A European-style Café near Seoul by Design by 83.
When the pandemic hit and international travel became a no-go, people all over the world resorted to alternatives. Some lived vicariously through Instagram. Some binged K-dramas on Netflix. And yet others, as in the case of those inhabiting the old town of Yangnyeongsi in Daeguz (near Seoul), went out to get some coffee.
To clarify, this wasn't just any coffee. It was the specialty kind served at Sted café, where each freshly brewed beverage was paired with a freshly crafted dessert and served up with a sprinkle of European goodness—the latter in the way of the interior design.
For Design by 83, the Busan-based firm that was tapped to design the café, the point of departure was the existing facade.
"It looked just like an old European building," recall the designers. In a bid to inject some chicness into the old-world shell, they played with pattern and colour, adding a bright Barrisol on the bar (to inspire European moulding) and deep-toned chairs and pillars (to dial up the drama).
The second floor has the sort of vibe you'd expect in a cosy coffee shop in the French countryside. Warm. Unfussy. With the slightest, most beautiful patina. To keep the focus on the coffee, the design scheme was pared back, the colours were muted, and the furniture was sourced from a vintage shop in Itaewon (a popular international district in Seoul).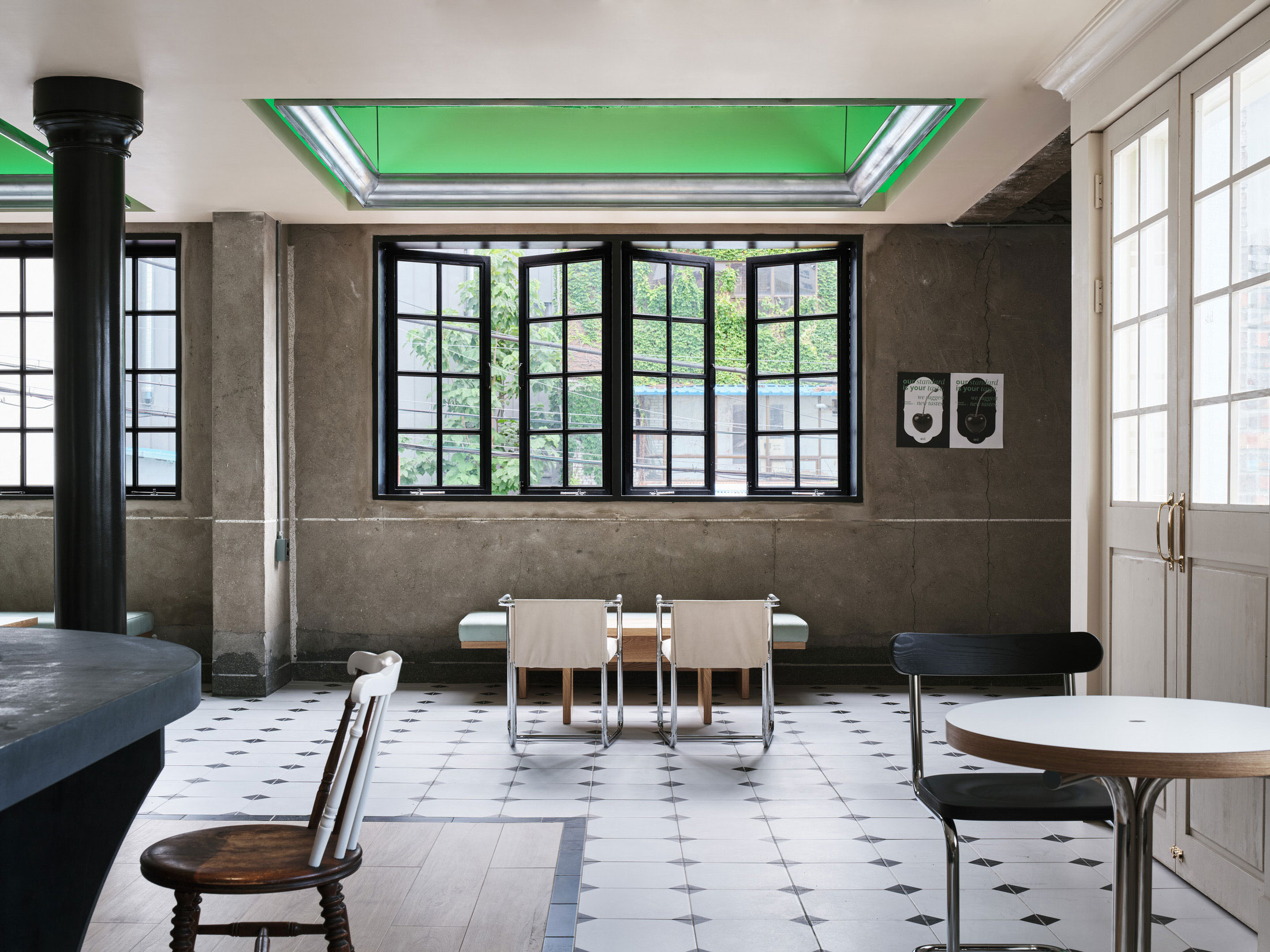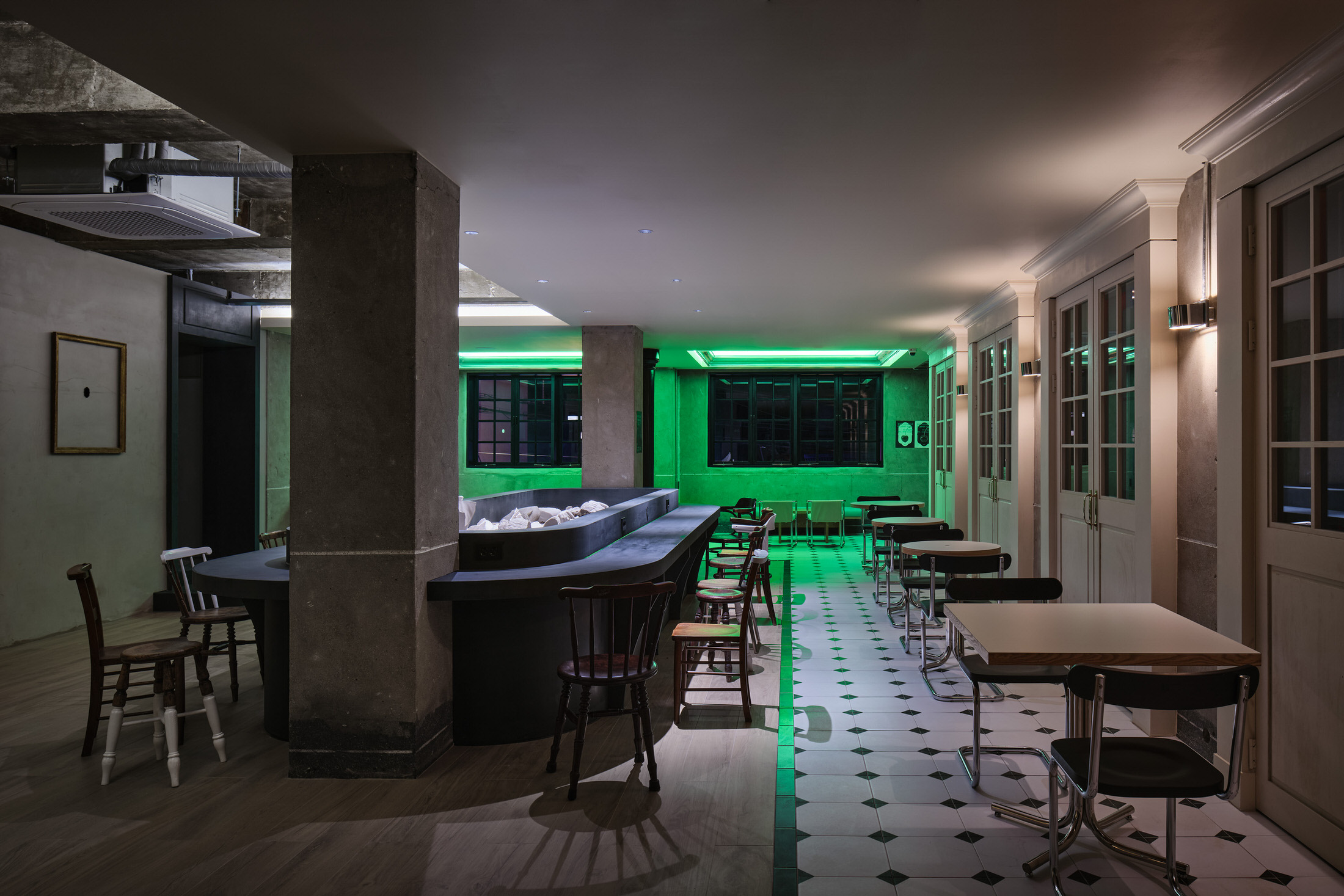 "With these furniture pieces, we set out to create a "Clachical"(Classical + Chic) space so that customers could have a fun experience," explain the designers.
When you're inside, nothing about the Sted café gives away its coordinates. If you closed your eyes, muted out the sounds and took a sip of coffee, you could well be on a different continent, with a java and your imagination for company.
---
[Images courtesy of Design By 83. Photography by Donggyu Kim.]