A life changing stroke in her 40s made Arlene Austin reclaim art
Arlene Austin has been painting her entire life and the walls of her colourful Inner West Sydney home are lined with her creations. But it took a stroke earlier this year aged just 44, to finally prompt her to push her art out into the world as a business.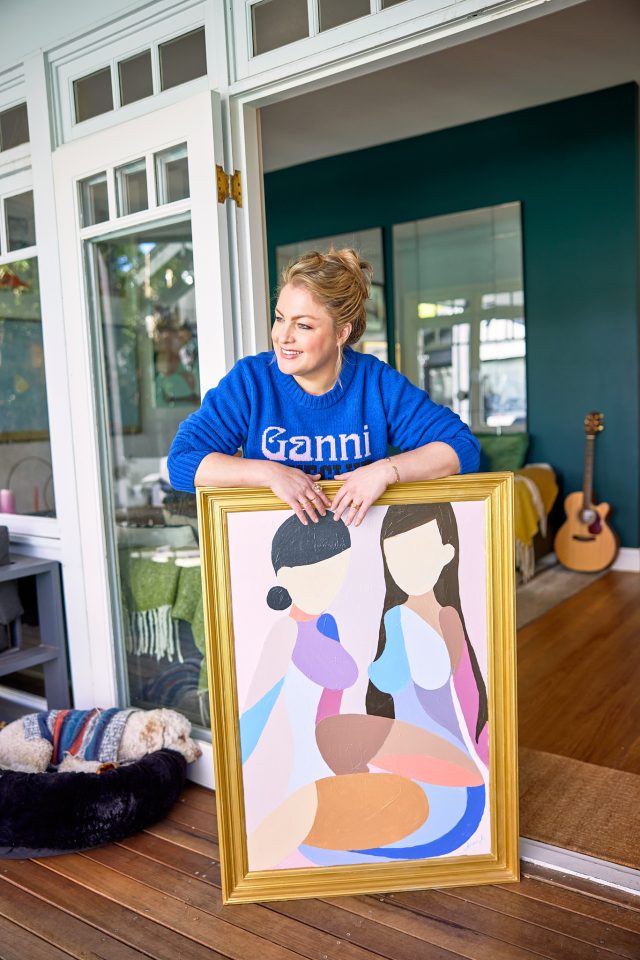 "When I had the stroke, everything that I'd previously found easy, was hard – writing, reading, concentrating etc. At about the six week mark my doctor said I needed to start pushing my brain again and start the process of recovery. It was at this moment that I decided to start, very slowly, building my art business. It was something I could work on which pushed my brain but didn't come with a deadline or expectations and I could go as slowly as I needed. It felt the perfect time to turn my passion into a meaningful endeavour that not only brought me joy but felt very healing."
Arlene said it took having a stroke to make her truly appreciate the therapeutic benefits of creating art. "As I embarked on my journey to recovery, art became an integral part of my therapy both at home and when I spent a short stint in hospital.
"It provided me with a sense of purpose and a way to express myself in a space where I couldn't fail. There is no 'wrong' art. The stroke made many simple tasks difficult for me to do and gave me a feeling of failing and not being good enough. With the art, I couldn't fail and so it became my safe place to turn."
With a blended family including four teenage children and a dog, home is her sanctuary. "It's where we live and can be our authentic selves which can be beautiful, fun and relaxing or chaotic, loud and crazy. That's what comes with four children!
"It's also a giant canvas for personal expression, which I find so fun and exciting. My interiors embody a minimalist approach to maximalism, simplicity as well as opulence. It's a design philosophy that allows me to balance the serenity of clean lines and open spaces with a touch of avant-garde artistry."
Nothing in Arlene's home is there by chance. Every piece of décor, colour and carefully curated object tells a story about her and what she values. "It's a reflection of my passion for pushing boundaries in design while maintaining a sense of warmth and cosiness. My home represents the art of living, where family and personal expression harmoniously coexist."
Not surprisingly, she believes art plays a key role in the aesthetics of a home. "It serves as a beautiful form of personal expression, allowing homeowners to convey their unique tastes, interests, and emotions. It can also communicate stories, values, and cultural influences. It transforms a house into a home, acting as a true reflection of its inhabitants."
Most importantly though, art brings life and character to a space. "It injects personality and warmth, making a house feel personal, lived-in, and inviting. Whether it's a painting, sculpture, or something else, it contributes to the overall ambience and atmosphere of a home."
Arlene says choosing art for your home should be a deeply personal and intuitive process, selecting pieces that resonate with you. "It doesn't have to be overly considered or perfect; in fact, the imperfections and rawness of your choices can add to the charm and impact in your space. There's no 'right' or 'wrong' art. If it speaks to you and elicits an emotional response, it's the perfect choice. Ultimately your art collection should reflect your unique journey, tastes and stories you want to tell in your home. And you can never have too much art!"
Arlene's online art business launched this week, selling a selection of originals and fine art prints from $150. She also takes commissions.
Shop online
Photography: Toby Peet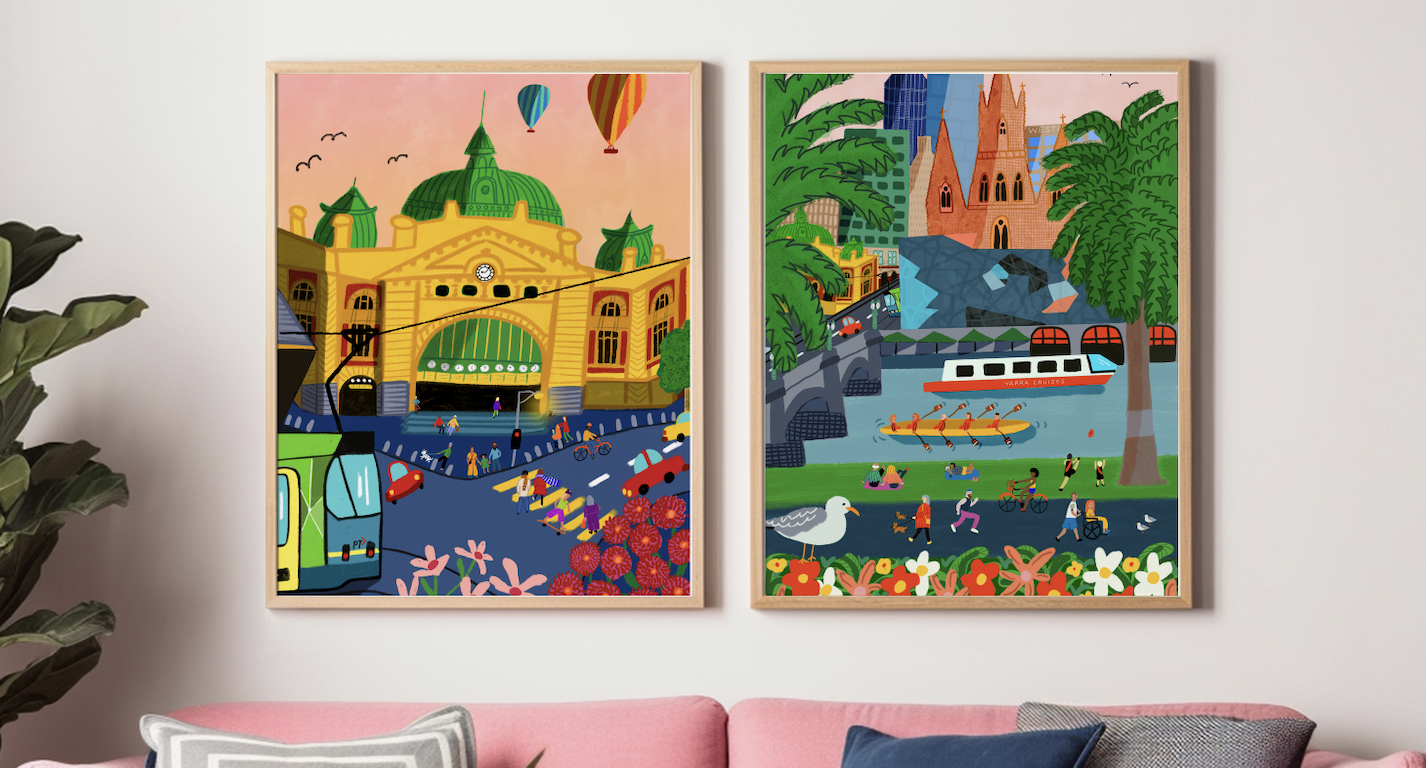 Melburnians will love this colourful art inspired by their city
After moving back to Victoria after eight years in Queensland, artist and designer Elise Gow was full of inspiration.
My fight with and recovery from necrotising fasciitis
It's been over three months since I rocked up at the Emergency department of my local hospital feeling decidedly off and with the symptoms of gastro and a sore elbow.