A light-filled NSW coastal holiday abode from SOUL Home
Designed by the talented interior designer and founder of SOUL Home, Simone Mathews, this holiday home is located on the serene Illawarra coastline in New South Wales. The single-storey home has been transformed from a dark and unappealing abode into a beautiful, light-filled holiday space. 
"The home needed to cater to the owners' young family now and for years to come, whilst also demonstrating its own unique style," says Simone Mathews who worked collaborative on the building design with GUD Studios and Southern Edge Building.
Upon entry, a combined living, dining and kitchen space invites you in. A skylight shaft above the kitchen and abundant glass windows and doors help to create a bright and airy feel, while a fireplace imbues the space with warmth and comfort. "The biggest impact was the pitched roof in the living area which instantly draws you in from the moment you open the door, allowing the space to feel open and expansive," says Simone. 
"The success of this project came down to the updated floor plan as changing the layout allowed the once dark and closed rooms to come to life. Working with the existing layout, what is now the light-filled kitchen was once the garage and the calming master bedroom was once a covered unused outdoor walkway to the laundry," says Simone who used grey and silver tones to pull the home's coastal vibe together.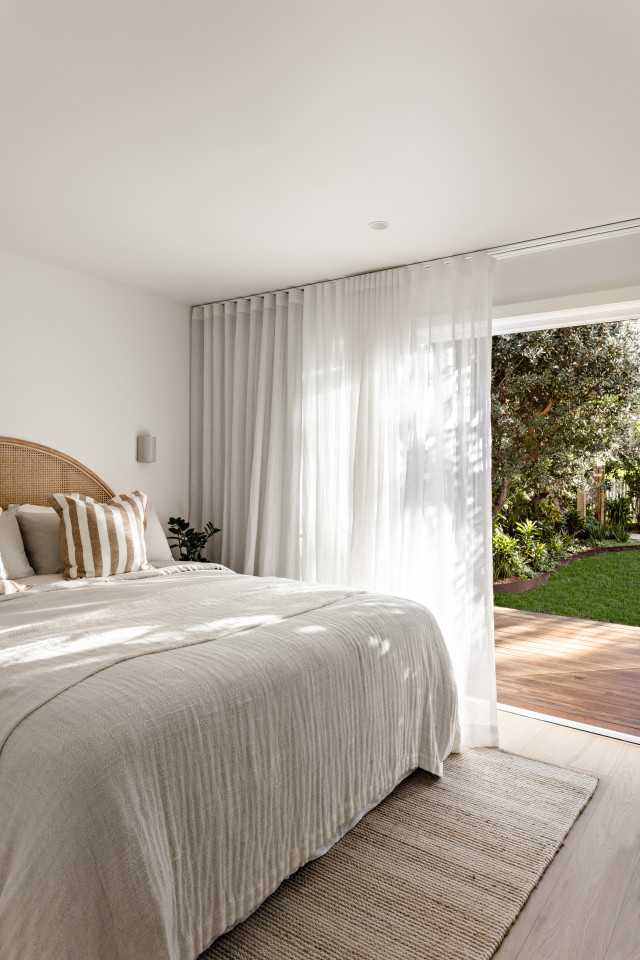 Outside, the entertaining space features curved timber boardwalks (Big River Group's Turpentine decking), coastal plants and a circular firepit and seating area – all aspects were chosen with coastal living in mind. "Turpentine ages so well, creating nice silver tones. It evokes the feeling of a timber boardwalk you see at the beach. It is also low maintenance when left to age, which is exactly what you want in a holiday home," says Simone. Tropical plants work to reinforce the home's holiday feel.
For more on Big River Group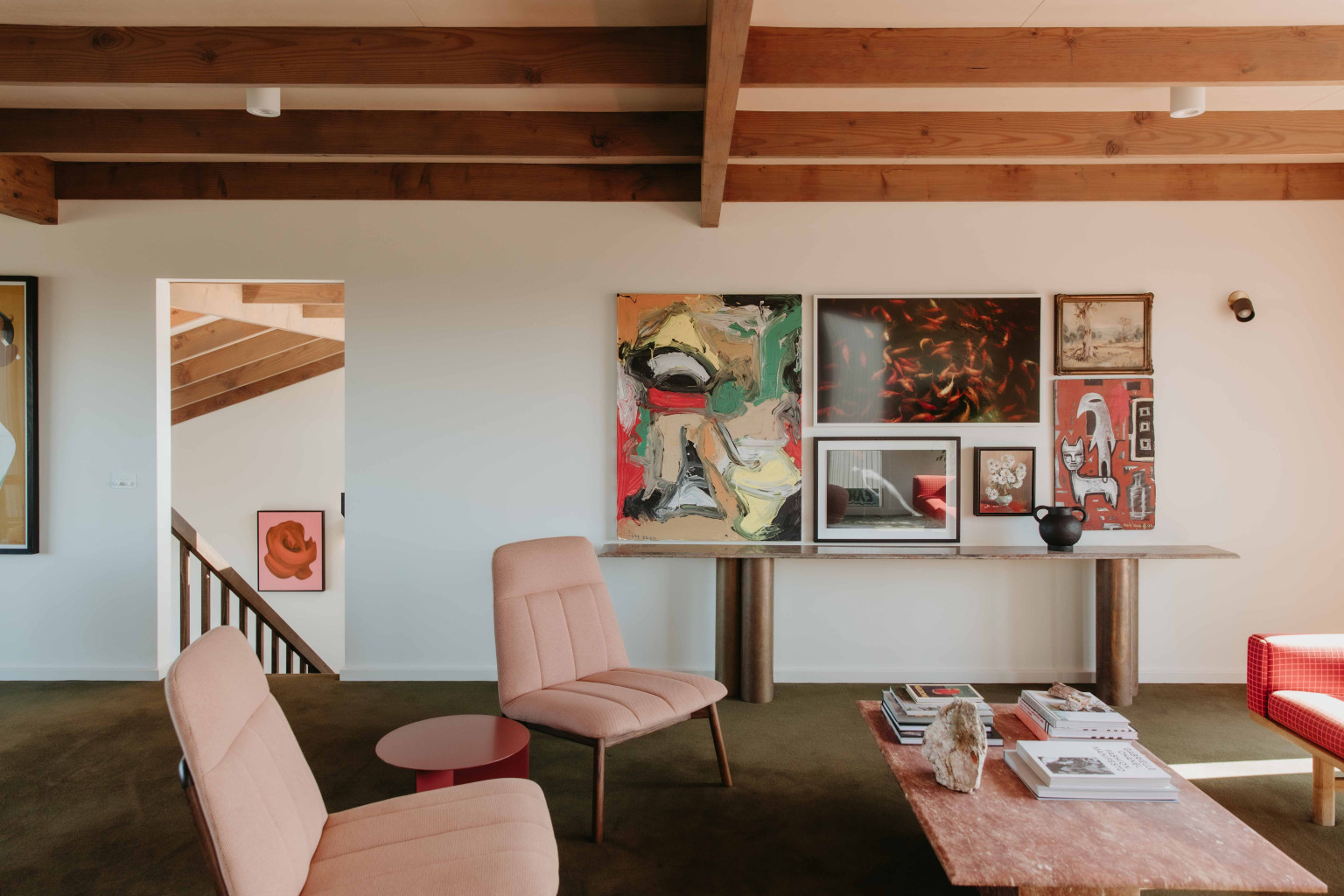 80's beach shack now an eclectic, retro-inspired holiday home
Located on the dunes at Blairgowrie in Victoria's Mornington Peninsula, Camillo House is one of the most unusual and beautiful holiday homes we've seen. "The home is more than unique, luxury accommodation. Created with sensory pleasure in mind and an incredible attention to detail, it is a backdrop to live fully," says the home's founder Clare Hillier who explains that the home was borne from the depths of Melbourne's arduous COVID lockdowns. "The world felt smaller than it ever had in 2020 and I started dreaming of creating a true escape – in every sense of the word," says Clare…
Unwind at this stunning nature-inspired Byron Bay holiday home
Sitting a quarter-acre corner block in the coveted 'Golden Grid' of Byron Bay's CBD, Samudra House draws inspiration from its natural surroundings and the laidback culture of the area. Every nook and cranny of the house is designed with a strong emphasis on light and flow, accented by neutral earthy colour schemes. "Samudra is a holiday house and is inspired by the pristine oceans of Byron's coastline. With hints of the Mediterranean, the home welcomes visitors with its layers of white textured, rendered surfaces and the warmth of timber," says Melissa Bonney, director of The Designory. "This property sits on…