A Maverick Spirit: Nagnata Byron Bay by Pattern Studio.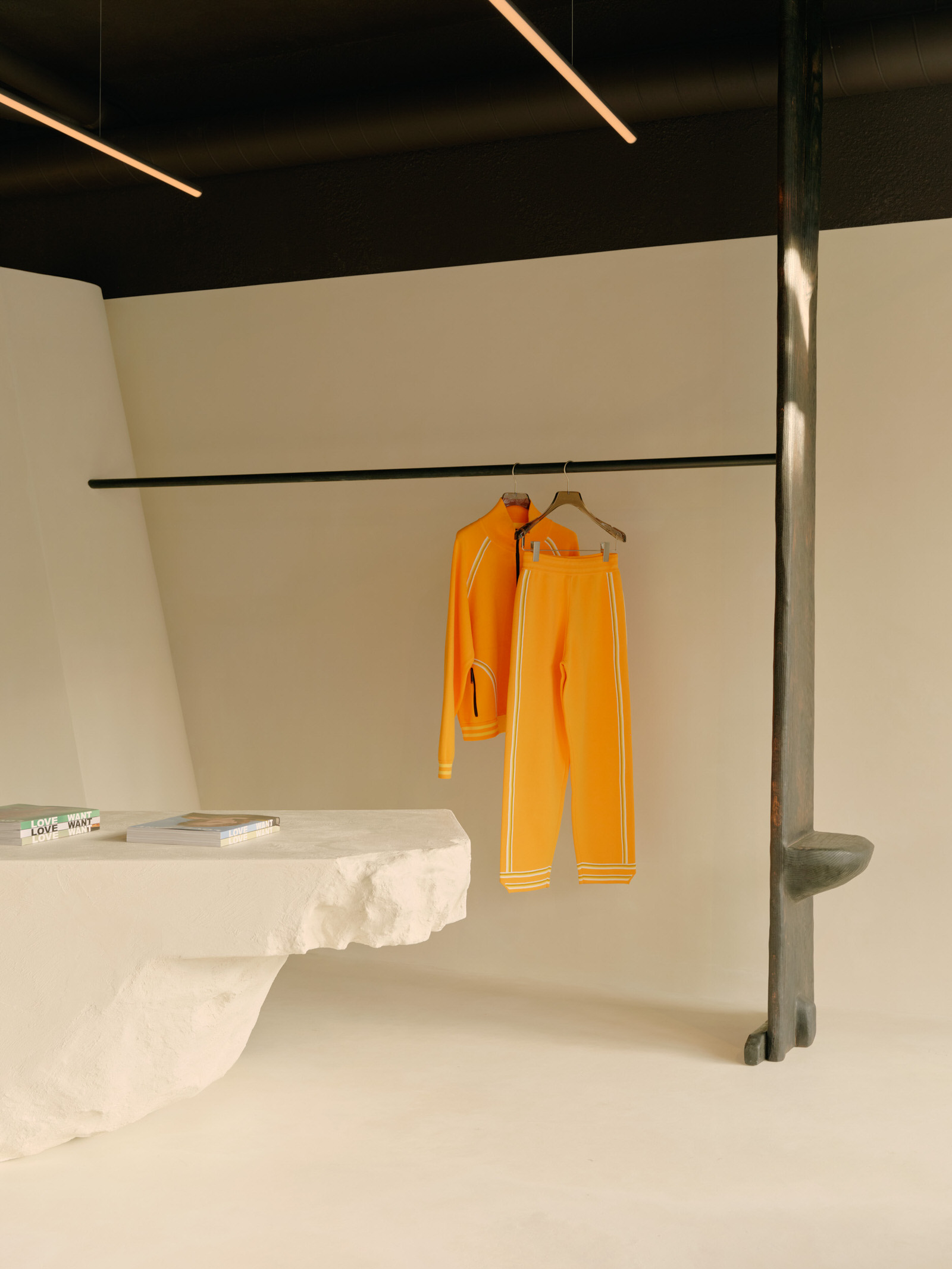 Pattern Studio is back with a debut flagship for Australian label Nagnata, located in Byron Bay's newest fashion precinct, Jonson Lane (home to Deiji, Pixie and Venroy). Known for taking a holistic approach to projects, Pattern's design responds to the brand's maverick spirit and unwavering commitment to sustainability.
Nagnata's rebellious inclinations prompted Pattern to look toward creatives whose ideas shared a similarly progressive quality for the fit-out's inspiration. Aesthetically, the brand's garments give the nod to the 60s and 70s. The striking works of Hungarian architect Antti Lovag and French ceramicist Valentine Schlegel offered a wealth of stylistic cues for the design of the interior.
Lovag, the designer of the iconic Palais Bulles famously owned by Pierre Cardin, claimed that "conviviality is a circular phenomenon". His design approach, deeply rooted in exploring the relationship between architecture and human movement and emotion, resonates on many levels with Nagnata's own movement-focused philosophy. The curvaceous forms of the store's fitting rooms are a homage to Lovag's preoccupation with circular geometries.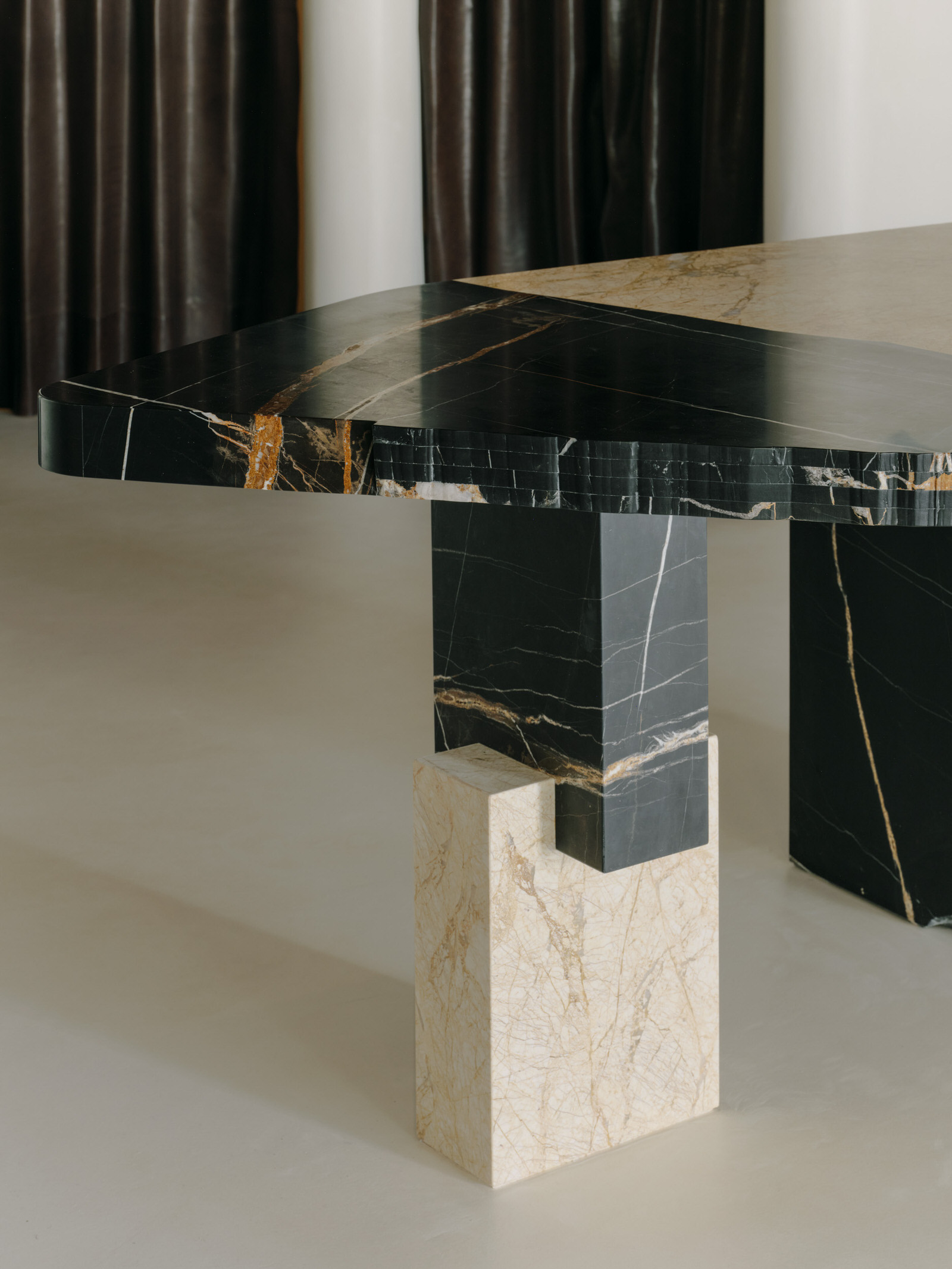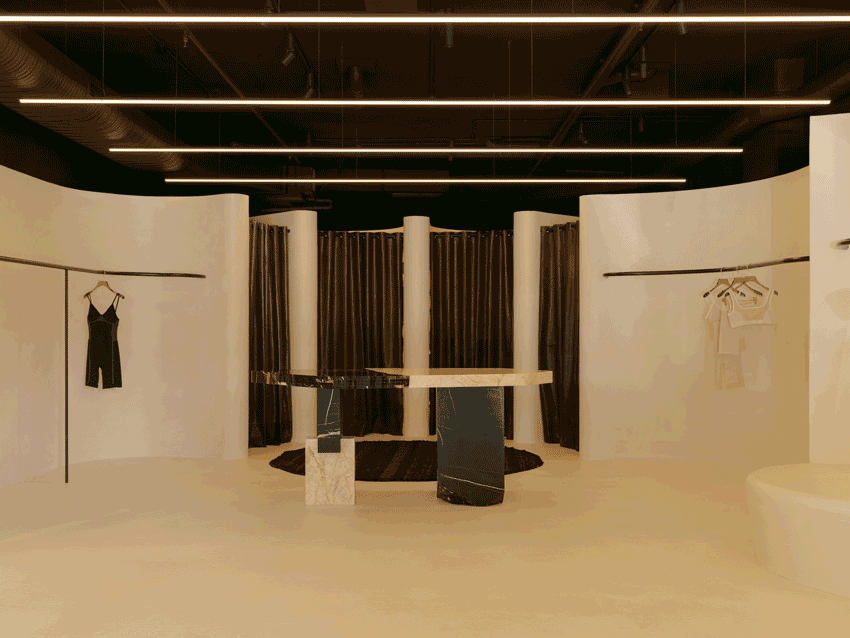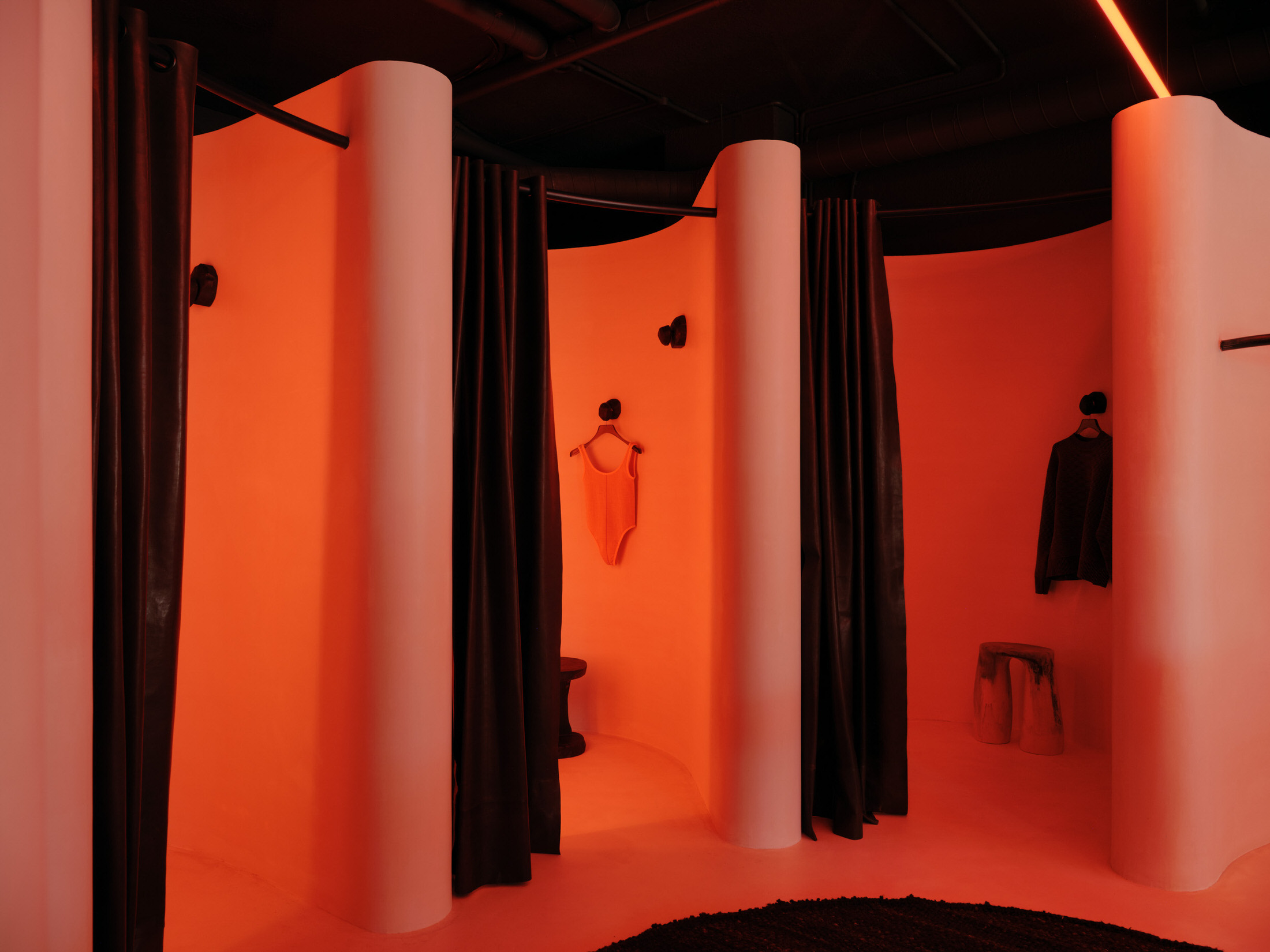 The lesser known, but no less brilliant, Valentine Schlegel was sculpting avant-garde ceramic forms in Paris in the 50s and 60s. The radical quality of her artwork still feels distinctly fresh and forward-thinking more than 70 years on. Undulating, Schlegel-esque shapes span the store's walls, creating unique, asymmetrical geometries, many of which double as shelving and display elements for the brand's premium product.
An epic custom POS counter builds on the design language inspired by Schlegel, but with a twist. Contrasting planes of dramatically veined Nero Marquina and Golden Spider marble form this brutalist beauty; its clash of light and dark materiality is an abstract interpretation of the 'yin and yang' concept. The surfaces are honed in some sections and left rock-faced in others; adding a hyper-tactile rawness to the interior palette.
Comfort and community were drivers behind the inclusion of the custom lounge setting. A fluid-form settee upholstered in a plush velvet fabric by Raf Simons for Kvadrat is a stylish setting for shoppers to perch and peruse art, design and fashion titles.
Finishes throughout the space preference natural materials, echoing the brand's eco-conscious foundations. Textured plaster-rendered walls are finished in natural lime paint by Australian company Bauwerk and a hand-carved timber Shou Sugi Ban pillar and custom Flinstone-esque fitting room robe hooks by Byron-based artist Lex Williams not only bring texture to the interior, but they also weave Nagnata's commitment to supporting the local community into the store's narrative.
Offsetting the palette of hyper-tactile, earthy finishes is cutting-edge lighting. A procession of linear LED luminaires runs centrally through the ceiling. Their controllable RBG programming is designed to follow the natural colours of the daylight from dawn to dusk. After dark, things get more up-tempo as the fittings bathe the entire store in a wash of coloured light, transforming this stylish serene sanctuary into an electrifying, energetic environment. Reflecting Nagnata's philosophy, this unique and contemporary retail space is a celebration of paradox.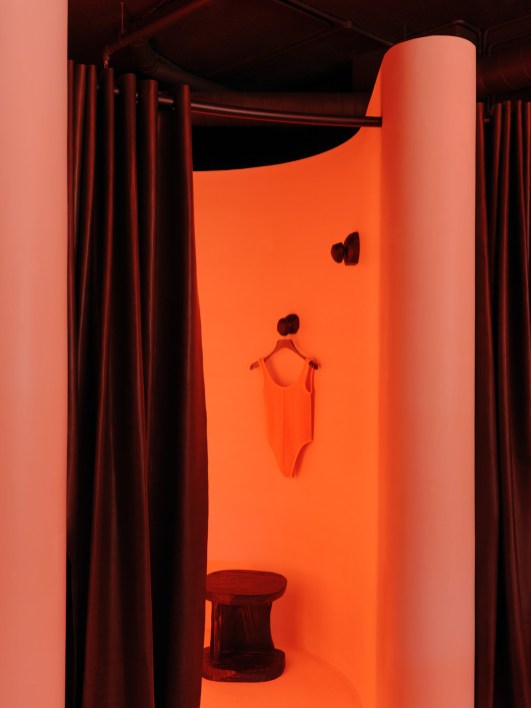 ---
[Images courtesy of Pattern Studio. Photography by Tom Ross.]