A Shared Vision: IDEAL Restaurant by Lorenzo Botero & Martin Mendoza.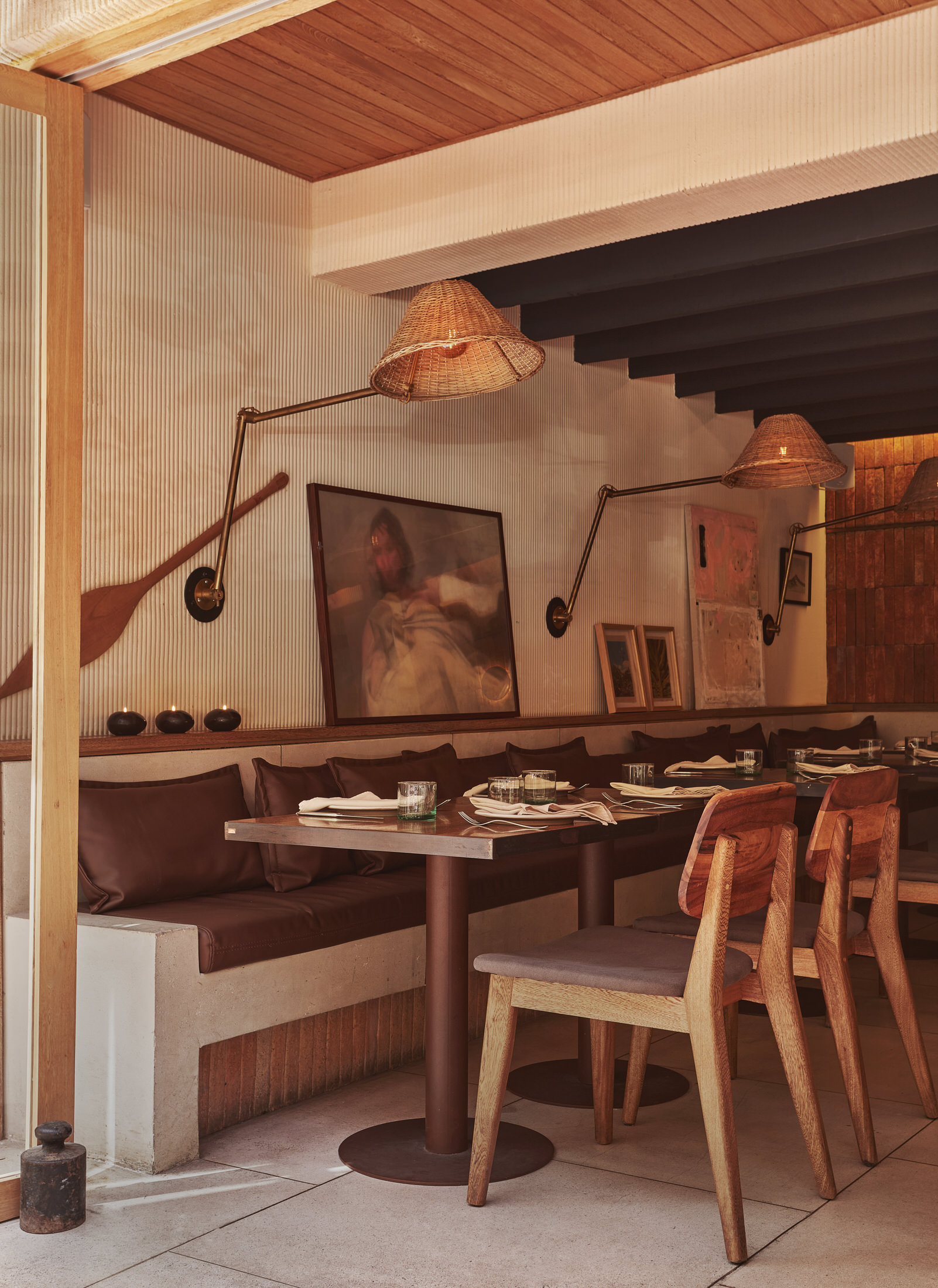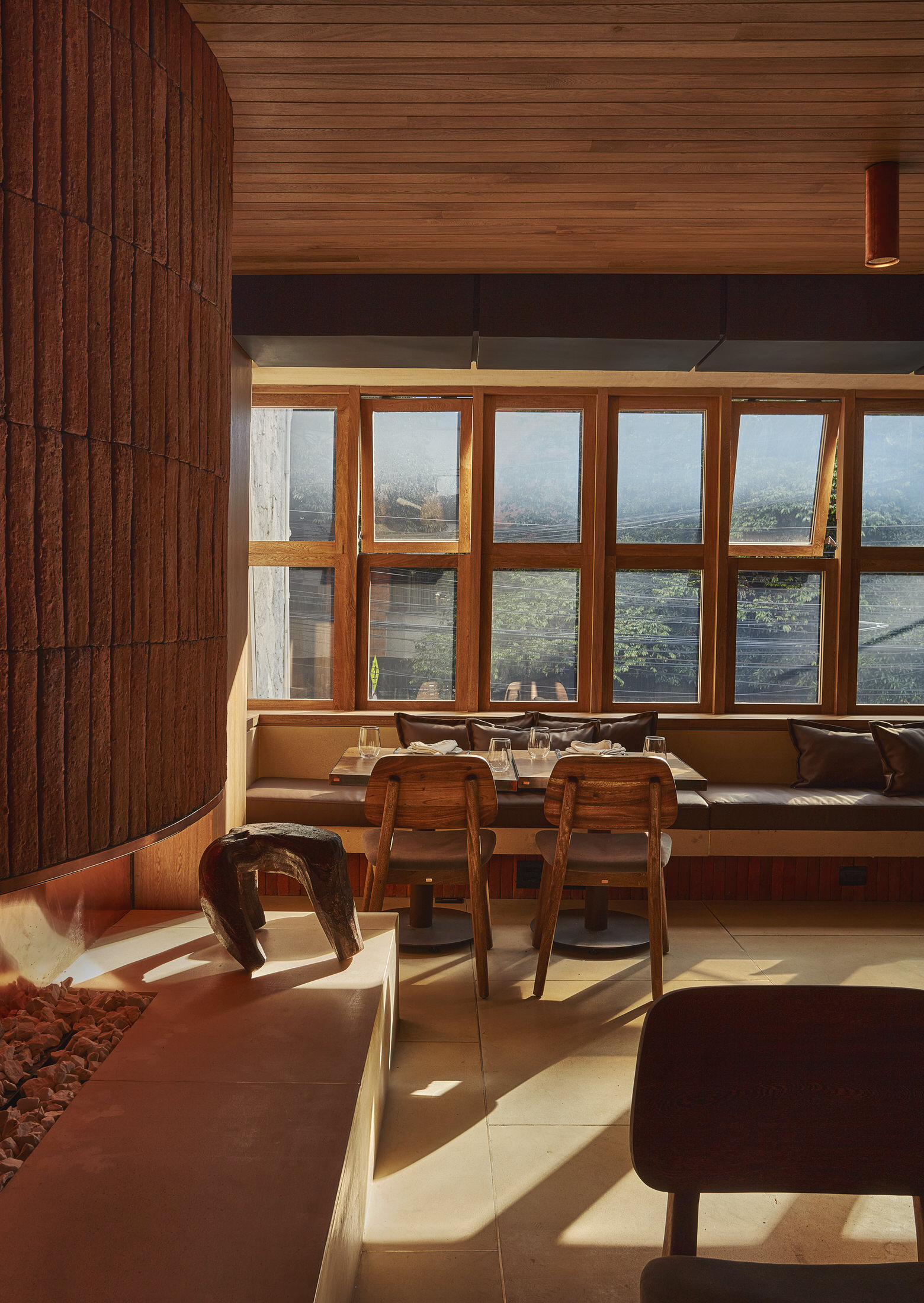 Colombian architects Lorenzo Botero and Martín Mendoza have collaborated on this warm and textural restaurant in Bogota. With Lorenzo on architecture and Martín on the interiors, the space flows into a harmonious concept grounded in a shared focus on materiality.
Located in an eclectic three-storey house, featuring a highly compartmentalised mishmash of renovations, the pre-existing space posed a Tetris-level conundrum for Lorenzo as he worked to create a cohesive interior. "It was a challenge, but in architecture, it is about making trade-offs that are solved with the design once the program is clear," he elaborates.
Inspired by the desert geography of the southern United States and from Baja California to the north of Mexico, Lorenzo looked to create a framework that could translate things architecturally. "Grounded in the local culture through the use of brick and stucco, two very everyday materials with diverse textures, we explored [these] in depth and that also allowed us to handle a limited but expressive colour palette," Lorenzo goes on.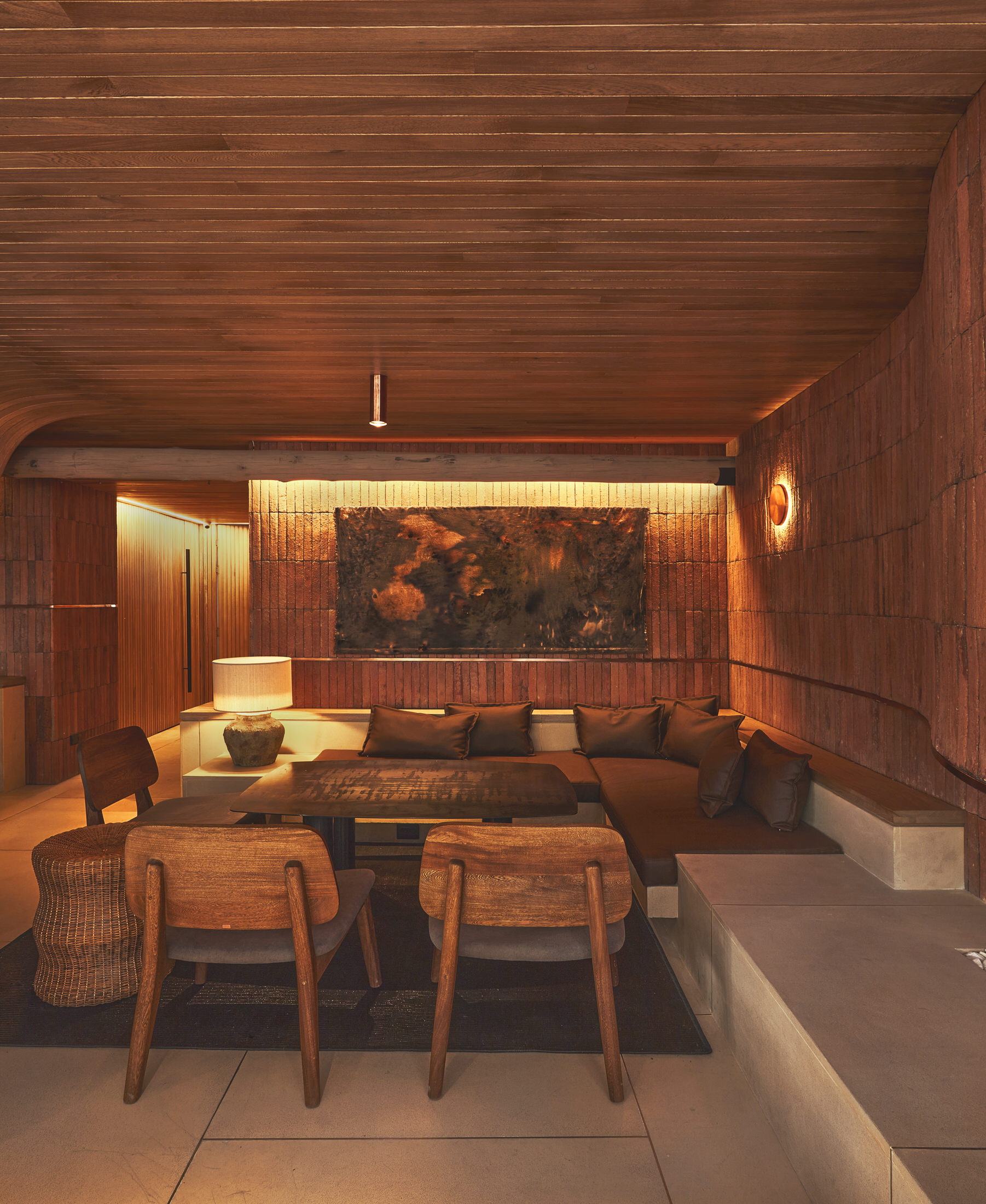 Meticulous brickwork was commissioned with specific measurements from an artisan producer and placed vertically "stacked and without joints" to lengthen the walls and provide them with movement. This brick, which we find in walls, floors, windowsills, and a fantastic curved fireplace on the second floor is highlighted by metal appliques and wall lights that bathe their natural colour and textures in a warm glow.
When Martín joined the project, a symbiosis and balance between the two architects was felt immediately. "The project was very architectural and I did not want to superimpose things that were unnecessary," Martín explains. "I knew that interior design had to work in favour of architecture and the concept; hence also the colour palette and natural materials—wood, vegetable fibres, terracotta, leather, jute, and linens—and to contrast are the details in bronze and copper".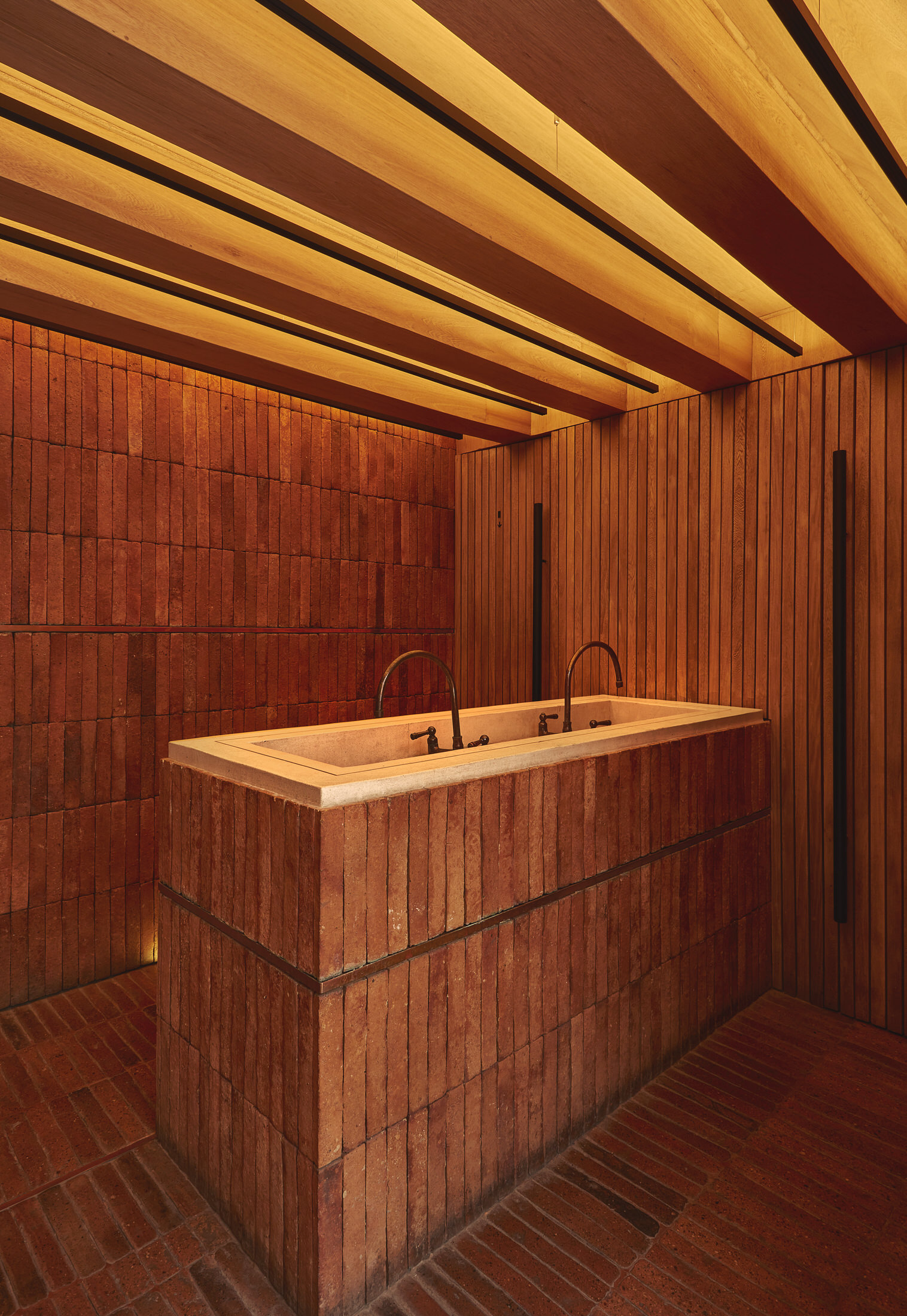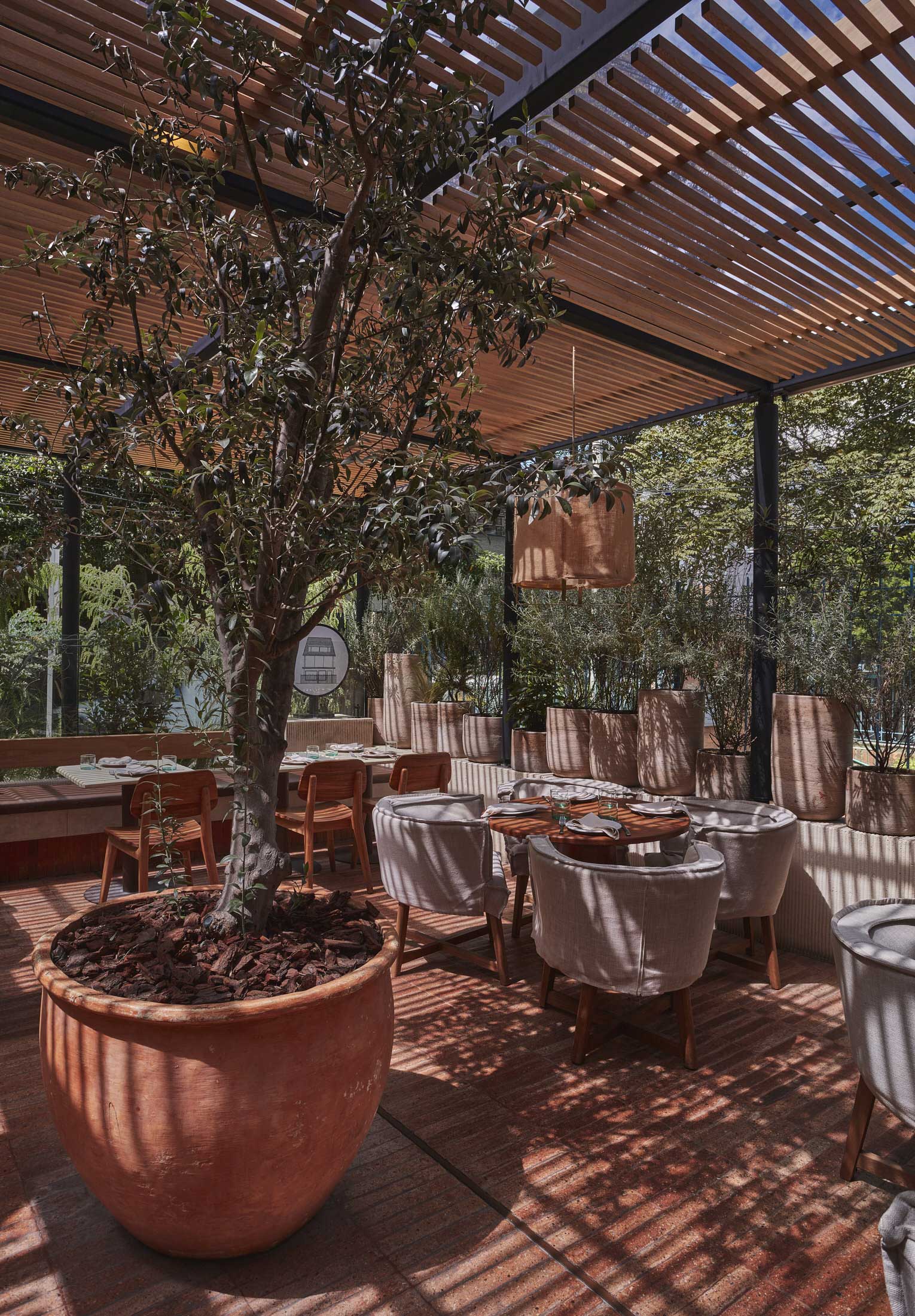 In the main dining room, a bottle rack was designed to hang in two curves from the ceiling, dividing the space into three more zones. Complementing this intimate area, Martín decided to use low furniture and a sober and measured decoration: a piece of organic wood on the fireplace, a wicker lamp, copper spotlights, and a linen canvas with an almost impressionist aesthetic.
For both architects, the proposal would be incomplete without the presence of plants, so inspired by the one found in Villa de Leyva, they chose to bring olive trees to the terrace, as well as lavender, rosemary, wild grass and other unusual plants. We think it's fair to say that Lorenzo and Martín have nailed the execution of their shared vision grounded in locality for this Bogota restaurant.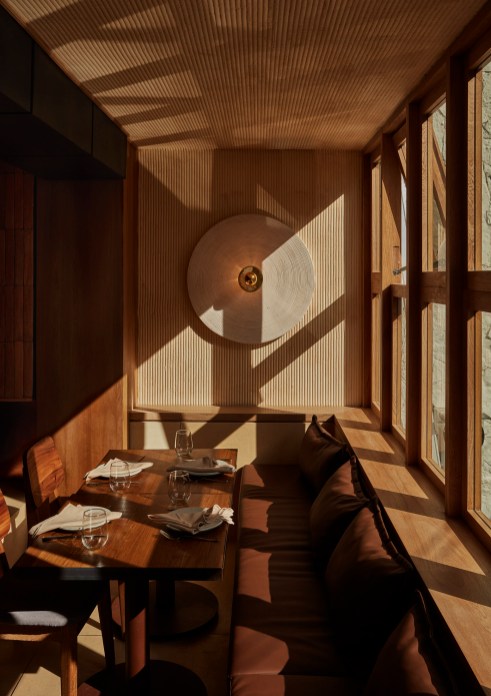 ---
[Images courtesy of Lorenzo Botero & Martin Mendoza. Photography by Monica Barreneche.]