A Space of Curiosity: Stable Project by Studio Manifold.
Do you know Stable? They're a fabulous local Aussie brand with an eclectic personality. Having gone through an evolution, Stable recently shifted their focus towards celebrating a growing range of jewellery and sunnies. So naturally, redesigning their store in Melbourne's Albert Park was a must. Owners Lauren and Nichole wanted to give their customers a tangible and memorable experience through the boutique—and the new space, designed by Studio Manifold, does just that.
"Our vision was always to highlight the interiors without taking away from the product," said the team at Studio Manifold. It was really about creating a "new-wave style of retail and customer experience" that veered from the traditional brick-and-mortar retail shop.
From the street, custom-designed green and cream curtains, fabricated in Sydney, create a veil for the interior beyond. Upon entry, a singular monolithic gold plinth takes centre stage, while a series of decorative pieces line the shop's perimeter, with various Stable pieces scattered throughout.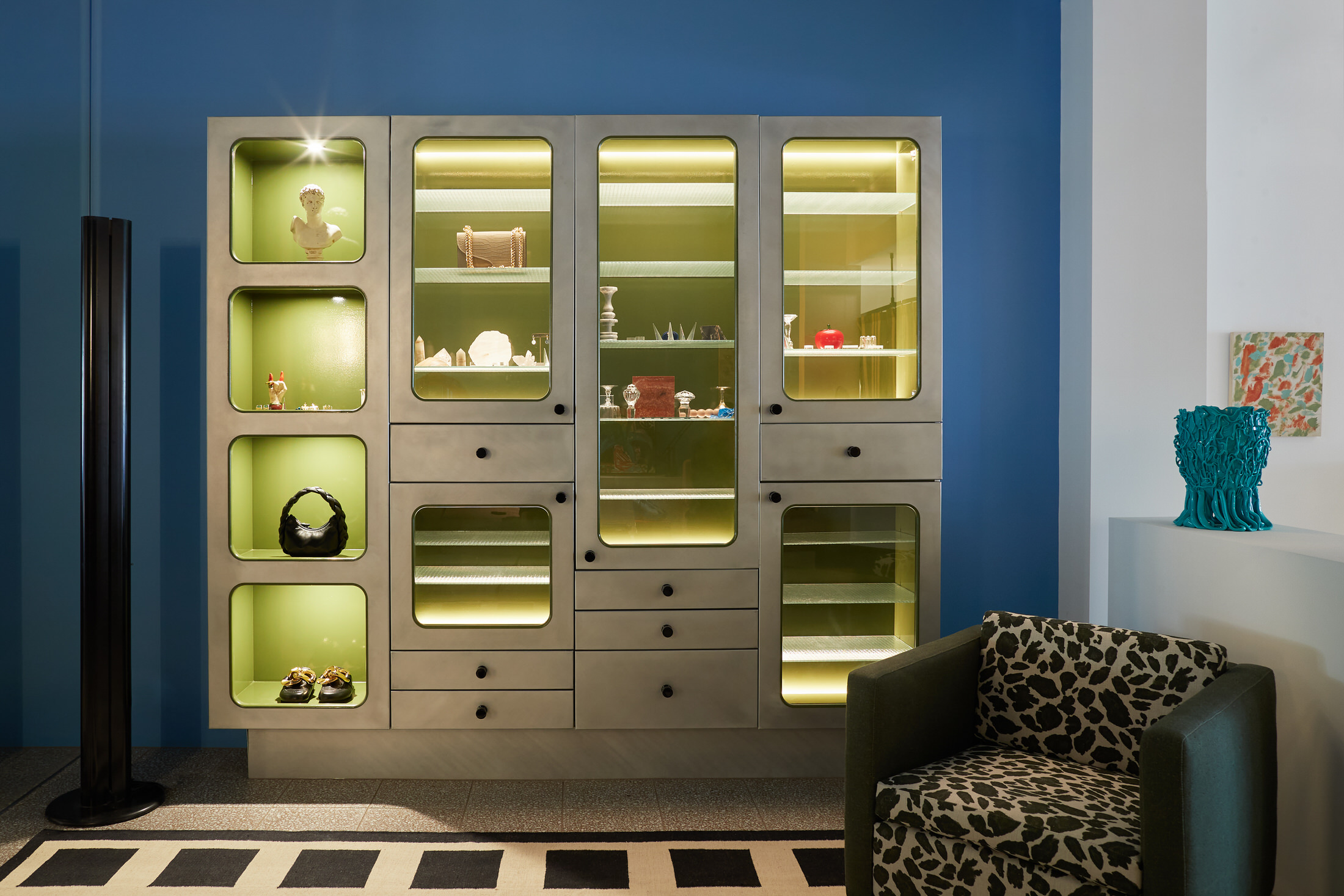 Being the sort of space you can sink into for hours, the lounge area is exactly the slow-paced, sensory experience that the owners wanted to build into the shop.
Studio Manifold's selection of fittings, vintage lights, hardware and finishes hails from an eclectic mix of eras. Creating a rich and layered environment, it was important to "not pigeonhole the space into a specific era". Lauren reflects on the trust they put into the design team, describing the new interior as "old world and not too fancy". The perfect place for perusing around on a Saturday arvo and perhaps trying on a pair of shades… or two.
While renovating an existing, fully-operational shop may seem like easy work, it was also one of Studio Manifold's greatest challenges. "Being a small business, it was really important for Stable to keep disruptions to trading to a minimum and managing this expectation was key in how we approached the project," the team explains. "We avoided the need for any high-intervention works and instead focused on altering only what would give the new store maximum impact, such as retaining the existing ceiling and applying a glossy deep-red lacquer to the edge to frame the retail space."
The project was ambitious, as it relied on constructing and installing a range of custom pieces in a very short time frame. "We wouldn't change the customisation element as it has made Stable uniquely their own", admits the design team, although this did create "a lot of stress towards the end of the project and it meant items were arriving at the very last minute". Pair this with an unexpected Range Rover driving right through the store's existing facade (yes, it sounds like something written in a movie, but Studio Manifold promise this actually happened)' and the whole thing sounds pretty stressful. Regardless, Studio Manifold was able to deliver the whole project and keep the store closed for just five and a half weeks. Impressive, huh?
The revived boutique arms Stable with a distinctive identity for the brand's next chapter. It is a space designed to make the visitors dip their toe without adorning them in product and traditional consumerism. A slow space of curiosity. A layered journey, waiting to be explored. And we're all invited.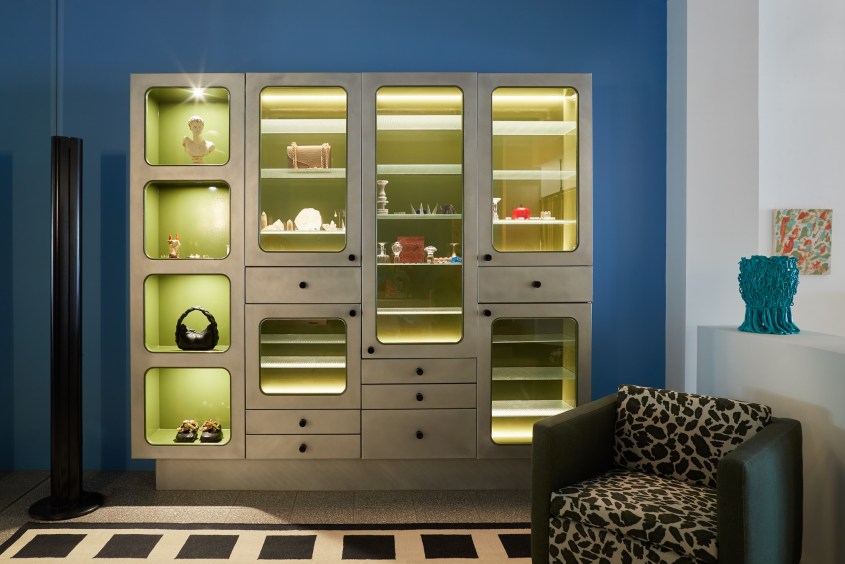 ---
[Images courtesy of Studio Manifold. Photography by Traianos Pakioufakis.]