A Waterfront Weekend Retreat in the Hamptons by Sandra Weingort.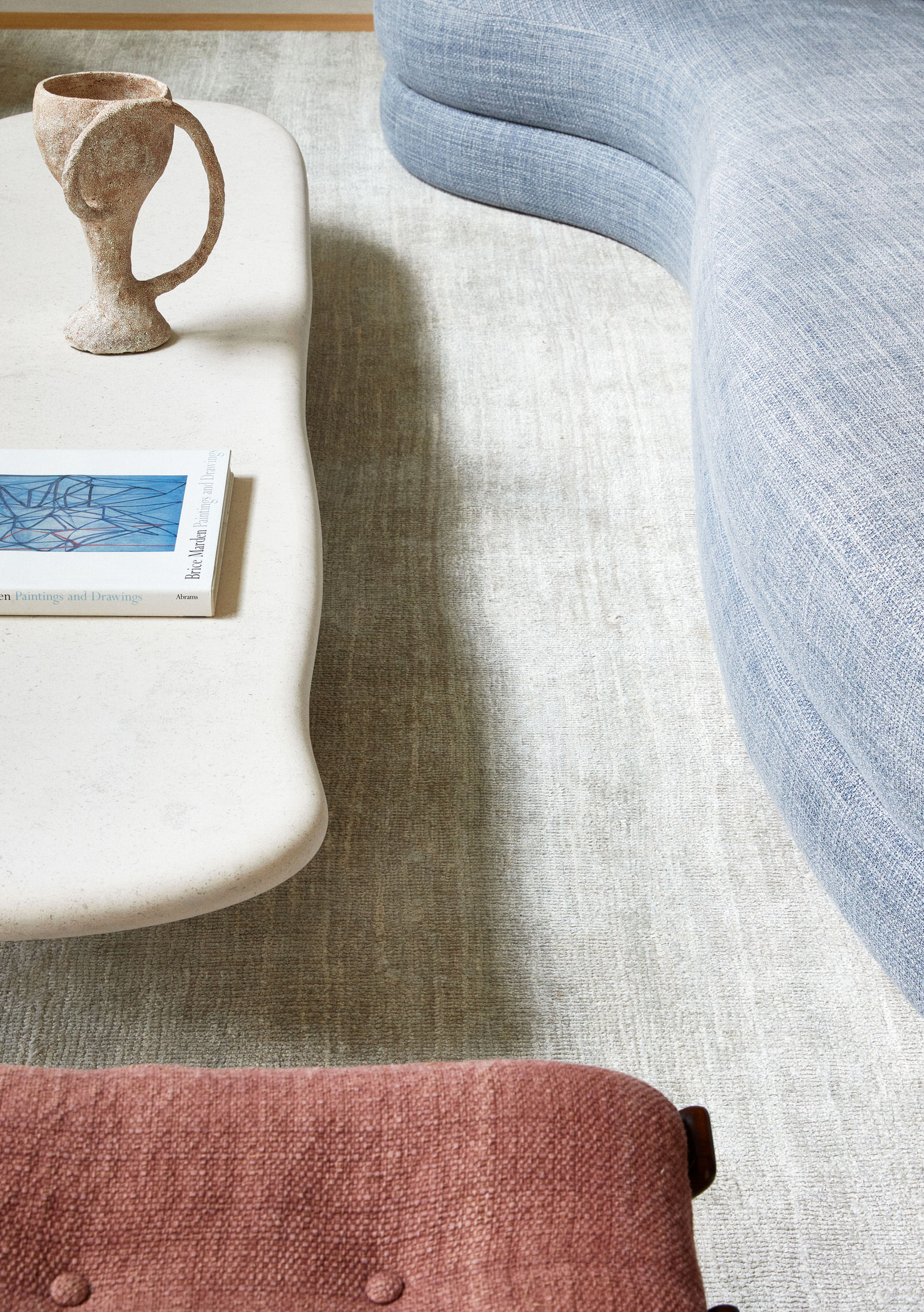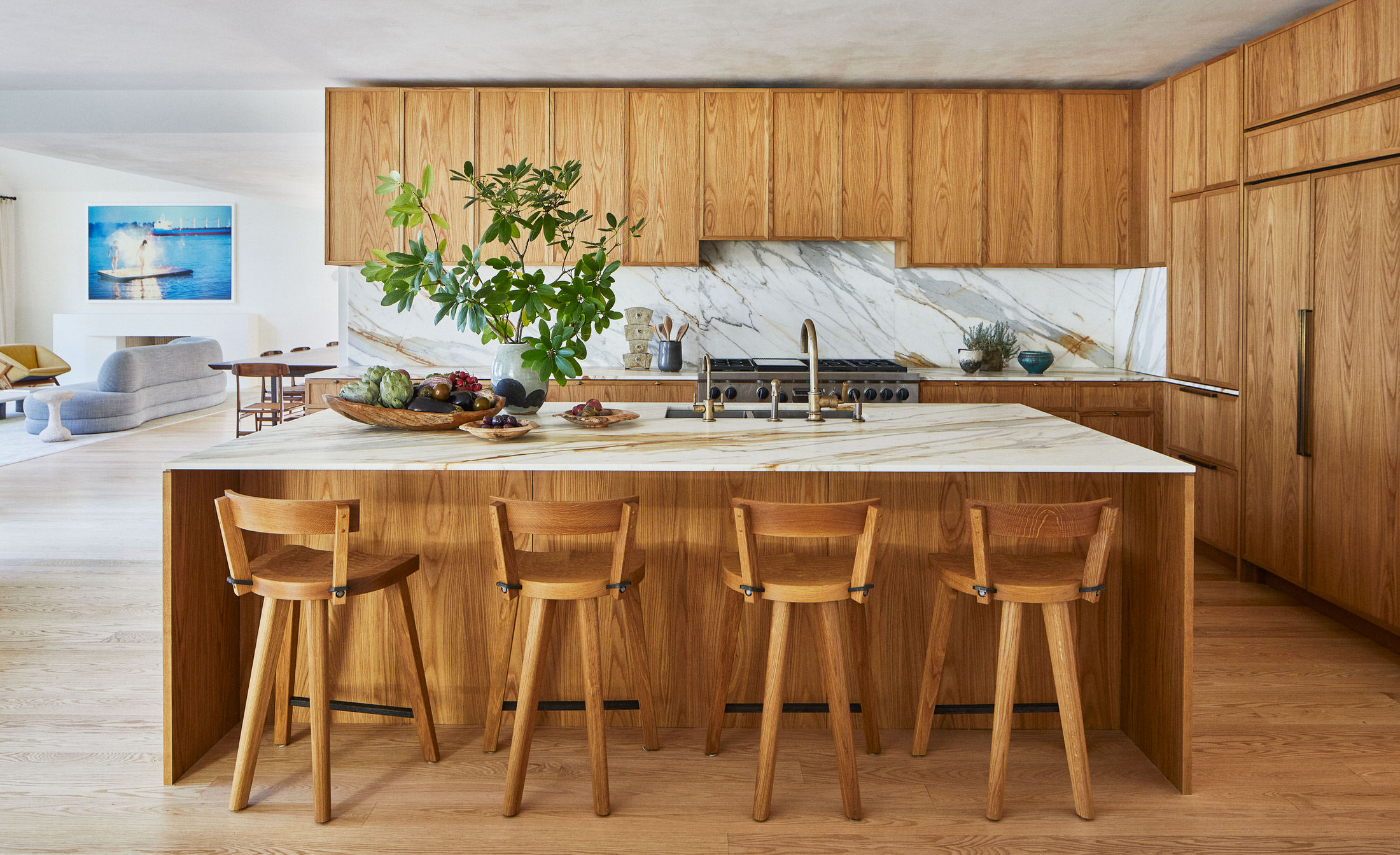 Airy, light and full of character, this waterfront Hamptons home holds a mirror to its natural surroundings. But as Sandra Weingort will tell you, bringing the home to life was nothing short of a (lockdown) miracle. "On March 26, 2020, when the owner contacted me, New York City, like much of the world, was under a pandemic lockdown," recalls Sandra, admitting that she was terrified of the uncertainty associated with working remotely. "My first thought was that it would be irresponsible to take on this project without even visiting it. But [the client] said she was 'willing to take any risk to be able to work with me.' We became friends and now laugh about that initial conversation."
When Sandra jumped on board, the house looked a lot like its neighbours: It was big, had a pool, and it nicely muted the brouhaha of the city. It also had four bedrooms, an office, a den, a breakfast room, a kitchen, a dining room and a sprawling reception area. What it did not have was furniture—good news for Sandra, who now had carte blanche to design the home in a way that would offer unhindered views of Sag Harbor Bay. (Because, of course, the waterfront had to be the star of the show.) For the designer, then, that meant only one thing—that "everything be obvious, simple, discreet and unpretentious, just like the owner herself."
This Sag Harbor property evokes nature by way of materials and colours that nod to the surrounding landscape. But what's intriguing about the interior is that it is peppered with paradoxes. For every vintage object, there's a contemporary one to match; for every established artist, a novice waiting to be noticed.
There are examples everywhere you look: There's a table by Sergio Rodrigues, an armchair by Martin Eisler and Carlo Hauner, an ottoman by Pierre Paulin, seats by Guillerme and Chambron, stools by Ateliers de Marolles, and pieces by George Nakashima and Isamu Noguch. And then there is a clutch of more contemporary designs, some of which have been produced by Sandra herself. The art collection follows suit, with works by veteran artists like James Turrell, Agnes Martin, Hiroshi Sugimoto and Ryan McGinley taking up as much of the spotlight as those of budding artists like Christopher Le Brun, Pieter Vermeersch, and Mai-Thu Perret.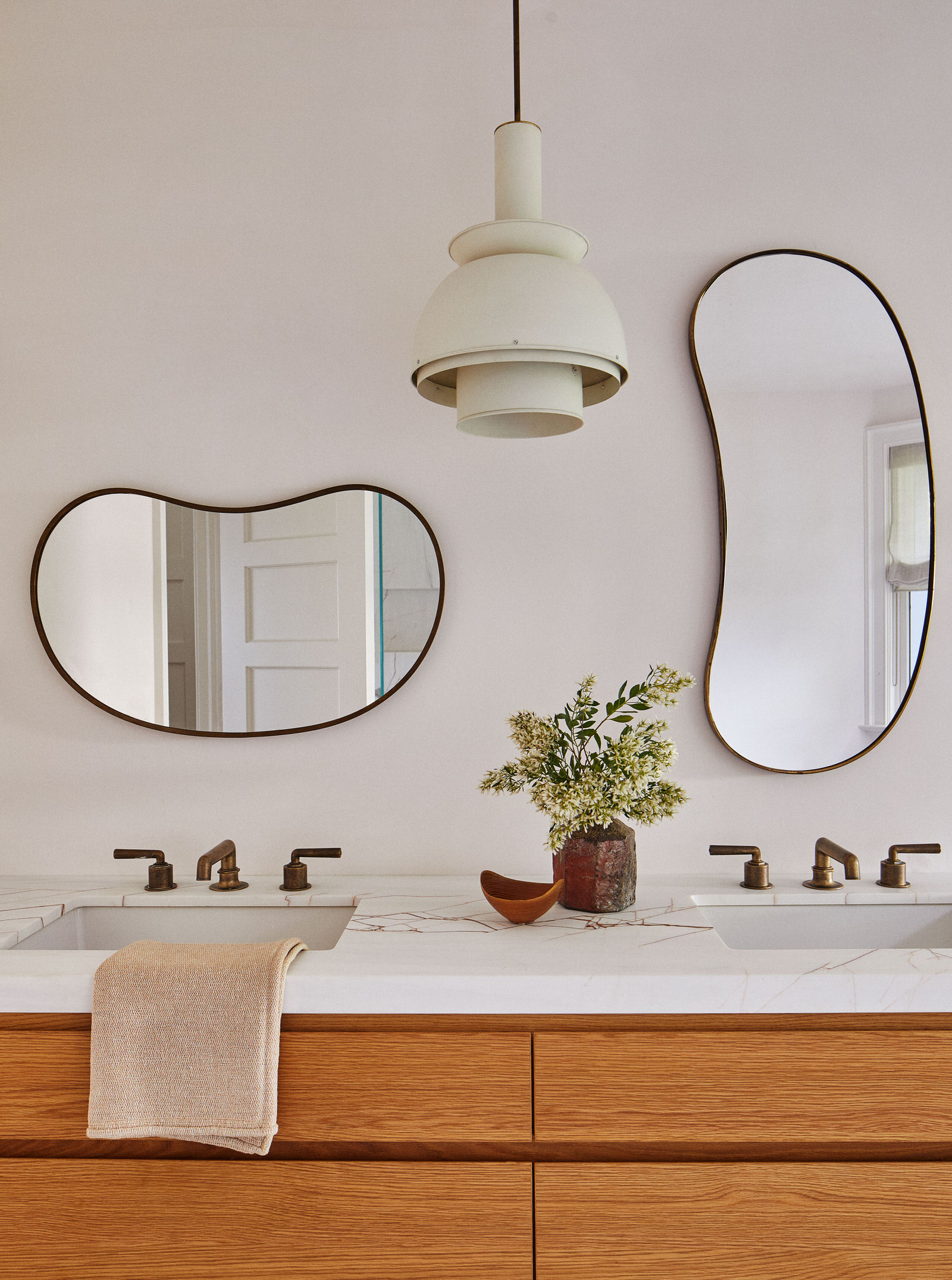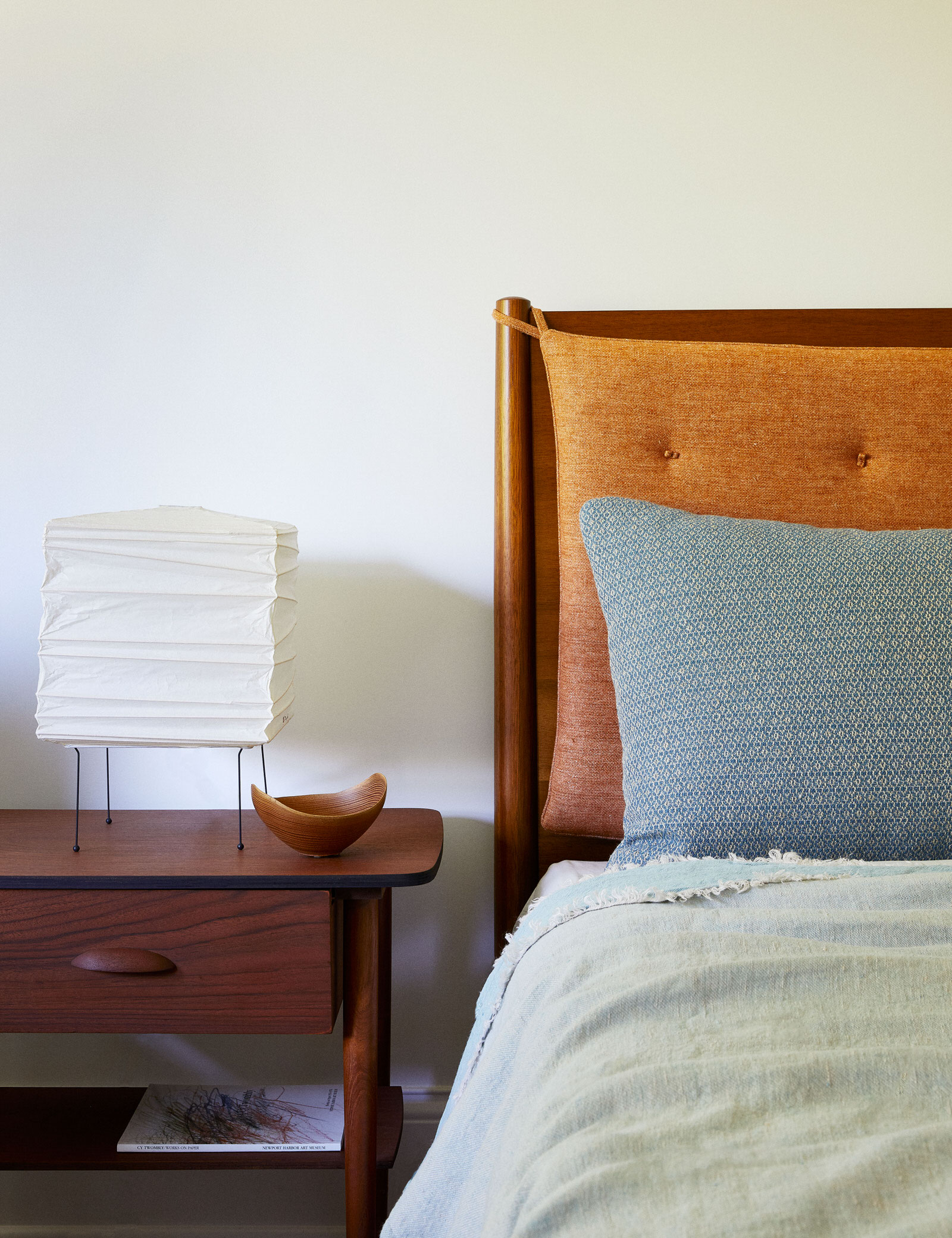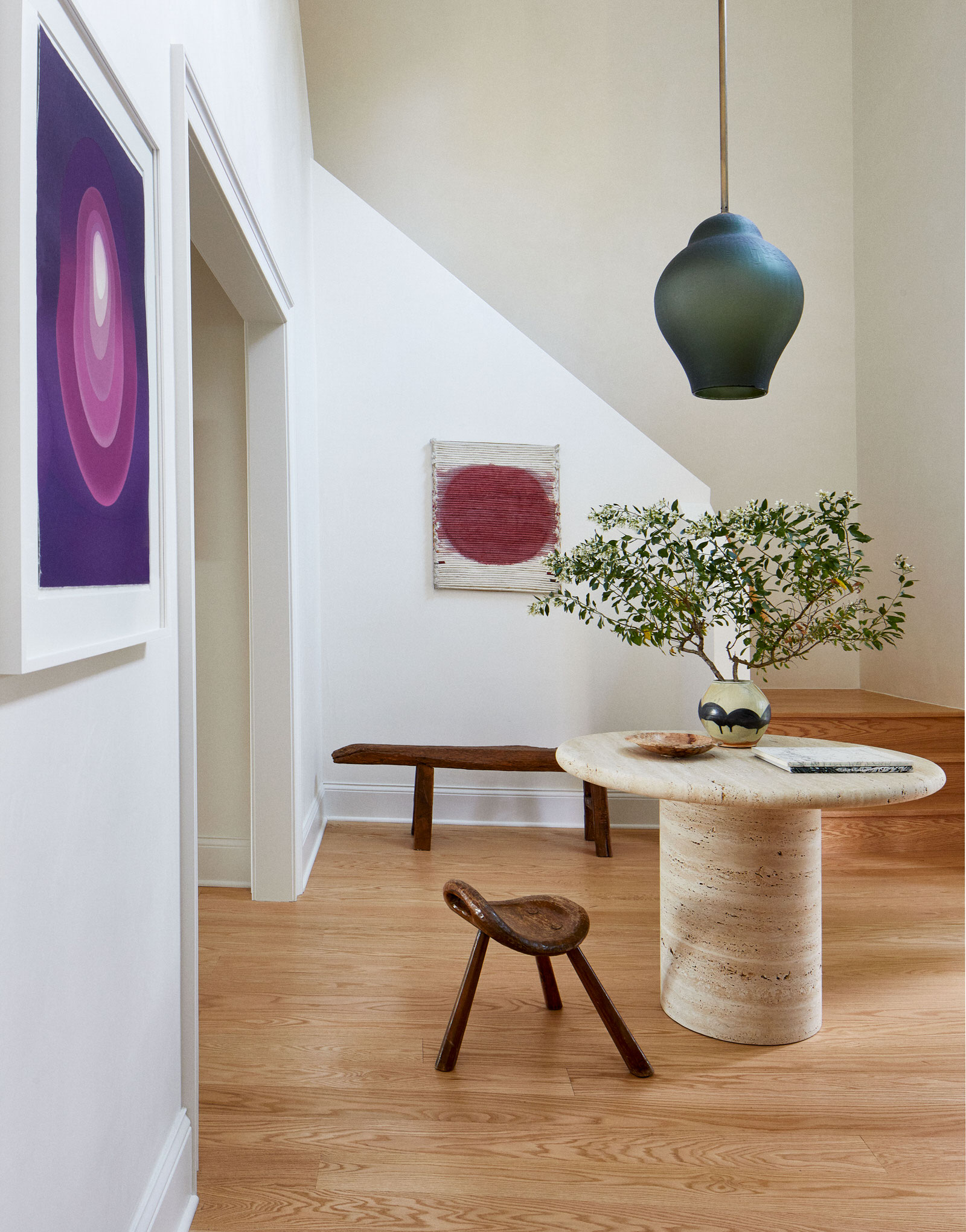 Sandra turned the living room into a treasure trove of gems sourced from the farthest corners of the globe—chief amongst them an armchair by Carlo Hauner and Martin Eisler for Bossa Furniture, a vintage Japanese stool from Dobrinka Salzman Gallery, a coffee table by Kaspar Hamacheran, an antique African side table from Form Atelier, and a chair and ottoman set by George Nakashima for Dobrinka Salzman Gallery. But she didn't stop there. She also decked out the room with a work by Mai-Thu Perret and a carpet from Shabab Gallery to give the space a fantastically artful edge.
A little way away, a long vintage dining table, with vases by Shiro Tsujimura and Claude Conover for Dobrinka Salzmandes Gallery, exudes a gentle patina that summons you to a slower, simple (s)pace. With chairs by Sergio Rodrigues for Bossa Furniture surrounding it, and photos by Hiroshi Sugimoto for Form Atelier on the wall ahead, it confirms a long-held suspicion—that the house is indeed a memory box that embraces the old and the new in equal style and spirit.
---
[Images courtesy of Sandra Weingort. Styling by Colin King. Photography by William Abranowicz.]