Ace Hotel Toronto by Shim-Sutcliffe Architects with Little-Wing Lee of Atelier Ace.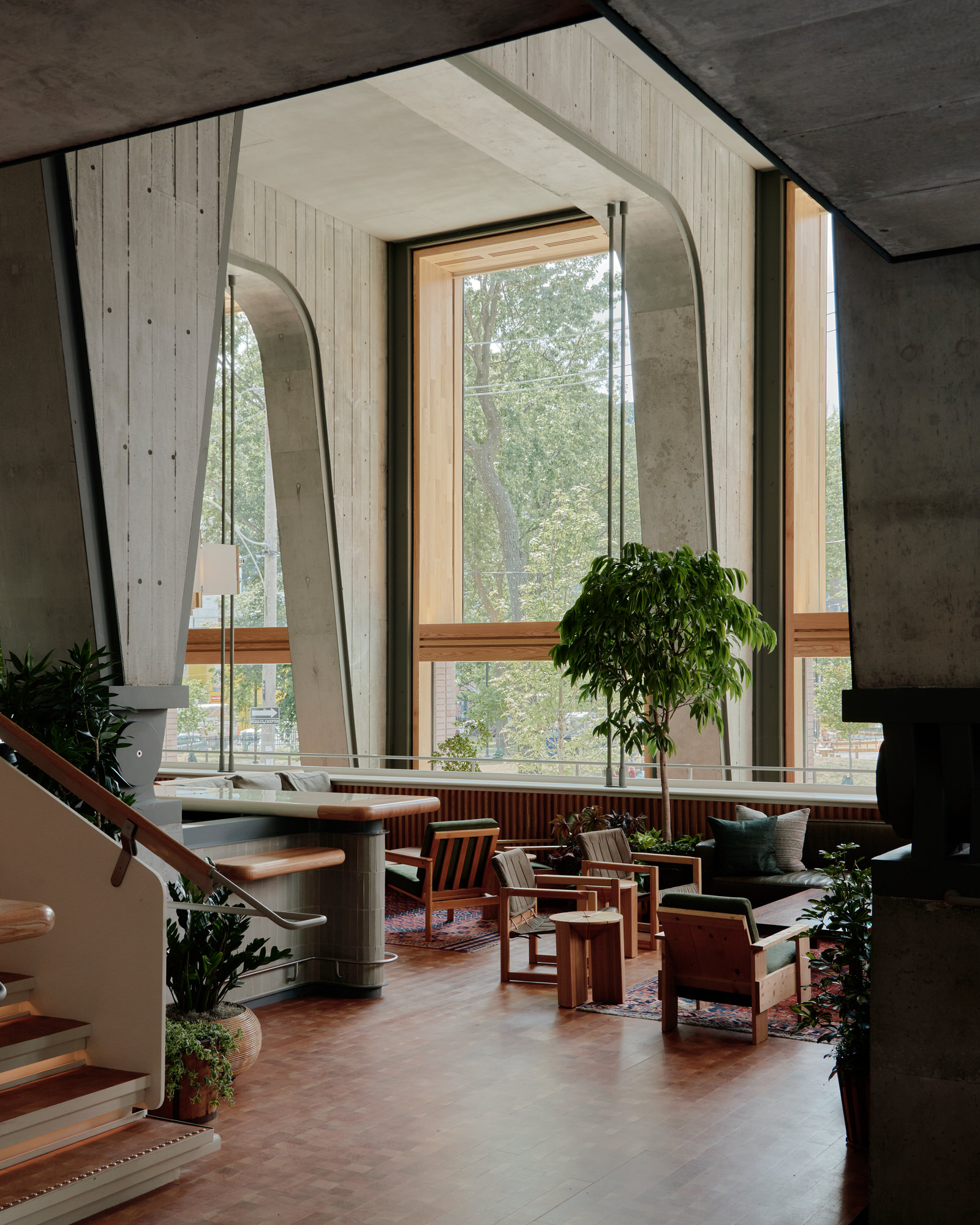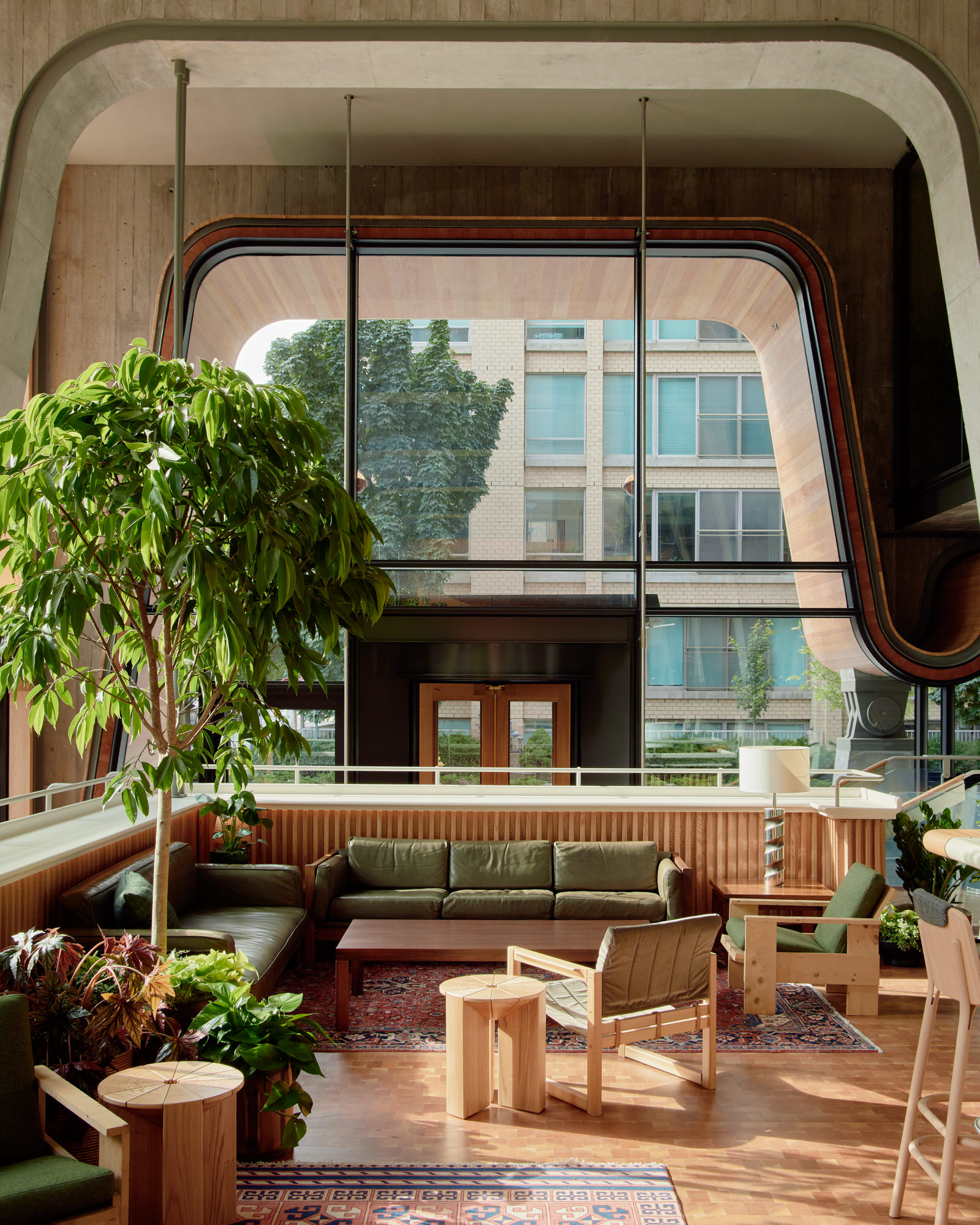 You know a big WOW factor is guaranteed with any new Ace Hotel's architecture and interiors, and their latest Toronto branch doesn't fail to deliver. My eyes widened at the details that embrace every curve and history the building has to offer. As Ace Hotel often enjoy working with buildings deemed a delightful 'challenge', collaborators Shim-Sutcliffe and Atelier Ace's director, Little-Wing Lee, rise to the occasion of celebrating the evolving narrative of the site in which the hotel stands—nuanced with a touch of nostalgia and contemporary accents.
Tucked in the corner of Camden and Brant Street, the building stands at fourteen storeys tall with four additional levels below. A concrete shell clad in red bricks and fronting an expressive awning was once part of the 'city's vital Garment districts'. The red masonry reflects the site's history that once manufactured red bricks before transitioning into the textile industry. Such impressive twentieth-century history is prevalent throughout the interior. From the lobby, visitors are drawn into the rugged textiles of the concrete arched structures that echo throughout, grounded by stone pillars that complement the external structure.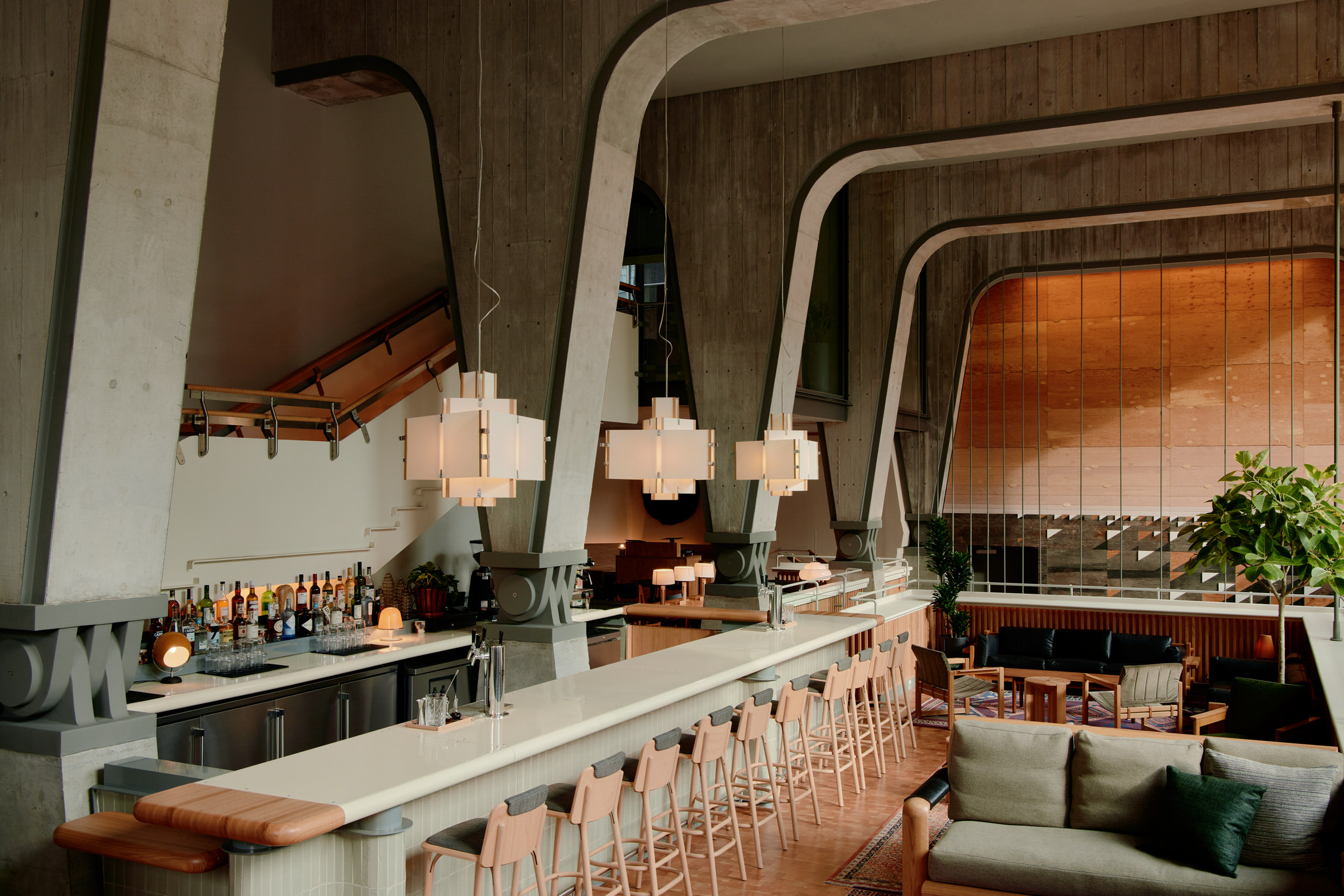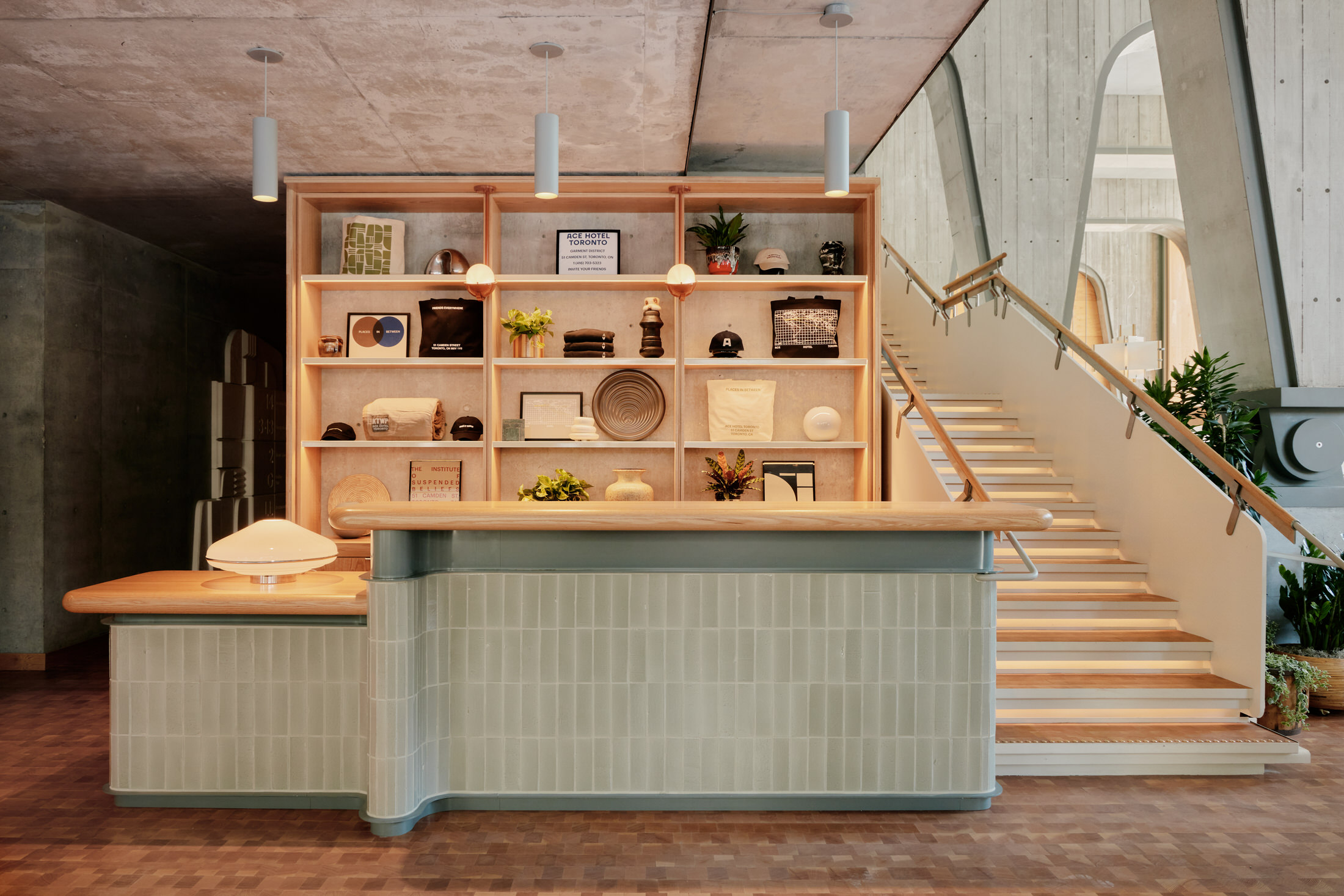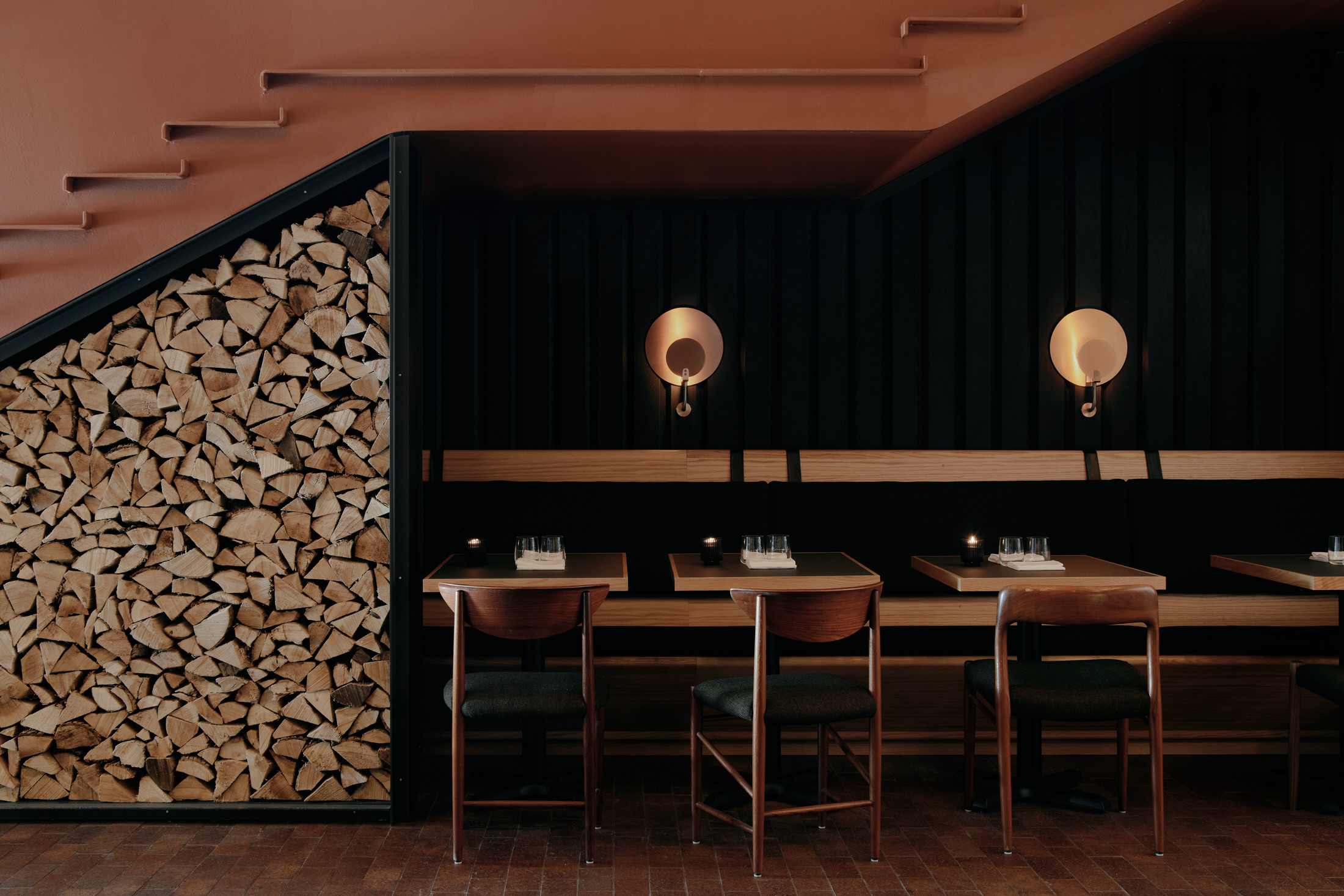 Inside is a cosy and inviting sight to behold, for the stone structure is softened by the red oak timber ceiling and Douglas Fir flooring that extends itself throughout. The selection of timber has a subtle connection with the guest rooms above, which can be seen in the boxed window seats, furniture, and lining within the dreamy white square tiled bathrooms.
Upon entry, visitors are greeted by grounded elements from the reception made of light-coloured glazed bricks to the classy bar which openly greets the arrangement lounge composed of bespoke or sourced furniture. In contrast, the hotel's Alder restaurant shifts to a darker tone. Inside the restaurant, sunken wood-fired copper elements halo theatrically against the ebony walls and darker floor tiles, presenting a tune that reflects the location's role of being 'the (epicentre) of Toronto's art and music scene in the 1970's and 80's'.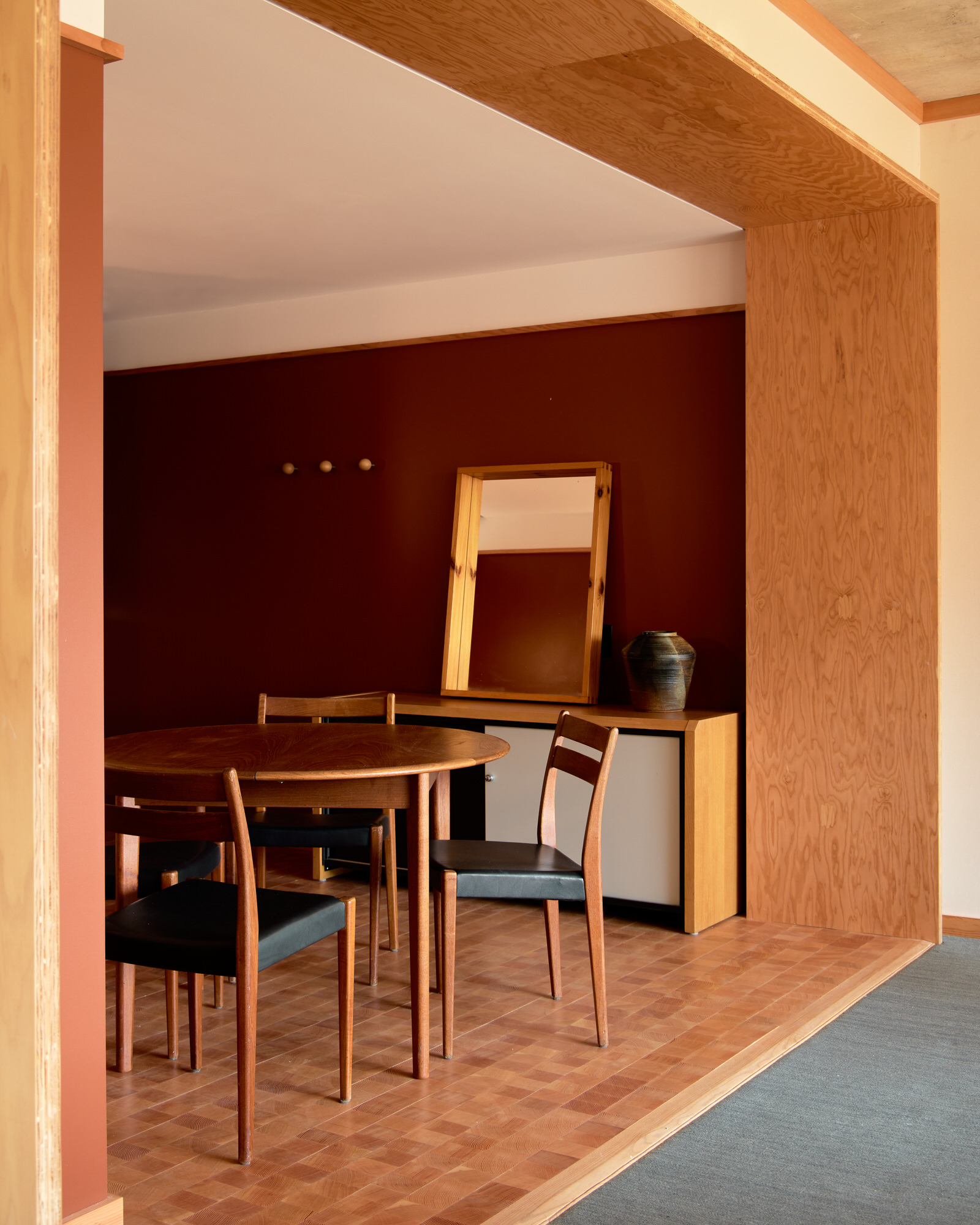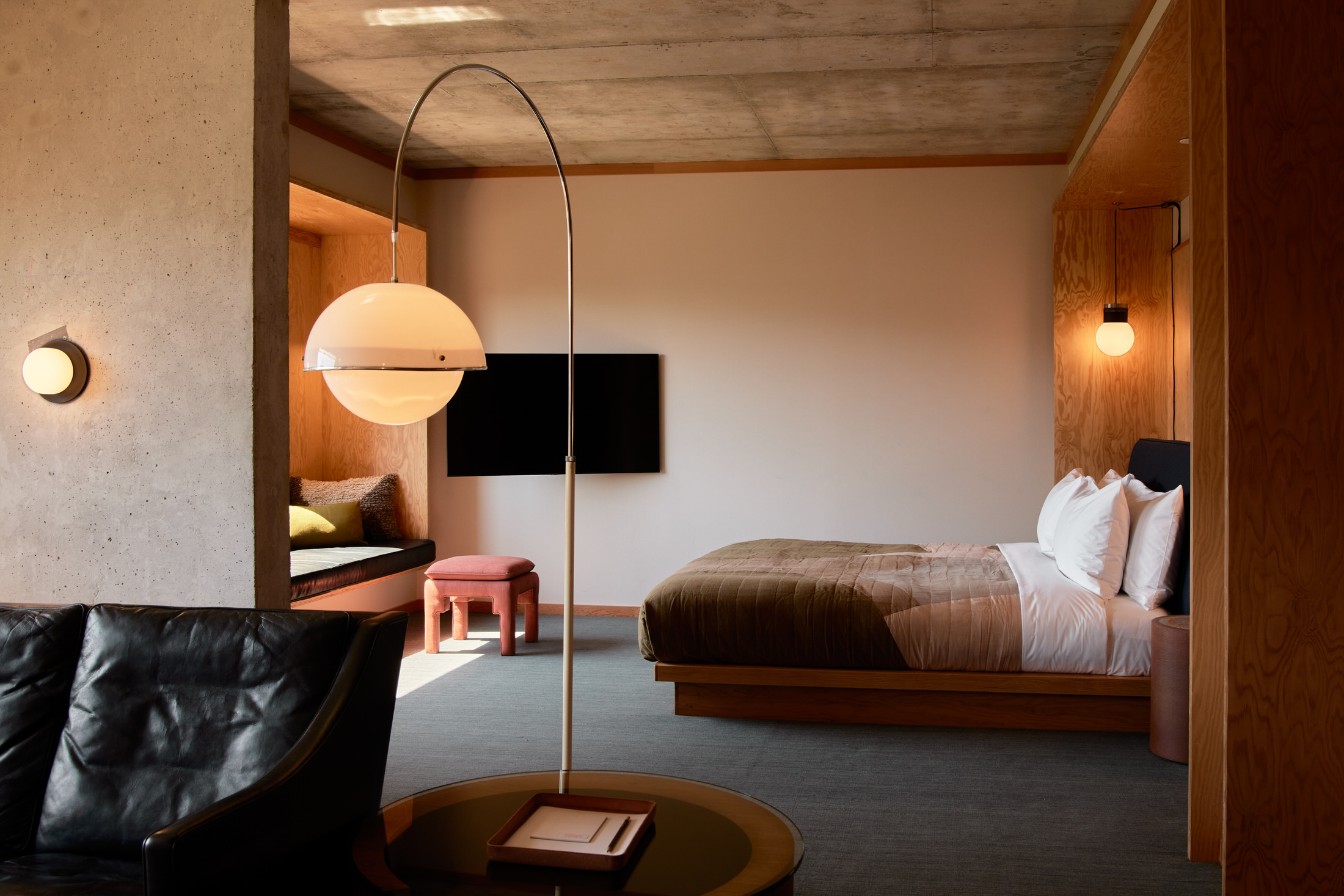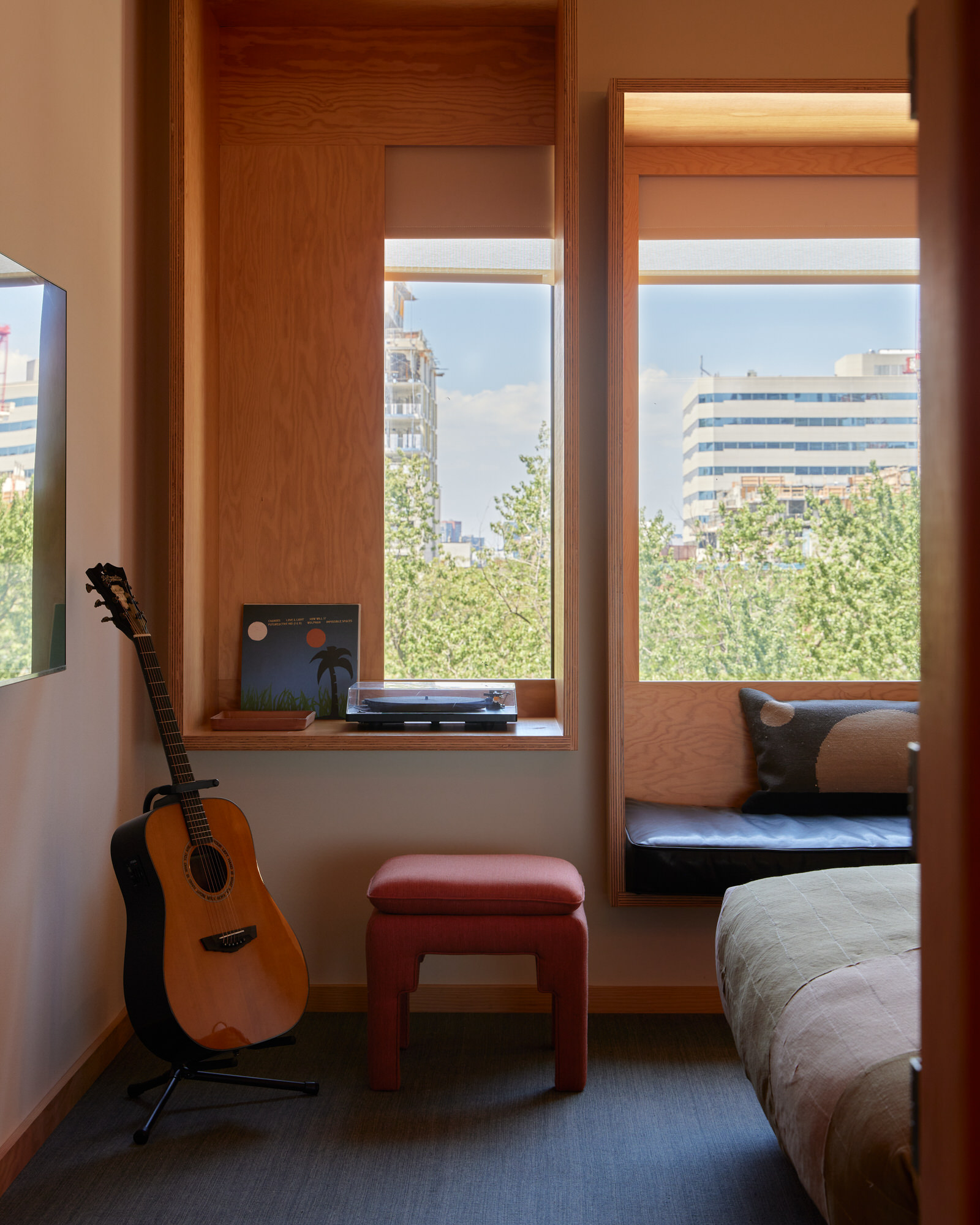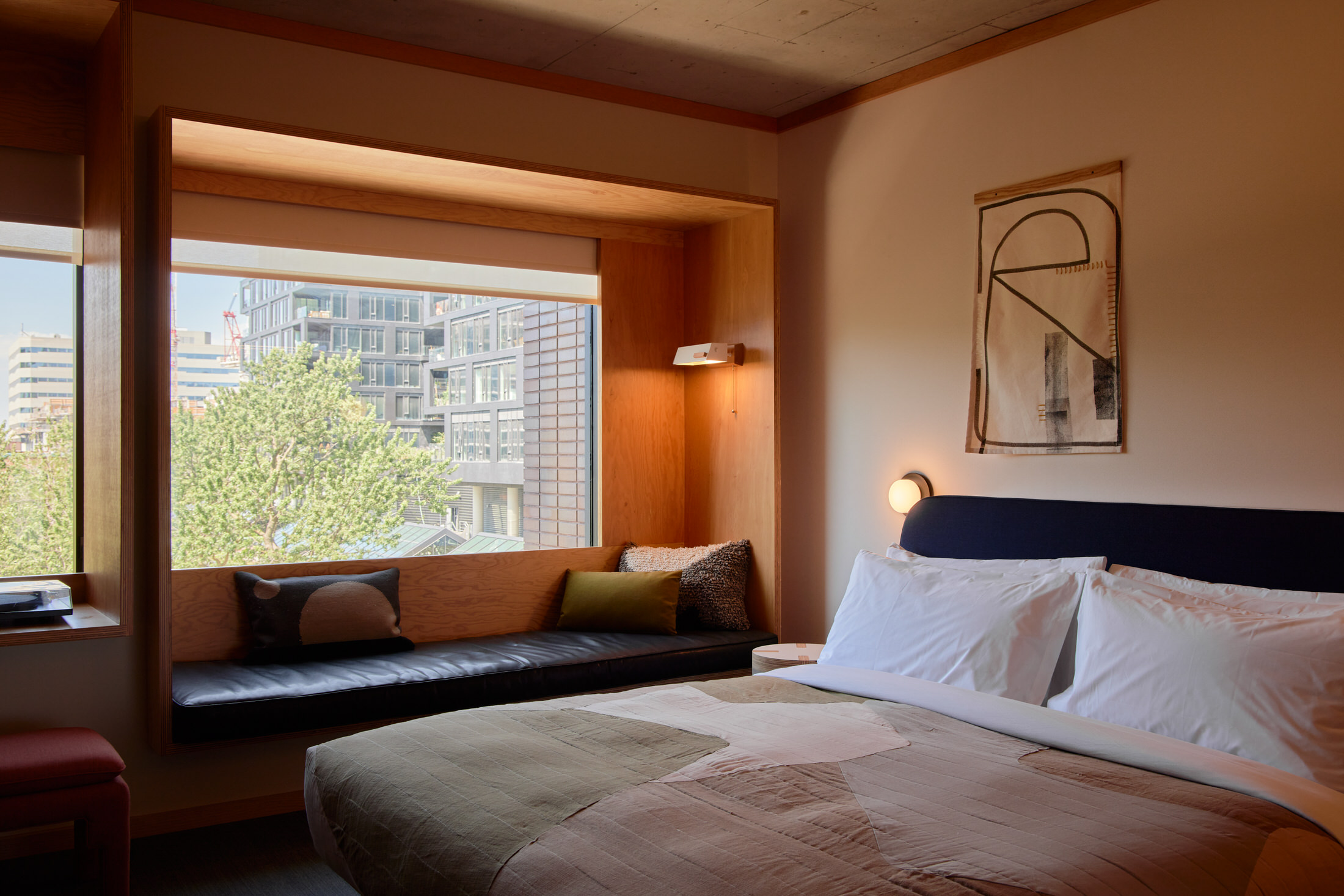 Ace Hotel Toronto's homage to the art culture doesn't stop there. Sim-Sutcliffe not only explores their architectural vision, but also contribute their eye to the design of lighting and furniture. Forty artists were commissioned or invited to have their works displayed proudly throughout the hotel (even in the hotel's Umemoto Rooftop bar!). Most of these artists are local or have a unique connection with Canada, adding a touch of homeliness to the hotel that aspires to create an inviting culture hub.
Practically a love letter engraved in cursives and care, Ace Hotel Toronto beckons us on a journey to embrace the past, present and joyfulness of the city—offering a bit of vibrancy and calm all at once. The desire to make reservations immediately is pretty real.
---
[Photography by William Jess Laird.]