Artchimboldi's New Work-Play Retreat in Menorca by Emma Martí and Anna Truyol.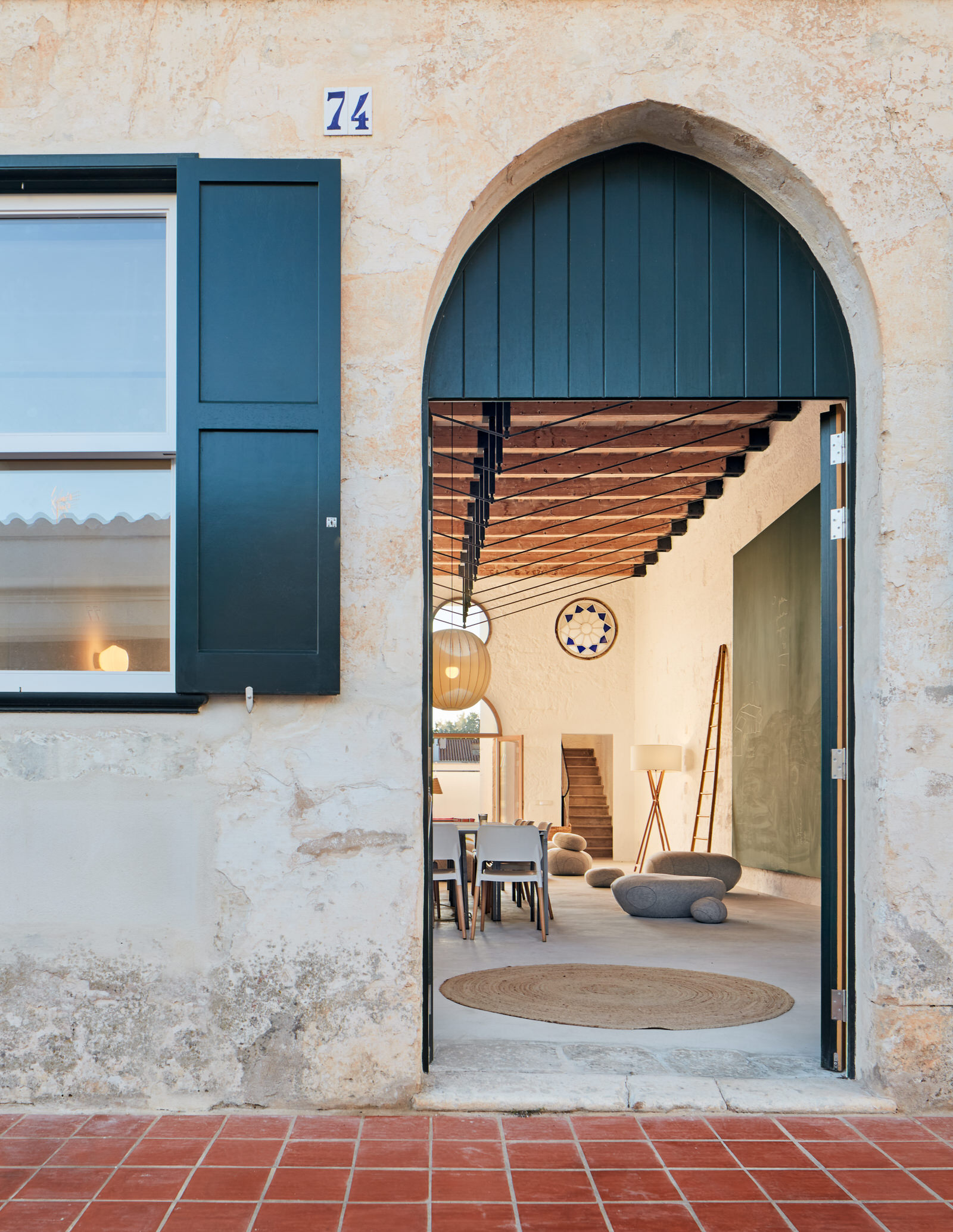 For Anna Truyol, Menorca is special for reasons personal and professional, old and new. Not only does she have family ties to the island, but now, her latest labour of love—a nature-inspired retreat for companies—has made a new home on the Mediterranean island. As the founder and promoter of Artchimboldi—a company devoted to reimagining the way teams synergise in the workplace—Anna isn't new to the art of creating inspired meet-and-eat business environments. Her existing two work-play jewel boxes in Barcelona are a testament to her design prowess. But when it came to her third project, this particular one in Menorca had a history to be honoured.
Together with Menorcan architect Emma Martí, Anna took up the task of reviving a listed 1900 building that had been left abandoned for years. "The choice of the building was crucial: [it was] the first girls' school in Sant Lluís, a small village in the southeast of the island," says Anna. "Our goal was a minimal, non-invasive intervention that would preserve the history, experiences and soul of the space."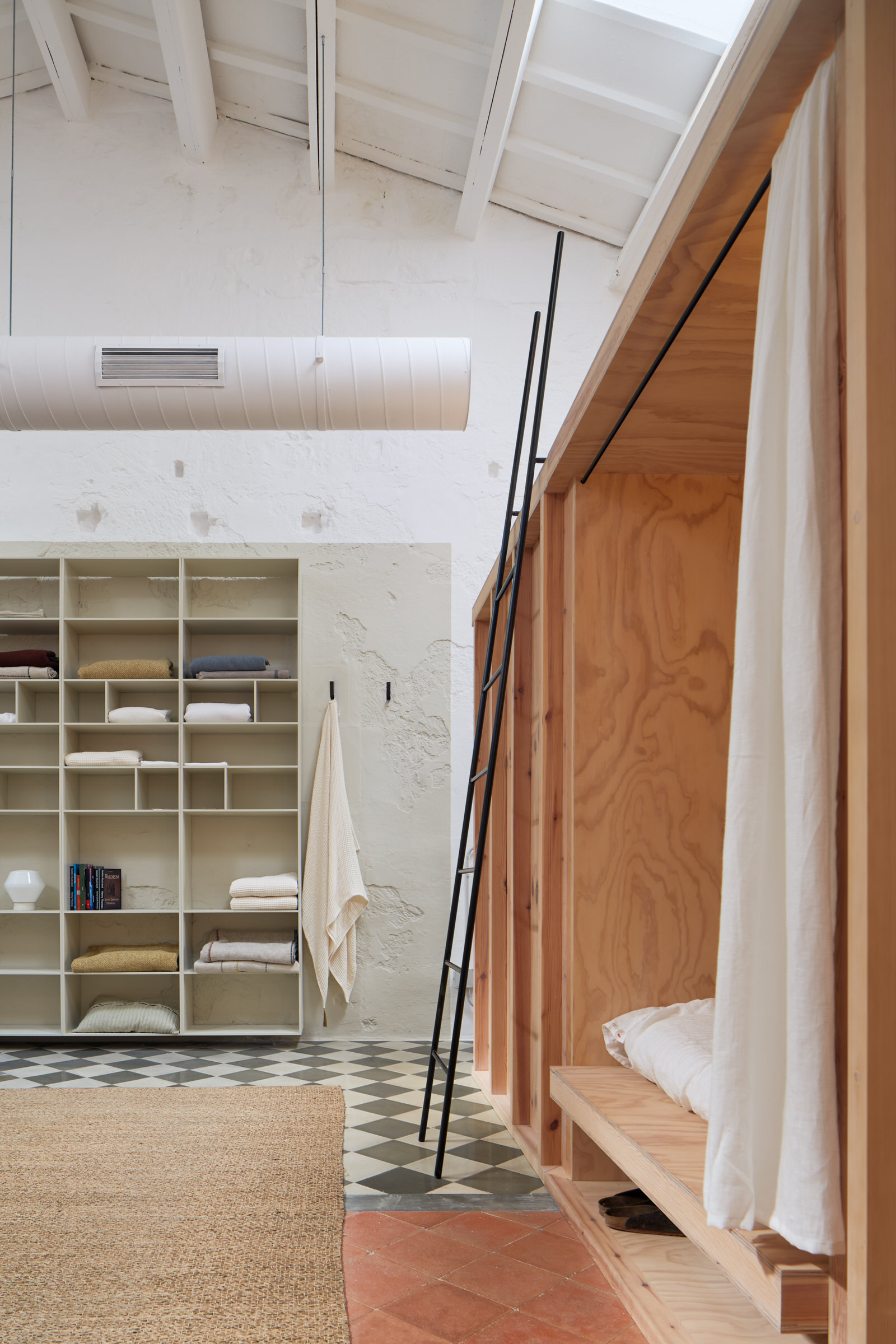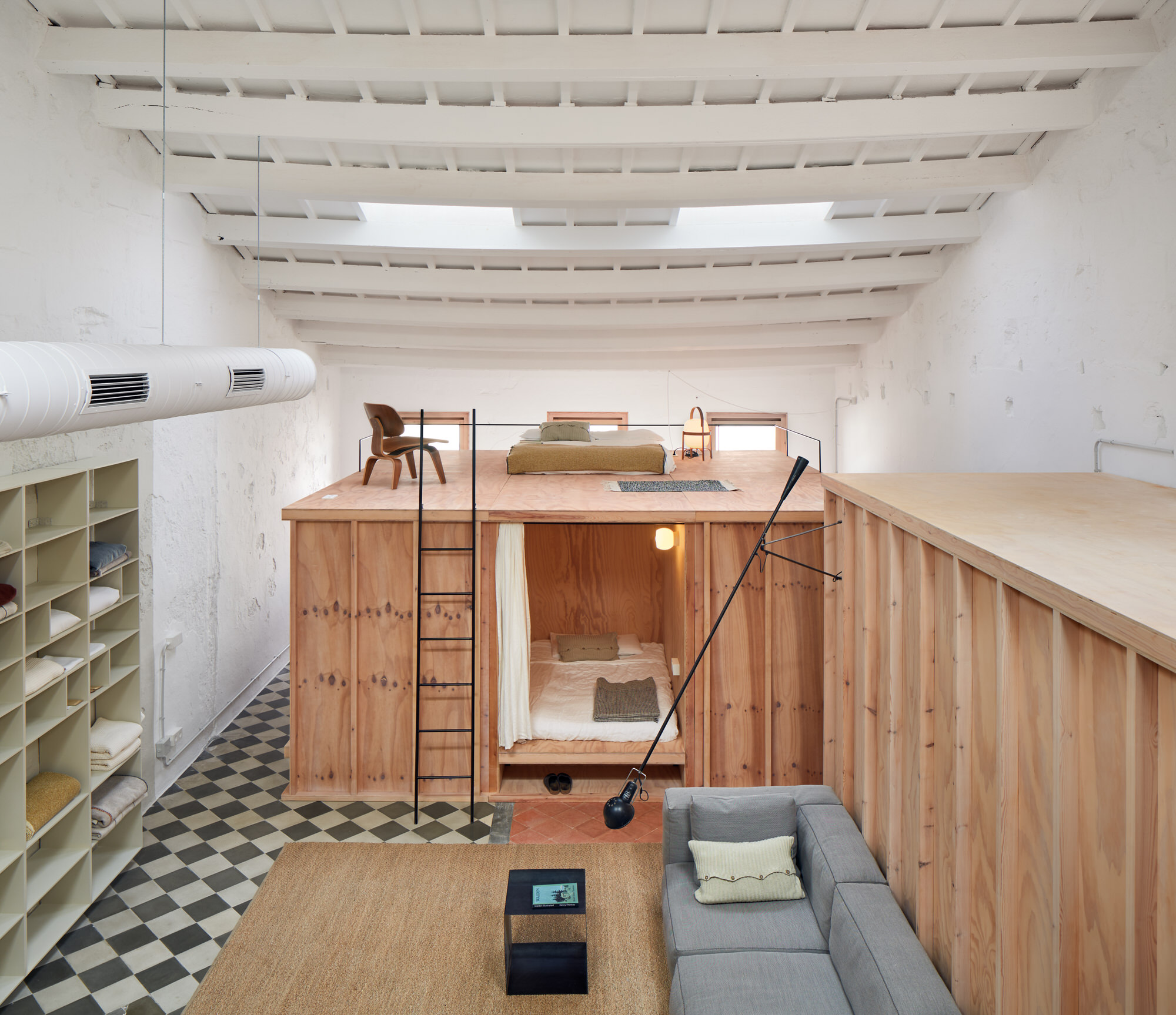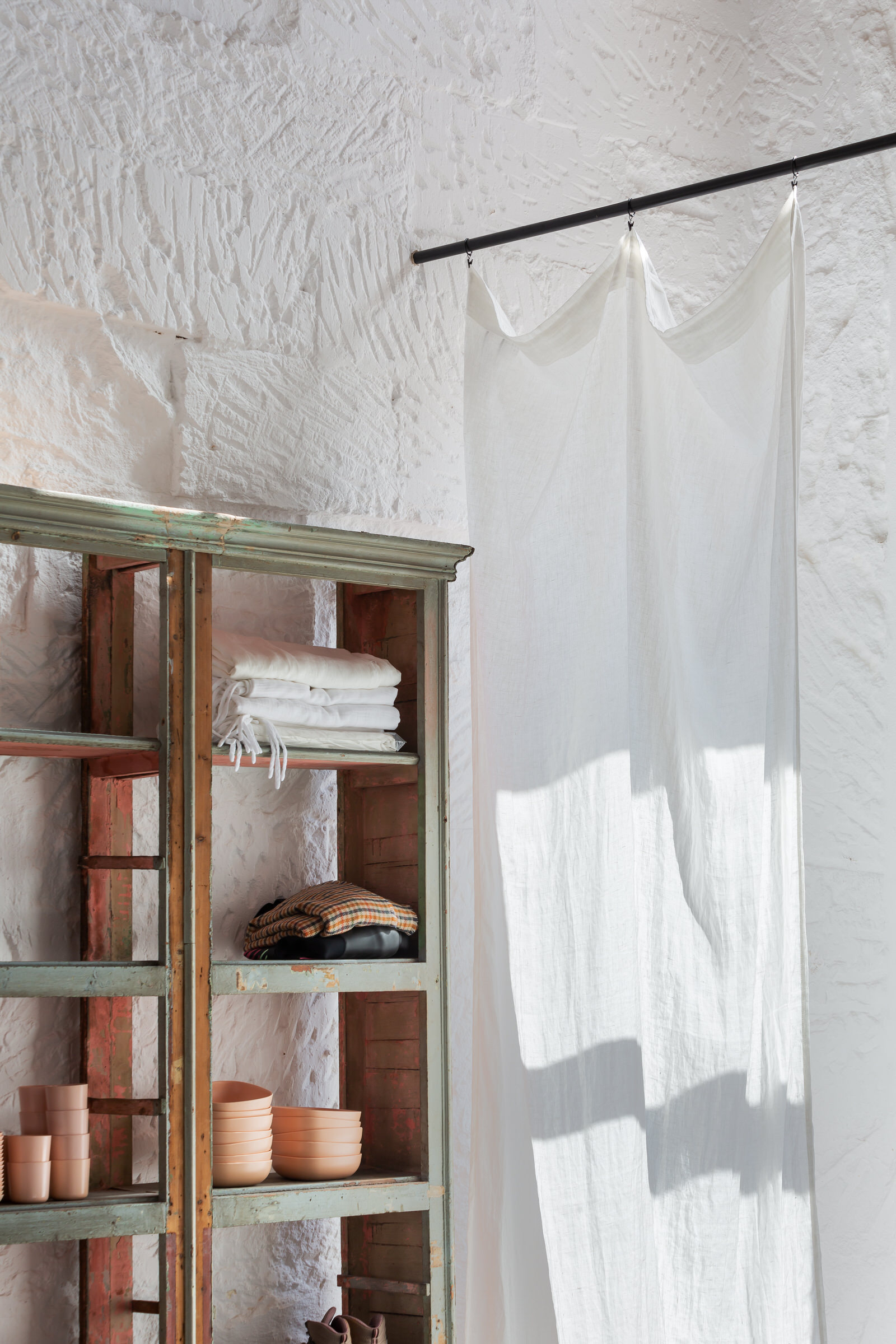 The bones of the property were left to shine. The blemished marés (local stone) walls, for example, were left in their original state and painted white to preserve the texture of the wall. And on the second floor, the original flooring was maintained. "To achieve diaphanous spaces, all the elements that were not typical of the original building were eliminated. This first intervention resulted in two bright and open spaces, distributed over two floors," says Anna.
Each floor was designated a functional avatar. The first floor was outfitted with a living space and kitchen, with access to an outdoor patio. "The kitchen features custom furniture in lacquered wood and a combination of tables in different formats—all designed by Artchimboldi—which together create an extensive surface for meals and meetings," notes Anna.
An antique bookcase stands sentinel to one side, while a casual sitting area with pouffes offers a cosy nook for reading and relaxation. Outside, the patio plays host to a swimming pool, cloaked off with off-white microcement. "The ceilings have been maintained, resulting in spaces up to six metres high, with wooden beams and slats and quarter-timber beams."
The upper floor breathes a hushed air. Created as a rest area, the floor houses eight sleeping cubes—two doubles and six singles—made of Flanders pine and dressed with organic cotton and wool futons. The cubes are surprisingly multifunctional: the roofs—accessible via a ladder—also double as sleeping surfaces, while the space under the bed serves as storage for suitcases, shoes and personal belongings.
"On one hand, the project was rooted in recovering and enhancing the original character of the building, and on the other, it gained a new sheen by way of pine wood," reflects Anna. Indeed, with old and new pairing in the most unexpected ways, this is a design marriage made in heaven.
---
[Images courtesy of Emma Martí and Anna Truyol. Photography by Pol Viladoms.]