Aussie and Moroccan couple create stunning Riad in Marrakech
Husband-and-wife Mohamed and Angela Mellak, from Marrakech and Melbourne, have together created a hidden gem of luxury boutique accommodation in Morocco. Meeting in the Souks in 2012, they've brought east and west and their individual passions together to create Riad Botanica. And it's a beautiful labour of love.
Passionate about health and wellbeing, Riad Botanica harnesses the power of nature, celebrated symbolically by its central orange tree. Every plant on the property is purposeful and can be used for medicinal purposes through food, tea or inhalation. But what really grabbed us is the gorgeous interior!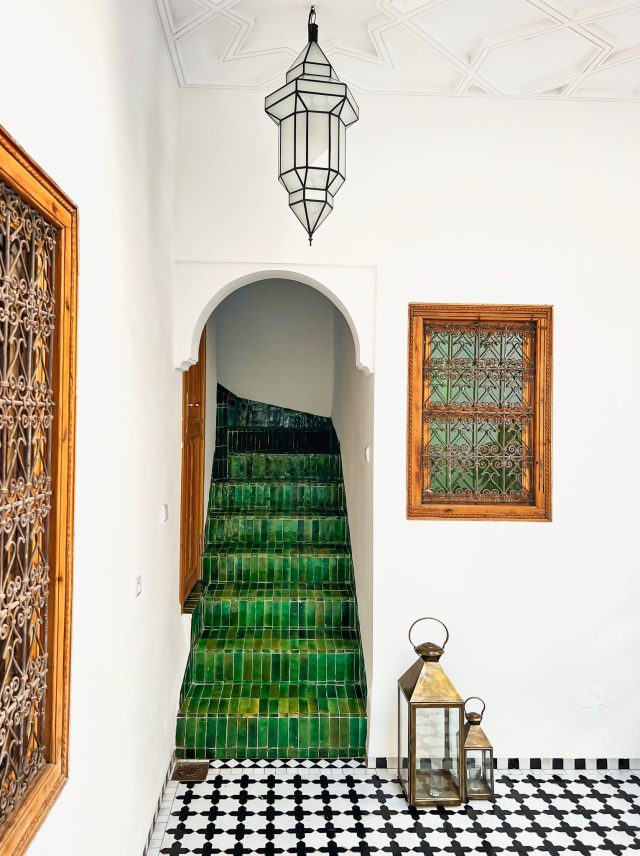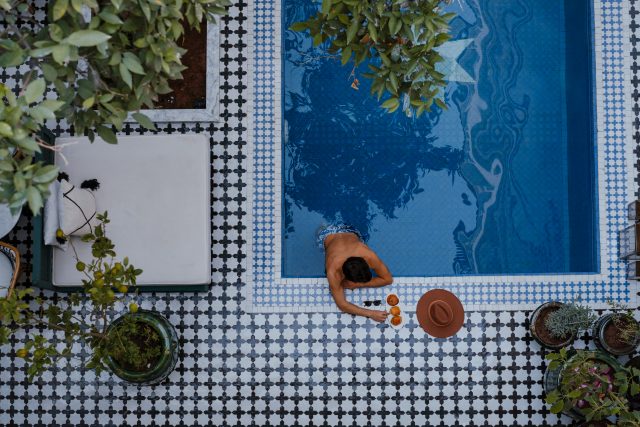 Angela, who lives half of the year in Melbourne, where she has another business, and half in Morocco, worked on the interior design with Aussie studios Twofold Projects and White Pebble Interiors.
The Riad has gone through a complete renovation from brand new sewerage and plumbing to electrics and wiring, reinforcement, new ceilings, walls and everything in between to bring the beautiful residence up to date, celebrating only the best of the local artisans skills and materials.
The Riad originally offered nine rooms, but it is now four deluxe suites and a two-bedroom apartment. Each room features a touch of Australia with Florence Broadhurst wallpaper, Aussie bed linen and a signature scent by Australian scent marketing agency AirAroma. New Australian artworks are arriving later this year. Zellige tiles, plasterwork, tadealik, brass and marble complete the look. And there's even a Melbourne breakfast on the menu featuring, naturally, avo toast!
Traditionally, Riads have featured water and this one has a modern-day approach with an expansive plunge pool and in-built sitting area for guests to enjoy looking up at the orange tree surrounded by daybeds.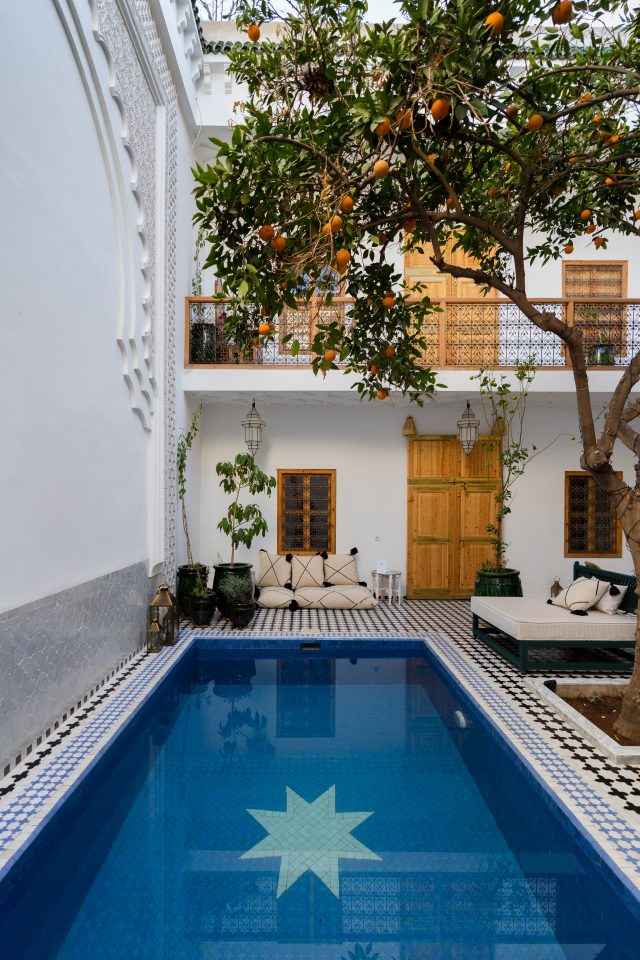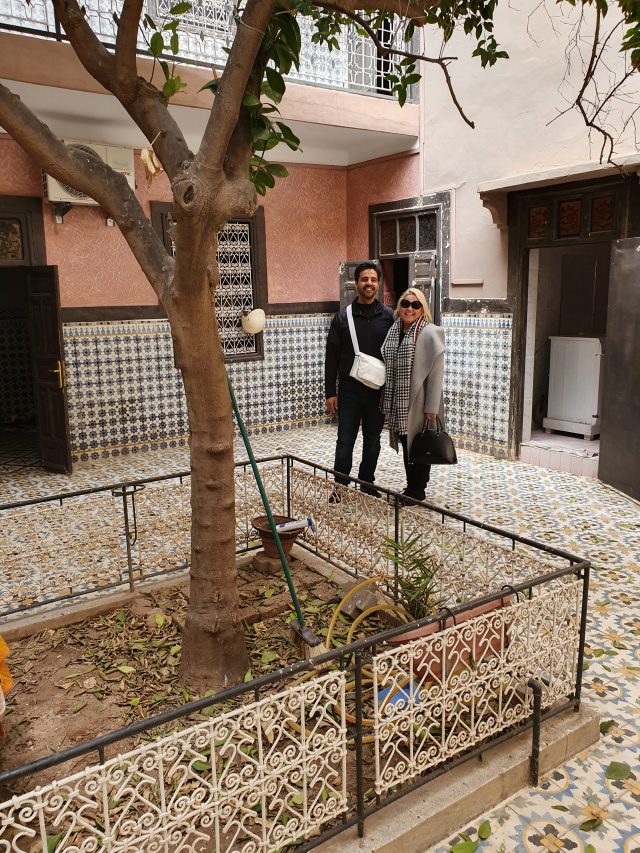 The courtyard is decorated with classic black and white zellige tiles, bringing together Islam and Christianity with their tile choice of classic stars and crosses. In the heart of the courtyard is the star of the show, the orange tree, with a backdrop of hand carved plasterwork on the gate.
Renovated last year, the couple have have brought the inside out on the rooftop, with an art deco style green marble bar finished with brass edging. Three handmade black and white stools provide a place to sit and enjoy the views of the Bab Doukkala Minaret and the roof terraces of Marrakech. The rooftop serves breakfast, lunch and dinner daily with a daybed and sun lounges to help you soak up the sun.
For more information or to book your stay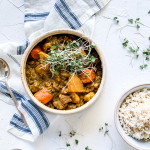 Foodie Friday: A nutritious and delicious Moroccan lamb tagine
Nutritionist Rosie Eyre of By Rosie recommends this hearty lamb recipe that's great for family meals, especially when served with…
Hotel bathrooms: take inspiration from some of Australia's best!
As restrictions continue to ease across most states, many Australians are beginning to plan their next domestic weekend escape to…