Average cost to fix a botched DIY job is $1500
Research from Australia's largest online tradie marketplace, hipages, shows $1,500 is the average cost to repair a botched DIY job.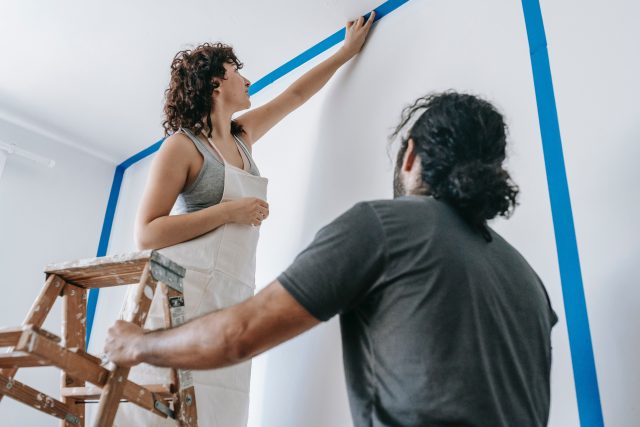 With Aussies around the country on a summer break and planning home renovations or refreshers, hipages chief customer officer Stuart Tucker, shares his top tips to help homeowners looking to get on top of their DIY projects. 
Know when to call in an expert for help
For many Aussies, it can be tempting to try and undertake a summer job yourself with more than 23% of Aussie homeowners believing that they can fix most things around their home. However, nobody knows this better than Aussie tradies who say half (48%) of their customers underestimate the complexity of a job, and that 10-to-20% of repair jobs could have been avoided if they had been attended to by an expert sooner.
Avoid making a more costly problem, or putting your safety at risk. Know when to put down the tools, pick up the phone and call in an expert. Some common jobs where you should engage a licensed trade include:
Roof repair (missing roof tiles, roof punctures or cracks)
Outdoor landscaping (including tree maintenance, retaining walls, water features and shade structures) 
Gutter repair (leakage, dents, sagging, corrosion)
Electrical work (loose or broken wires).
Communicate the issue as best as you can
Once you've determined what your renovation project is or what you are looking to get refreshed, I recommend reaching out to an expert to get started. In the consultation, provide as much detail in writing and through photos to help you book the right licensed tradie for the job. 
Helpful questions to ask yourself and share with your tradie include: 
What room or area are you looking to get fixed or refreshed?
Where in your home will the DIY project take place (outdoors, indoors,  floor level etc)
Roughly, how big is the area or renovation in mind? 
What materials would you need and overall budget? 
What timeframe can this be completed in?
Hire a trusted tradie
More than 20% of Aussie homeowners admit they've had a DIY go wrong. This Summer season, if you're looking to get some jobs done around the house and they're a bit beyond your skill set, consult an experienced tradie to avoid a DIY disaster. 
Use the hipages platform to reach out to a trusted tradie, focusing on those with the appropriate licences where required. Here, you can hire an experienced or verified tradie and view photography and reviews from their past jobs as a proof point of their work.
To connect with a trusted tradie today, check out https://hipages.com.au/