Contemporary Classicism with an Attitude: Monsieur G House in Bellevue Hill by Decus.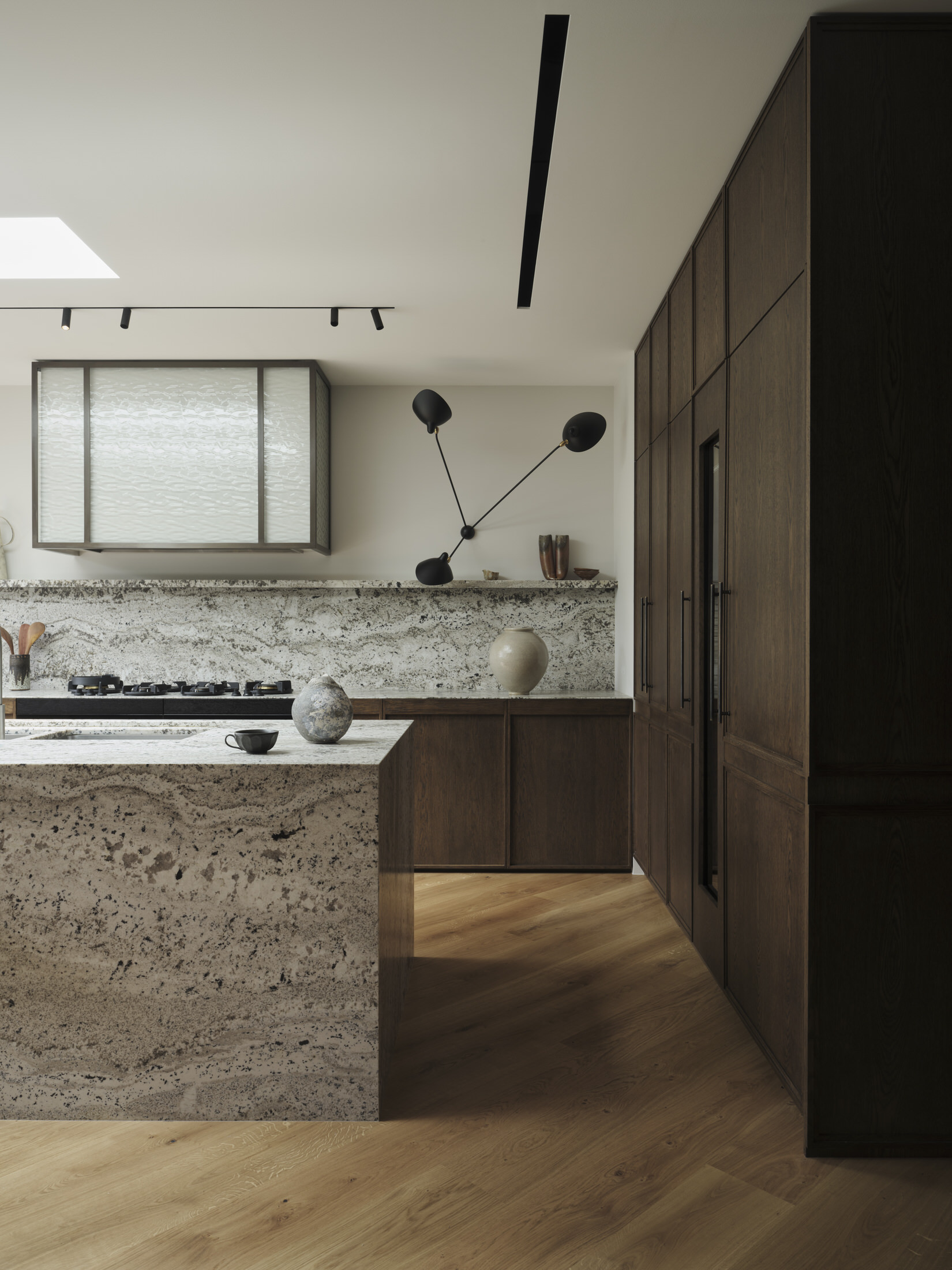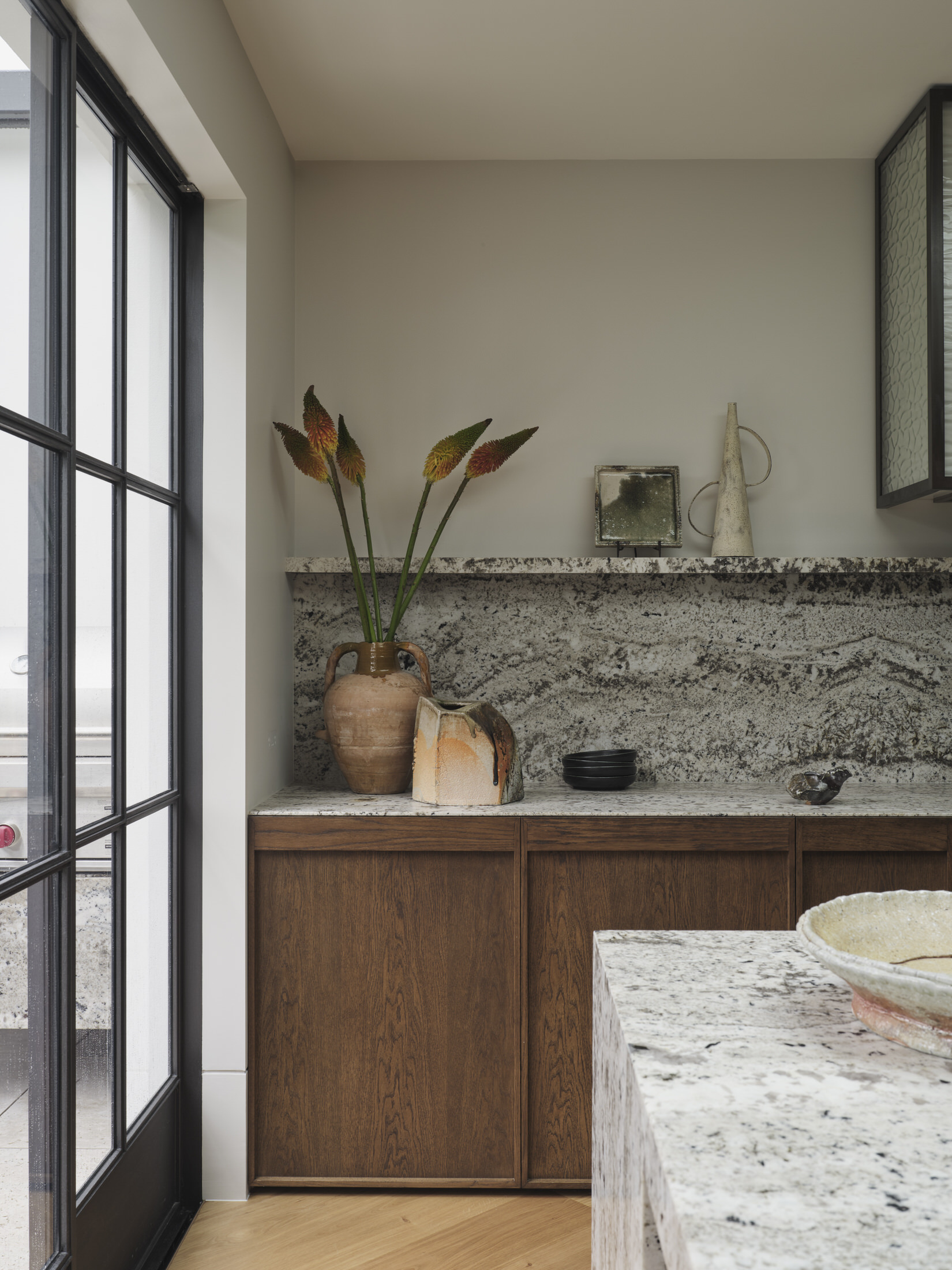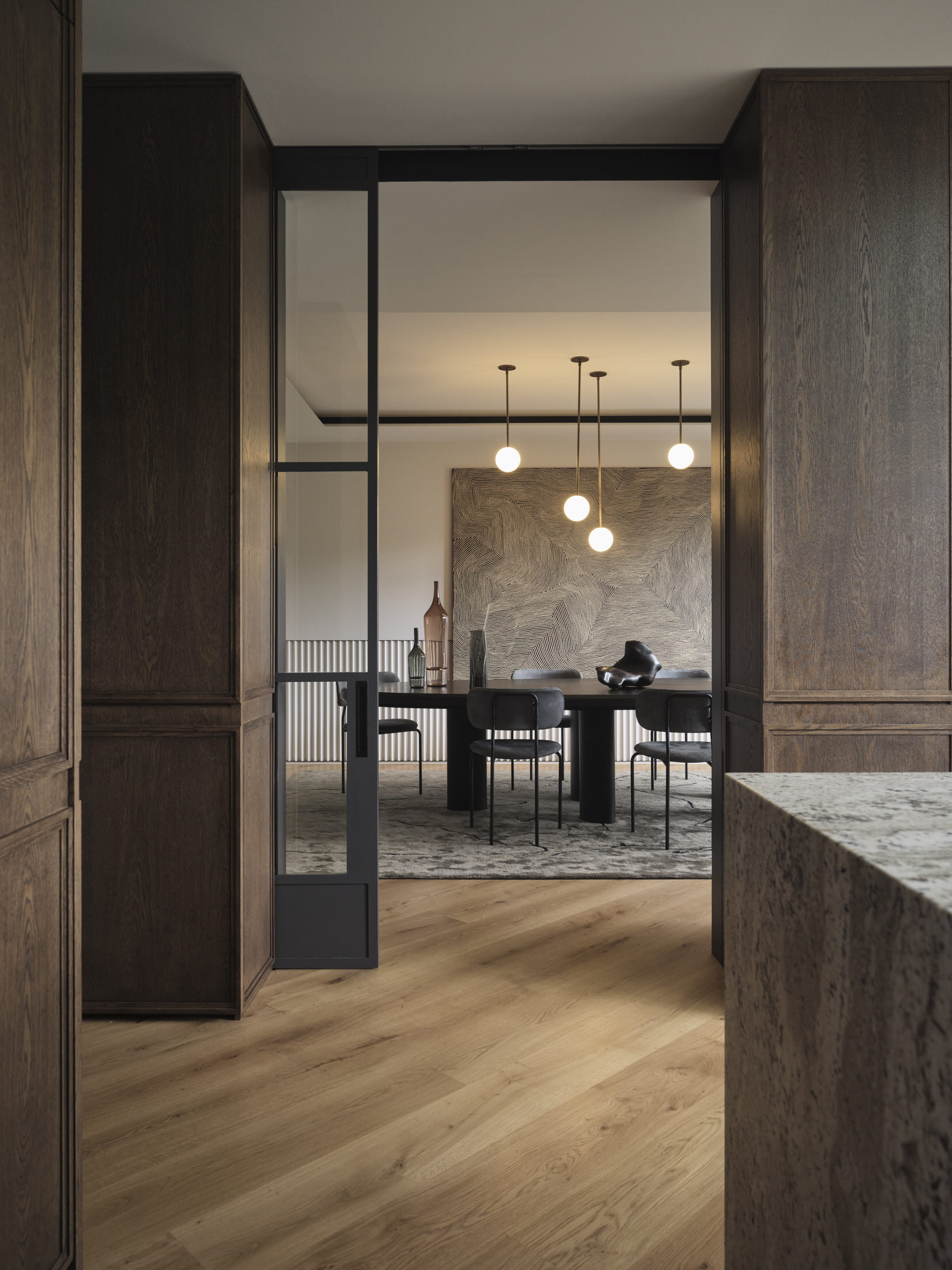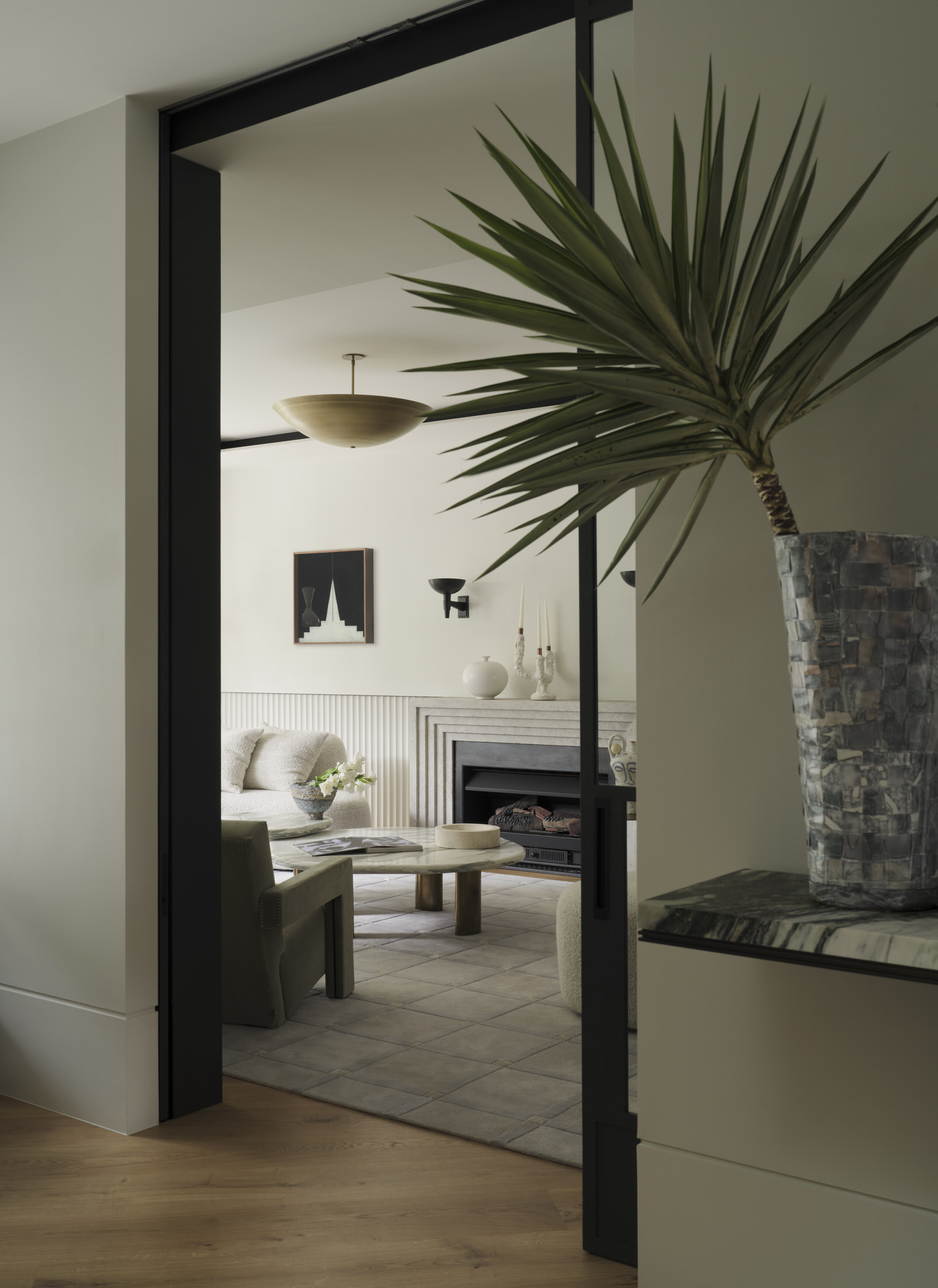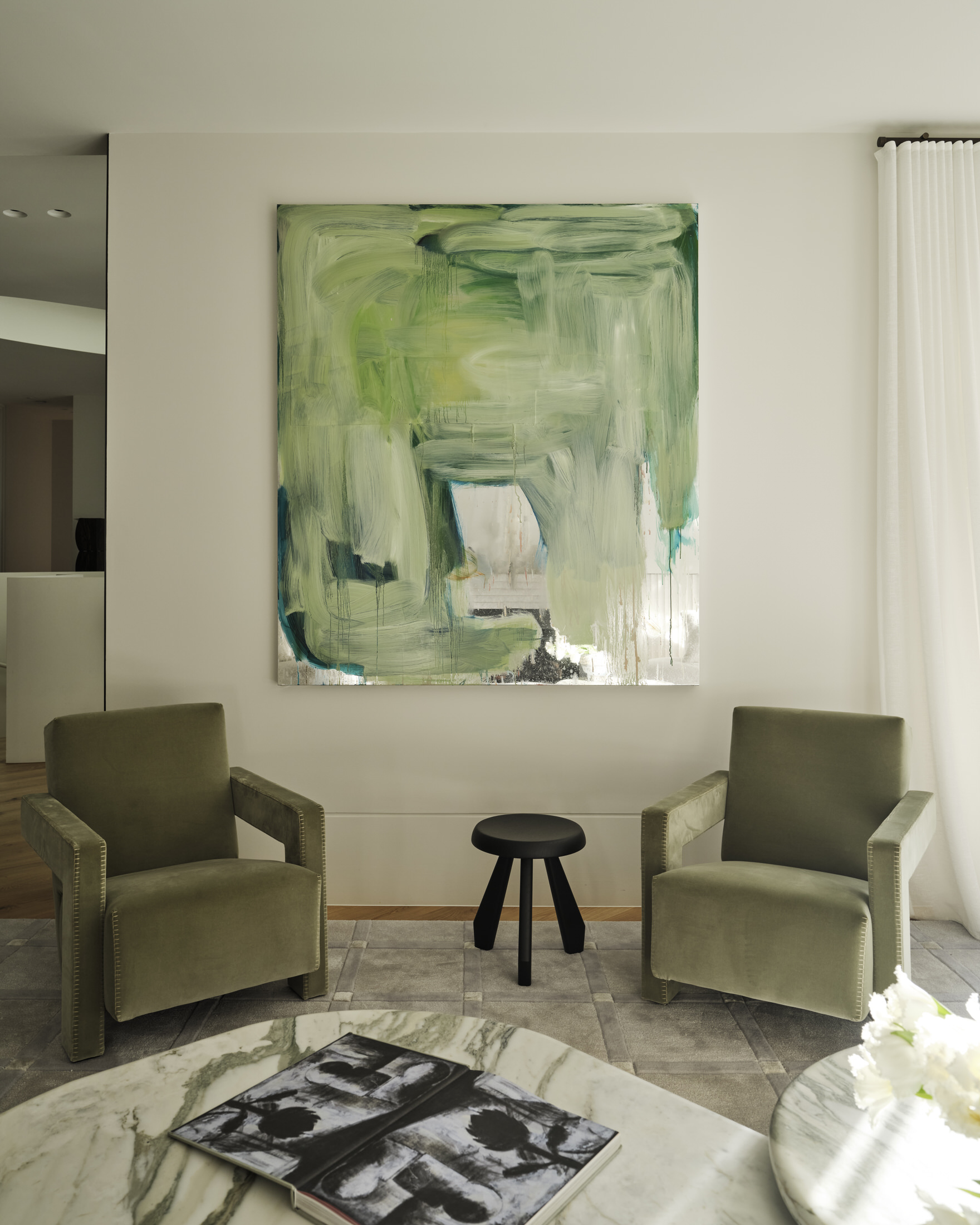 What makes a house a home? An epic location and lush views? Exotic marbles and luxury finishes everywhere? An extravagant wine cellar? Sure, these things never hurt anyone—and I certainly wouldn't shy from any of these power traits—although it's not until a house truly reflects the lives of its owners that a project starts to shine.
Enter Monsieur G, a 1940s home in Sydney's Bellevue Hill. This moniker alone speaks to a character reflecting the young couple's identity—"social, fashion-forward and well-travelled," explains Alexandra Donohoe Church, Founder and Managing Director of Decus, who undertook the full scope of the project from architecture to interior design and decoration.
It all started with an out-of-the-blue phone call after the client saw another project by Decus. "I waddled up their front stairs for our initial meeting at 8.5 months pregnant," laughs Alexandra. "By the time we handed over, my son was four, and the clients had two young kids of their own."
Monsieur G underwent several planning revisions as the client's needs changed after the birth of their children. "We commenced building in February 2020, which was as delightful as that sounds," admits Alexandra. "We rode COVID, supply-chain, resourcing and pre-Christmas handover wave until the end—I'm basically Kelly Slater now!"
Despite the various replan, certain aspects of the brief remained the same. "The brief was in equal parts to bring in more natural light; to rationalize a veritable rabbit-warren of rooms which had formed over the years from poorly executed renovations; to introduce an elevated layer of detailing, and lastly to connect the house more with the rear of the site," Alexandra explains.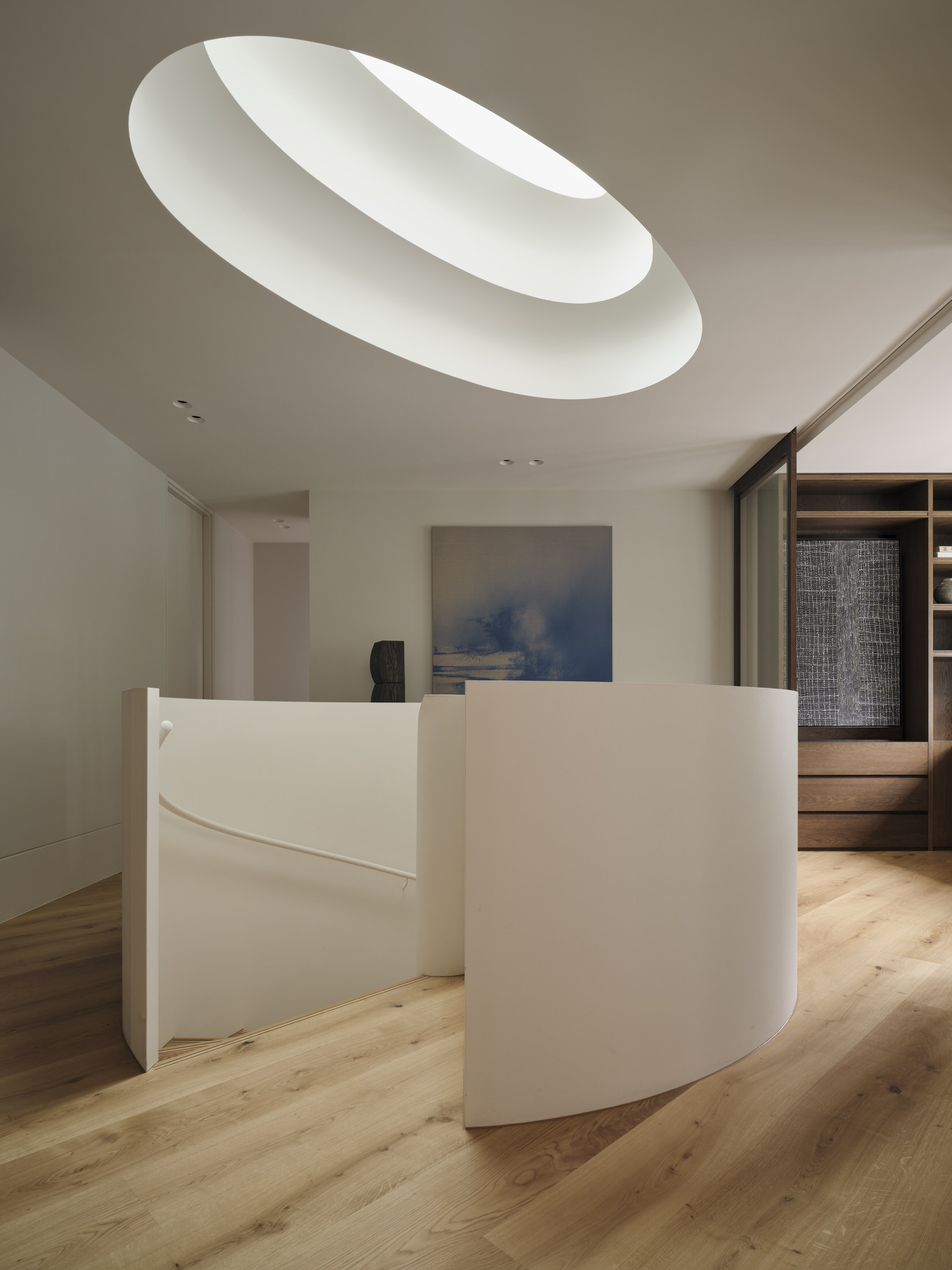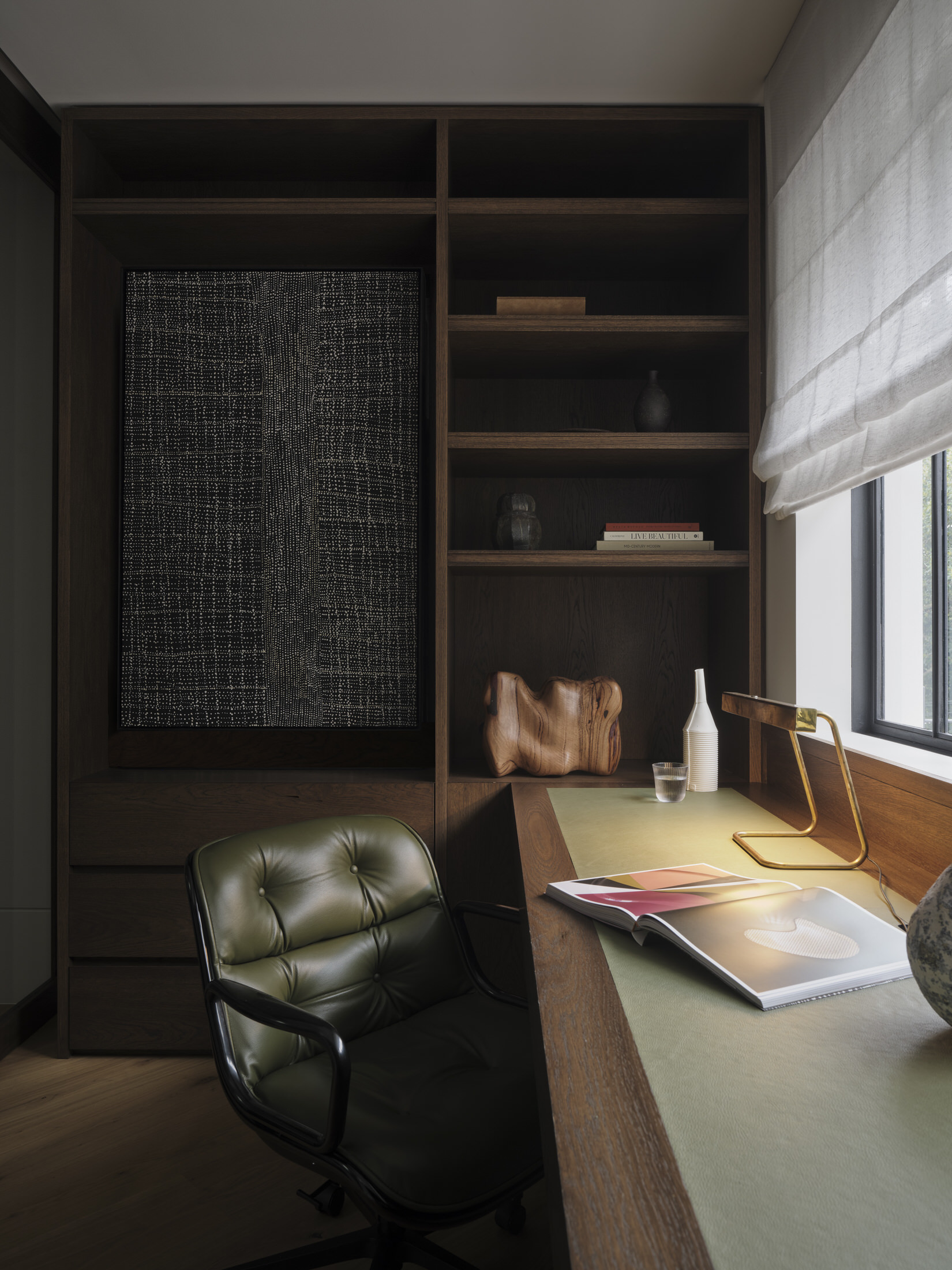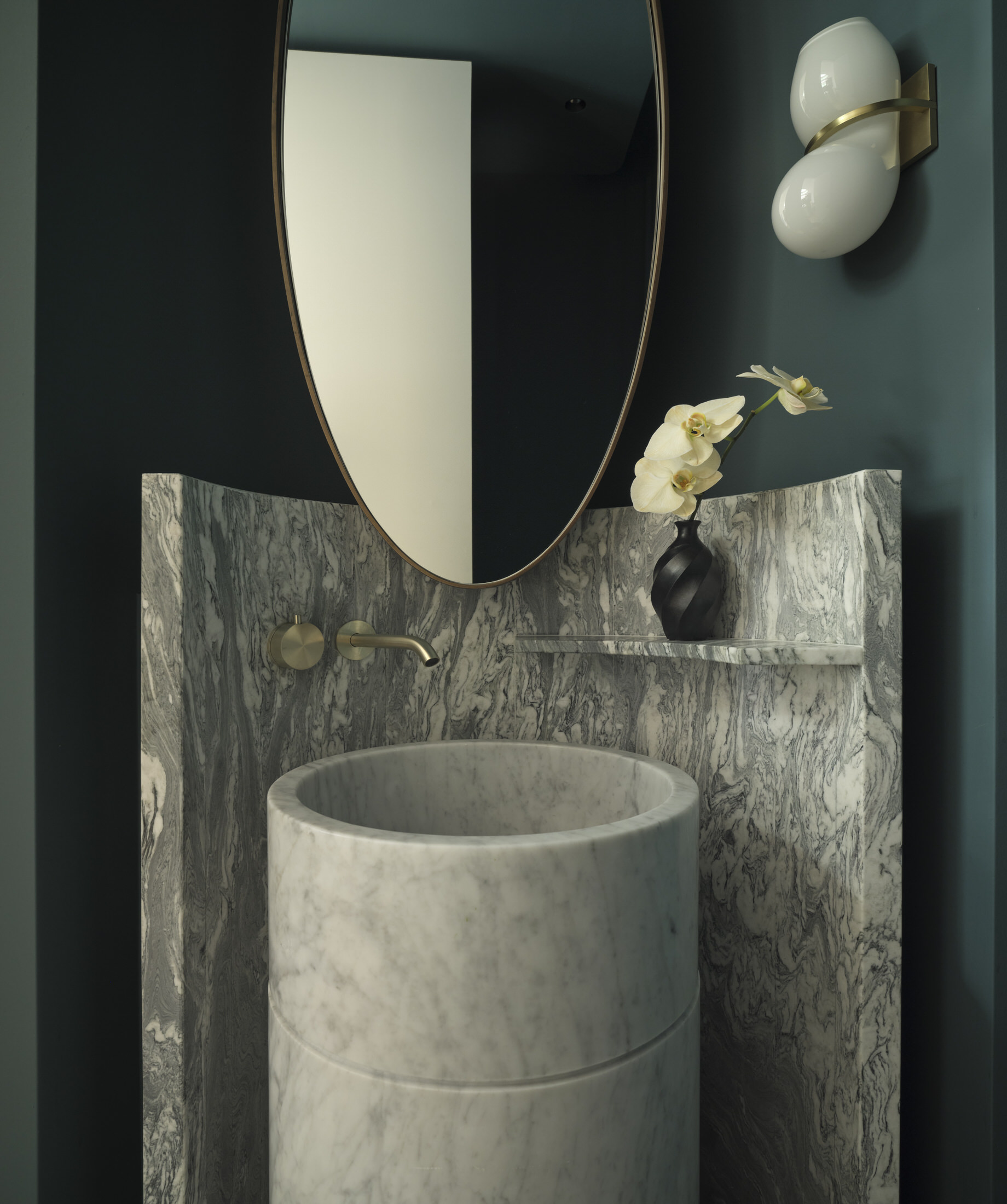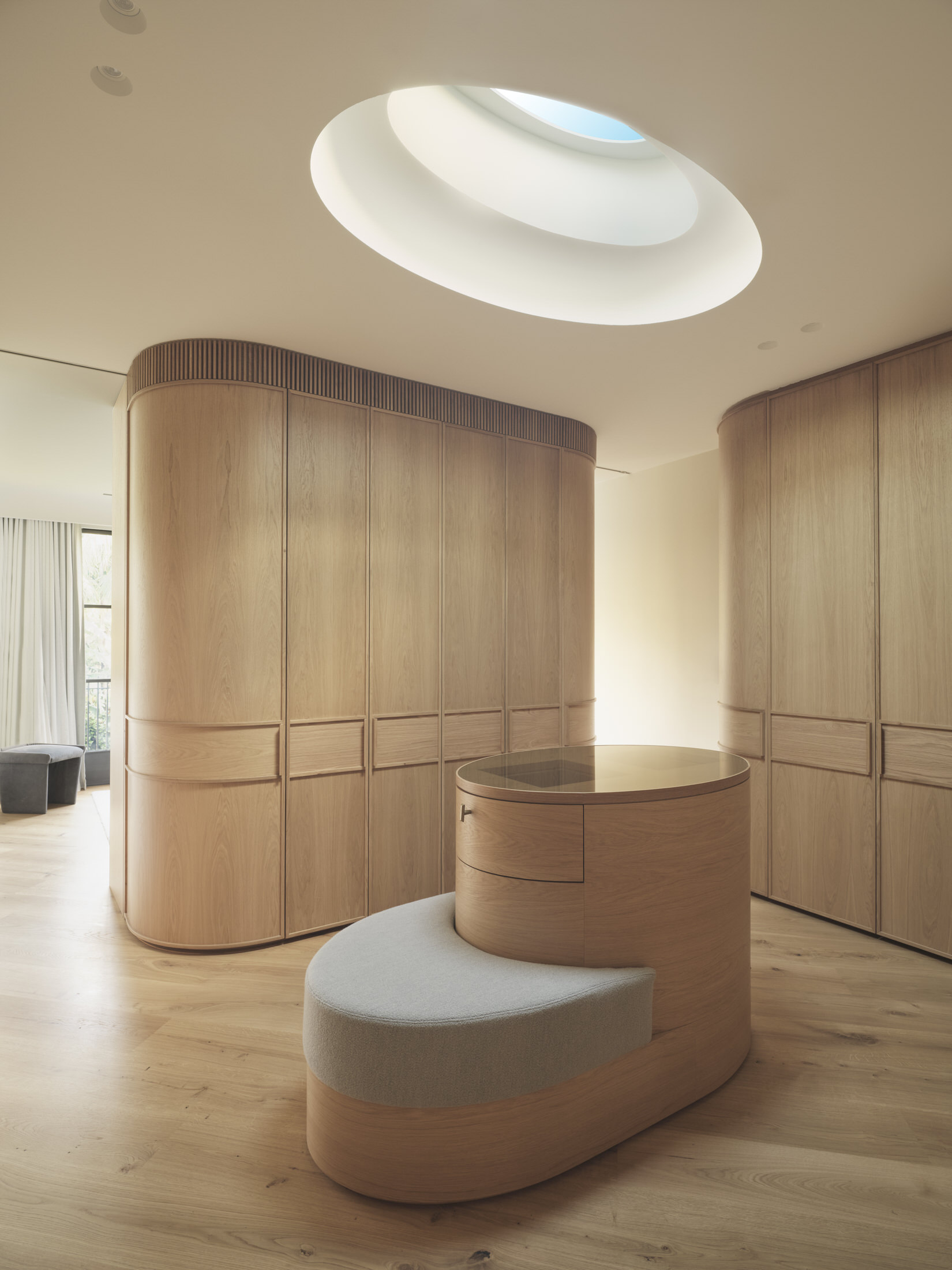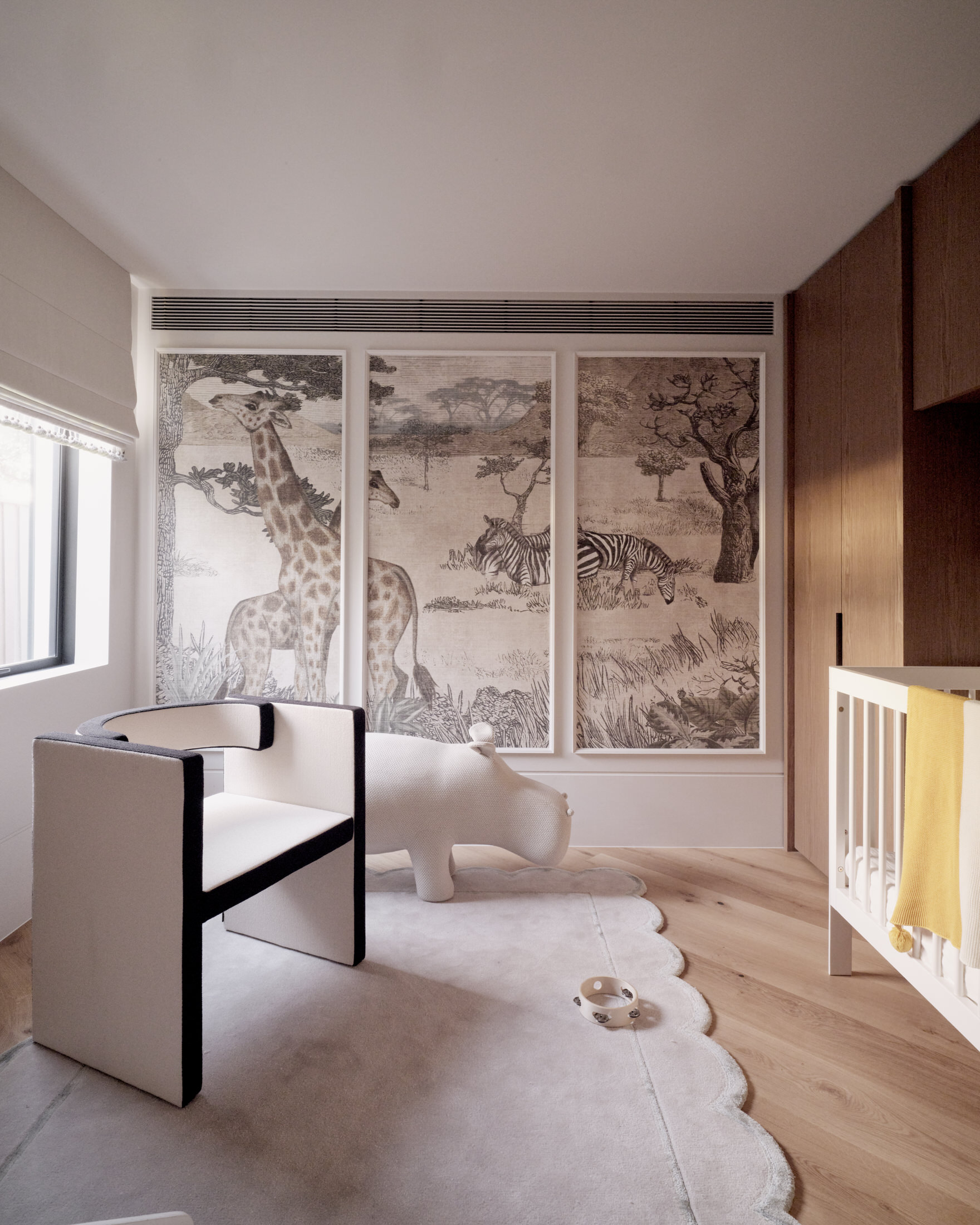 Decus undid a series of unfortunate interventions by significantly replanning the home. In doing so, they achieved spatial clarity and openness, establishing clear zones for living, entertaining and retreating.
"One of the clients hails from Sweden, so we certainly referenced Northern European both in sensibility and tone in our response," says Alexandra. An overarching, clean palette of light oak floors and pale walls is grounded with darker tones of olive, grey and walnut, bringing interest and drama. "We wanted to create a contemporary classicism, with a bit of attitude," explains Alexandra.
A light well cut into the centre is one of the project's boldest architectural moves, with a tiered skylight bringing light above a dramatic circular stair. "This entry moment is one of our client's favourite elements, and also mine personally – it frames views through the home to an established Norfolk pine tree and sets the tone for the greater experience of the space," shares Alexandra, who credits the success of the skylight to a collaboration between her team and the builders, Will and Elia Critharis.
Alexandra also lists the relationship between the kitchen and the dining room as another favourite element. "It offers a bit of theatre," she says. In a move that feels pitch perfect for a social family so into their parties, the timber-lined kitchen opens to a trio of public living zones, achieving an effortless flow. Additional bedrooms, a mudroom, laundry, gym, rumpus room and a dramatic eucalyptus-tone wine cellar are found on the lower level.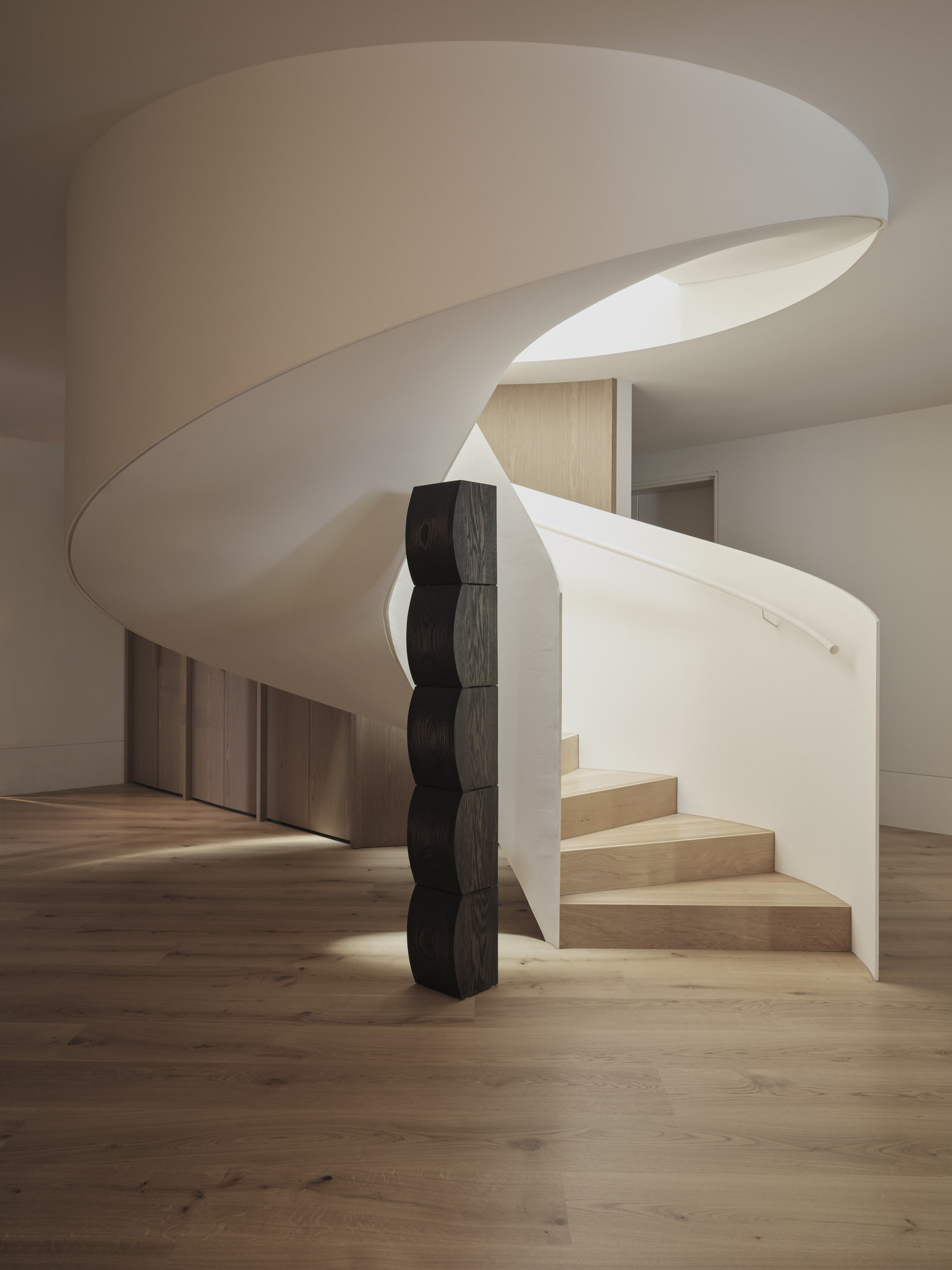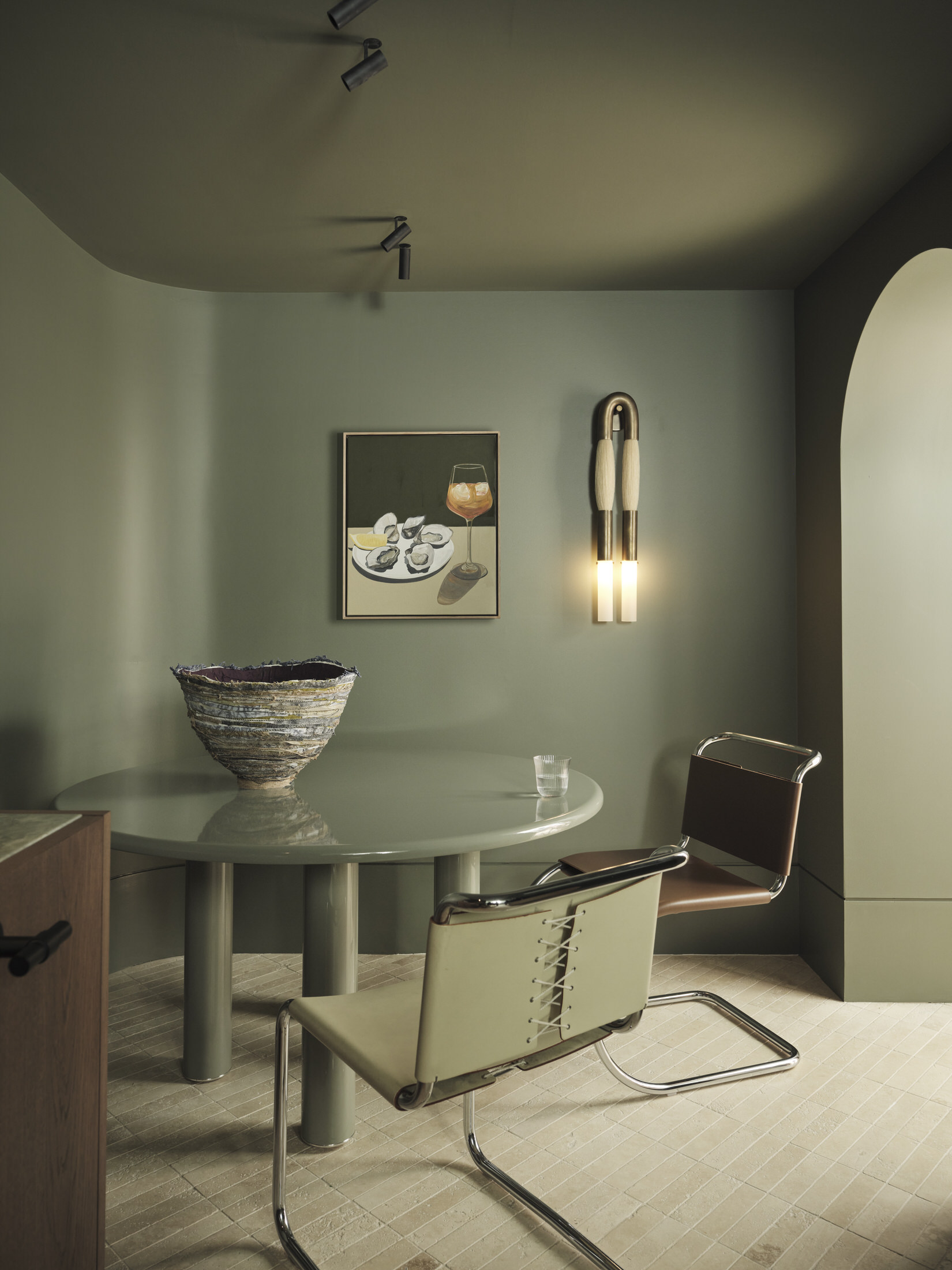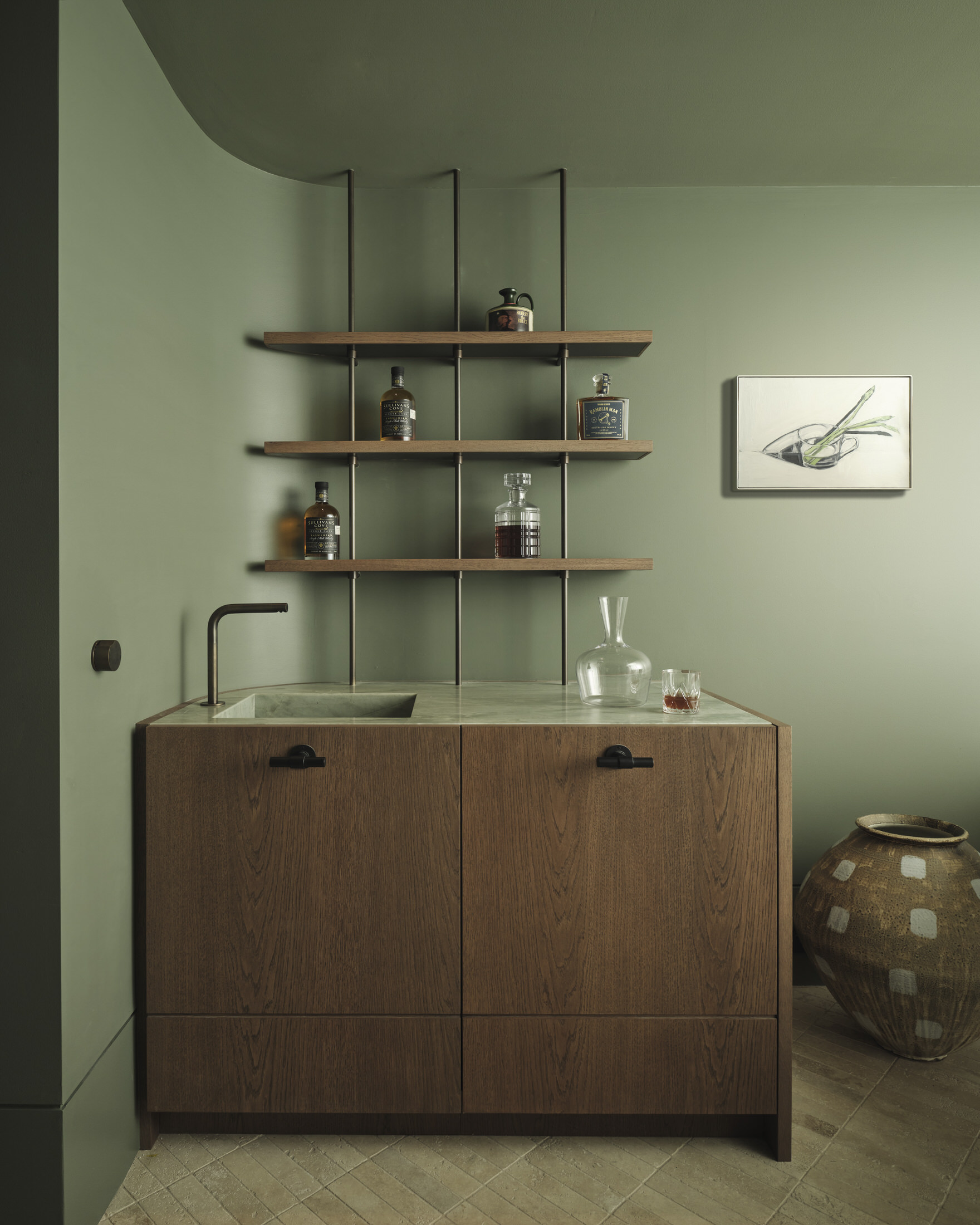 When I ask her what informed the selection of furniture, fittings and art, Alexandra pauses. "Honestly, whenever I'm asked this question, I struggle to answer, as there's often no one influence," she says. "This is largely intuitive, and as with every good collaborative process, we take the brief and intuit what the client responds to, what they love, and what feels comfortable. If we initially don't hit all the high notes with any client, we refine and refine until it feels just right." Decus went on to custom design and oversee the fabrication of most furniture items across this project. "In terms of the art, the clients are building their collection, so it was really fun to see pieces they'd selected that just serendipitously sing with the furnishings. There's a bit of alchemy in that," smiles Alexandra.
True to form, there was a lot to celebrate at the completion of the project. "The clients hosted the most epic dinner party that didn't wrap up until 4am," admits Alexandra, concluding—"I'm really proud of how I feel the house reflects the clients. We always aspire to imbue a client's personality into the spaces we design, and I feel we achieved that here."
---
[Images courtesy of Decus. Photography by Dave Wheeler.]