Creating a spa at home: how technology is evolving the bathroom
By Kate McGlone
The latest bathroom technologies and designs are enabling Australians to focus on wellness. The pandemic led us to reinvent everyday rituals, which we are now seeing in the smart technologies and designs making their way into bathrooms. From shower heads with wellness functions, to extra large freestanding baths that offer a more comfortable, relaxing experience, our bathrooms can now become our sanctuary; our very own spa at home.
So what are some of the new technologies and designs that can help Australians achieve an experience of wellness in their very own homes?
Touching on multiple senses
Spas and wellness retreats offer multi-sensory experiences and we are seeing more people looking to apply the design aesthetic and functionality of commercial spas at home. Fantini's Acquafit Multi Function Shower with Dream Light is an example. It features white RGB led lights and RGB led chromotherapy in four colours, as well as a 'feel' colour programme encompassing Dawn, Leaves, Sunset and Night, which lets you choose a colour scheme based on your mood. Many new bathroom technologies are providing customisable functions that play on more senses. In doing so, our bathrooms are now inspiring wellness by making the daily ritual of showering more pleasurable and immersive.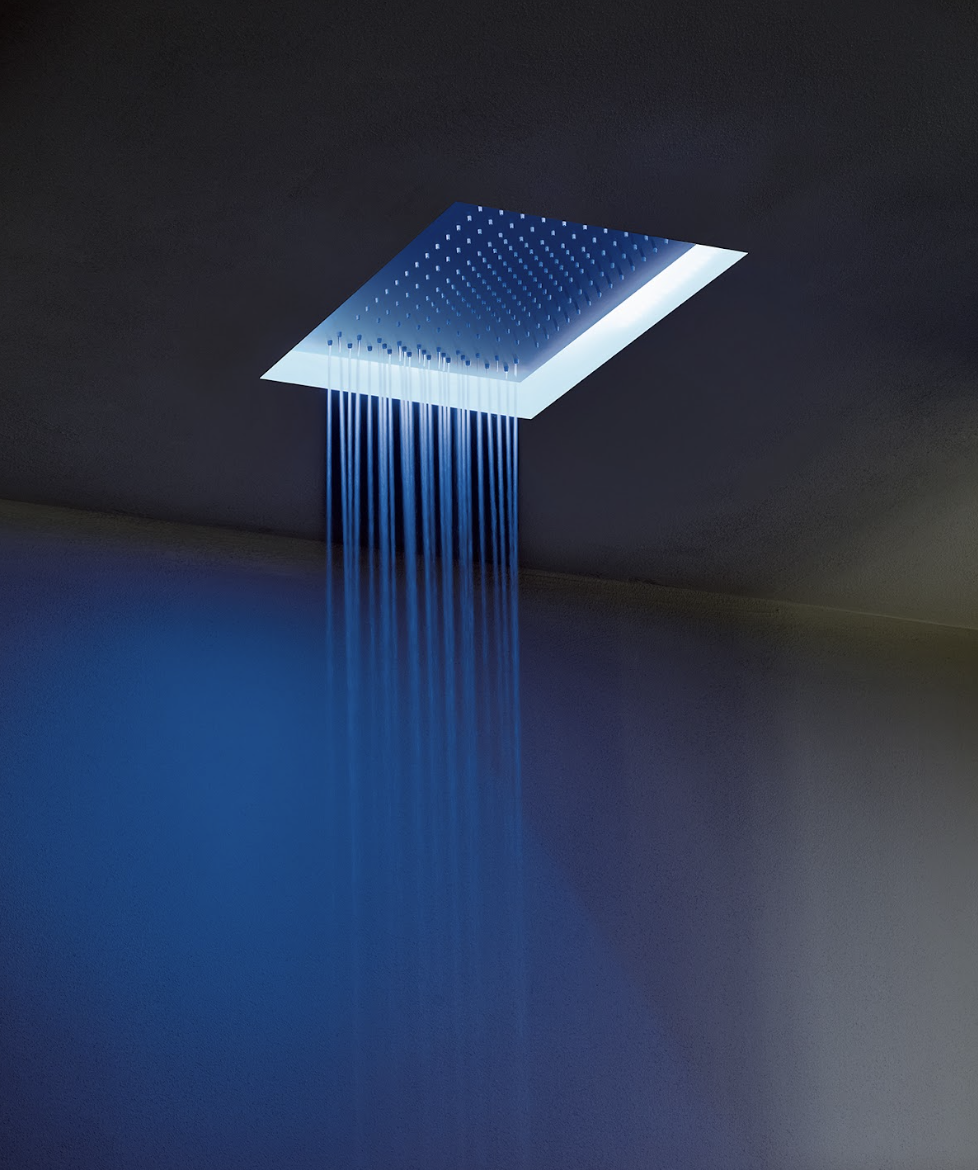 Shower heads that offer relaxation
Long gone are the days of weak shower pressure and minimal functions. Even if you have limited space, today, modern shower heads can offer a massage-like experience. Hansgrohe's Pulsify Select S Hand shower 105 3jet Relaxation EcoSmart, suitable for bathrooms of all sizes, has three different spray modes to induce a sense of calm, including a massage spray that invigorates and soothes aching muscles, and PowderRain whose whisper-quiet 'microdroplets' envelope you as you shower. Like Hansgrohe, more brands are considering how bathroom technologies can help you mentally and physically relax, making a spa-like experience more accessible.
It's important to note that what is relaxing for one individual, may be too intense for others. The new Winnings Flagship Redfern Showroom offers an immersive ShowerLab for this reason: it's important for individuals to test, feel and touch their shower heads and bathroom fixtures before adopting them. This will ensure the most individually tailored, spa-like experience. 
Personalising technologies
Australians are creating bathrooms that inspire wellness by making use of technologies that offer heightened personalisation. French industrial designer, Phillipe Starck, designed the Axor One 280 2jet Overhead Shower, a prime example of how new technologies are allowing this. This shower, for example, is available in 15 exclusive colours and surfaces, and includes a wide range of showering options for a tailored shower experience, including 'Rain' and a lighter touch 'PowderRain' function. By adding technologies that offer personalised functions and design into your bathroom, you can create a more nurturing bathroom experience as your bathroom is made to your individualised needs and desires.
Smart toilets are becoming normalised
It's not only modern shower heads, or large baths and basins that inspire wellness. Smart toilets, which have long been popular in Japan, are a bathroom technology we're seeing more Australians opt for. TOTO is a leader in this space and it combines science, technology, design and wellness to provide enhancements to our everyday life, creating more comfort in our daily habits. TOTO's Neorest NX II Smart Toilet has automated technologies that keep surfaces hygienic and maintain a place that is always inviting and comfortable to use including auto open and flush, heated, seat deodoriser and different light modes. While they not be an obvious technology when you consider wellness, smart toilets are an investment in your health and hygiene, and therefore lend themselves to a rejuvenating bathroom space.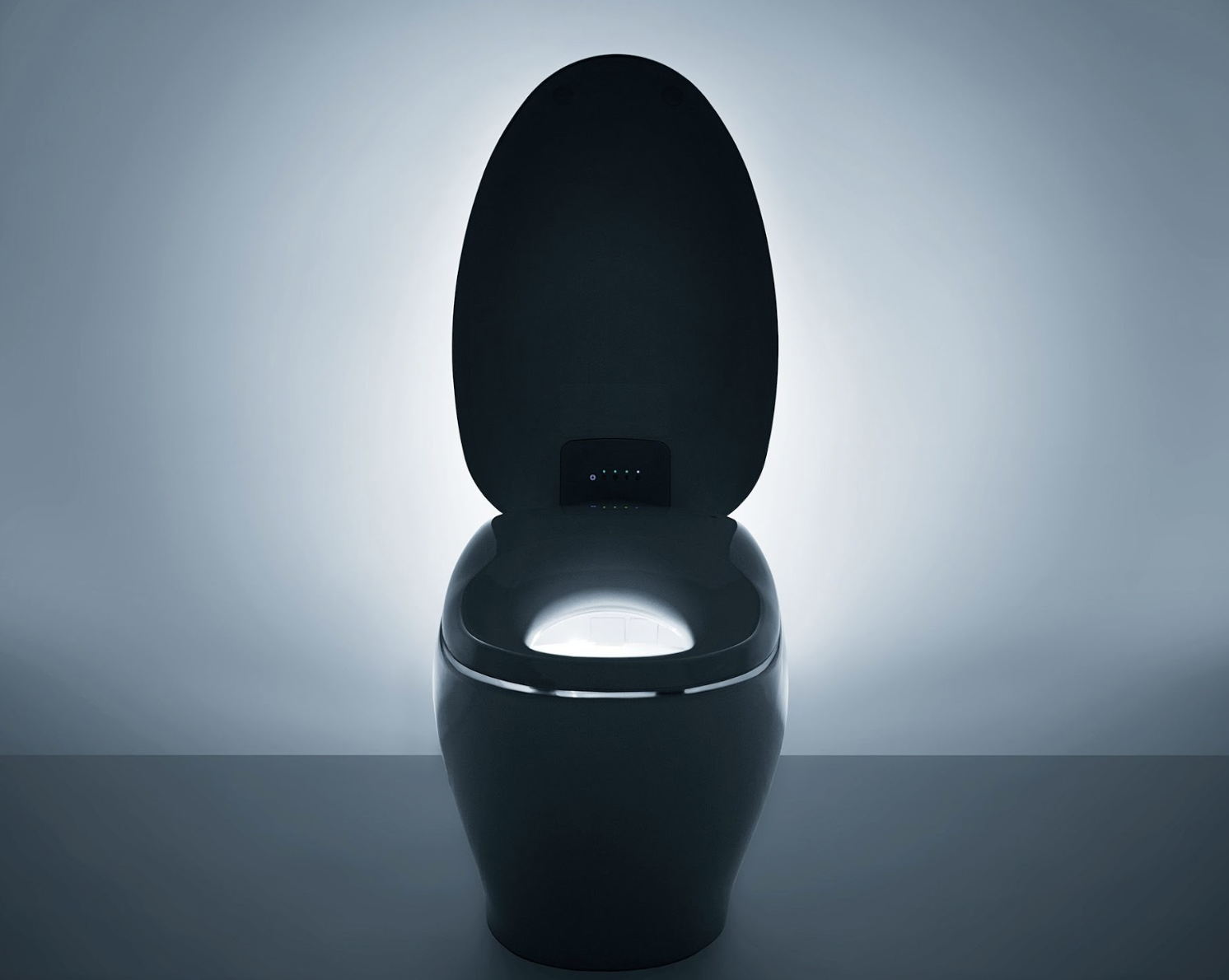 Extra large freestanding baths in nature-inspired colours
While spa baths were once an aspirational bathroom appliance, many Australians are now considering creating a grand bathroom experience without this commercial spa aesthetic. We are now seeing larger freestanding baths and basins in matte craft-like materiality in colours that reflect the earth, which prove timeless as they mimic the natural environment around us. Falper's nature-inspired colour offerings in luxuriously large sizes are creating a truly enveloping bath experience, which helps the individual reconnect with nature and take some much-needed time to step away from the hustle and bustle of the outside world.
Ultimately, our bathrooms are a space in our home that is reserved for just us and as a result, should be havens to which we can retreat when we need quiet and relaxation. Positively, thanks to modern technologies, design trends and colours, Australians can now create a spa-like environment in their own home, helping them to achieve a greater sense of wellness and rejuvenation.
For more on the featured products and many more
Kate McGlone is group design manager at Winnings and led the redesign of the new Winnings Flagship Redfern Showroom and Winning Appliances' Flagship Richmond Showroom, the latter of which was recognised as a World Retail Award Finalist and was awarded Best Store Design in Australia at Inside Retail's Retailer Awards. She is responsible for leading the design teams across all brands at Winnings, including Winning Appliances, Spence and Lyda and Rogerseller, and is an expert on all things design, home trends and product.
The ultimate bathroom renovation checklist
If part of your home improvement vision includes a bathroom reno, you are not alone. Nick Crossland, who runs seven…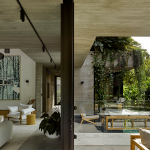 Riverfront smart home wins Australian house of the year 2022
JW Constructions has won the coveted Australian Home of the Year at the 2022 HIA-CSR Australian Housing Awards, for a…