Designer accepts challenge to fully furnish home in 4 weeks!
By Hayley Griffiths
Having lived in Texas for the past 17 years, interior designer Skye Bryant's clients were relocating home to Australia and craving a calm coastal home. They engaged Skye to transform a duplex into a space that felt elegant yet welcoming with considered style, so they could move straight in. And she only had four weeks!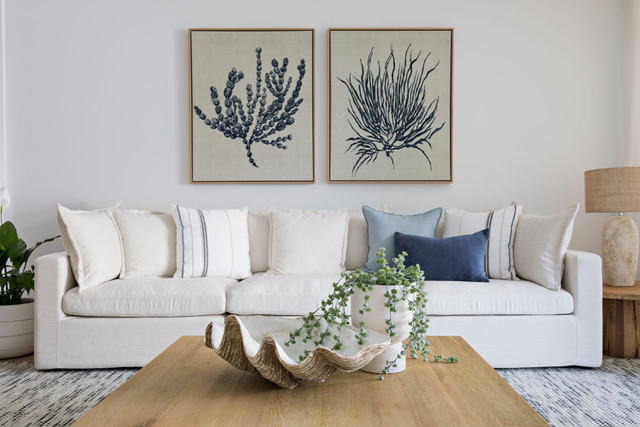 The design brief was Australian contemporary coastal, playing to Skye's signature style that has been carefully honed over the years.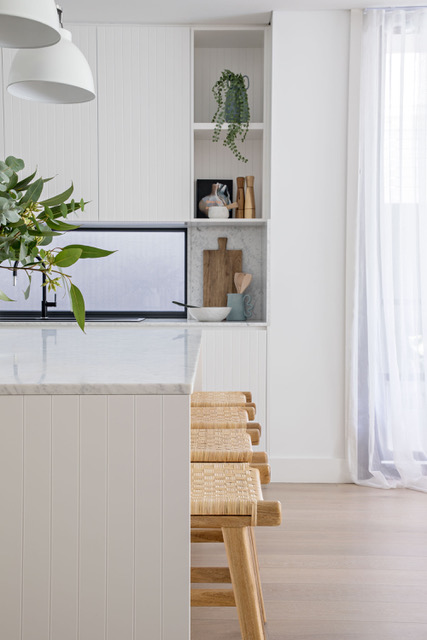 With a short project timeframe of only four weeks, Skye focused her efforts on product selections available on a quick turnaround and that met the intended style direction. Natural materials like oak and rattan were used throughout, while textured rugs anchored each room and complemented the hues of the artworks and cushions.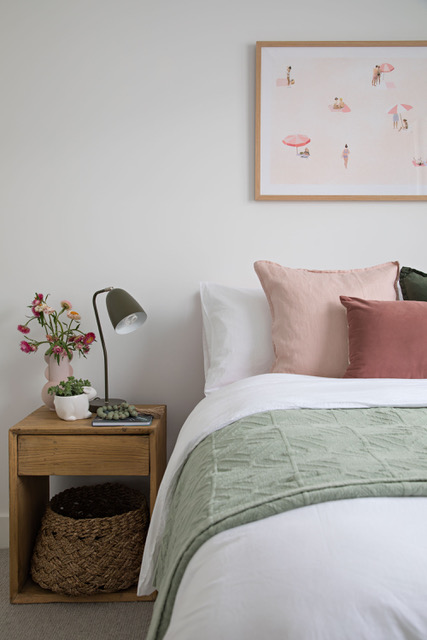 A soothing colour palette of soft blues, dusty pinks and earthy greens were offset against a neutral white backdrop. Pops of greenery displayed in large vases and pots bring freshness to the space and enhance the natural surrounds. To make the bedrooms equally inviting, Skye used layered linens and throws to bring much needed texture and interest to the space.
While choosing a favourite room is like having a favourite child, Skye couldn't go past the cosy lounge area. "It has a seamless flow from inside to the outdoors and the beautiful oversized sofas make the family feel like they haven't moved too far from their American home. Yet the space is still infused with the classic Australian coastal vibe they were looking for.
"The office is a stunning example of minimalism done well. The oversized monochrome artwork is the hero statement, pairing perfectly with the sleek timber desk and oversized sofa chair."
The transformation has made the move back to Australia all the more inviting for this family, with a coastal abode to enjoy while they search for their forever home to put roots down. The ocean is calling…
Styling: Skye Bryant | Photography: Amani Lindsell | Words: Hayley Griffiths
Deborah Hutton's new homewares embody coastal living at its best
Deborah Hutton just launched a new autumn/winter collection, and it is everything we love about coastal living. The range introduces a…
How to do a stylish coastal kitchen makeover for just $500!
When British ex-pat Keeley Menz purchased her home an hour south of Perth last year, she loved everything about it…