Drama at the Gate: Terminal 2G, Charles De Gaulle Airport by Dorothée Meilichzon.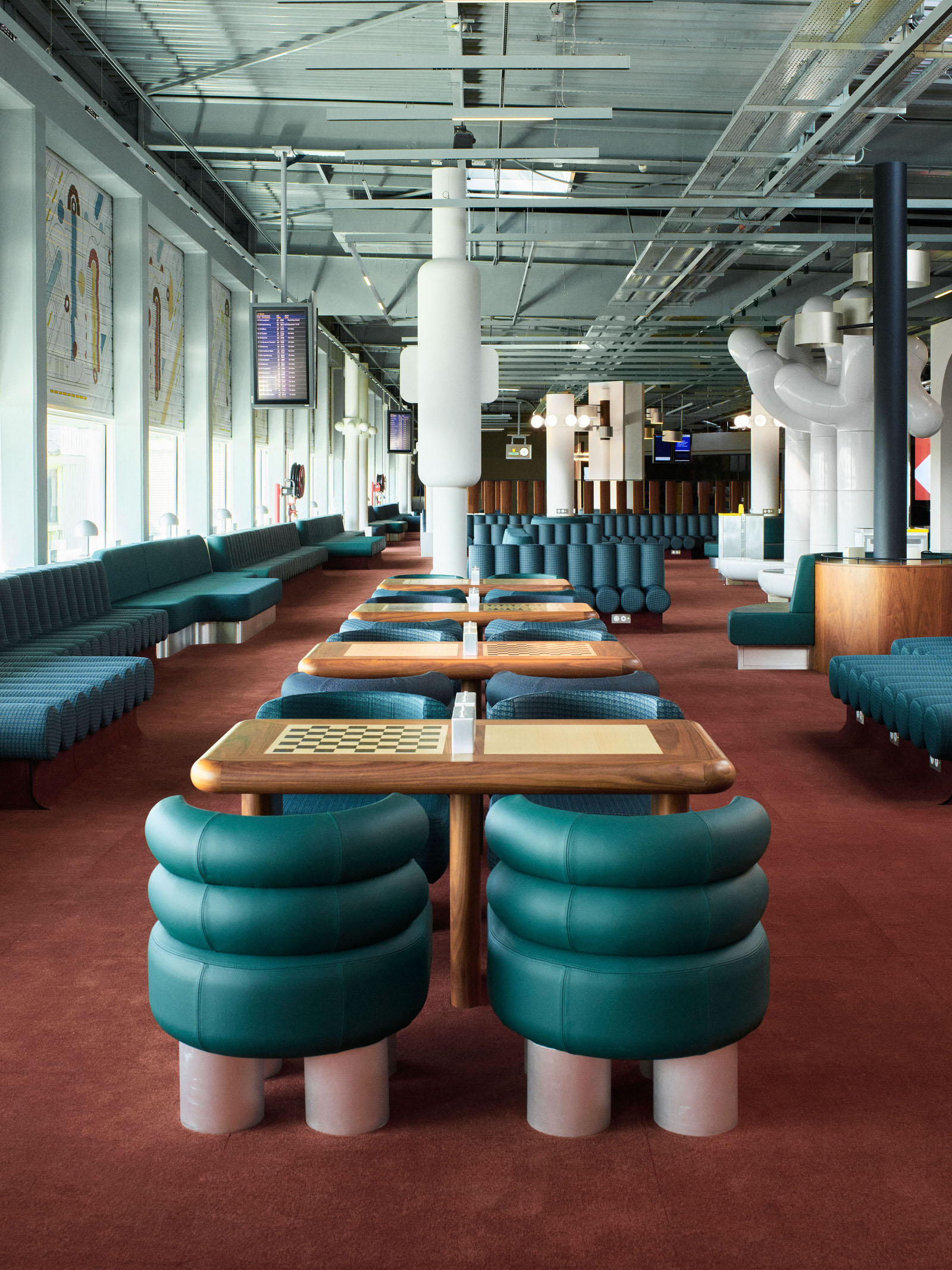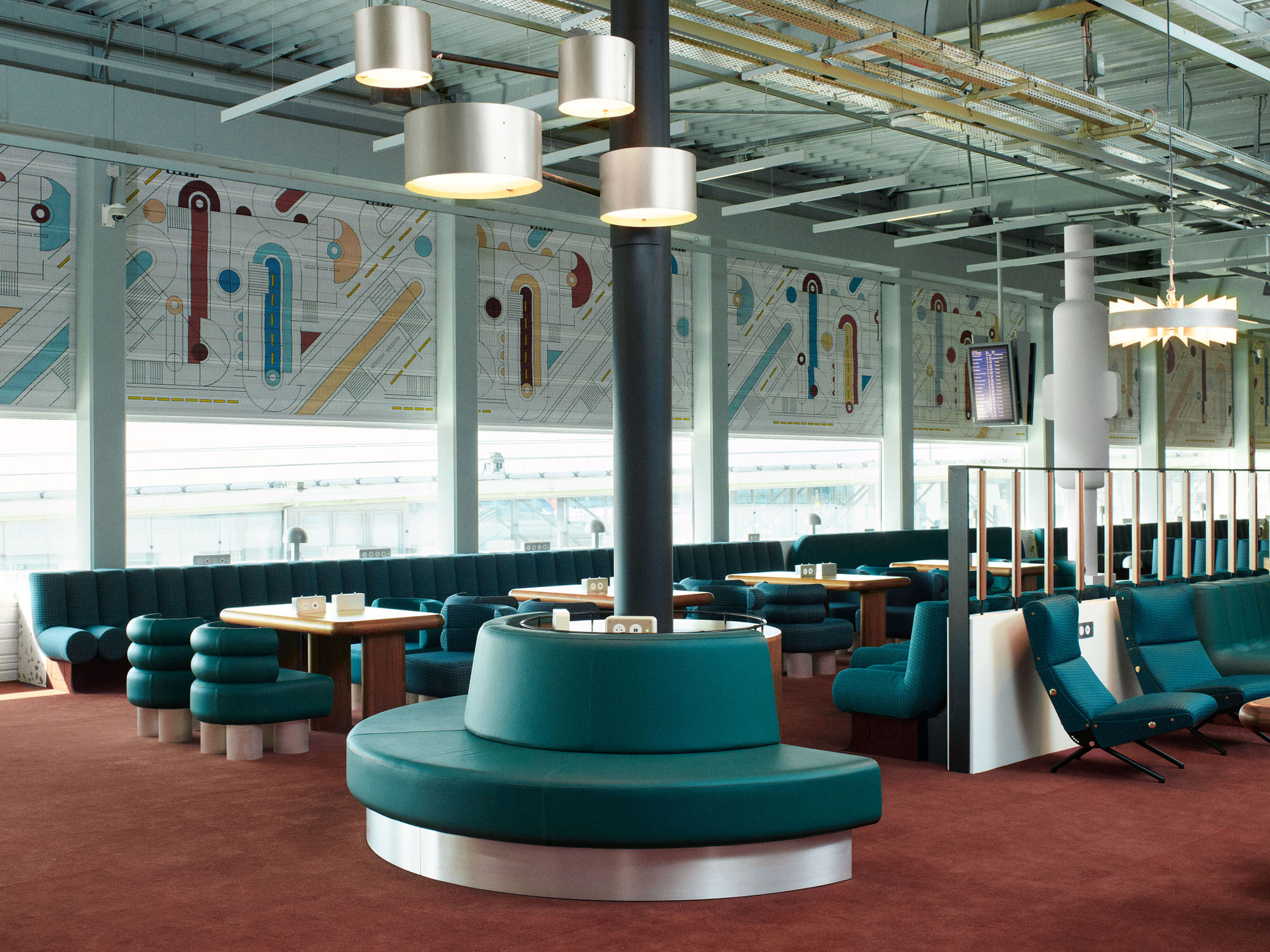 Charles De Gaulle Airport has received a dramatic overhaul by the je ne sais quoi queen of hospitality herself—Dorothée Meilichzon, founder of Chzon studio. No, not the lounge, but an actual boarding hall at Terminal 2G, and like almost everything she touches, it reads like a love letter to Paris. Or rather, in this case, as a mantra she wanted to pass on to the departing passengers—Paris loves you.
"The initial idea was simple, but oh so exciting: 1,300sqm of experiences to invent, furniture to design, boredom to deceive, conviviality to create, intimacy to preserve. In a few words, dramatize the boarding lounge while keeping the passenger informed", elaborates Meilichzon.
Chzon studio looked to celebrate the tradition of Decorative Arts with playful, original and totally unconventional furniture. Inspired by the 60s and 70s, the new space is filled with scenes of Parisian life in a celebration of French know-how and craftsmanship.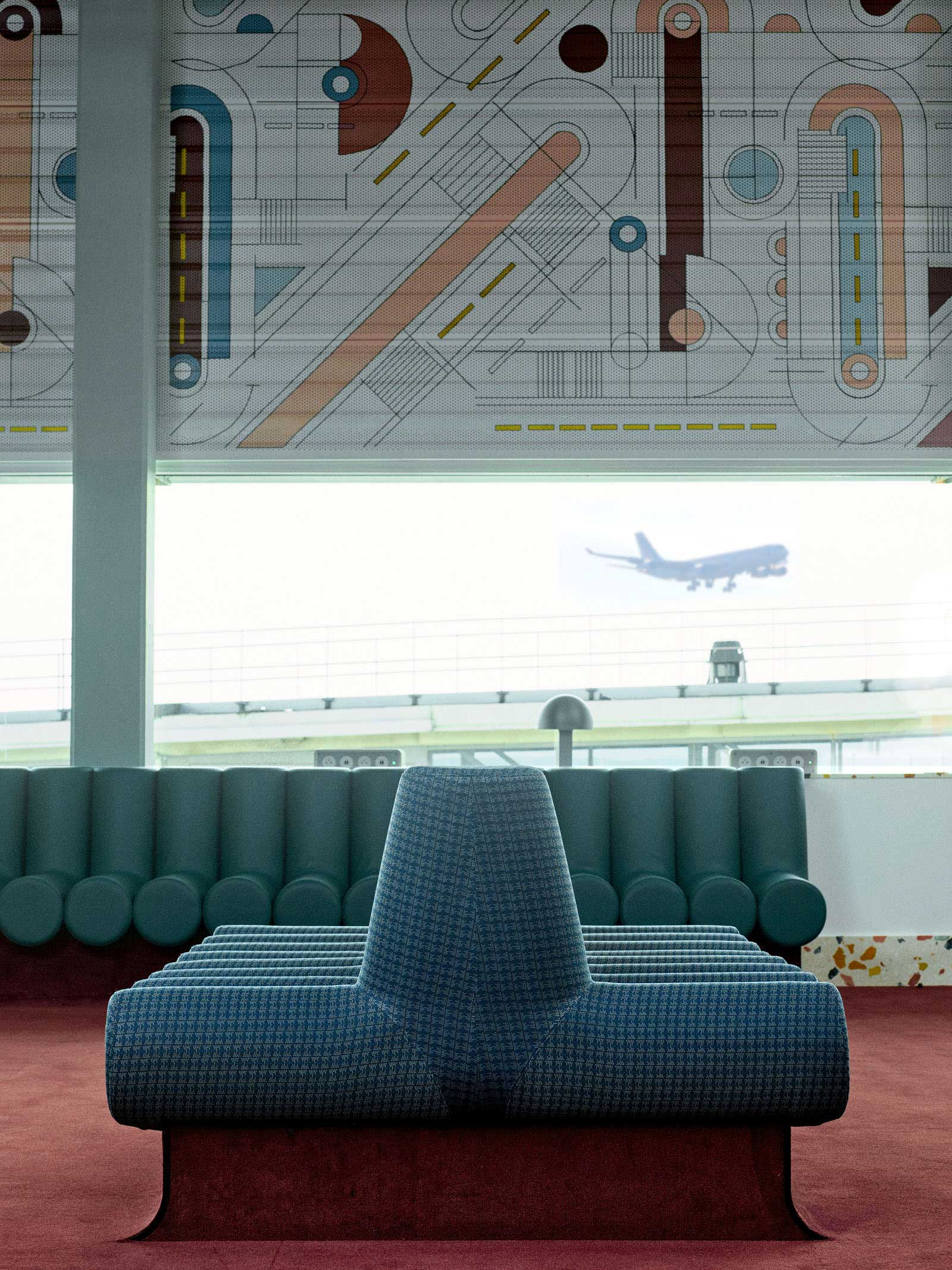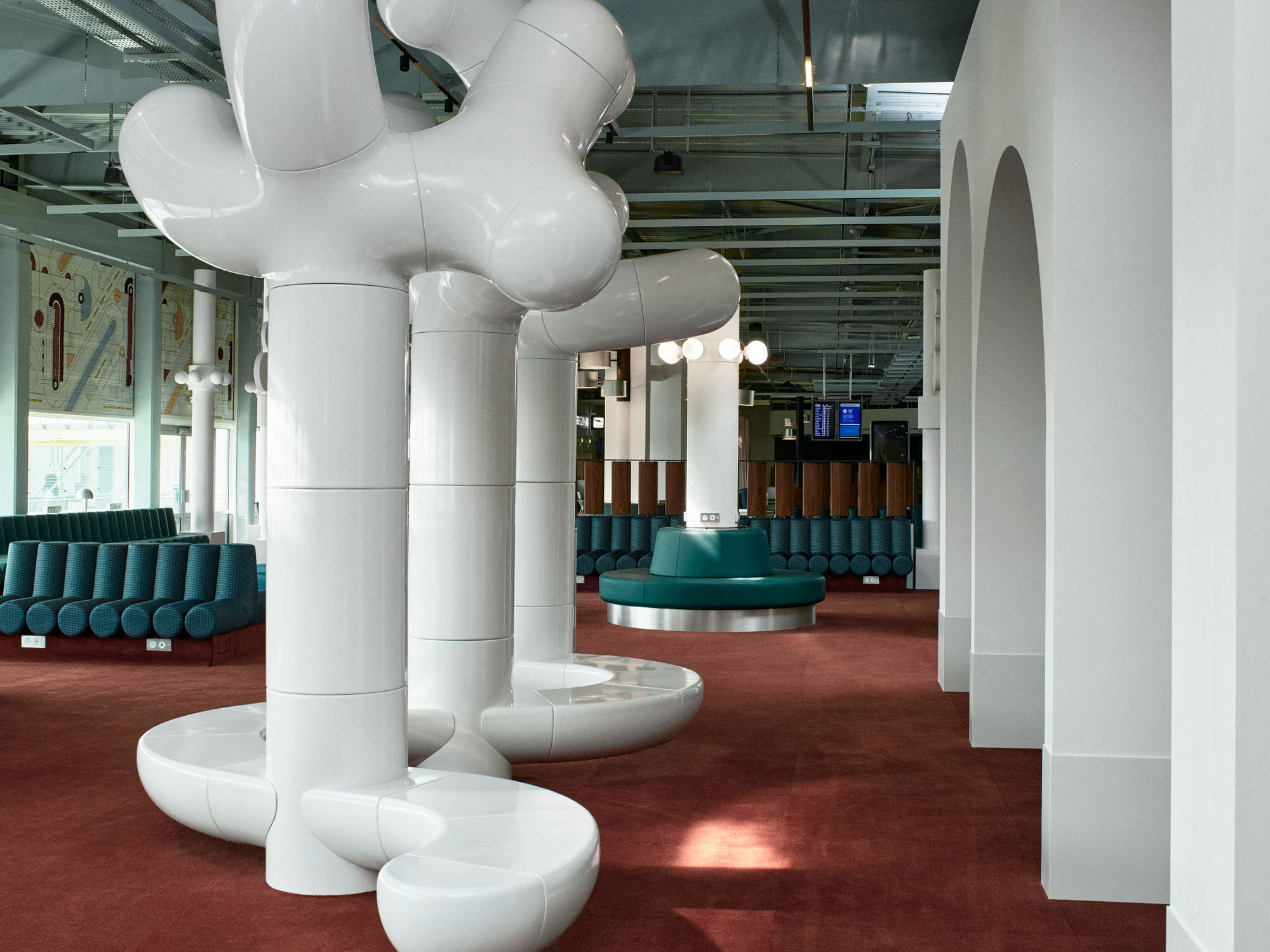 Nods to Parisian monuments and icons are seen throughout the interior, from a working fountain that mimics the same one in the Luxembourg Garden and its famous chairs, the arches of Paris and street sculptures by the Les Simmonets. The piece de resistance though would have to be a huge fresco, inspired by the French artist Sonia Delaunay, offering a view of the sky from take-off to landing. "It literally runs the length of the boarding hall and evokes an airport runway and its components seen from the air," says Meilichzon. "You can easily recognise the ground markings that are useful for the smooth movement of planes."
Almost all the furniture was designed by the Chzon studio, including most of the seats, mushroom-shaped lamps typical of the 1920s, trellises and chess tables—reminiscent of walks in the park. Antique furniture purchased at the St Ouen flea market (where else?) was installed throughout the space, including giant Enac wall lights, aluminium sunshades, and turbine suspensions, while the reclined armchairs echoing plane seats were designed by Osvaldo Borsani—I'm not sure if it gets any more authentic than that.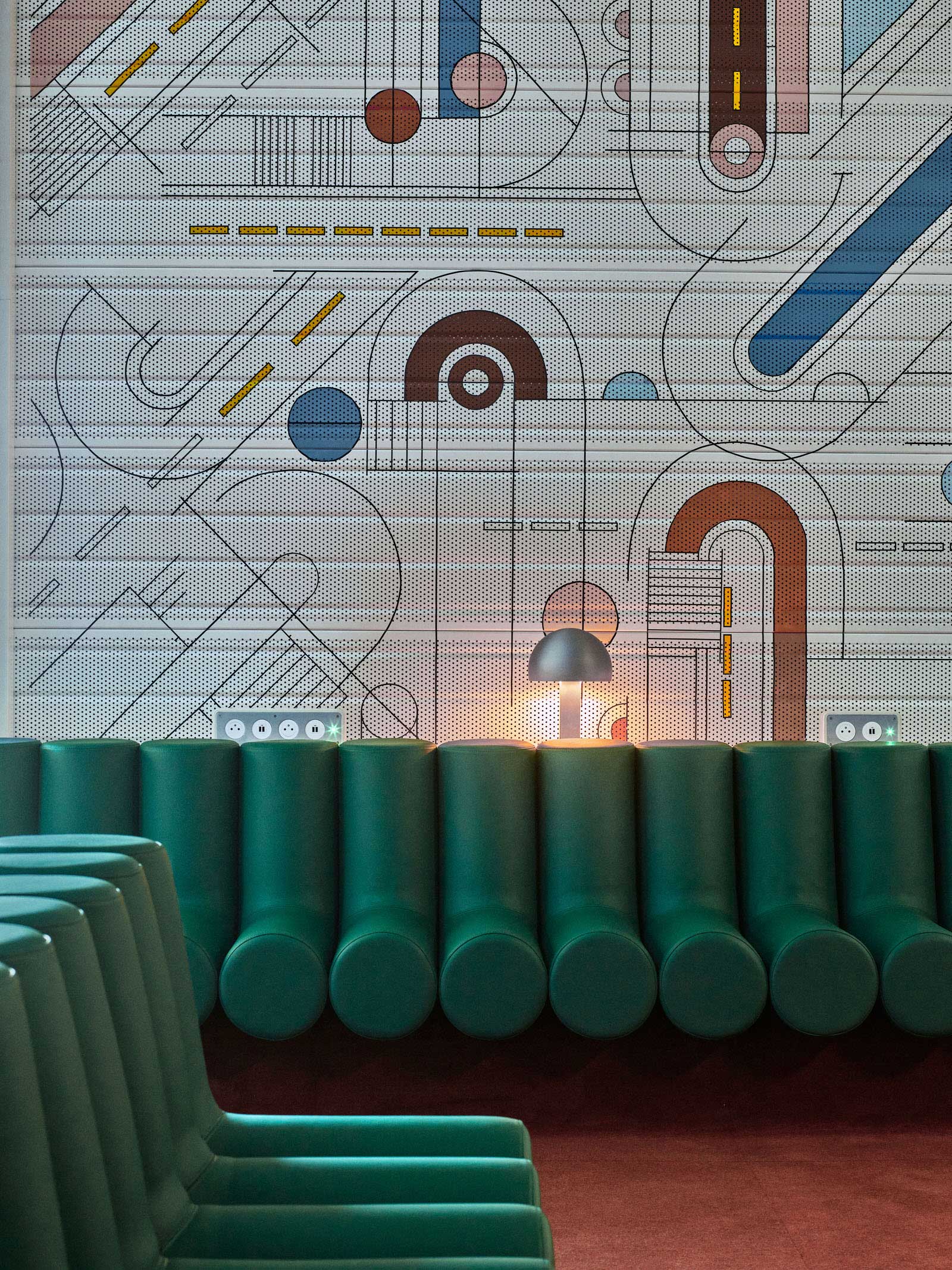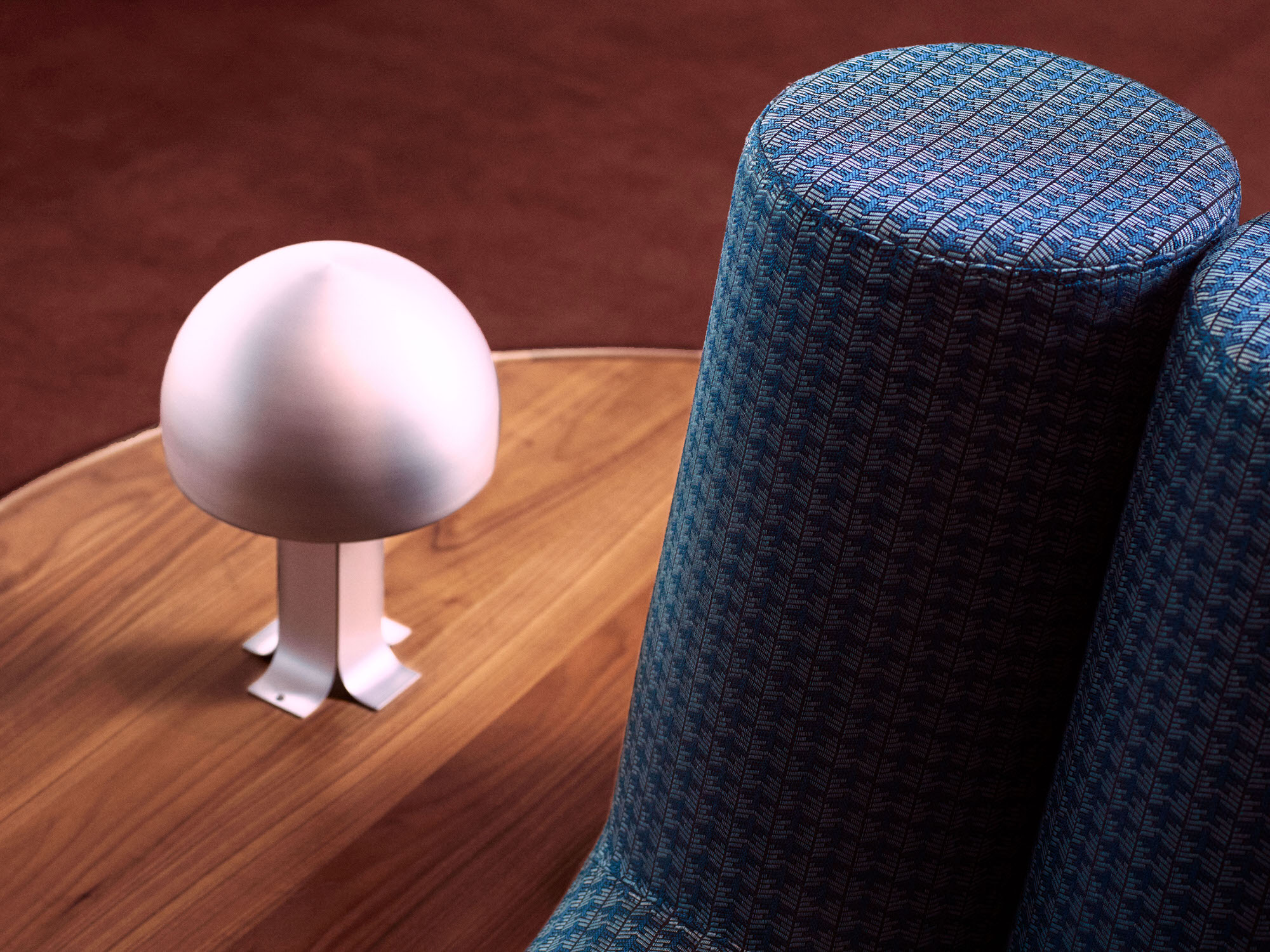 Tubular seating in houndstooth jacquard was articulated around the interior with Meilichzon looking to create cocoon-like spaces for passengers to curl up and be comfortable. Intimacy was created with partitions and through a multitude of small spaces broken up by claustra walls, arches and totems.
It's a new standard for air (waiting) travel and as Meilichzon says, considering it is—"a waiting space, where people stay, sometimes for a long time, where nothing is for sale, but everything to imagine"—then why not create something special?
---
[Images courtesy of Studio CHZON.]