Dress Your Tech: Snowy Evening Forest
A free desktop wallpaper brought to you by my incredibly talented friend, Jess Blazejewski.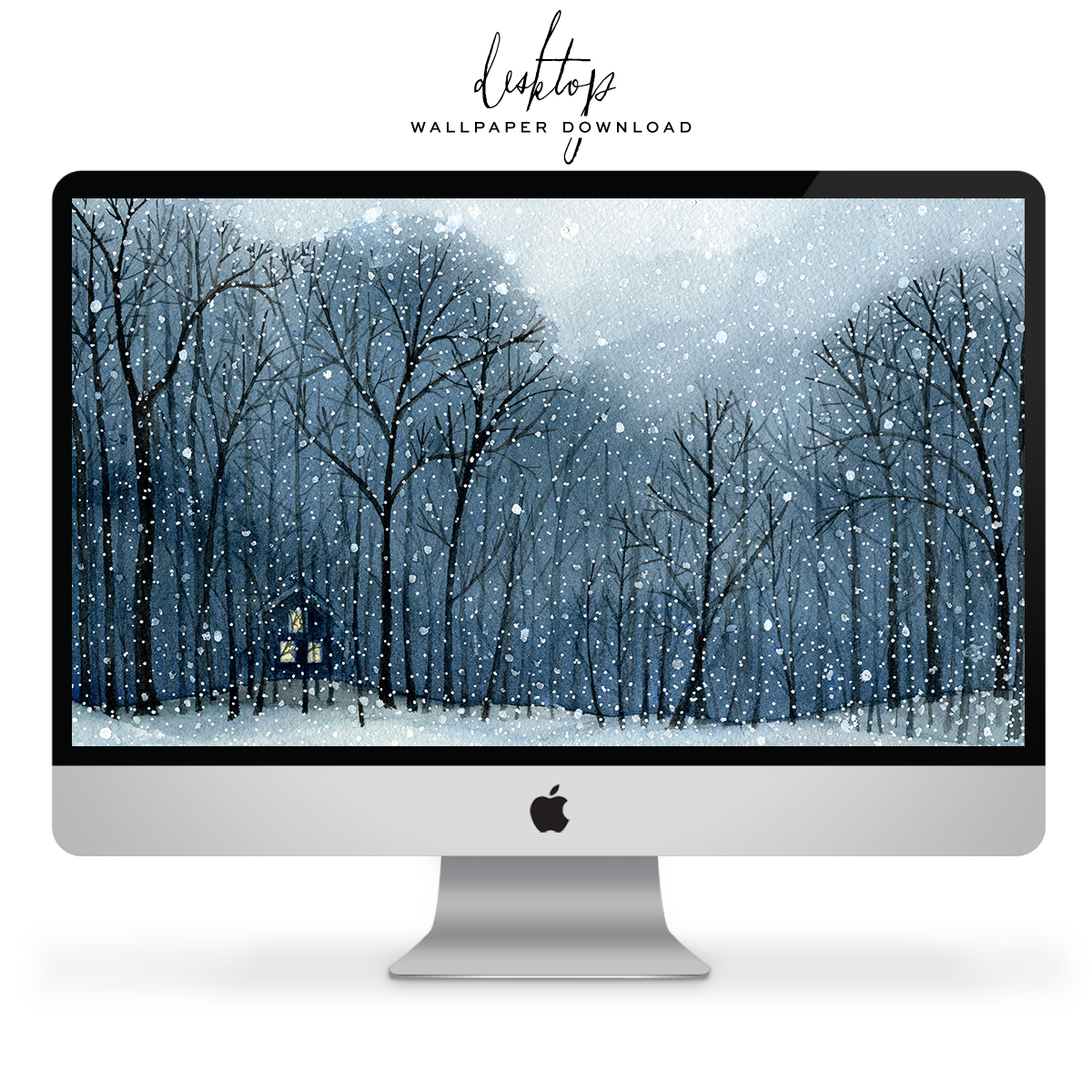 Hi Friends! It's Jess from Jess Blazejewski Fine Art, with a new free backdrop for your tech. For February, I wanted to explore the theme of cozy. What came to mind was a tiny warm cottage, tucked away in the forest, glowing with candlelight while the snow falls softly all around. I had so much fun painting this scene in watercolors, especially layering in all the snowflakes- I hope you enjoy having it on your computer or phone! Simply select the wallpaper in the size you need below, and click the link to download.
SNOWY EVENING FOREST:

Download wallpaper from months past right here  | Copy, Design & Artwork: Jess Blazejewski