Familiar & Futuristic: The Glass Cabin by Mjölk Architekti.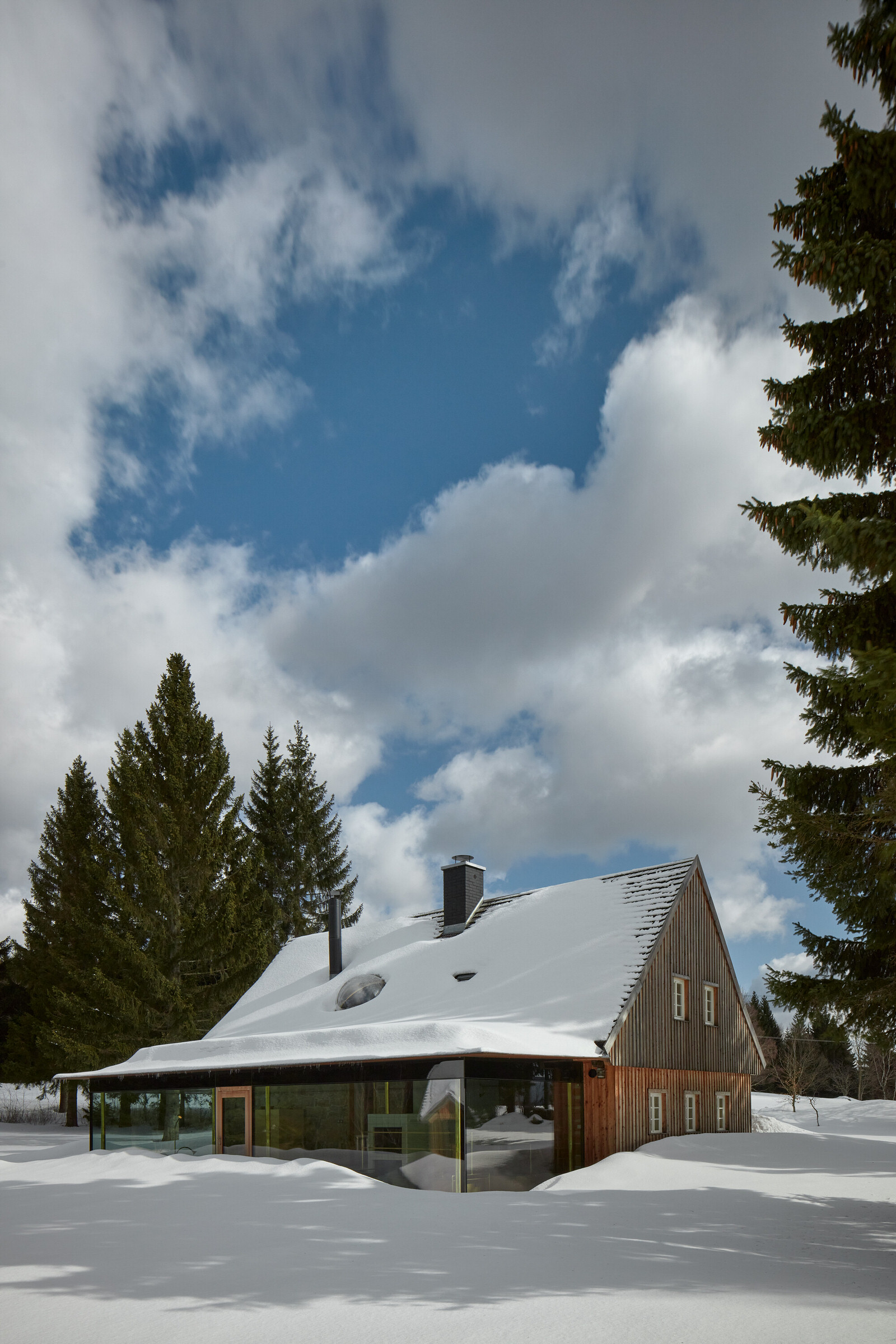 Mjölk architekti has reconstructed a 130-year-old cottage in the Czech Republic's Jizera Mountains. The architecture firm added a glass mass to the rear of the building, extending the living space of the lower floor. The contrast and harmony between the classical interior and the new extension signal the building's next act.
The house was refurbished with the future in mind, but Mjölk couldn't quite bear to let go of all the wild and unwieldy aspects of the past either. "It was essential that we didn't strip the cabin of its intangible soul, the fragrance of the timber and the stark chill of the granite blocks," state the architects. "We kept what we could. What remained, we've complemented with a new quality that doesn't seek to compete with the past."
Across two levels, the home oscillates between familiar and futuristic, the unusual layout captivating with a multitude of vibes. The oven and the stove in the sitting room became the heart of the cabin's layout. It's a spectacle. Built-in place of the original shed, a lightweight transparent structure filled with glass panes defines a slightly sunken spacious living room that combines a modern kitchen and plenty of free space. A glossy brass-clad ceiling reflects each shift in the outdoor ambiance.
In the entrance corridor, steel stairs sit in subtle dialogue with old beams and an original preserved thatched roof, all illuminated by a round skylight—offering a glimpse of what the house looked like before. Where the planks of the original floor could not be salvaged, there is now a glass floor. The glazed elements replacing the decayed wood link the interior space into a surprising ensemble, providing unexpected views through the house.
Upstairs is dedicated to private space. A glass-walled master bedroom has a view directly into the orbed skylight. In the children's bedroom, there is also a playroom, for flexibility depending on the weather. For the other two bedrooms, the architects reimagined classic rooms of a mountain cabin.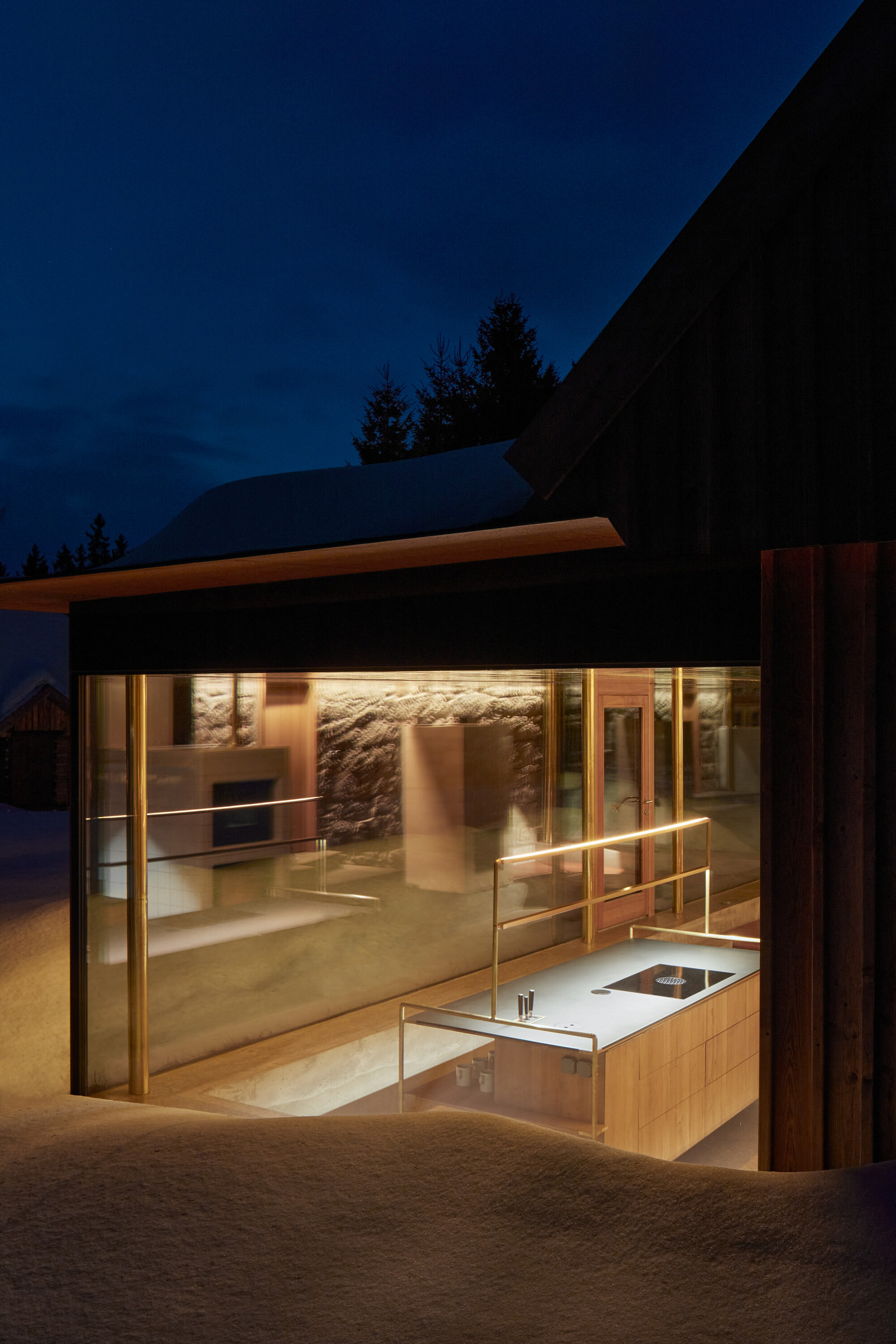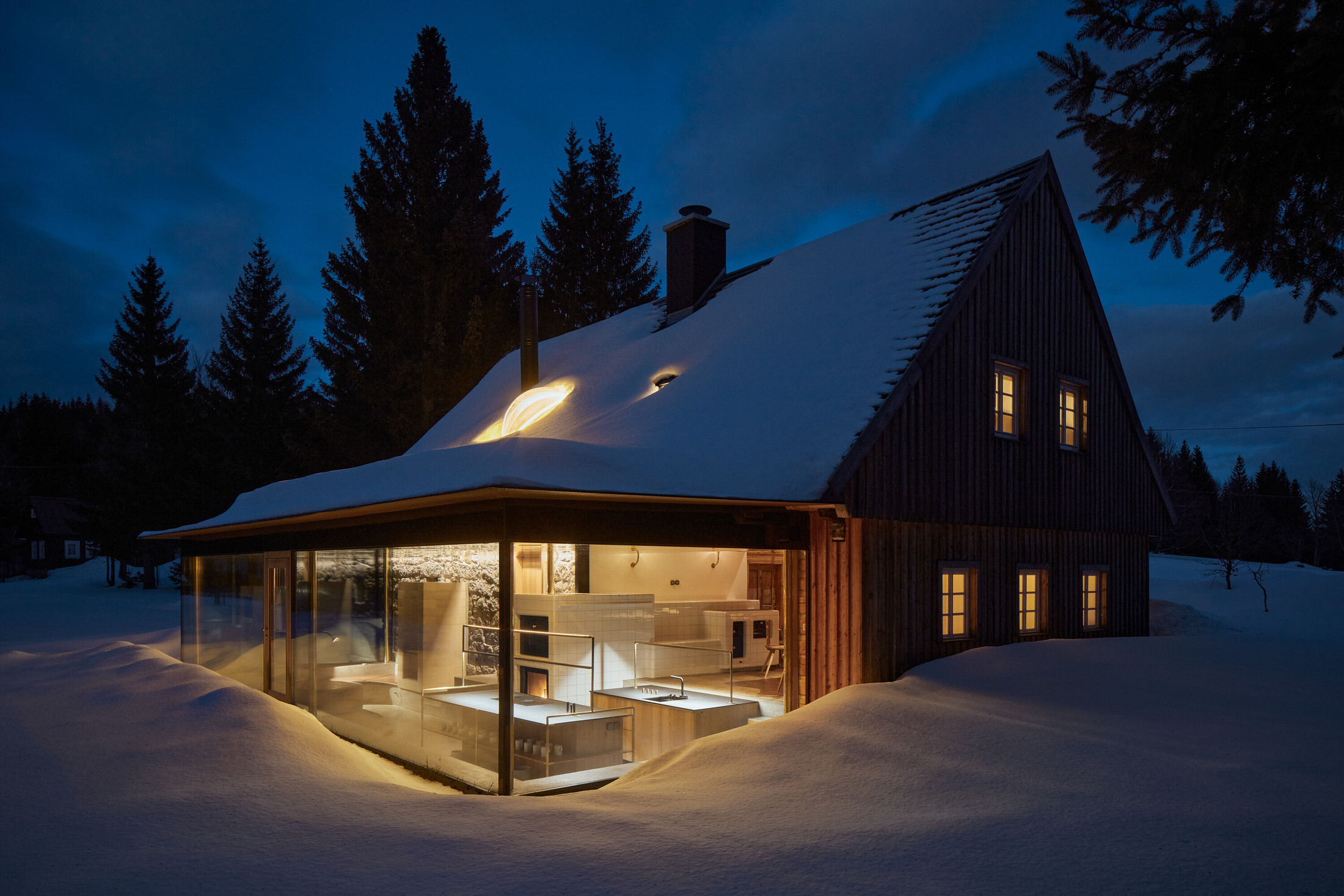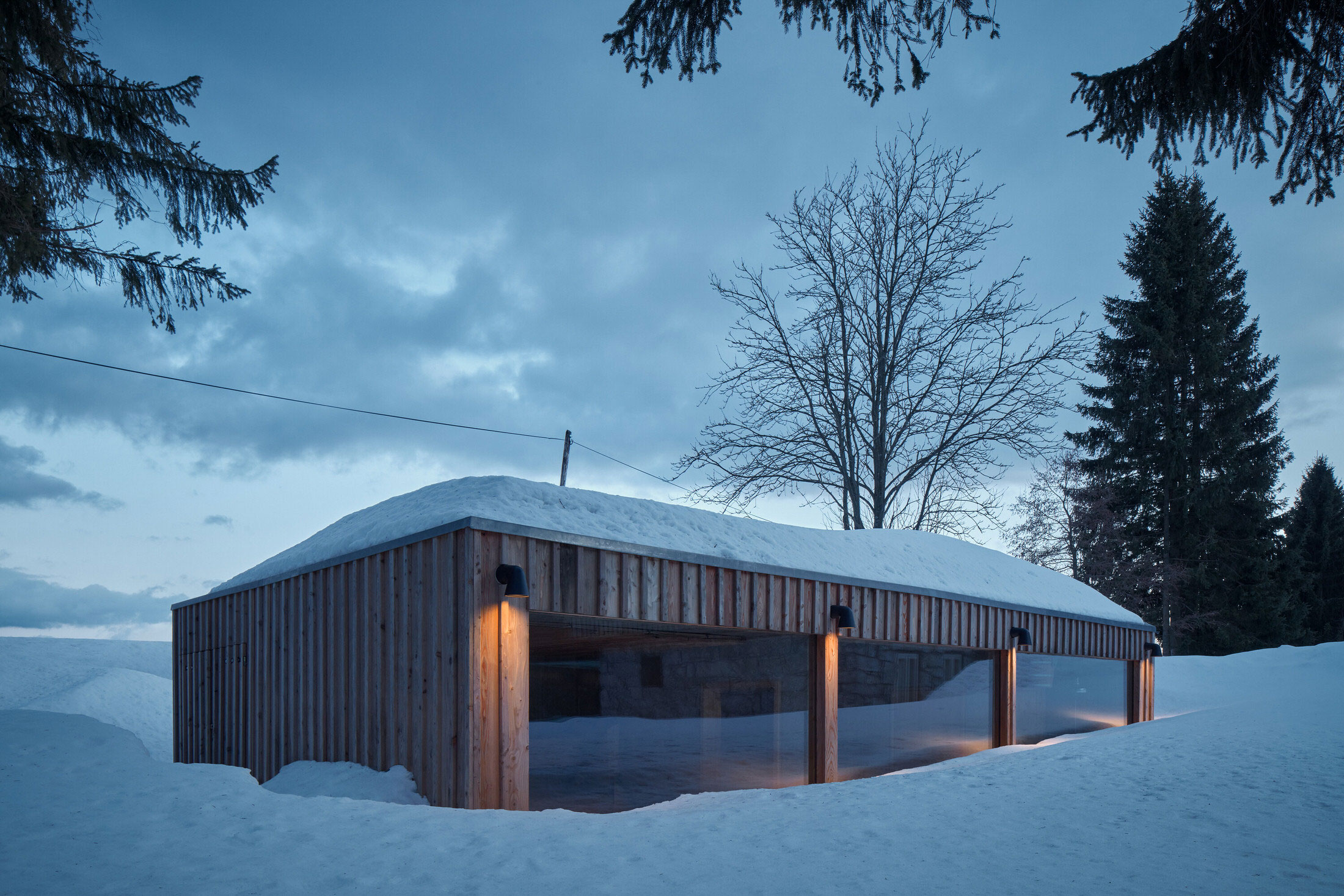 The interior is furnished in a naturalistic way that reflects the Mjölk architekti's overall approach. Most of the new equipment consists of original furniture and accessories that they designed themselves and complemented with old furniture lovingly selected by the clients themselves.
Not far from the cabin lies perhaps the best feature of all—an almost invisible sauna constructed out of an inconspicuous concrete form set in the ground with a view over the clearing behind the house.
---
[Images courtesy of Mjölk architekti. Photography by BoysPlayNice.]