Febrero Studio's Quaint Workspace in Madrid.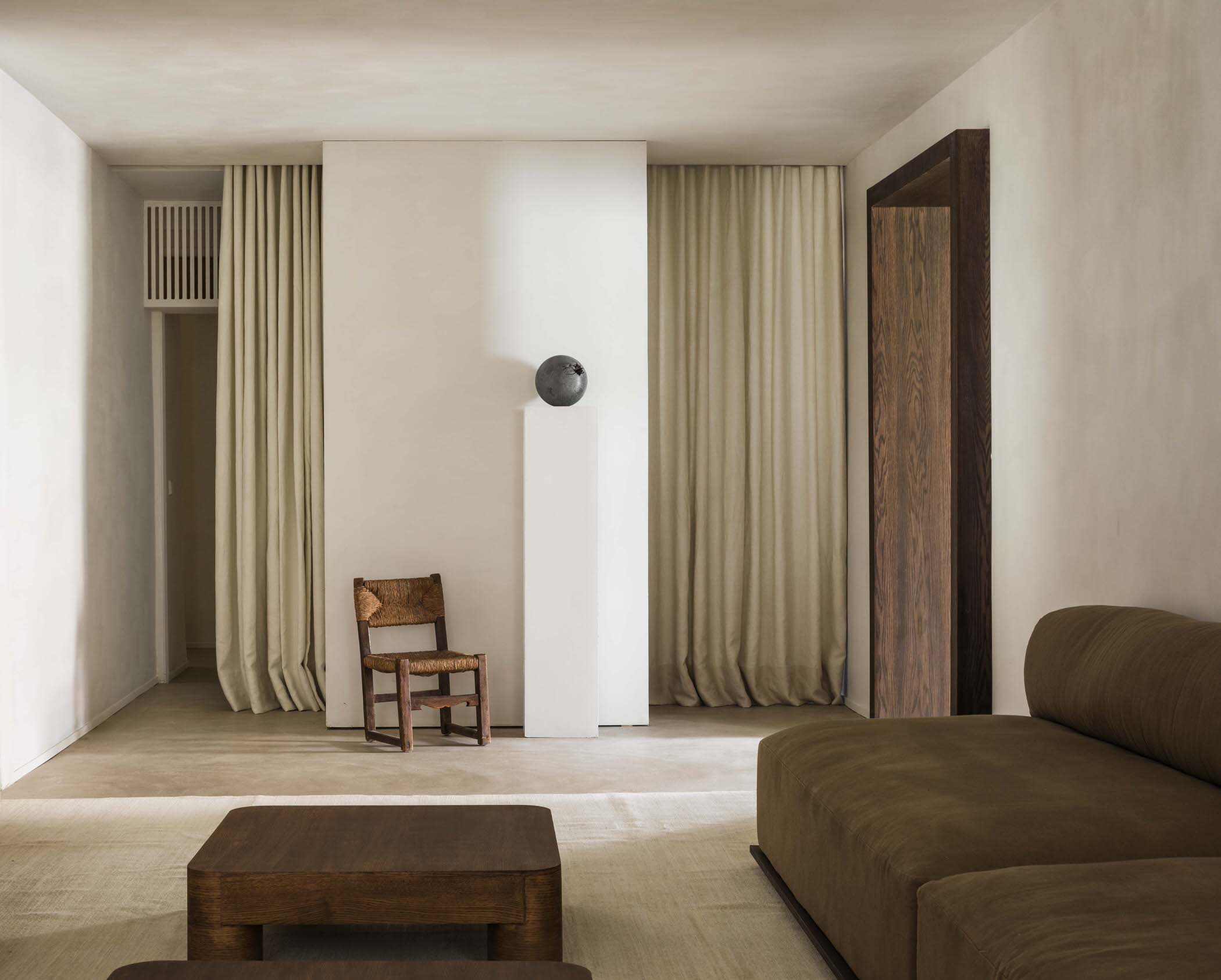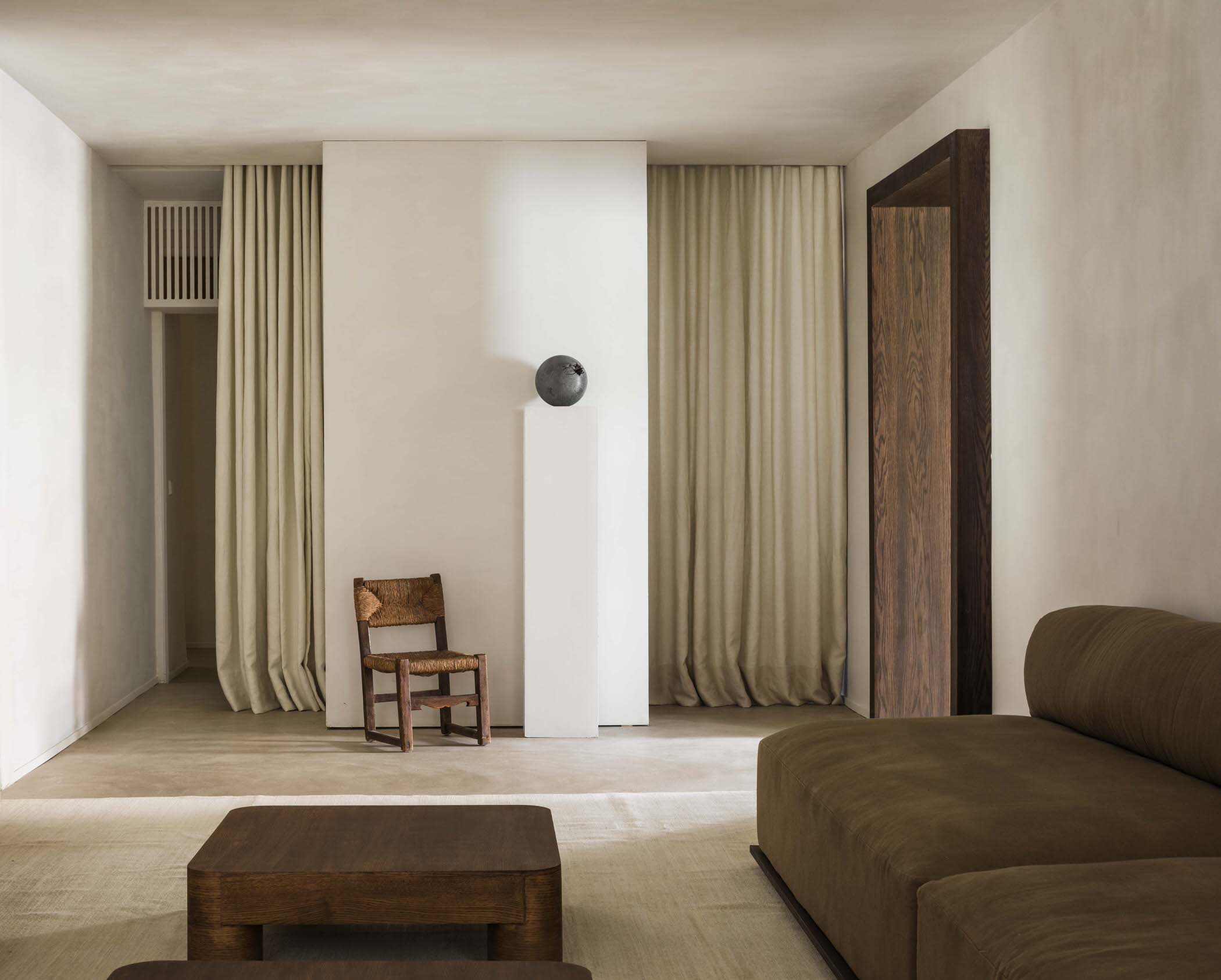 The architects at Febrero Studio don't have to look far for inspiration. Their new 200-square-metre studio in Madrid's Justicia barrio offers plenty—both inside and out. Located amidst quaint patisseries and scintillating restaurants and grand edifices many times older than the people that inhabit them, the space—located in a historic building—winks to the area's unmistakable Parisian vibe (many say Justicia is less Madrid, more Paris, thanks to its dazzling art nouveau architecture).
For principals Mercedes González Ballesteros and Jesús Díaz Osuna, it was important that the reception and meeting areas be physically demarcated from the design zone. So was born the idea of two realms: the former more refined with a sculptural flair, and the latter more laid-back, with tactile flourishes and lots of room for material experiments. The service area, comprising the kitchen, toilets, office and storage room, was sequestered to a separate wing at the back.
Maybe it's the way the sun spills in through multiple windows, or how vintage seating—including an old bench and small chair from France, and Model 84 chairs by J. L. Møller in the meeting rooms—affords a cosy, lived-in feel. Or even how every other piece of furniture is customised (in the studio's signature designs), thoughtfully made for that spot or corner alone. Whatever it is, there's no denying that the office is as homey as it is functional—the sort of place where you could find inspiration one minute and disappear for a catnap the next.
The personal touches aren't limited to the furniture alone. The photography on display is from the Crudo series by Sanro Sanz, while the two other framed pieces are a labour of love by Jesús himself. The wooden ball, meanwhile, was custom-made by a carpenter in Germany.
The studio is a soothing sanctum where inspiration always finds a way. But if they could go back in time, "we'd probably create a system to cover the air conditioning system and integrate it in the whole design concept," chuckle Mercedes and Jesús, adding that while they're at it, they'd also split the lighting circuits to create dynamic ambience.
"Nonetheless, in this case, we were our own clients so it was very clear: we wanted a peaceful space with a nice reception area to receive clients, and bespoke furniture to help keep orders and samples organised." It was a promise to themselves, honoured in full.
---
[Images courtesy of Febrero Studio. Photography by German Saiz.]