Furniture that doubles as art, by former tradies FEARON
Furniture as art has deep roots in history. In the 60s and 70s, furniture as sculpture, or ʻfunctional art' surged in popularity, with household objects taking on bold and playful shapes and colours that reflected elements of high and low culture.
Brothers Jack and Mark Fearon, of Australian design and fabrication company, FEARON, first started their business in 2019 as a creative outlet and antidote to their more commercial work.
Their pathway to design was somewhat unusual. Jack, a plumber by trade and Mark, a boilermaker, worked as industrial fabricators making large-scale water trucks.
"We designed our first piece, The Chub, by playing around with some metal off-cuts from a tank in our warehouse," Jack says. "We decided it might be fun to make a stool. We've been adding to our collection ever since." A couple of Chubs even feature in Hamish Blake and Zoe Foster-Blake's stunning home.
The pair have been increasingly experimenting with one-off pieces and custom commissions that stand alone as bold works of art, but can also be used and loved for years to come. "Our hope is that our pieces will have a long life and be passed down through generations. Who knows, maybe they'll be considered antiques one day," Jack says.
Though they spent their youth working in trades, Jack says they've always had a keen interest in design and creativity.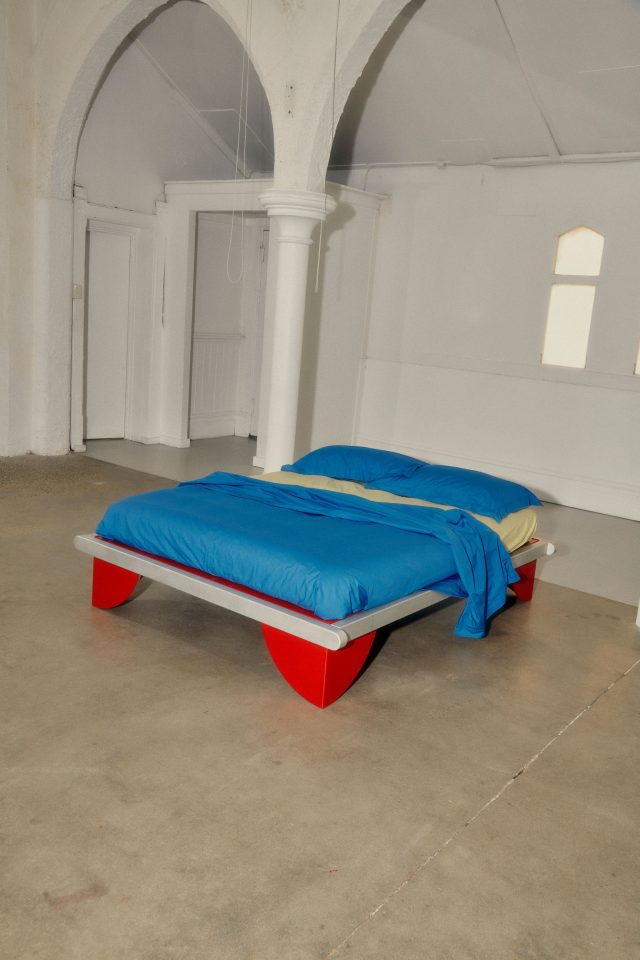 When he was 20, Jack and a friend opened a gallery on the Gold Coast called Comb to tap into the local creative community. From there, the gallery merged into a clothing and design company. Consolidating his experience in creativity and fabrication, Jack then launched FEARON with his brother Mark to create playful furniture unlike anything else on the market.
Jack says he's conscious of making pieces that are sculptural, but also very usable. "We don't think our pieces are there just to look good," Jack says. "We love seeing our pieces in people's homes and in galleries, restaurants and hotels, with things all over them. They're for real life."
FEARON's handmade pieces are aluminium and designed for longevity. Jack says the material choice means pieces are lightweight, easy to sculpt and entirely recyclable.
"We love experimenting with colours and proportions, and aluminium gives us the perfect base to work from. Most of all, we want to make our work colourful, strong and make it last."
Existing collections can be purchased via FEARON's website and through Curated Spaces.
Stylist Fiona Gould adds new furniture ranges to Chelon
Interior stylist Fiona Gould has added two new ranges to her Chelon furniture brand. The Lucia twist stool and table,…