Gemstone-inspired Tones & Forms: Haussmannian Apartment in Paris by Uchronia.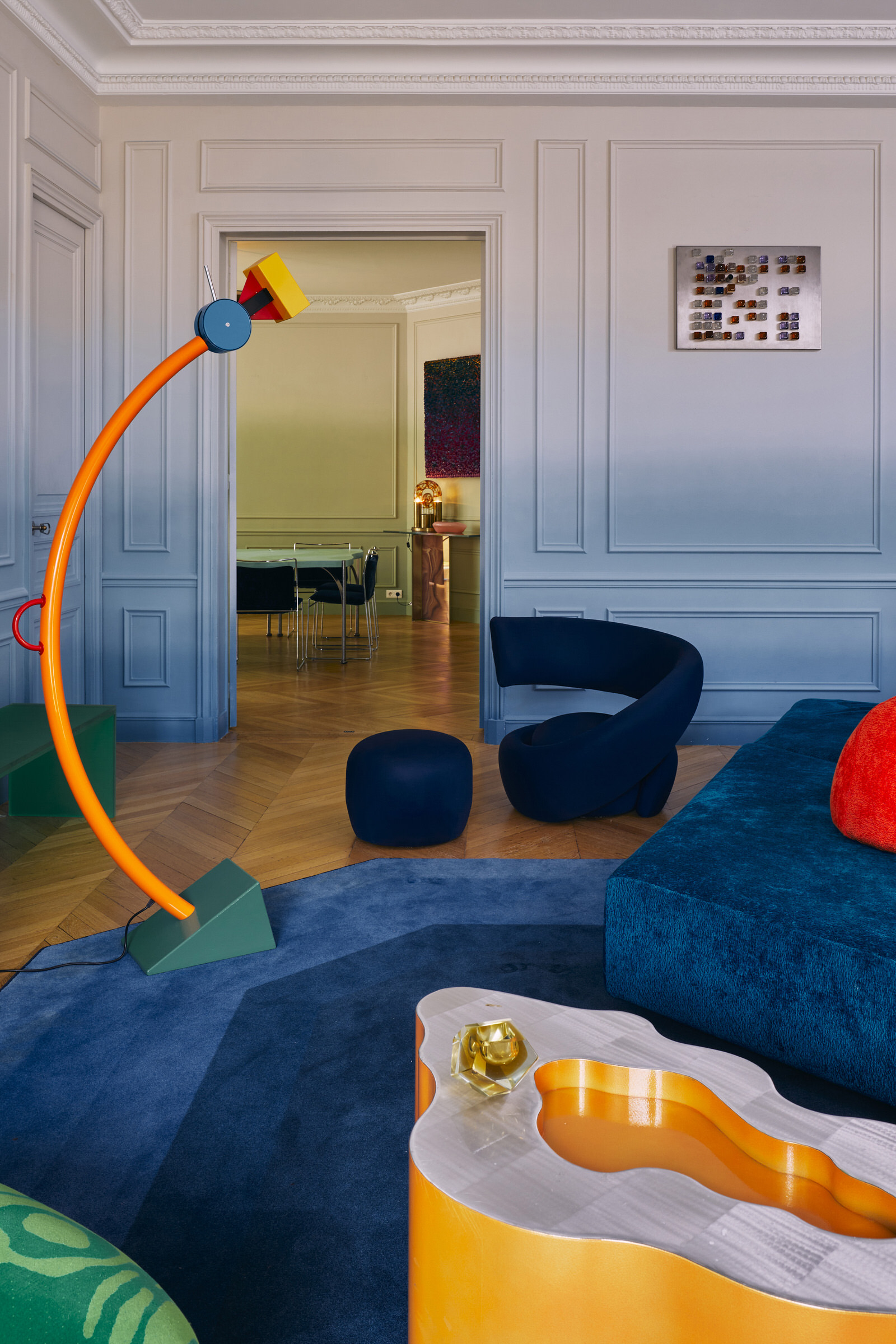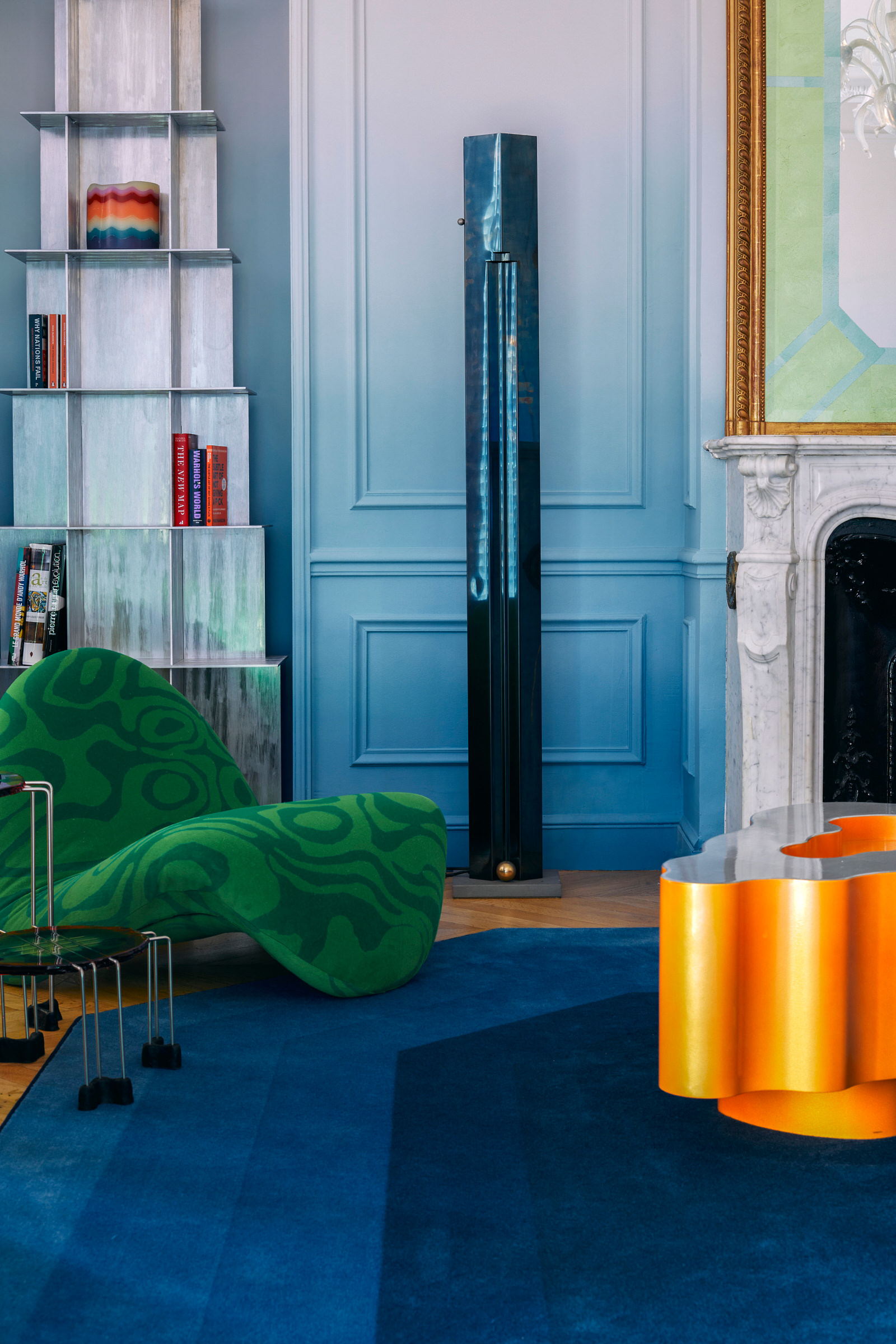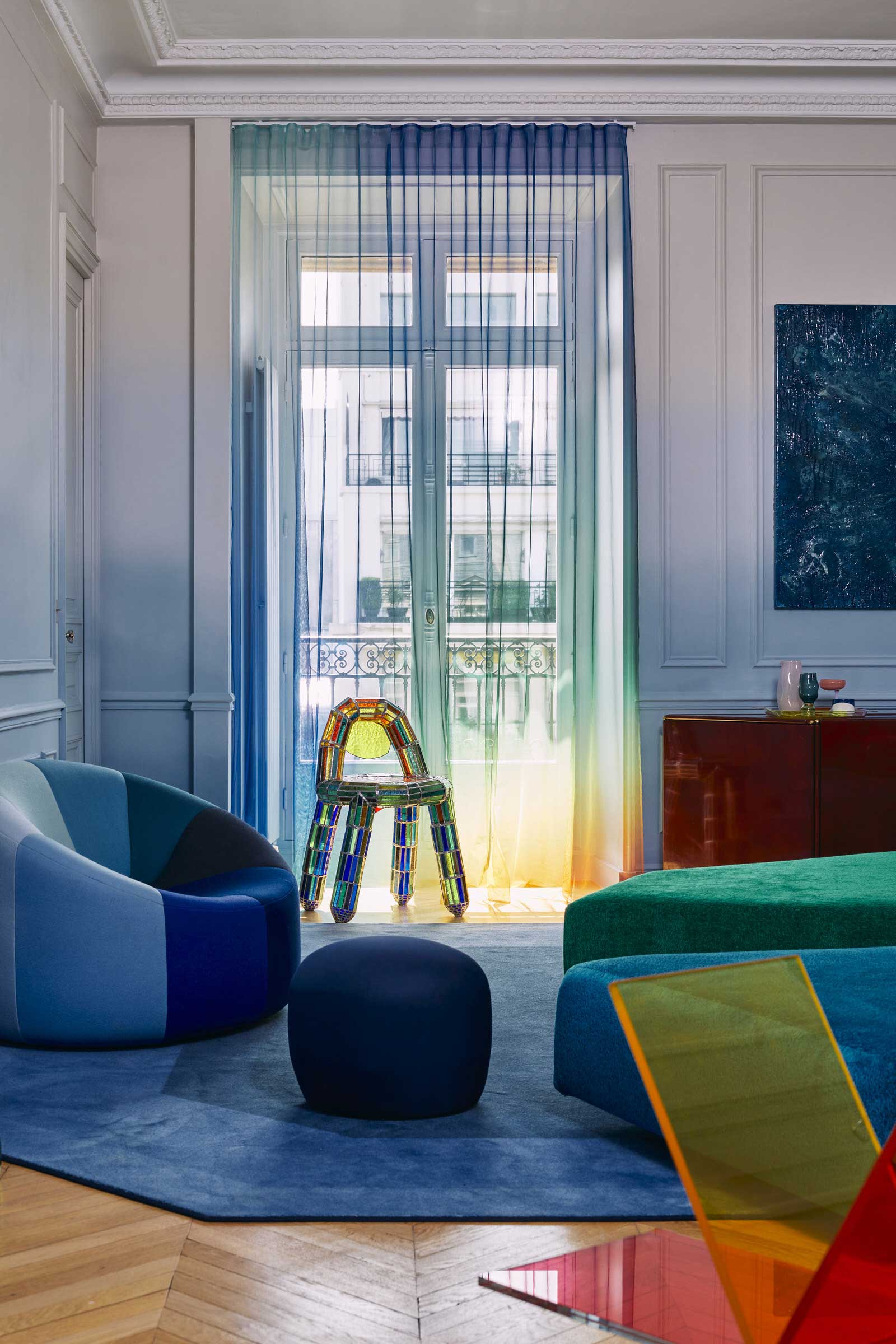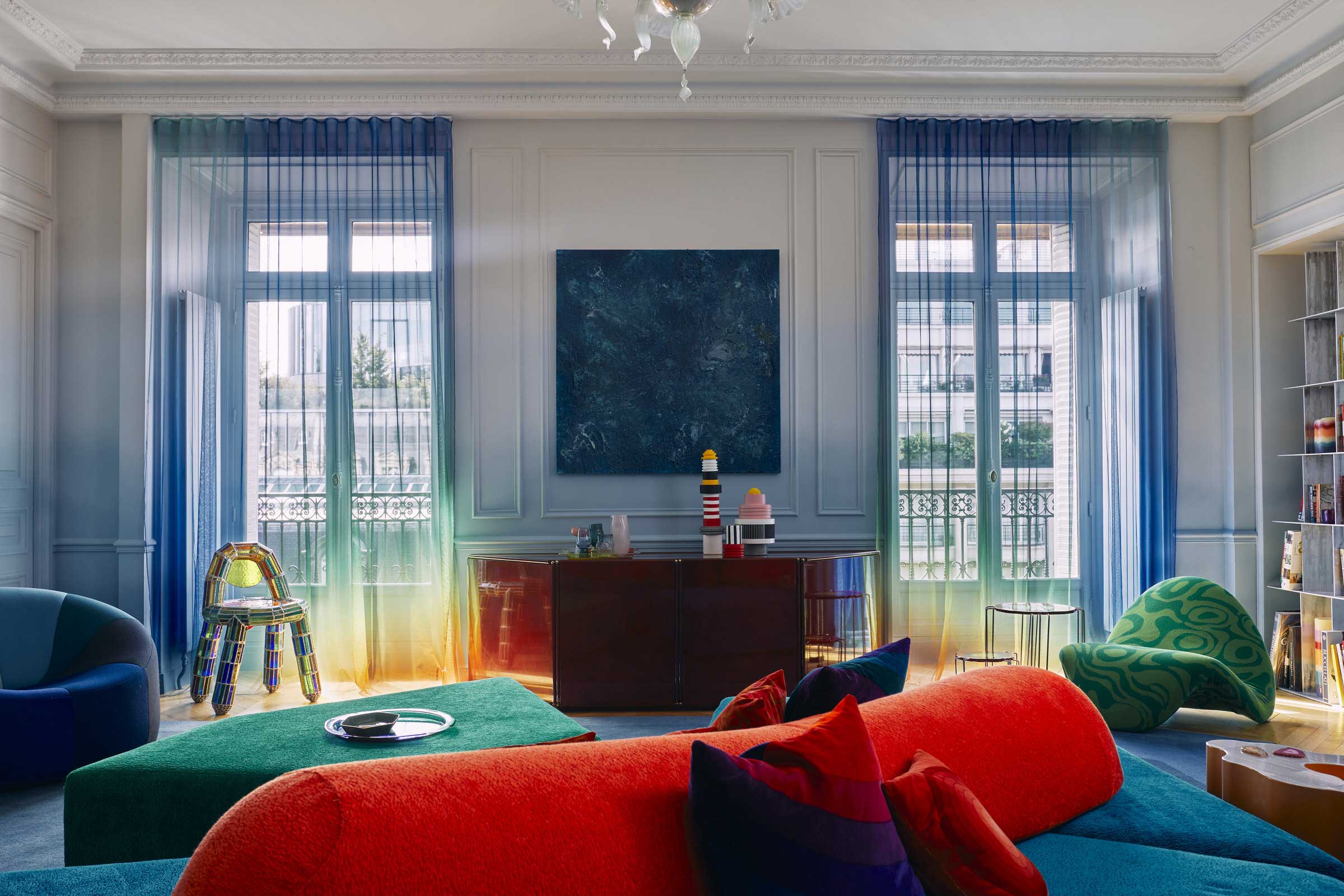 In a Haussmannian building in Paris's famous Golden Triangle (located between Avenue Montaigne, Avenue des Champs-Elysées and Avenue George V.) is an apartment that dazzles like a jewel box. And not just figuratively. In terms of design, the owners, both jewellery designers, were keen to conjure allusions to stones and have every accent and every piece of furniture hold a mirror to a glowing jewel. When they presented their brief to Julien Sebban of the Paris-based multidisciplinary collective Uchronia, it wasn't ordinary by any means. Luckily, Julien's sensibility wasn't either. And for designer and clients, it was a challenge worth taking on.
When Julien began the project, the home was classically Haussmannian, with 19th-century flourishes, lofty ceilings and noble materials. All 240 square metres of it was as it was when it was built. The bare shell presented an opportunity to start afresh. Accents and furniture took the shape of octagons and trapezoids, each characteristic of a different precious stone.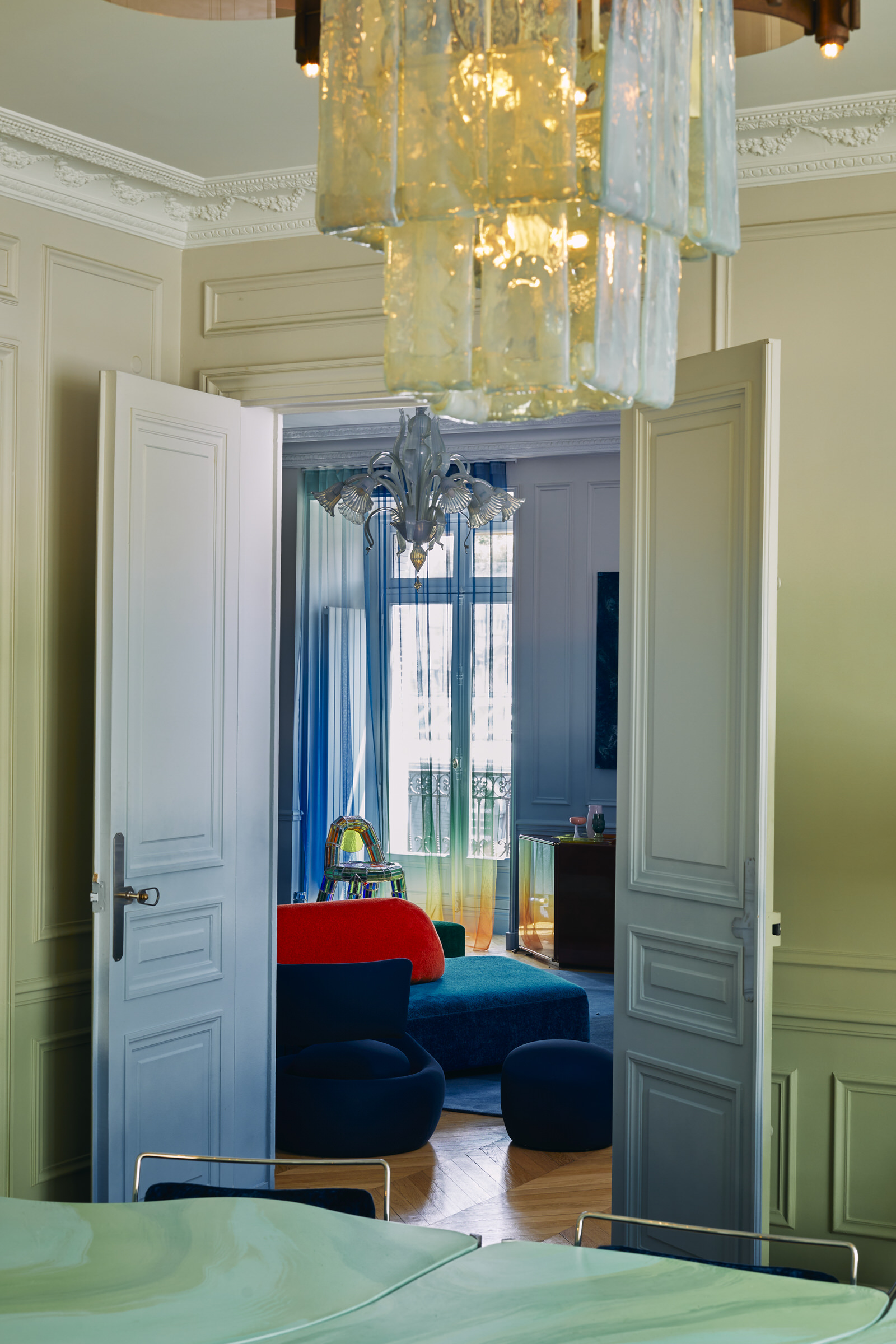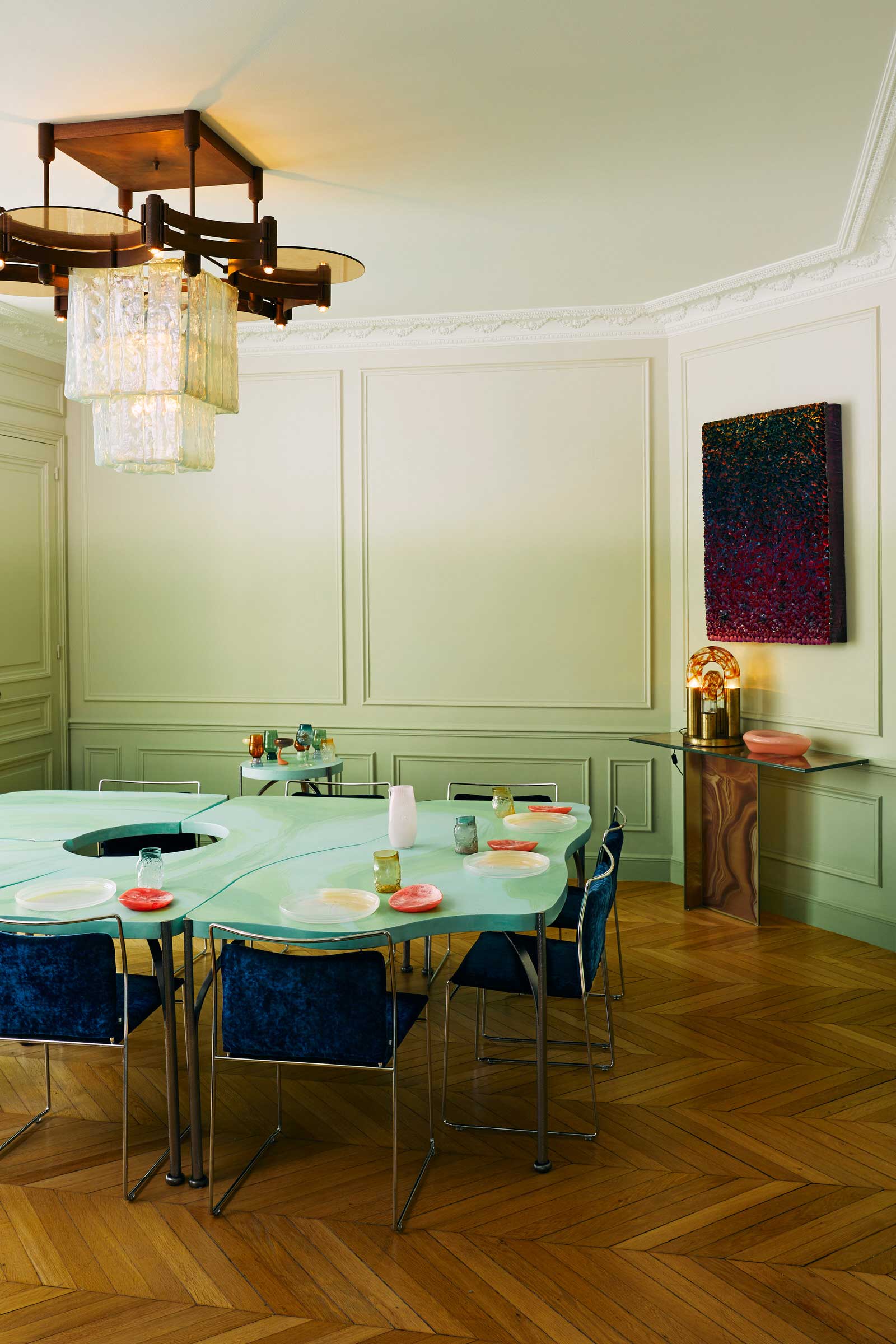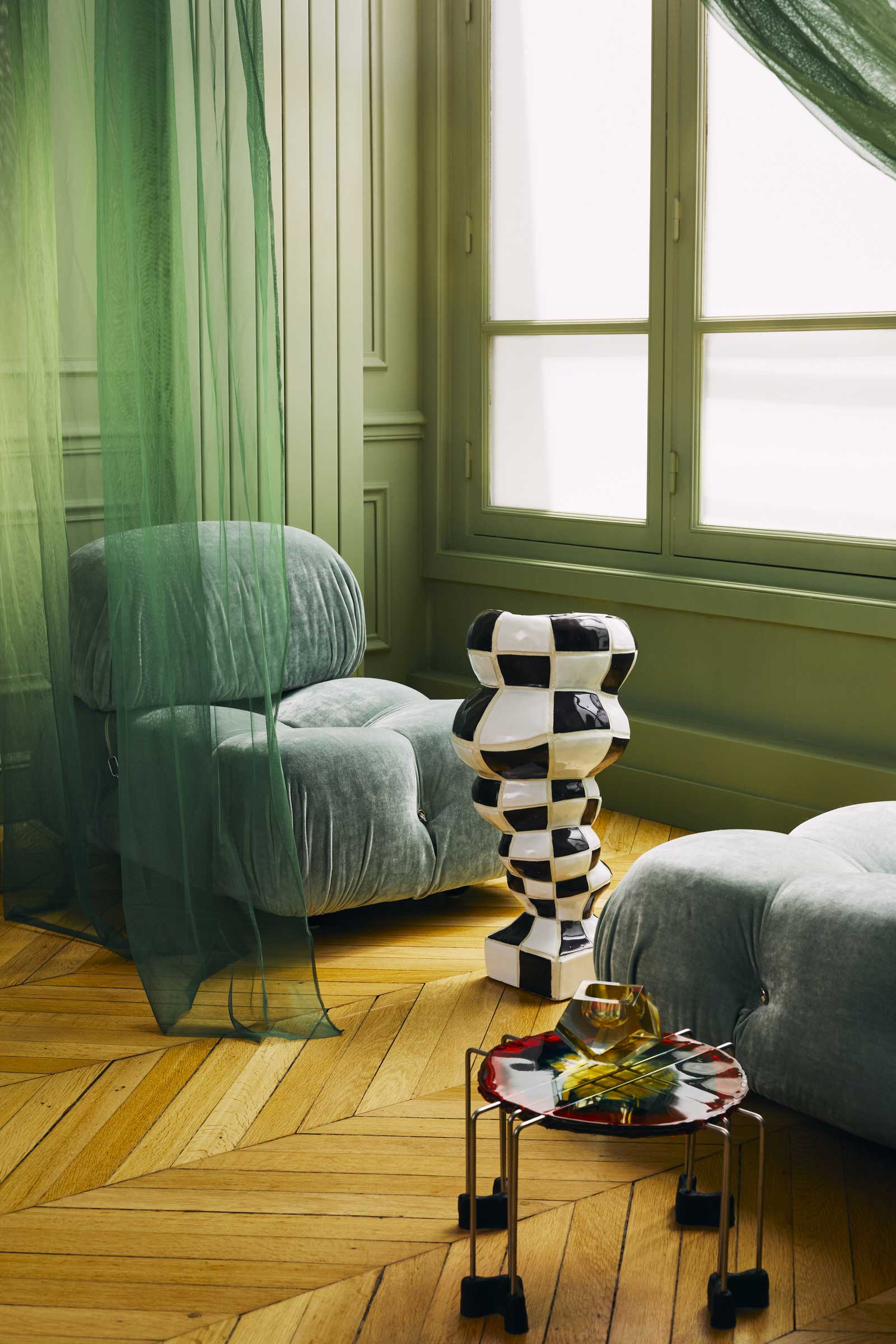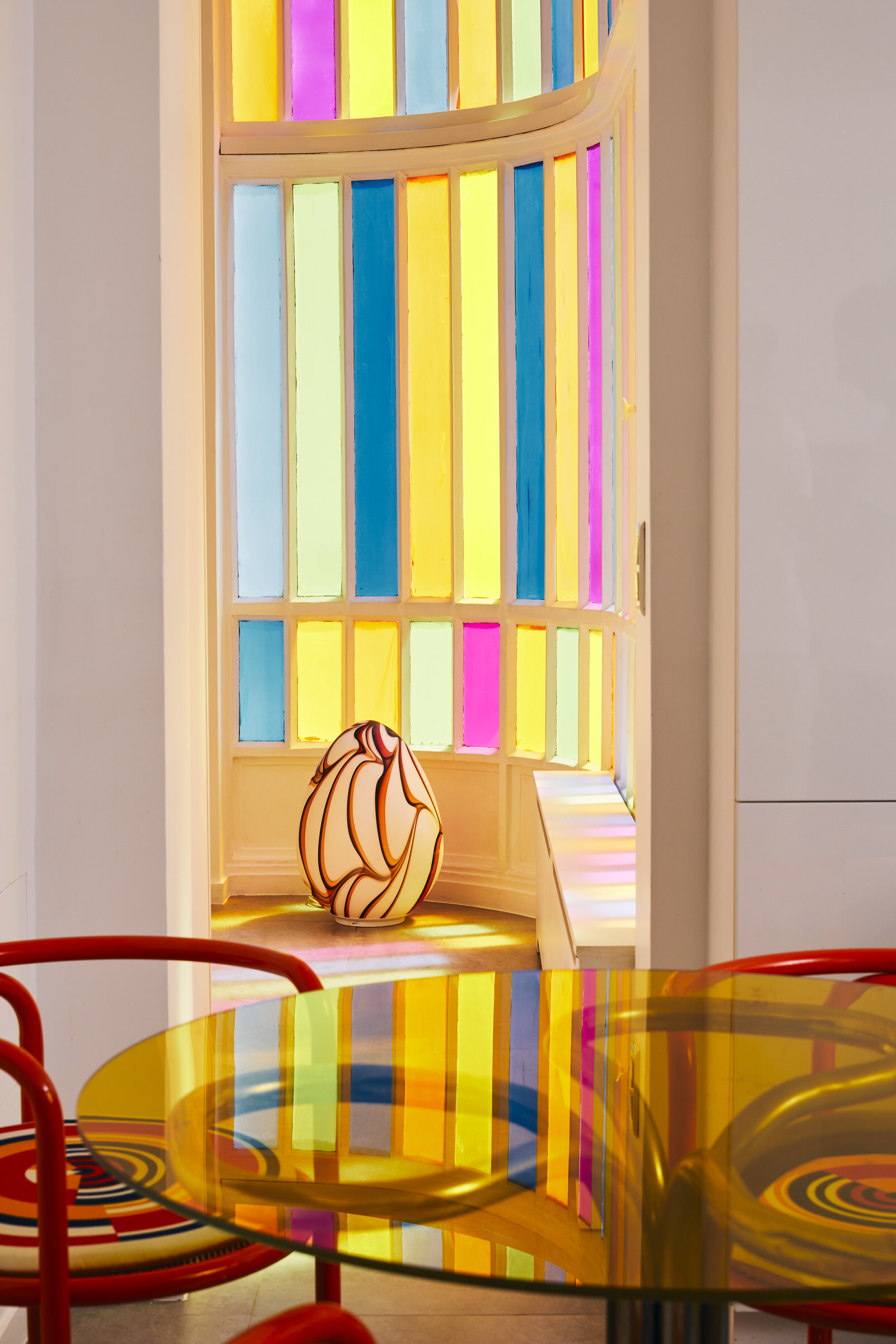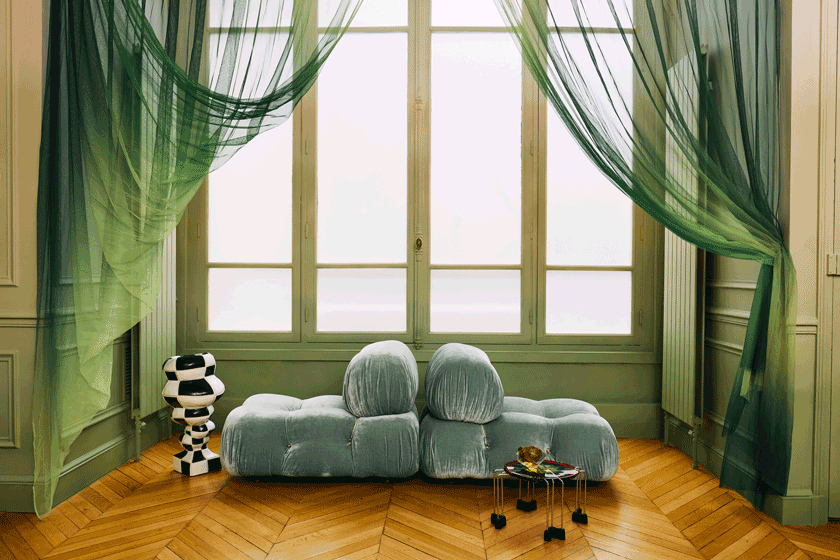 In the dining room, a large amorphous resin table, made of seven parts, was emblazoned with an oversized malachite motif, its beaten steel legs made to channel claws holding a solitaire. In the living room, meanwhile, an Edra sofa in electric jewel tones was situated by a gleaming stained glass chair to double as a colourful sun catcher.
Julien designed the lacquered television cabinet like a trapezoid, crowning it in tiny gold balls that nod to their lifesize counterpart on the stepped floor lamp by Kazuhide Takahama. As for the bedroom, he conceived a fully integrated upholstered bed that parlays into a bespoke carpet, a design inspired by the undulating lines of the onyx. An Ettore Sottsass dressing table in book matched marquetry, which Julien notes looks more like sculpted stone than wood, was added along the wall opposite.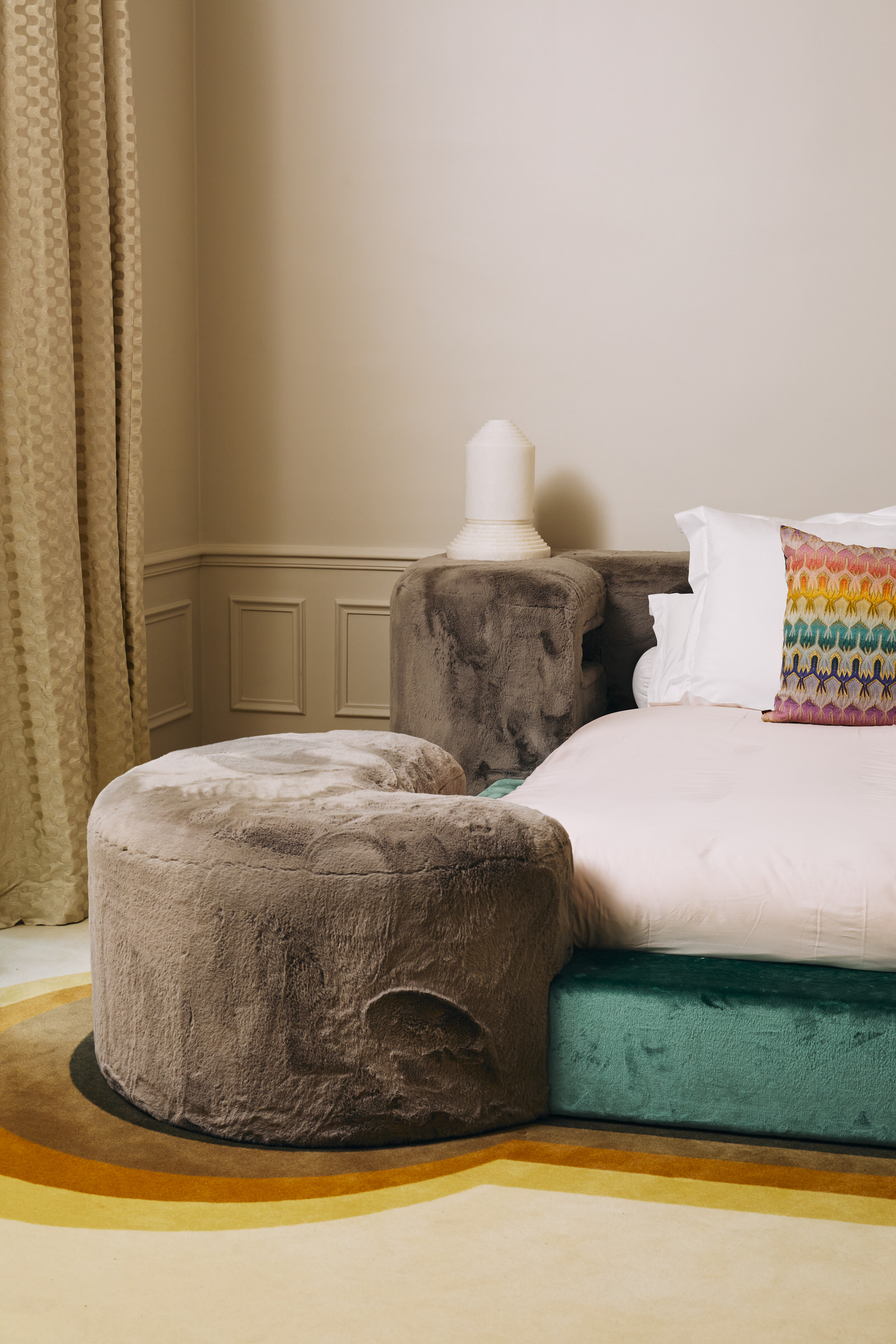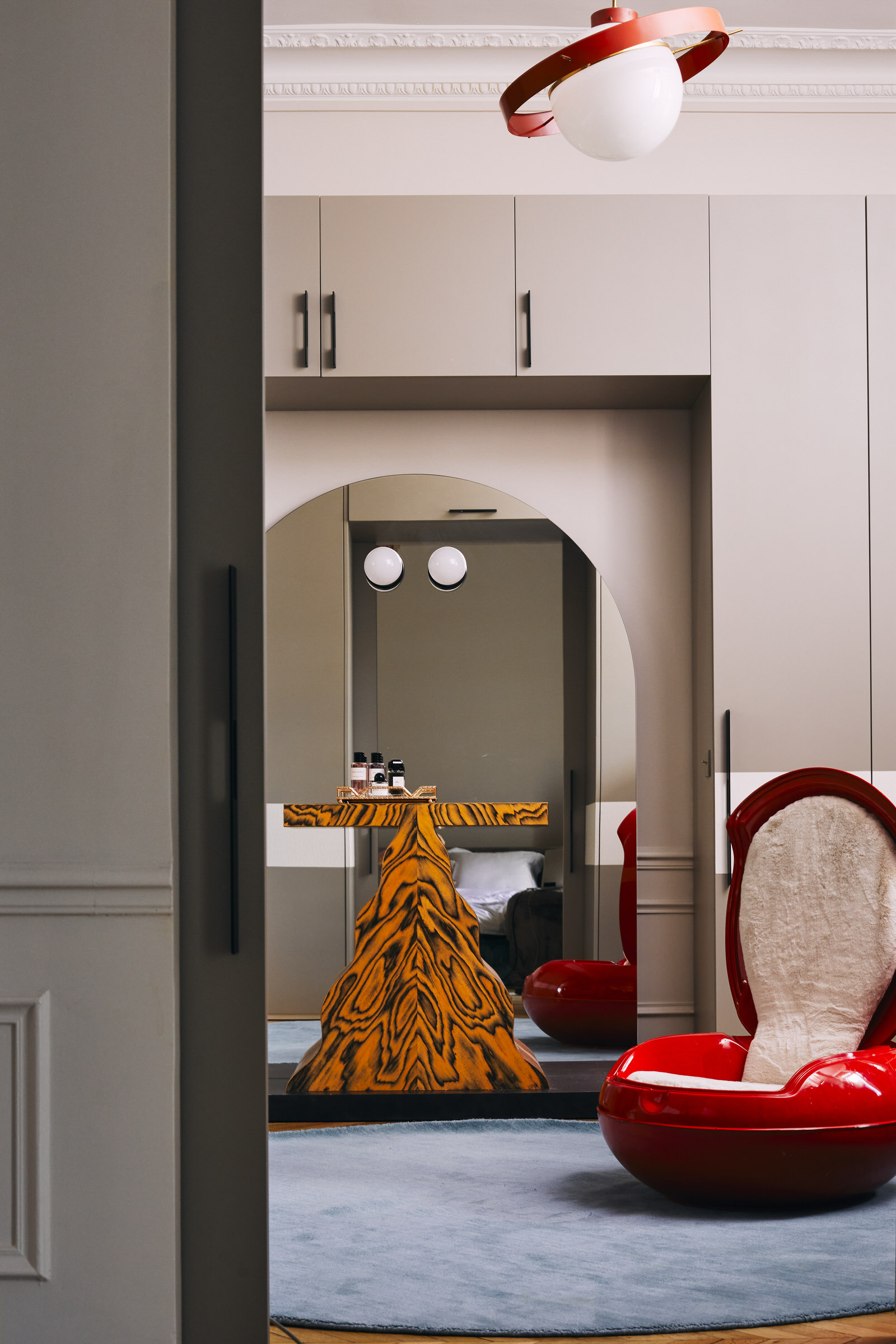 The home brims with other curiosities, chief among them a Tongue armchair by Pierre Paulin in original Jack Lenor Larson fabric, ombré sheers by Justin Morin, a milky opal Murano chandelier, and a crimson planet-like lamp. Per Julien, the walls were a monumental feat. Executed in collaboration with Atelier Roma, they were rendered in a chromatic gradient finish that could easily have been brought to life in one breath.
This home is a departure from Julien's wave-and-curve signature (his projects have become known for their undulating, ocean-inspired forms). Here, colours stand in for curves, one flowing into the next like an endlessly turning kaleidoscope. For the designer, it was, after all, a challenge worth his while.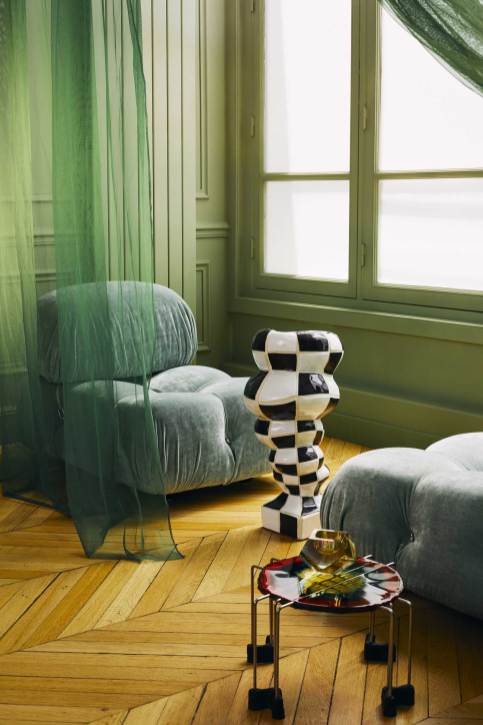 ---
[Images courtesy of Uchronia. Photography by Felix Dol Maillot.]