Geometry & Colour Reign Supreme Inside India Madhavi's Reinvention of Villa Medici in Rome.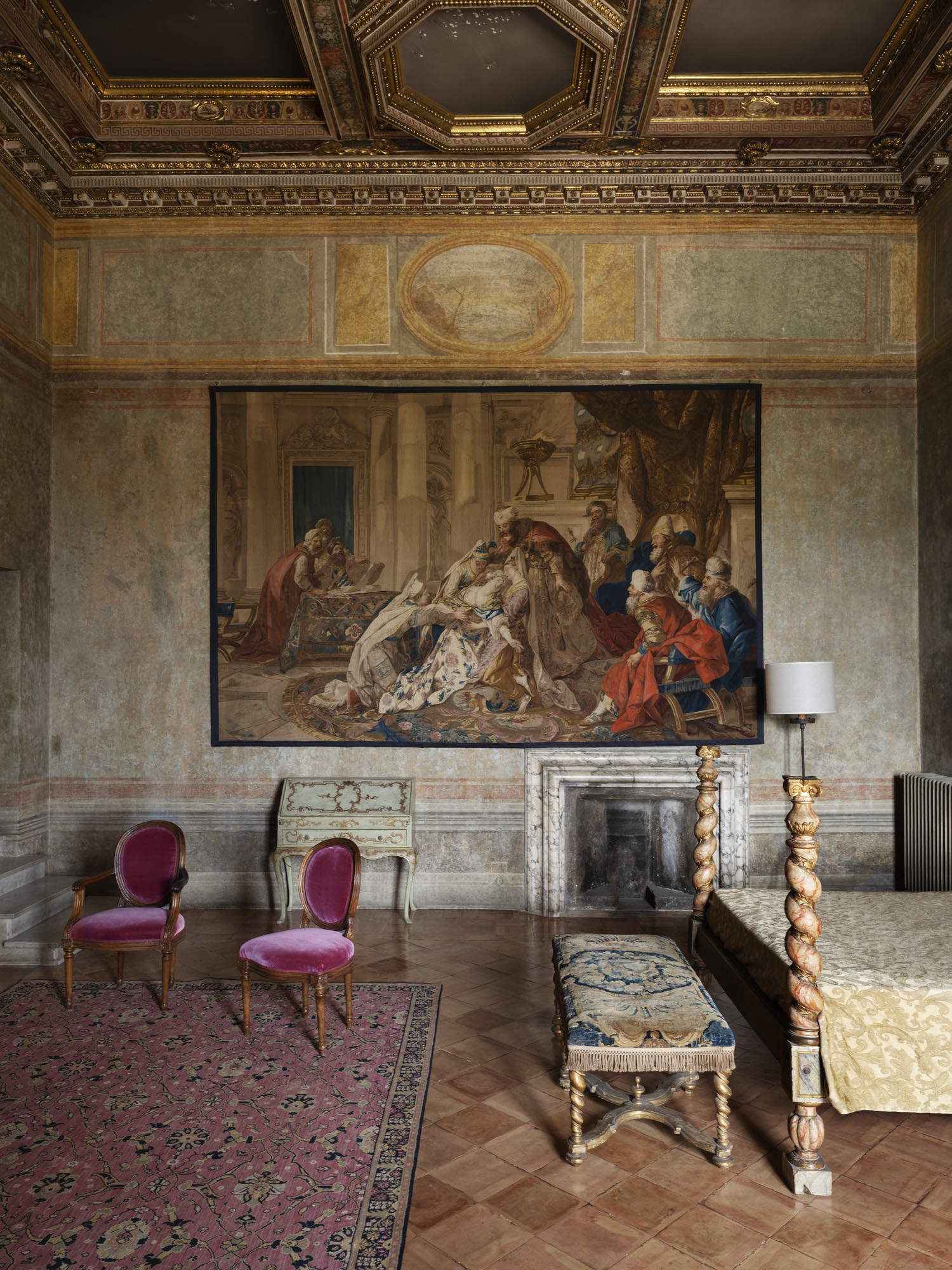 Recently unveiled by the French Academy in Rome, India Mahdavi has undertaken the artistic direction and the renovation of the historical rooms at Villa Medici in Rome, the second phase of the three-part project that commenced last year.
The Paris-based architect, designer and scenographer is internationally renowned for her unique visual style that embodies a cosmopolitan and joyful art of living. In her iconic projects, the concepts of hospitality, comfort, and elegance come together as one. For this project, India Mahdavi is proposing a new approach to Villa Medici's rooms, where geometry and colour play a fundamental role and contribute to renewing the spirit of the place.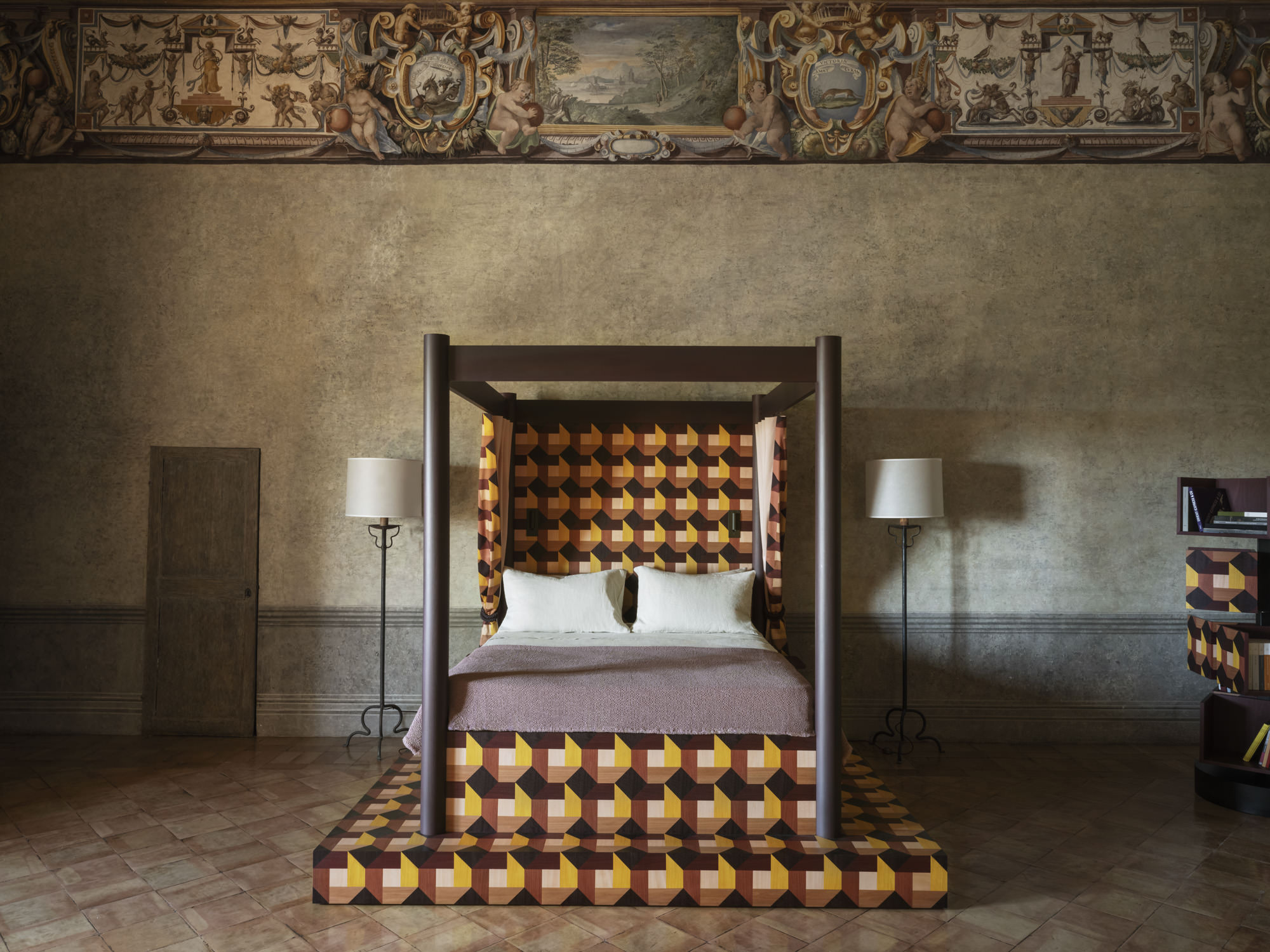 The new design of the historic rooms features exceptional furniture specially designed by India Mahdavi for the Villa—beds, tables, seats and carpets as privileged spots for observing the surrounding heritage, in particular the 16th-century paintings and frescoes by the Mannerist painter Jacopo Zucchi and the wall decorations by Balthus, all restored as part of the project.
Six rooms in total are being transformed in this phase — three rooms constituting Cardinal Ferdinando de Medici's Apartments, which were fitted out at the end of the 16th century, now open to visitors (the Chamber of the Elements, Chamber of the Muses and Chamber of Jupiter's Loves). There are also three guest rooms renamed the Lili Boulanger Salon, the Debussy Room and the Galileo Room, in reference to great figures of the arts and sciences linked to the Villa Medici.
India Mahdavi's intervention allows the Academy's collections to stand out in a new setting, in particular a group of sculptures, paintings and historical tapestries from the Gobelins.
This project is carried out in collaboration with Mobilier National, a major institution for heritage creation since the 17th century, with the support of the Bettencourt Schueller Foundation, which has supported the arts and crafts for over 20 years.
---
[Images courtesy of India Mahdavi. Photography by Francois Halard.]