Greyleigh: A Colourful 200-Acre Farmstay in Kiama by Duet.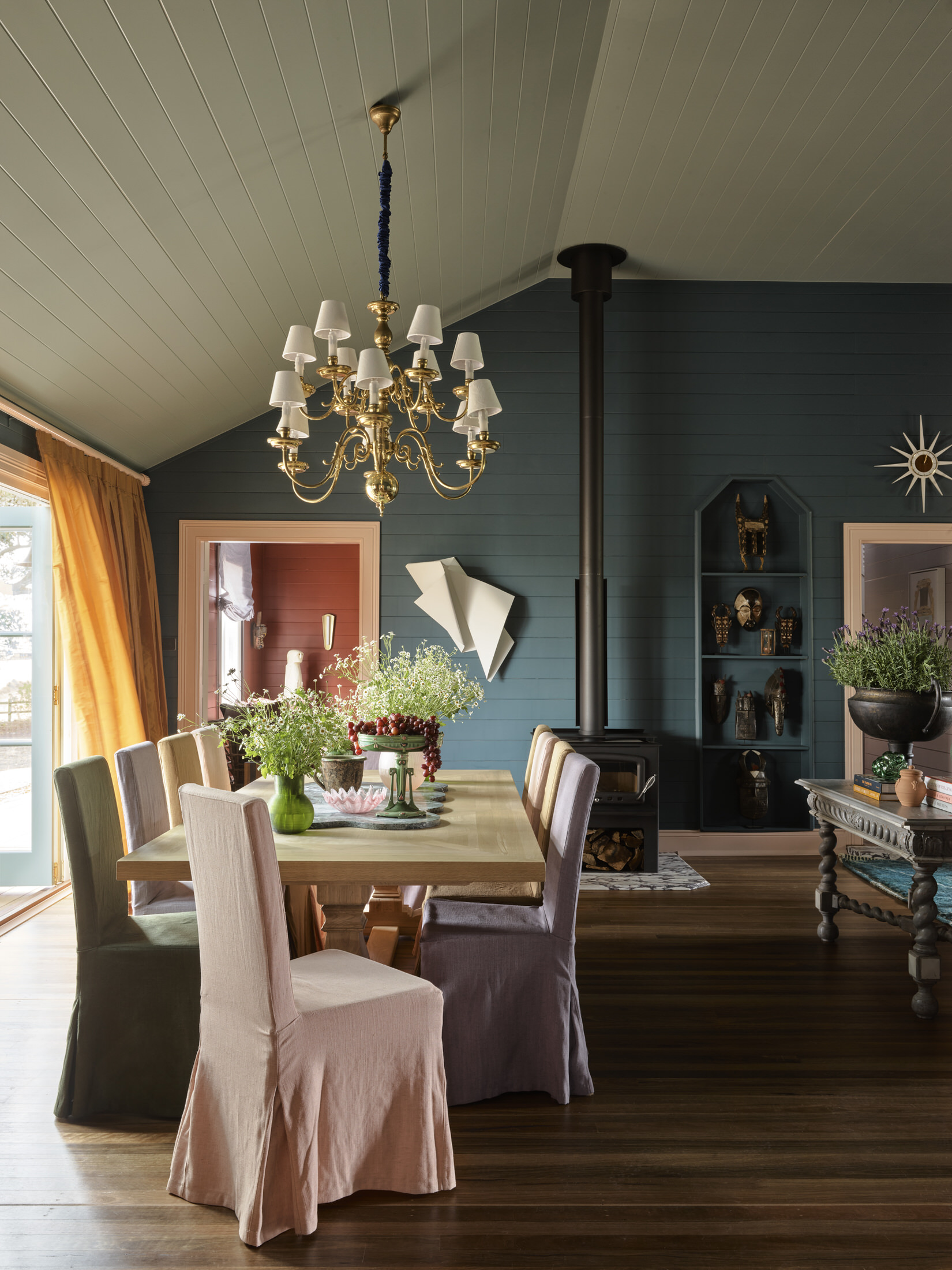 About two hours from Sydney, just as the rolling hills and endless ocean drown out the din of the city, is a 200-acre farm once known for its dairy. Today, Greyleigh Kiama is far better known for its colour than its cattle. But its now-punchy vibe is a fairly recent occurrence.
In fact, when interior designers Dominique Brammah and Shannon Shlom of Duet stepped in for its redesign, the disjointed layouts channelled something of a rabbit warren, and nothing really made sense. Luckily, the bones were great—and the pair was certain that there was nothing a full gut renovation couldn't fix.
Their instinct was bang on. With all the spaces gutted, Dominique and Shannon channelled their wild side, throwing together clashing prints, quirky colours and provincial-meets-modern fabrics to give the property an offbeat spin. Of course, not everything was overhauled. The more traditional furniture was preserved, even highlighted, with contemporary additions like recurring scalloped details, new joinery in vibrant colours, deep-toned walls and swathes of hypnotic marble.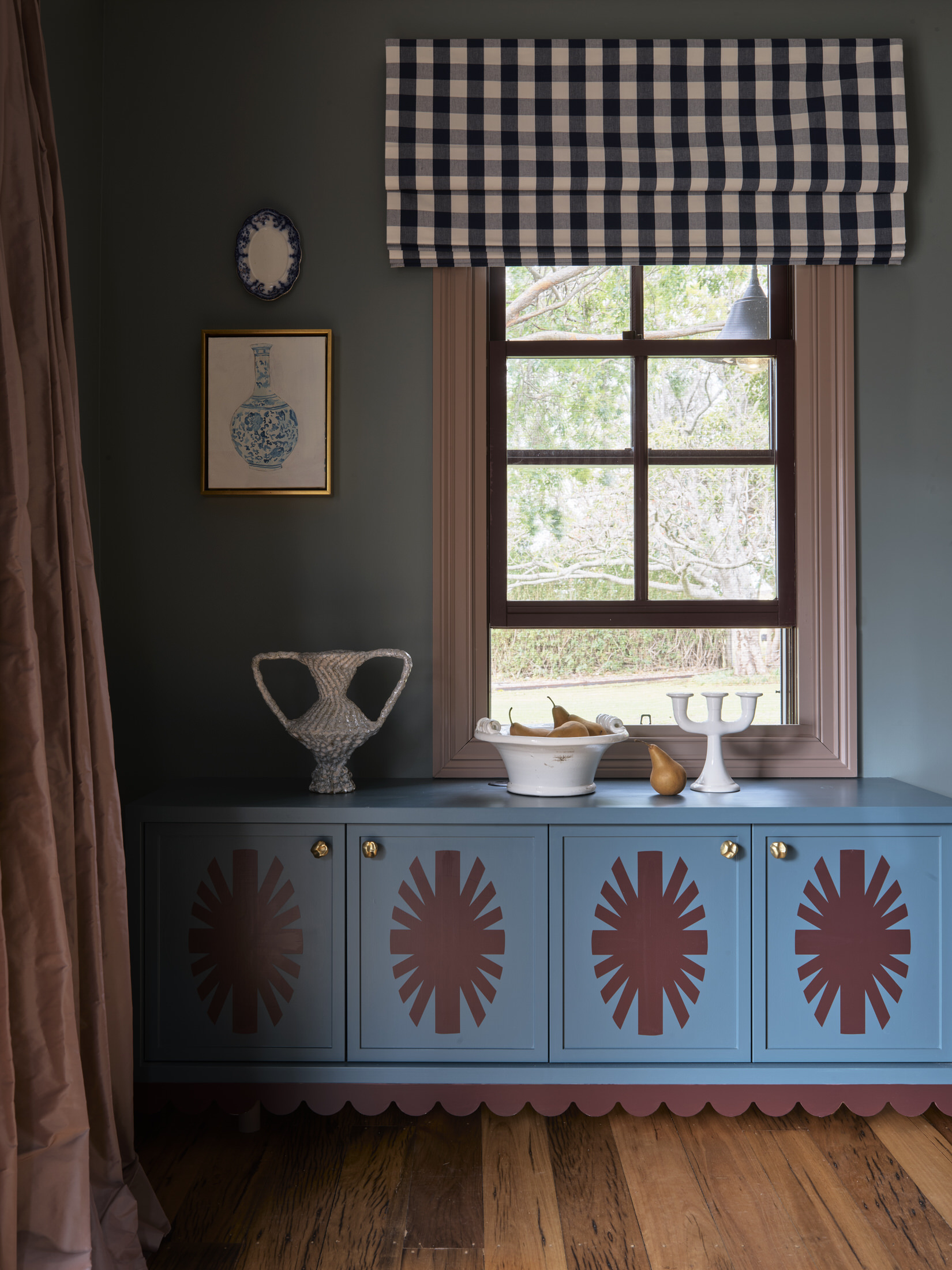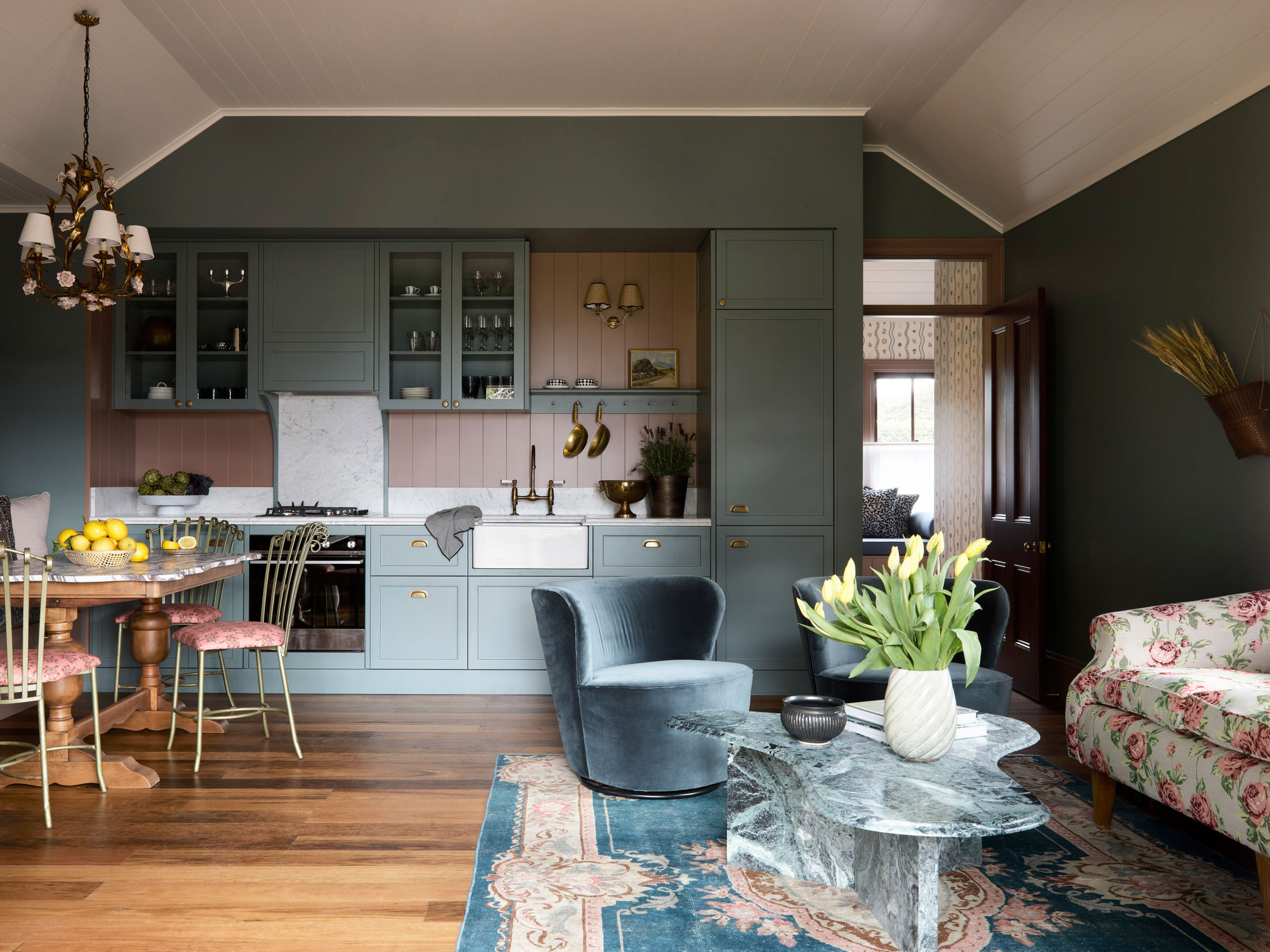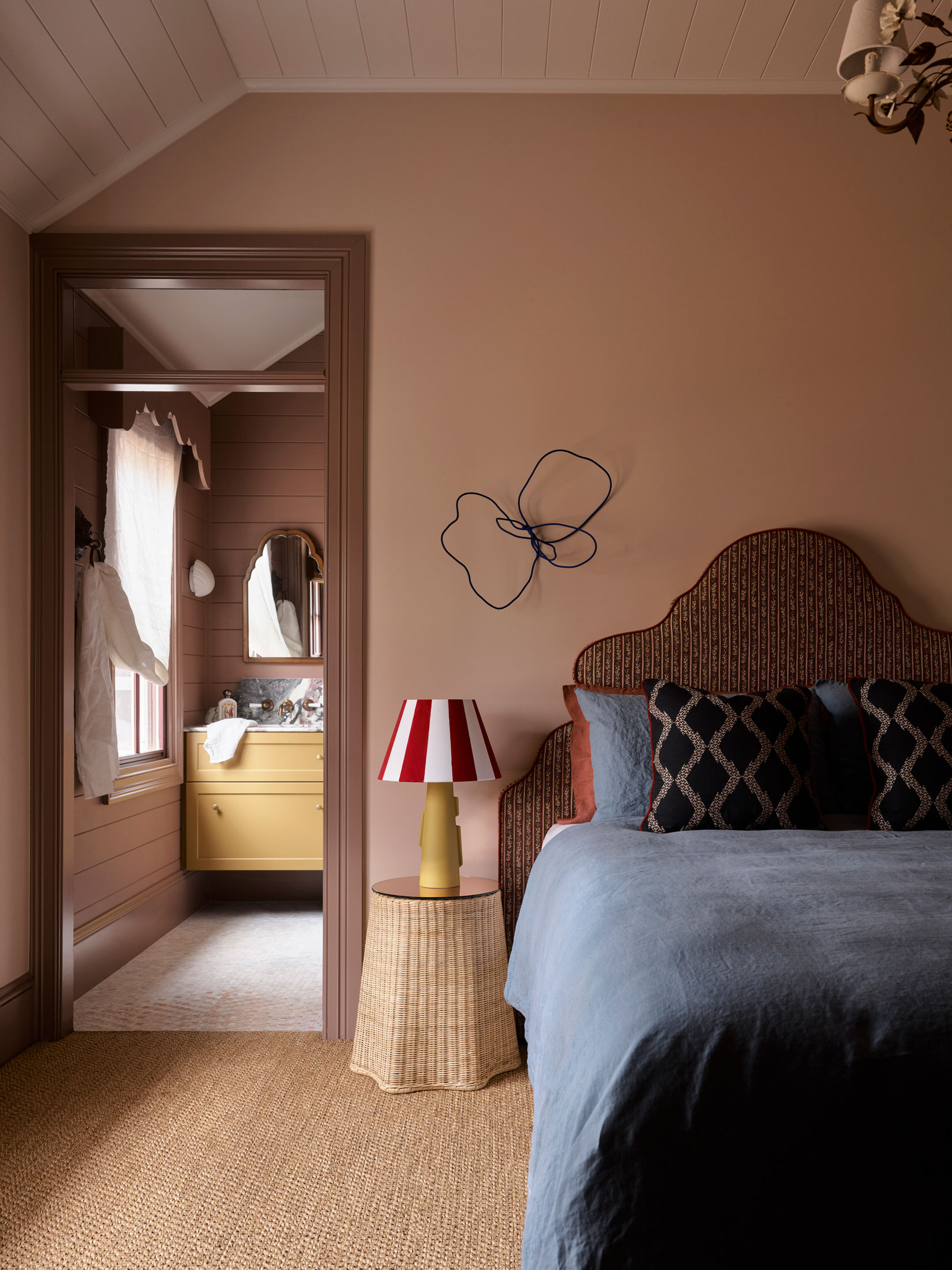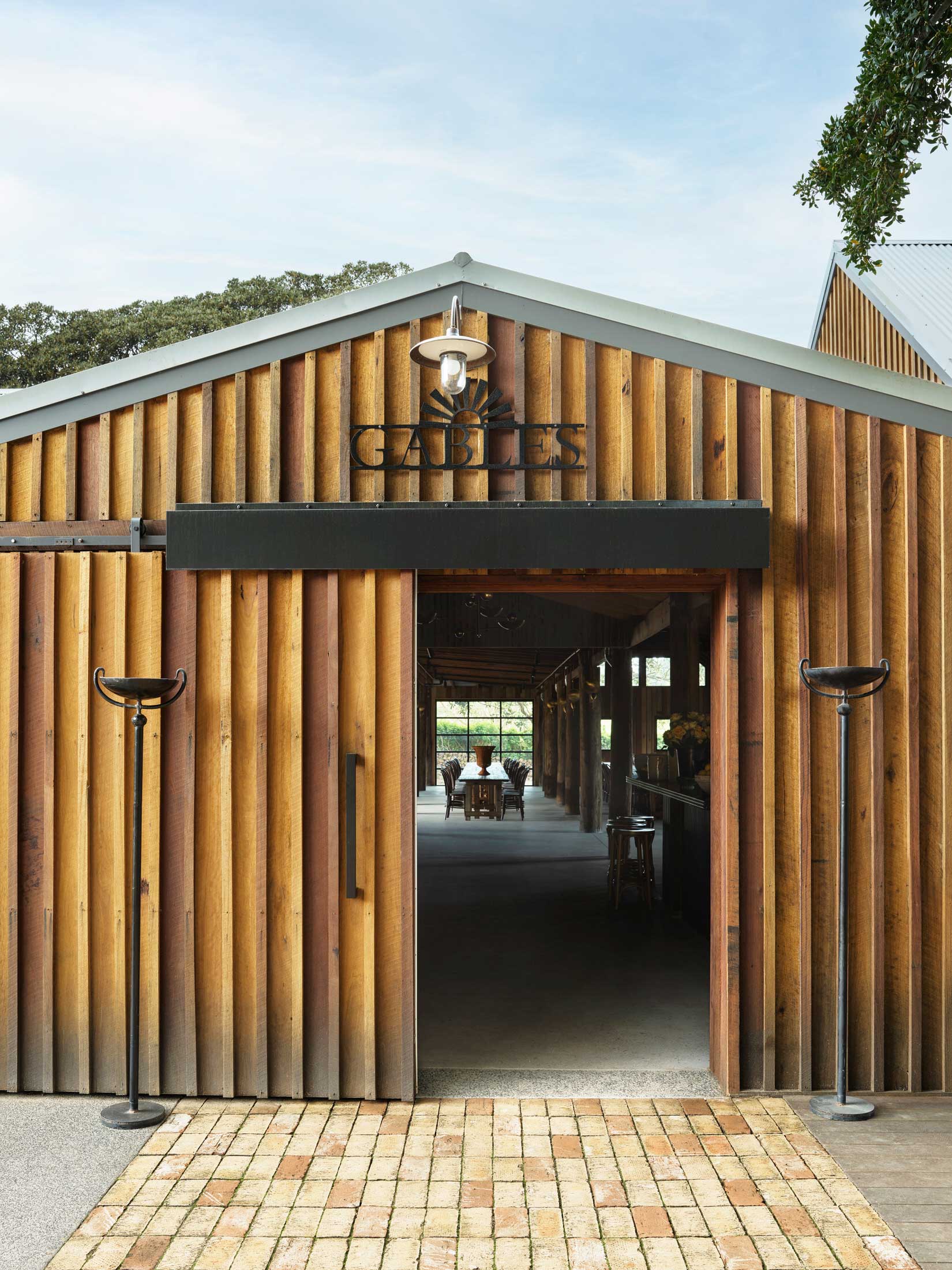 The property—which plays host to two lodges, an indoor events venue, a pool and a spa—revels in colour: in the main lodge, the shared formal dining and living area dazzles in deep teal, while the adjoining den sports a golden mustard. Linking the foyer to the garden is a conservatory-like hallway, with pocket-sized planters that exhale fresh breaths of green. The breakfast room serves up fresh surprises, with a pitched roof and French doors that lead to the kitchen, where new servery windows bask in apricot and blue.
The designers made sure no colour was neglected, parlaying one space into the next like a colour wheel madly in motion. Exhibit A: the library, which dials up the drama with burnt orange walls, warm white doors and architraves, and a cornflower blue ceiling. The whimsy is echoed in the primary bedroom upstairs, in the way of a four-poster bed and a freestanding clawfoot bathtub that tips its hat to the magnolia tree and the countryside beyond. In the secondary lodge (a small cottage on the same acreage), a little book nook and navy gingham roman blinds promise evenings full of reading, with nary a soul for company.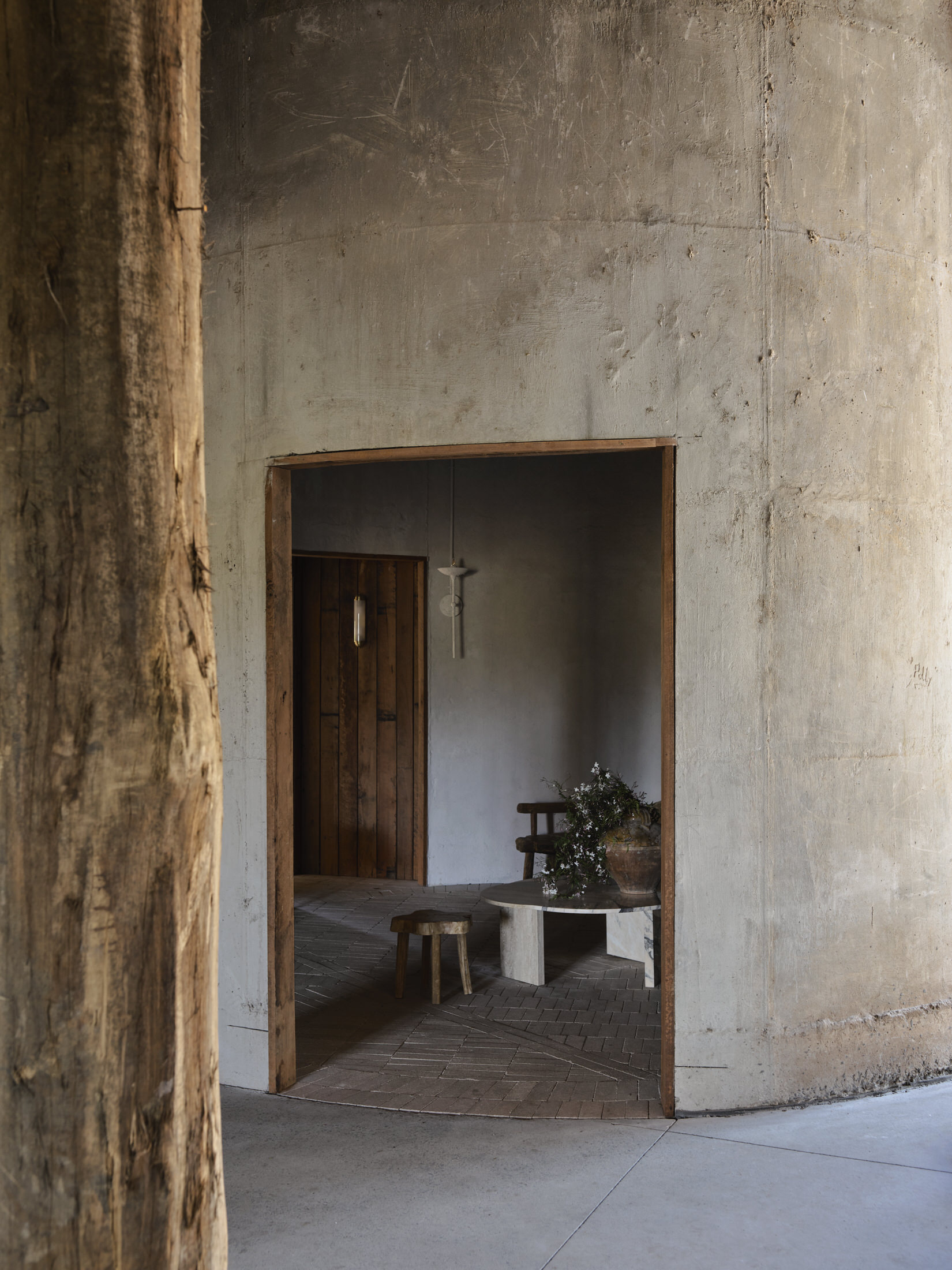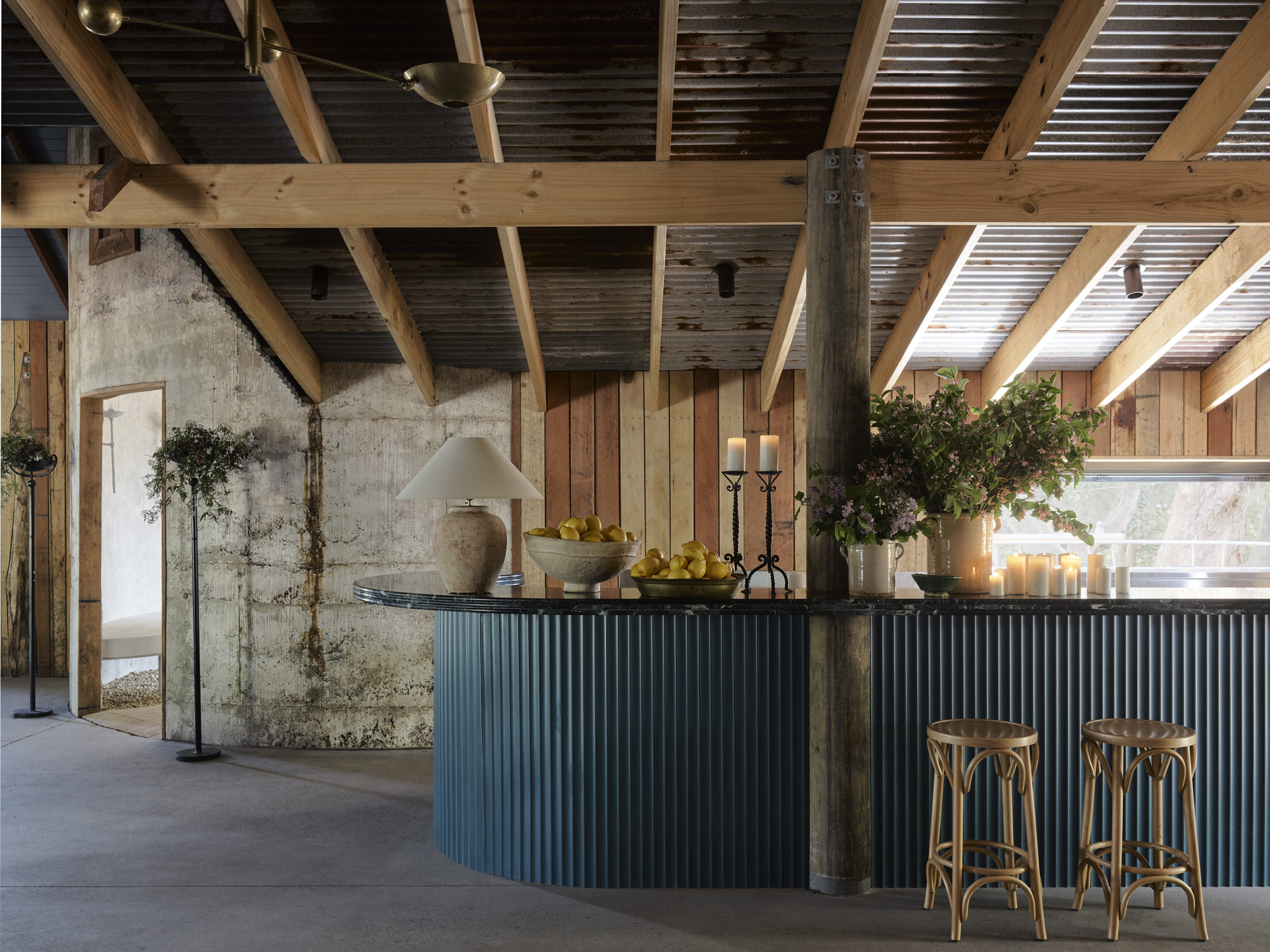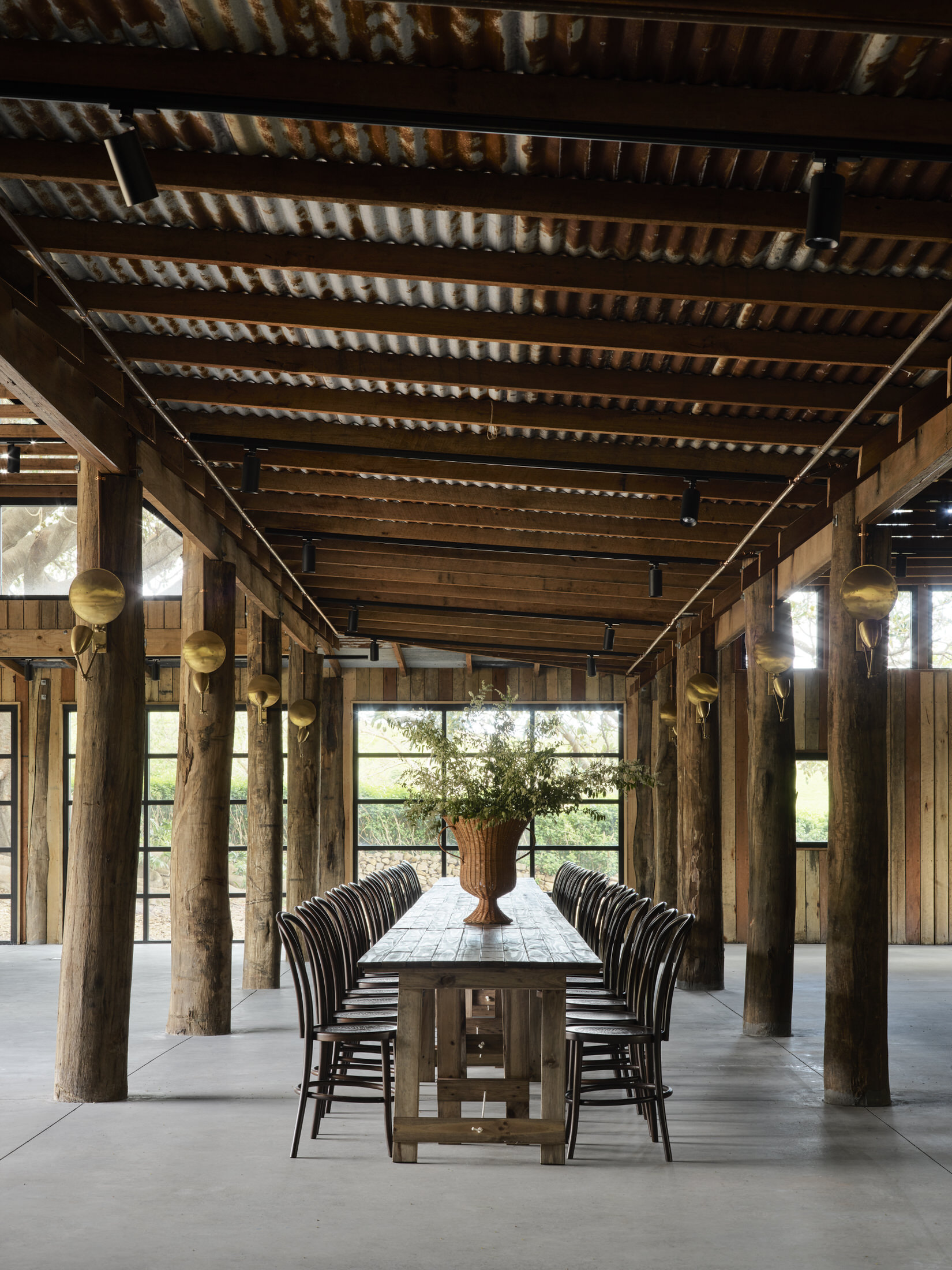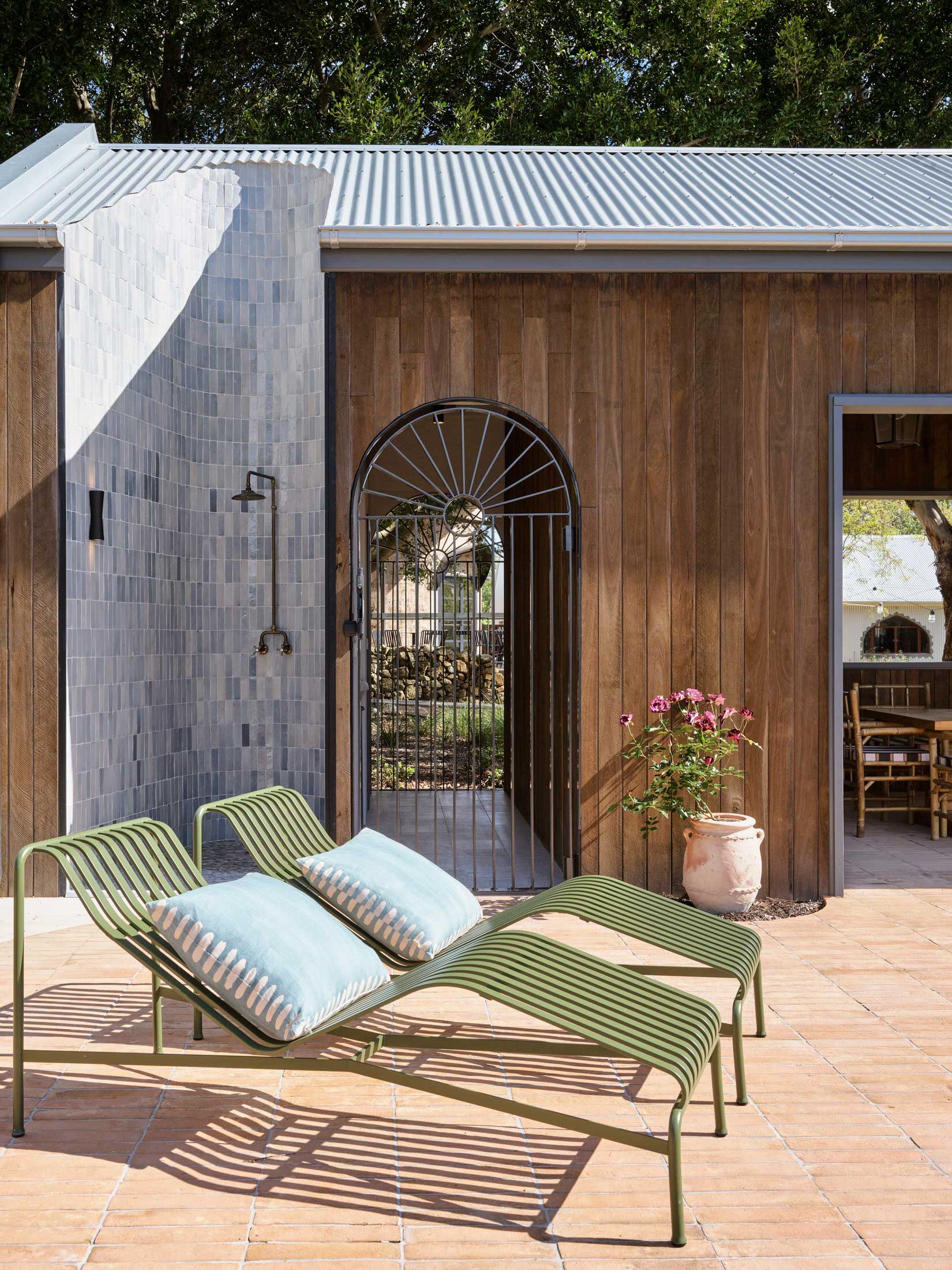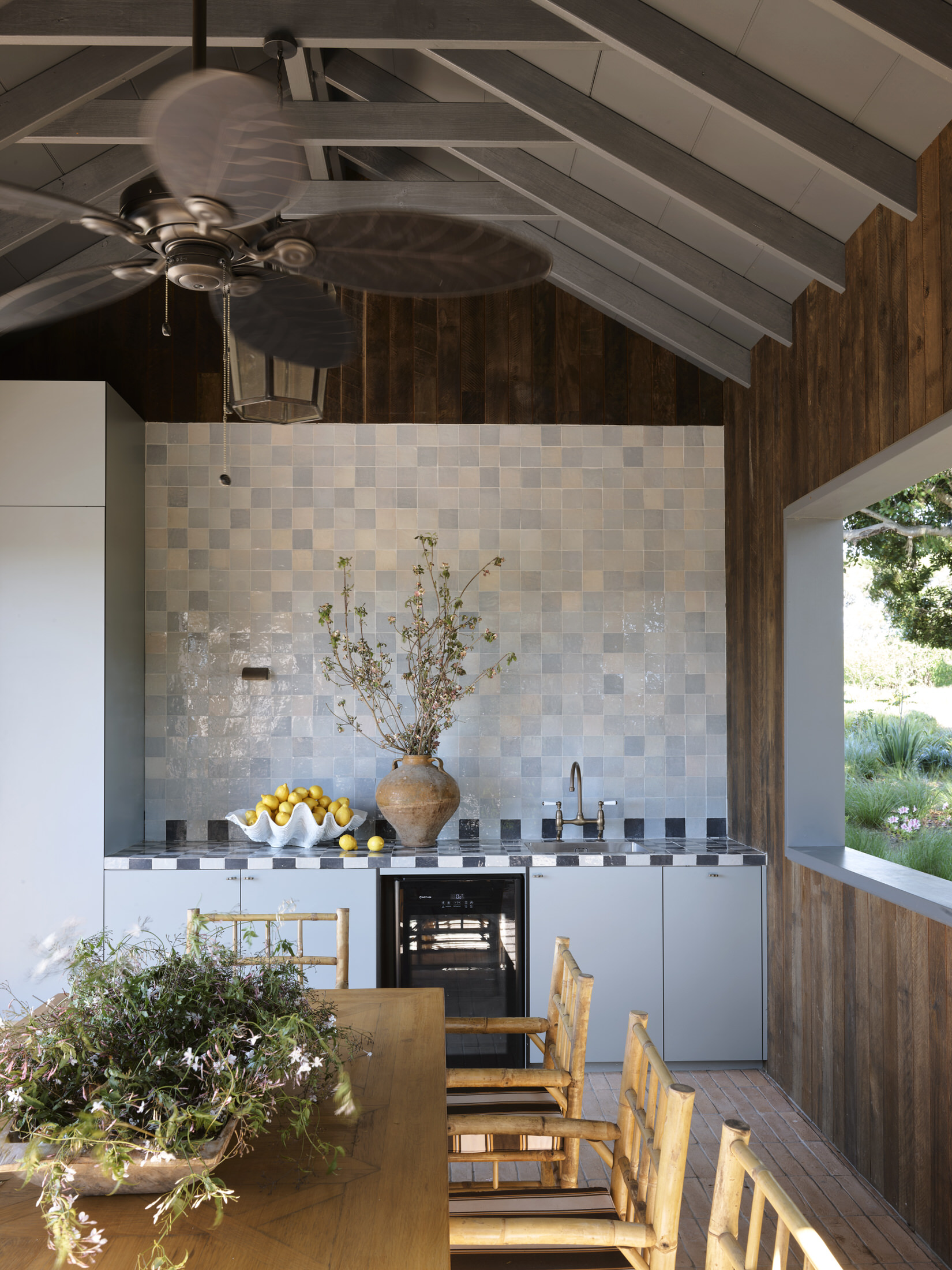 As for the 1800s dairy shed that once housed cattle, the designers turned it into a cheery indoor reception venue, with a bar, bathrooms, and space for up to 200 guests. The shining stars of the space are no doubt the historic concrete silos which now masquerade as dazzling circular lounges (one has a curvilinear fireplace, the other a 'phases of the moon' illuminated ceiling).
When guests feel like a spot of calm, they don't have to look far. A dip in the pool, a cocktail in the cabana, or a trip to the spa may do just the trick—and serve as the calm before all that colour.
---
[Images courtesy of Duet. Photography by Anson Smart.]