Inspiration: The Wave Trend
Not to be confused with all things scalloped, waves are another design element that has been trending for some time now, and I don't see an end in sight. From headboards, to nightstands, to marble sinks and beyond, there isn't much that's safe from the wave treatment. And I, for one, am not mad about it. I love the playful touch it brings to a space.
SHOP THE WAVE TREND
If you want to bring this look into your own home I encourage you to go for it. If you are looking for advice, however, mine would be to keep it simple (like the marble sink! absolutely timeless!). Alternatively, incorporate it in a place that you can easily switch out down the line (like the headboard!). Simply because I do feel this is a current "trend" and there's a risk of tiring of it eventually. As always though, of course, design is so subjective. So ultimately if you love it and it makes your heart sing, that's really all that matters in the end.

MORE DESIGN ADVICE & INSPO: RIGHT HERE

Here are a few examples of the wave trend in action, if you'd like some inspiration.
Design: Heidi Caillier Design
Photo: Chris Mottalini | Design: Light and Dwell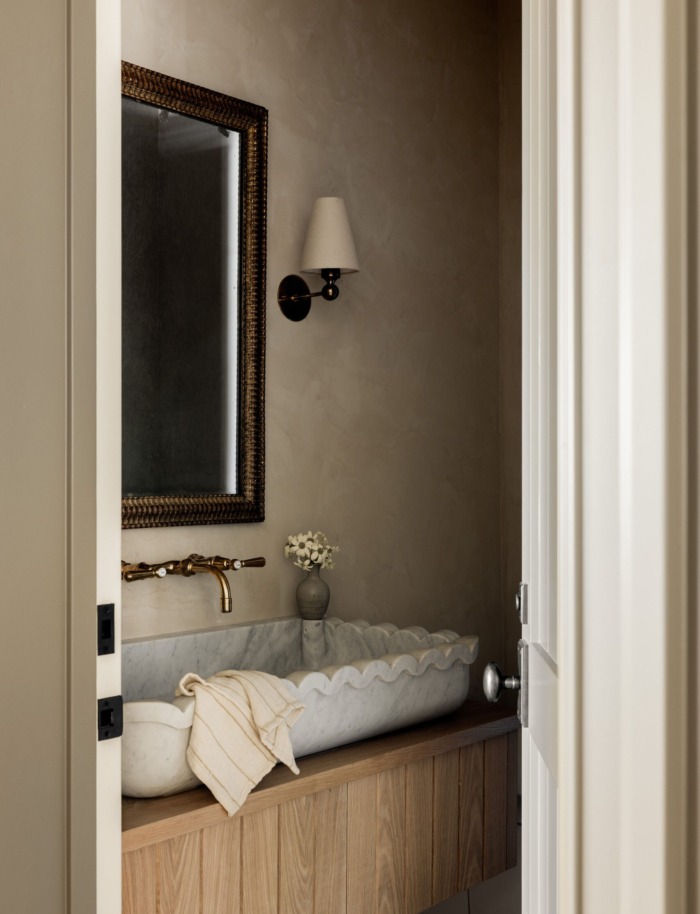 Photo: Shade Degges | Design: Amber Interiors
Design: Heidi Woodman Interiors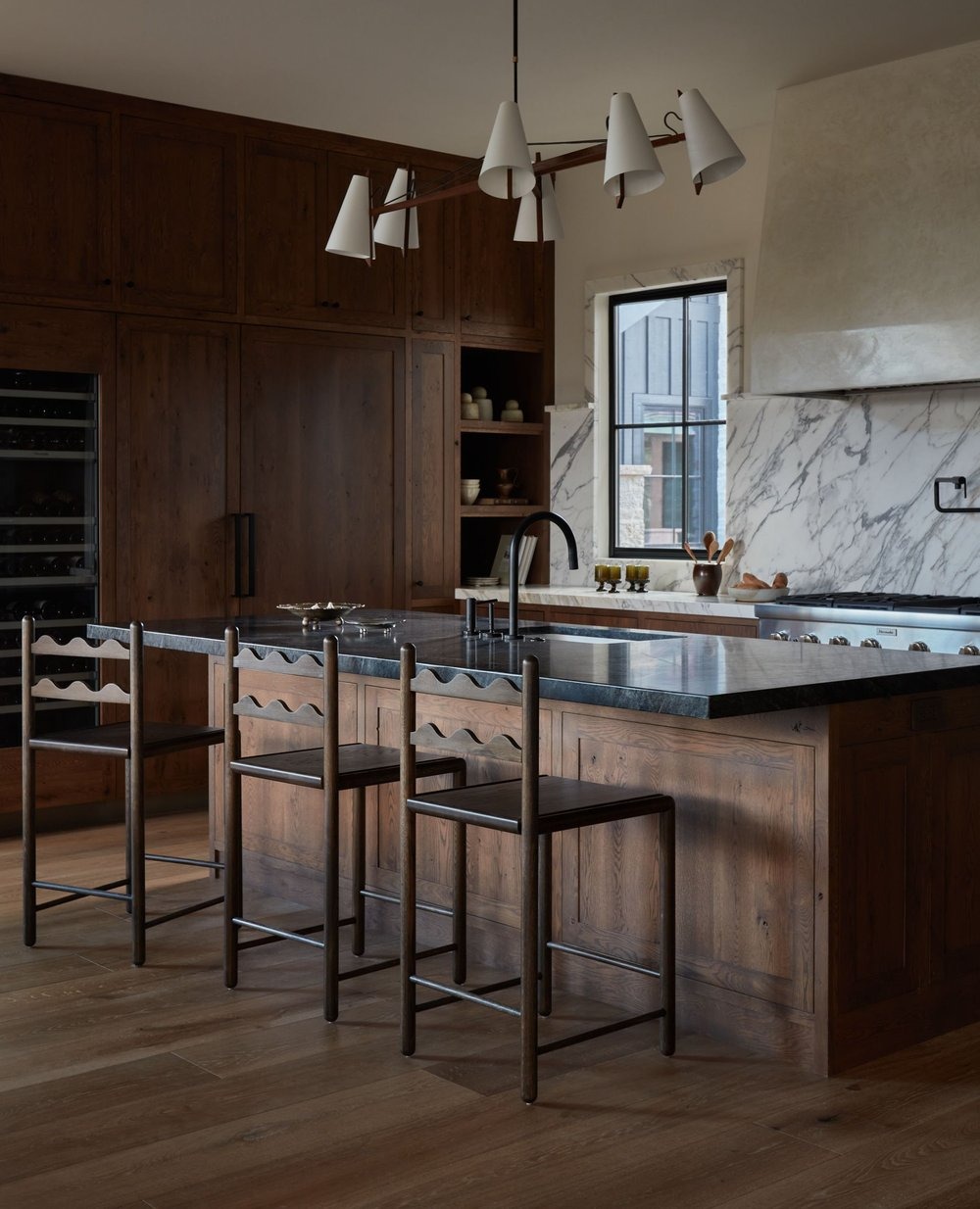 Photo: Amy Bartlam | Design: Light and Dwell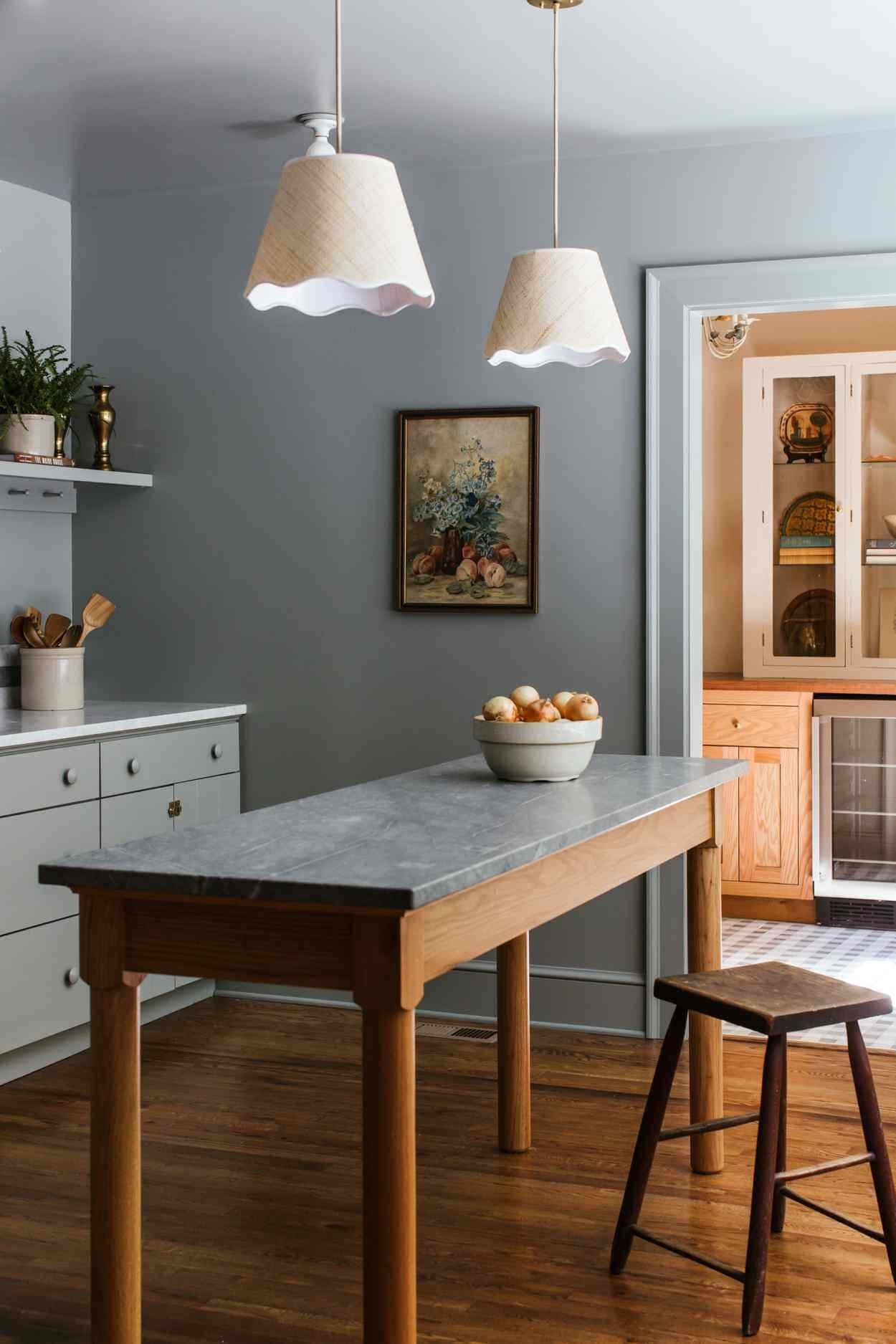 Design: The Misfit House
SHOP THE WAVE TREND: