Jason Hodges' expert guide to a Hamptons style outdoor area
For over a decade, Australians have had a love affair with the Hamptons style, with the trend increasing throughout the 2020 renovation boom and now considered as one of the most desired design themes for Aussie homes in 2022. However, it's not just the indoors where the Hamptons trend is featuring, it's a favourite in outdoor areas as well.
Award-winning landscape designer and Adbri Masonry ambassador, Jason Hodges, has shared his expert advice on achieving the Hamptons look, from your side path to your front garden.
Front garden and entry
The front garden and entry offer the first impression of your home, so it's important to maximise street appeal. A typical Hamptons house garden consists of a mix of lush, green lawns, neatly trimmed hedges and topiaries, as well as traditional flowering plants mostly in blues, whites and purples, like hydrangeas, orchids and gardenias.  Rather than chaotic paving and random flowerbeds, Hamptons-style landscaping demands an organised approach, so structured symmetrical paving is essential. "Consider a lawn edging product to create formal and well-defined zones, such as Adbri Masonry's lawn edge. It's a versatile DIY-friendly garden edging unit perfect for separating the lawn from the garden bed. It also stops turf runners from creeping into plants," says Jason.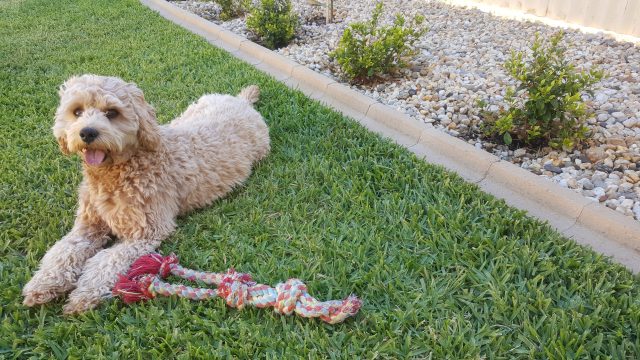 Driveway
Driveways don't have to be just functional concrete slabs. Light-coloured rectangular pavers, such as Adbri Masonry's Havenbrick, placed in a stretcher or herringbone pattern, add to the overall neat, manicured landscaping of the front yard and creates a stunning first impression leading up to your home. There are many different pavers to choose from, however, when considering pavers for your driveway, ensure they are rated for driveway use.
Side Paths
A well-presented side path is practical and attractive and can increase the value of your home, as well as adding valuable additional space to utilise. To have the continuity of Hamptons style throughout your property, consider a footpath or feature stepping stone path using large format square or rectangular concrete pavers. Concrete pavers such as Adbri Euro Classic or Euro Stone are hard-wearing, easy to install and look great. For added 'wow' factor, lay the pavers offset in a stretcher bond pattern and fill the voids with decorative stones or greenery.
Backyard
To many Australians, Hamptons gardens are synonymous with size, large expanses of lawn, pool houses and monster hedges. The reality is, there are key elements of a Hamptons style that can be brought into a garden of any size with smart material selection. A beautiful deck with white rails bordered by lush, green hedges will create the classic Hamptons garden design, however, if you have a smaller space, you can bring in the greenery with buxus balls that still allow for formality and provide a manicured aesthetic.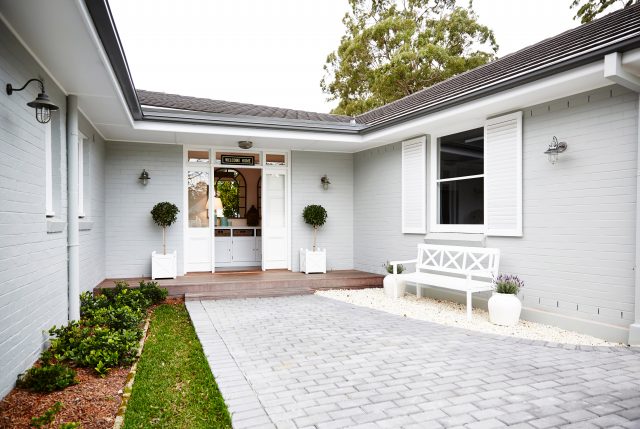 Jason suggests creating an entertaining area with large concrete pavers, where you can unwind with friends and family. "You need a functional paved area to appreciate the beauty of your garden."
Jason adds: "You will never regret improving your home with a destination garden, you will get more out of your home, increase its value and literally feel like you are on holiday all year round."
See Adbri Masonry's "Kerb to Back Fence" manual for more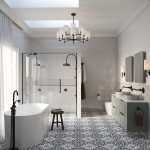 Discover what styles Australian renovators like the best
Australian home makers are favouring safer styles such as Traditional, Coastal and Scandinavian when it comes to home renovation, according…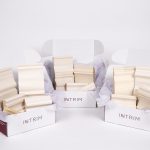 Hamptons selections in a box: the popular style just got easier!
Sponsored by Intrim While we often tell you it's the finer details that add up make an interior feel finished,…