Kip & Co and Ken Done collab again after successful range
Kip&Co have partnered with iconic Australian artist Ken Done for their second installment in less than 12 months.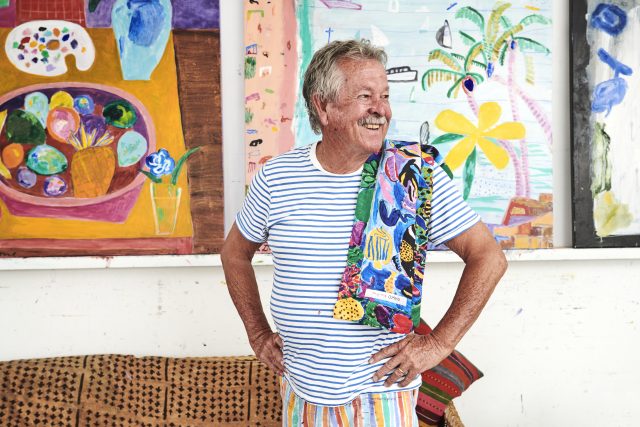 Following on from the success of Ken's first collection with Kip&Co in October last year, which saw more than 5,000 customers buy a piece, they're going again, and it's as colourful and gorgeous as ever. Fans have been enquiring ever since about when there'd be another drop of Ken by Kip goodness and today (8 August) is the day! 
"The collection is a celebration of colour featuring some classic Ken Done artistry including sunbathers on the beach, Australia's incredible flora and fauna, the Great Barrier Reef and yachts on Sydney Harbour," says Kip co-founder Alex McCabe.
The Ken Done collection is back by popular demand, for a limited time, with all your favourites and plenty of newness. "You can't overstate the significance of Ken Done," says Alex. "The octogenarian was a disruptor before the term was fashionable, defying expectations of a stuffy art world by morphing seamlessly from an art director to designer to painter, courted by prime ministers and pop icons. His art epitomises Australia, its luminous, vibrant colours, the sharp, bright sunlight, the smell of the ocean, the sound of carefree laughter. It's the stuff that makes you feel proud and lucky to call this country home.
"When we grew up in the 80s, Ken's art leapt off the walls and into our day-to-day lives, providing an incandescent backdrop to our most nostalgic, treasured childhood memories. Collection two brings two new prints along with new product offerings including beach bags and eskies, perfect for the upcoming summer season."
Shop online
May Gibbs x Kip&Co make a comeback with new keepsakes for kids
The May Gibbs x Kip&Co collaboration has returned this month with a limited release of kids and baby bedding and apparel. Featuring…