Latest IKEA furniture hack will elevate your sofa
With the cost of living continuing to escalate, the IKEA furniture hack is more prevalent than ever and it's a phenomenon that has been capitalised on by Melbourne based business The Styled Sofa. Offering a range of custom, luxury slip covers for IKEA sofas, The Styled Sofa allows people to give their IKEA furniture a fresh and elevated look for a fraction of the cost of purchasing something new. The range of linen, corduroy and velvet covers are washable too – what's not to love?
An apparel designer by trade, The Styled Sofa's Jenni O'Callaghan came up with the business venture when her own IKEA lounge needed a refresh. "The idea came about because I have an IKEA sofa at home and while it was structurally very sound the cover really needed replacing. I started researching new sofas and thought it was going to be very costly to upgrade and I didn't like the idea of sending my existing sofa to landfill," says Jenni O'Callaghan who launched the business in 2022 and has been very busy since.
And while IKEA do offer replacement sofa covers, Jenni was uninspired by the limited range of colours and fabrics on offer. "There aren't many options at IKEA and they are heavy on the polyester. By contrast we offer luxurious linens, velvet and corduroy."
A whole new set of replacement covers for a three-seat sofa starts from about $400-to-$500 and the lead time for manufacture is about six-to-eight weeks. You can also order up to five fabric swatches from the site to assist in making a choice before purchase.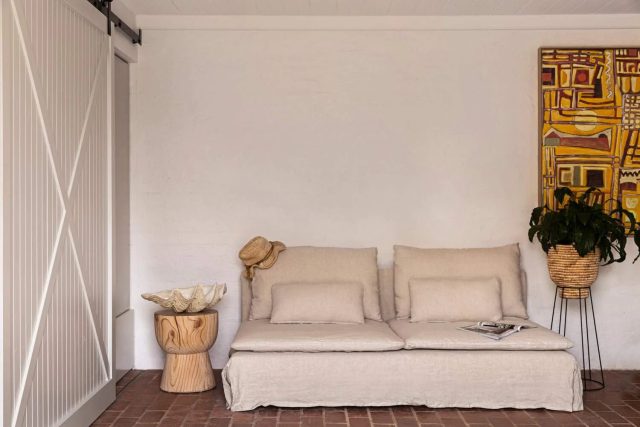 The formula is working with the business only just keeping on top of orders and positive feedback from customers on the daily. "In this time of mortgage stress and cost of living pressures, we are looking to IKEA hacks for cost-effective ways to rejuvenate our lounge rooms without having to outlay for a whole new sofa," says Jenni.
The business has many repeat customers with many having purchased purchased two different coloured sets – one for winter and one for summer. "I feel like it's a sign of the times. It's a relatively cost-effective upgrade and the covers work to elevate IKEA products. It's IKEA but special."
Shop The Styled Sofa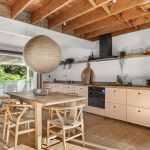 Customea lets customers hack their IKEA kitchen with fancy doors
Despite launching halfway through covid, an Australian business offering the ability to customise your IKEA kitchen has been embraced and…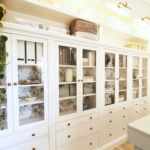 IKEA hacks Australia: DIY built-in HEMNES cabinetry how-to
Would you love built-in cabinetry in your living room but balk at the cost? Well, you know we love an…