Latest Laminex colours are all about wellness
Laminex have introduced a new palette of colours that enliven, empower, refresh and uplift – breaking away from the conservative colourways that have dominated trends in recent years.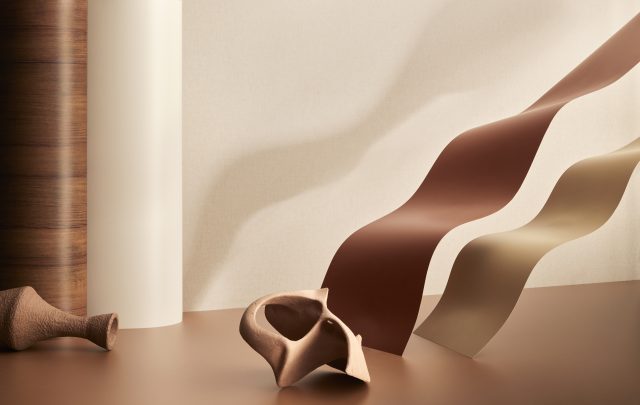 Design Directions 2023 features four distinct palettes; Connected Calm, Nature's Nurture, Energised Contracts, and Sunburnt Country, which bring a refreshed perspective to instilling colour into our interior space. They're centred around optimism and a new sense of freedom, inspired by the reductivism of recent years and enabling us to express ourselves by breaking free from the past and looking towards the future. 
The hues of Green Slate, Otway, Possum and Seed promote harmony and serenity in the home by replicating the invigorating variety of hues of the forest. These subdued tones are enhanced by distinct woodgrain textures, including Natural Ash and Greyed Woodland, and Luxe Elba TrueScale – an elegant grey marble from the new TrueScale range for a sense of authenticity and durability. 
Offering neutrals in hyper-accurate stone prints such as Premio Carrara TrueScale and Calacatta Majore TrueScale and the striking woodgrains of Calm Oak and Chestnut Woodland, Connected Calm gently reminds you to ground yourself with the surrounding landscapes. These textures are elevated by timeless, pared-back shades, including Aries, Paper Bark, Peruvian Clay and Winter Sky – a selection evocative of the jewelled tones by the seaside, offering a timeless simplicity and an understated look designed to last a lifetime. 
Flexible and endlessly versatile, the colours of Sunburn Country complement the Woodgrains of the range that can be applied minimally or in striking combinations to enrich your space. The native tones of Pumice, Pale Honey, Burnt Ochre and Morooccan Clay offer limitless design possibilities for warmth and comfort. Elevated by the tactility of Natural Teak, Planked Urban Oak and Clay Textile, Sunburnt Country is a confident and bold palette that celebrates the beauty of the Australian landscape. 
Energised Contrast is a mood booster, showcasing saturated, vivid tones and distinct textures – a palette designed to uplift and inspire. When crafting Energised Contract, Laminex envisioned a unique collection to improve customer wellbeing by instilling harmony and balance in your daily routine through bright, functional and mood-enhancing designs. 
As we continue to navigate the post-COVID era, Laminex were inspired by the 'care culture' trend, creating tones such as Portsea, Golden Wattle and Fresh Spring to rejuvenate your interiors with a bright pop of colour. These tones have been crafted to complement the tactility of Danish Walnut, Milkwood and Marmor Grigio TrueScale stone. 
See the full range or order a free sample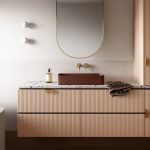 Laminex introduce new profiled door and drawer fronts
Laminex have extended their innovative Surround by Laminex decorative wall panels with a new collection you can use on your…