Le Rock Restaurant at NYC's Rockefeller Center by Workstead.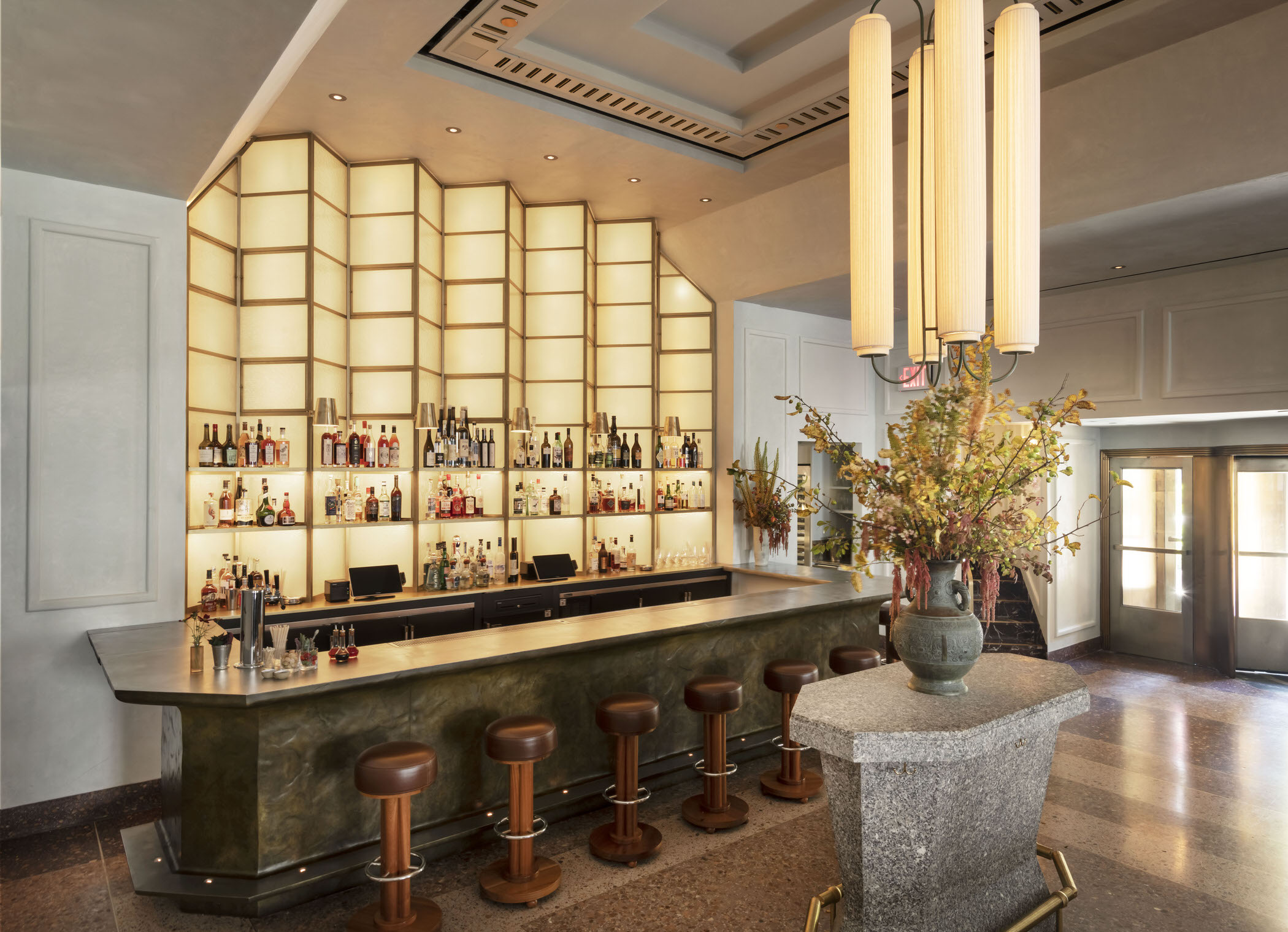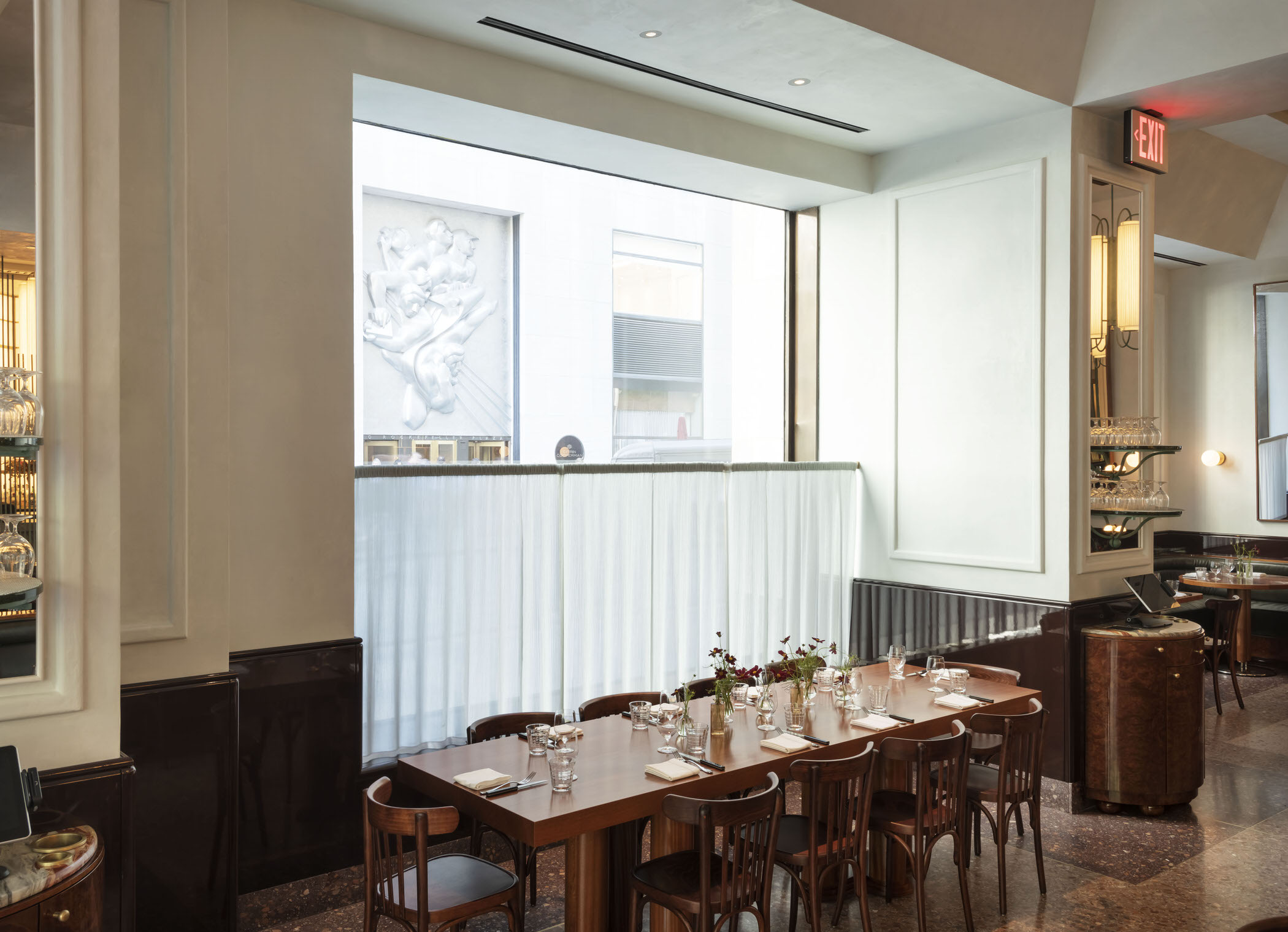 At Rockefeller Center in midtown Manhattan, Workstead has recently completed Le Rock, a new restaurant anchored by a two-ton cast-bronze bar. Located in the International Building, the 370-square-metre commission reconciles a 19th-century brasserie aesthetic within its Art Deco setting.
"Le Rock is an interpretation of the traditional brasserie, and as the design crystallised around that inspiration," says Workstead's Partner, Ryan Mahoney. "The image of an oyster shell persisted—it signified the program and offered a counterpoint to the abstracted Art Nouveau and Wiener Werkstätte vocabulary of the overall space."
The bar acts as centrepiece and a functional sculpture made by casting 100 panels of bronze by the lost-wax method—the panels were subsequently texturized, then welded and chased into a single form. The studio paired the bronze with a hammered stainless-steel top, and together the surfaces evoke textures of an oyster shell.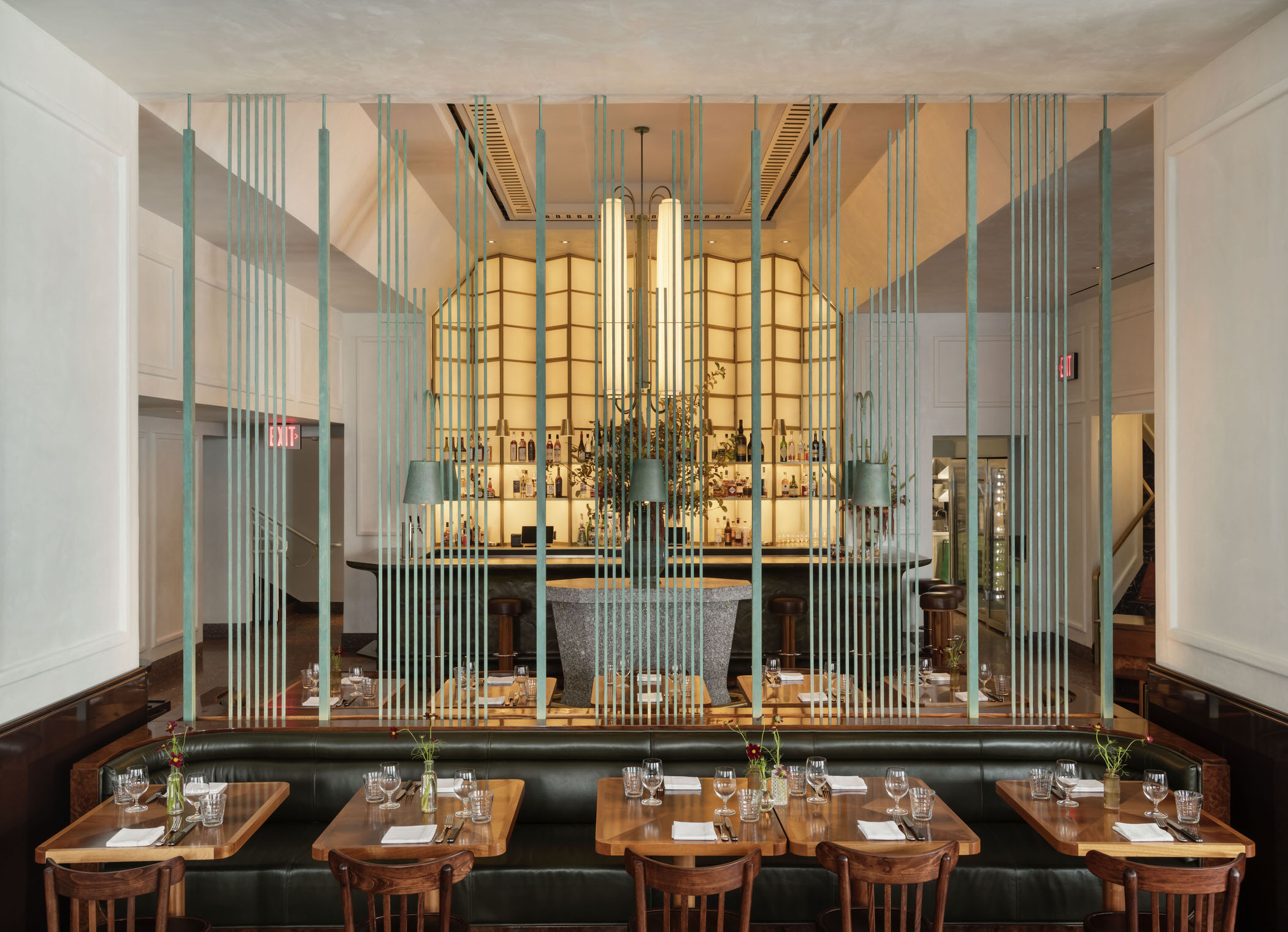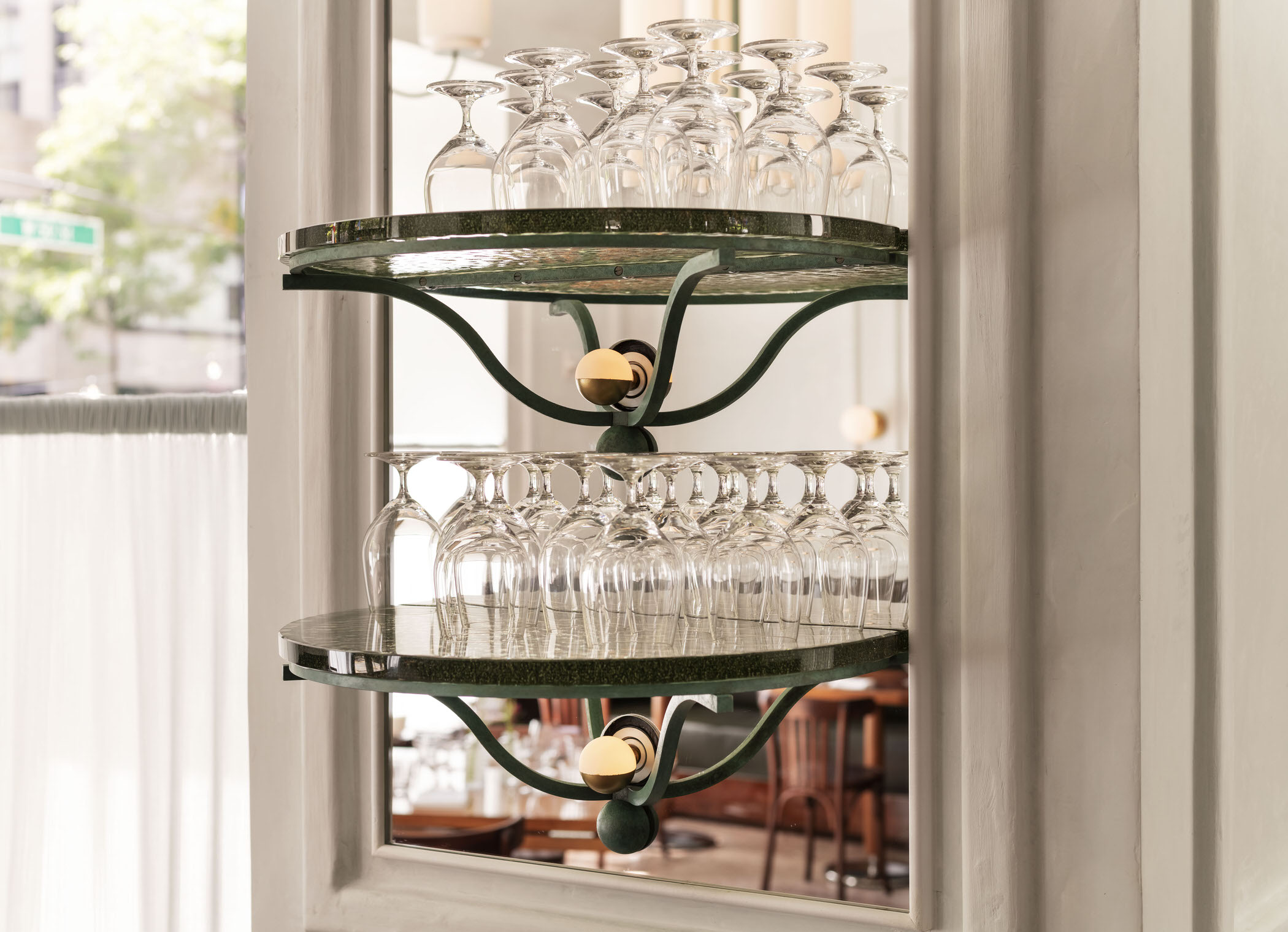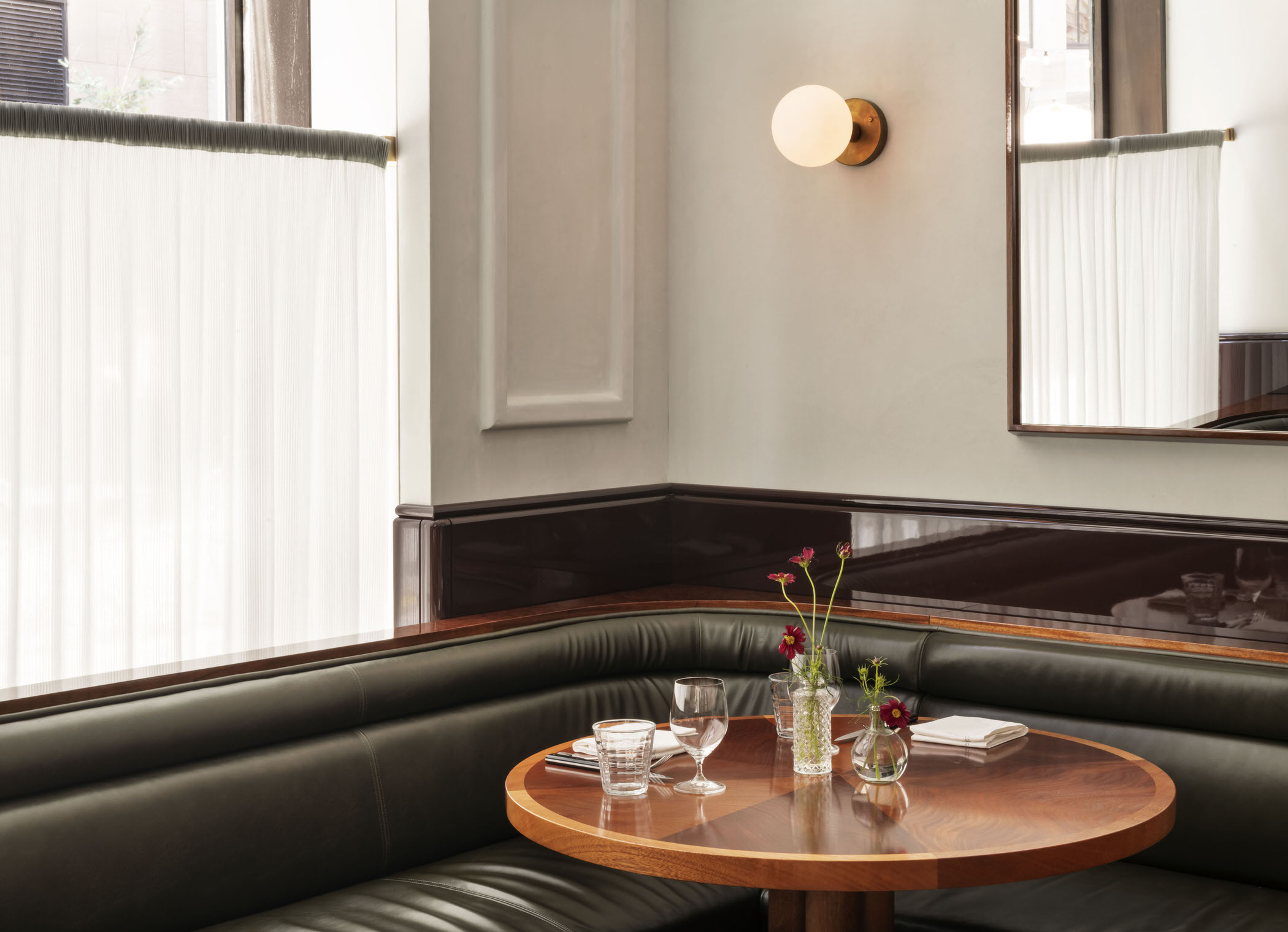 Workstead worked with New Format Studio to fabricate and design the bar. To create mould cavities for the bronze casting, wax panels were dipped into a ceramic slurry that hardens into a negative form. The wax is melted out of the ceramic mould, and molten bronze is poured in. The final bronze piece is a direct replica of the wax mould. Mahoney remarks: "In every aspect of Rockefeller Center there is this inclusion of artwork, much of which was made using similar methods. It is heartening to extend that legacy into Le Rock."
Inspired by the existing dynamic architecture, Workstead angled the entryway inward to recast the threshold as a portal. Expanding on this geometry, the design team cut into and tiered the ceiling of the 22-seat bar and 92-seat dining room. They then coated those surfaces in a pale blue–tinted hand plaster finish and arrayed the space with looped sconces and pendant lighting finished in a complementary patina.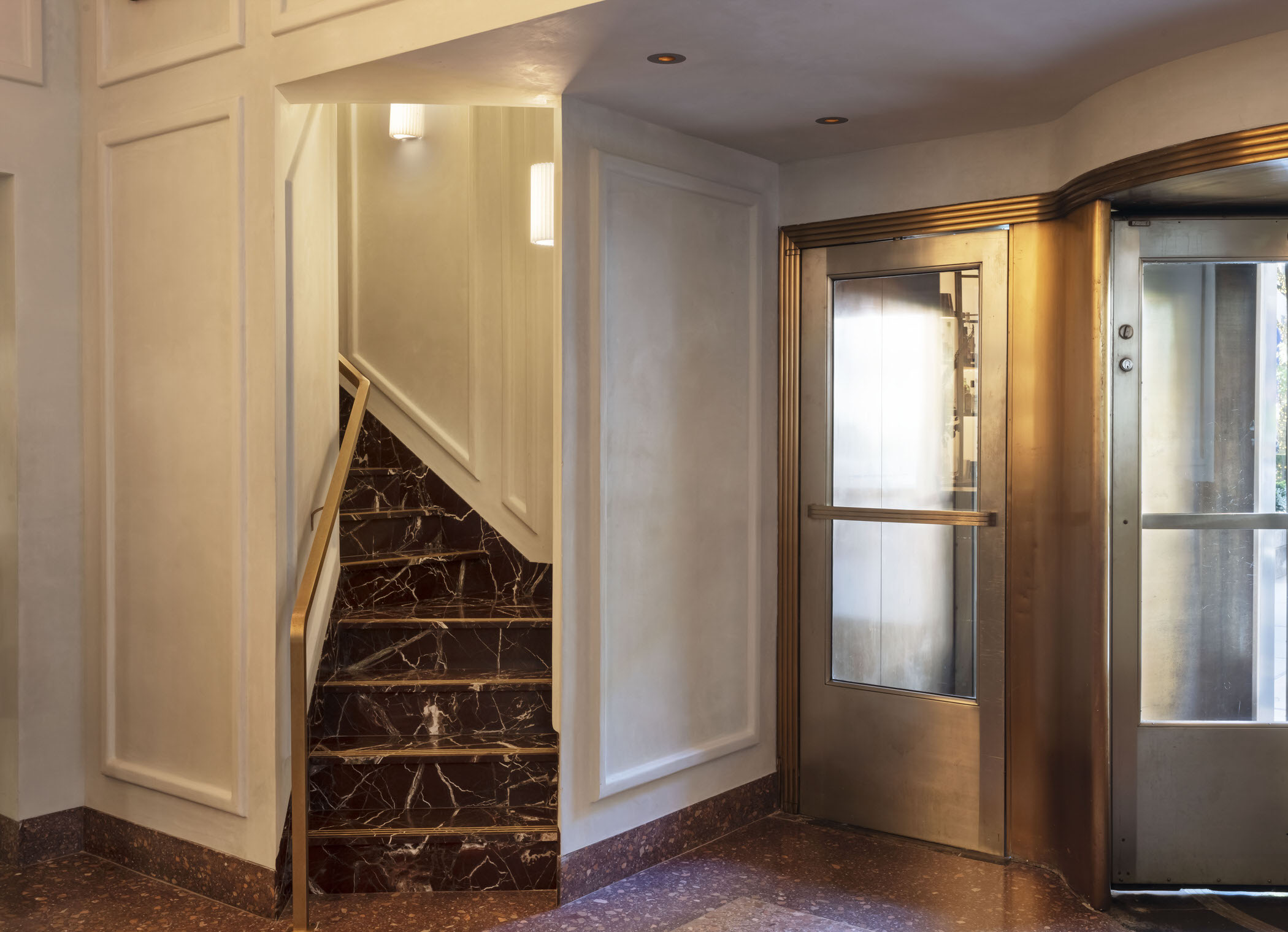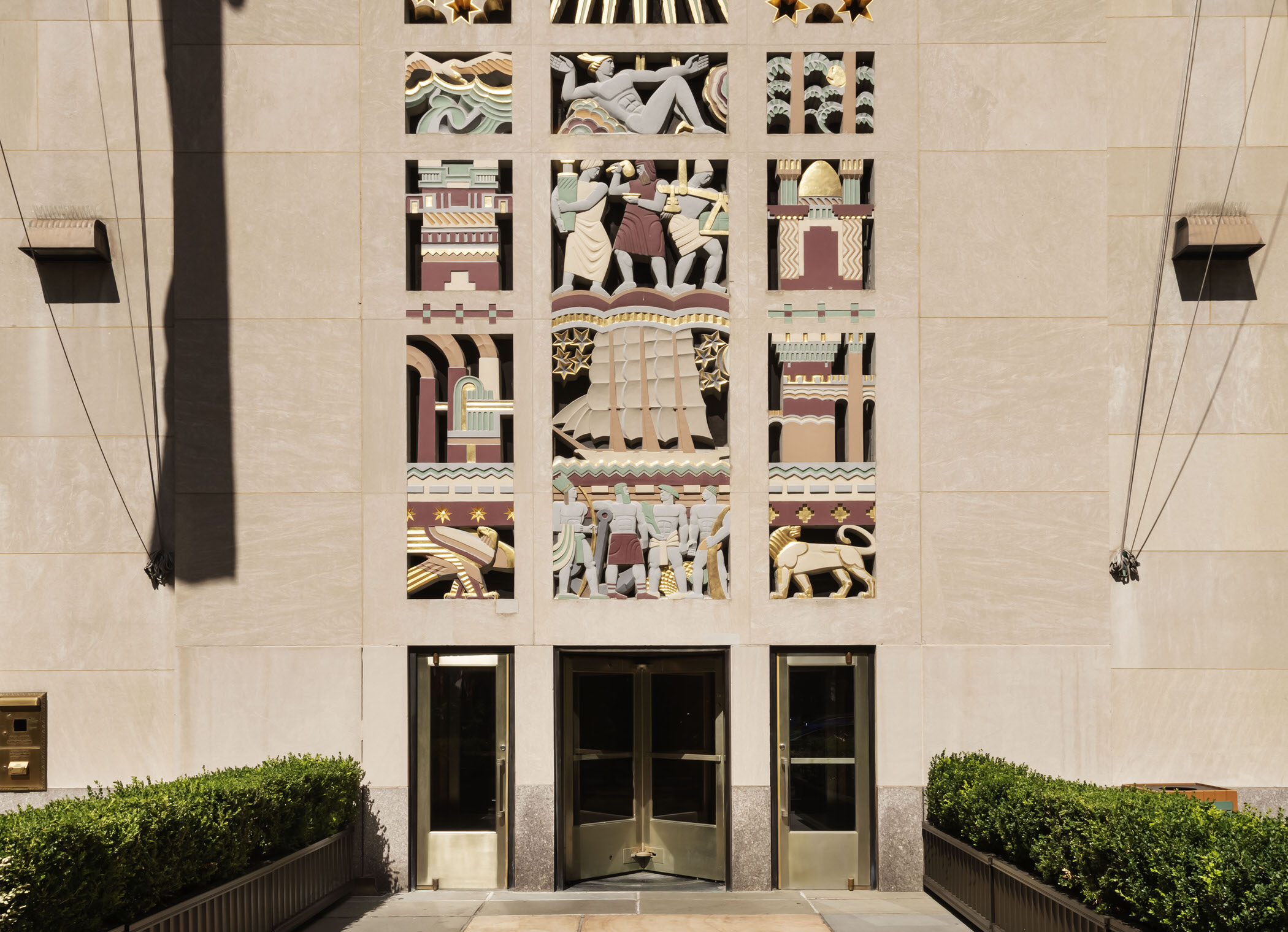 Banquettes with burled mahogany and loden green leather upholstery lend dimension to the interiors datum, while the wainscot panels are finished in a dark oxblood lacquer that feels like an extension of the terrazzo underfoot. A delicate patina green partition discreetly separates the bar and dining areas.
With sparingly dressed windows, open shelving and a floor plan that emphasises configurability over hierarchy, Le Rock has reimagined one of the world's most egalitarian dining formats for one of its most democratic addresses.
---
[Images courtesy of Workstead. Photography and video by Matthew Williams. Music by Robert Highsmith.]