Maine House Interiors' Amy Spargo's new wallpaper collection
Interior designer Amy Spargo believes you can never have enough wallpaper because it creates a luxurious feel that paint just can't! So it was a dream come true to collaborate with Milton & King and artist Bethany Linz on her own range featuring treillage.
"I adore wallpaper and always have," says the founder of Melbourne interior design firm Maine House Interiors. "It is a wonderful way to bring together a room in such a transformative way. In my projects I use heavily patterned wallpapers for a bold look and then in contrast, finely detailed striped and checked wallpapers for a more subtle feel."
Amy said one of the reasons she partnered with Milton and King is because of their affordable price point. "Their papers are well priced and I am a firm believer that good design should be available to all."
The Secret Garden Collection designs were hand-painted by Sydney artist Bethany, inspired by the timeless French art of treillage.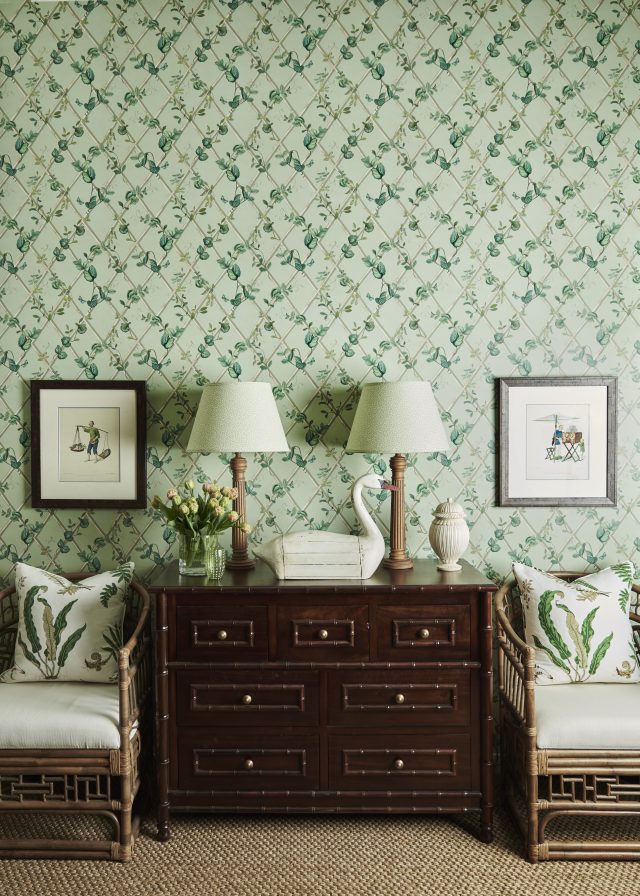 "The idea came about to create the range because I couldn't find anything like it in the current market," said Amy. "I have always loved treillage but couldn't find a paper that had the correct scale, fine detail and colour range. To have a design in my mind, then to see it beautifully and skilfully hand painted by Bethany was a dream come true. 
"It is even better than I could have hoped. The joy really came when I had a client immediately fall in love with it, even in the prototype stage, and order it for the home we are working on together."
For anyone scared of using wallpaper, Amy says: don't be! "Choose a design that suits your personal style and that you truly love, and then you'll never grow tired of it. Also, most importantly, hire a professional hanger to install it if you're not handy."
The new Maine House Interiors wallpaper collection is available for purchase through the Milton & King website. It boasts 10 designs, with a 10m roll starting at $270, and samples available for as little as $4.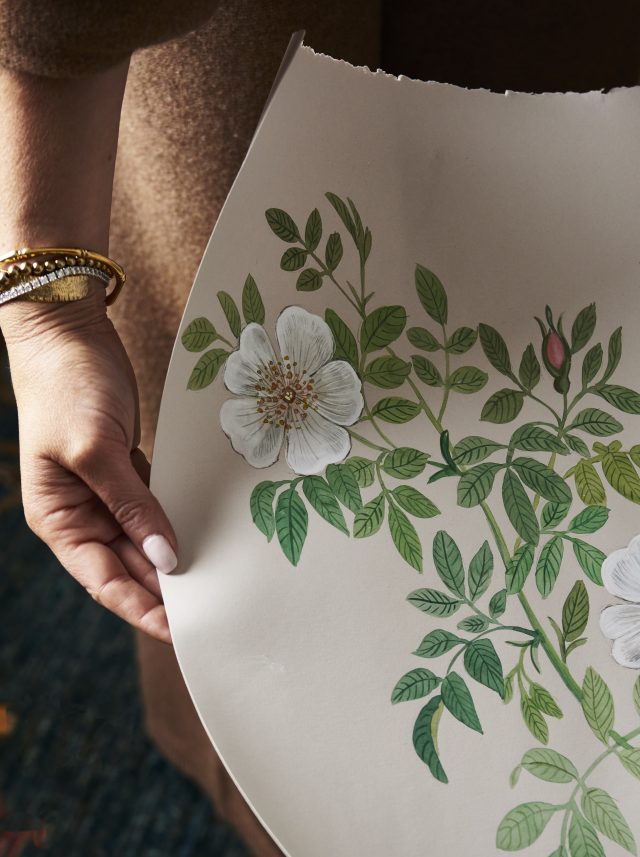 The designs include motifs of wild roses, sweet pea vines and ivy, entwined among bamboo trellises. Inspired by renowned interior designer Elsie de Wolfe, Maine House Interiors hope to bring the distinctive French style into everyday homes.
Founded in 2007 by brothers Bryce & Richard Capp, Milton & King is a luxury wallpaper manufacturer and brand that is produced in Toowoomba, QLD. After launching from their parents' garage, the business now boasts headquarters in both Australia and the US.
Shop the Secret Garden Collection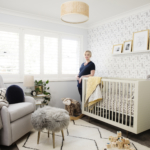 Baby number two's modern and unisex nursery reveal
Photography by Sam McAdam-Cooper There's a new room in our house which is calm, serene and incredibly tidy… because nobody…
The case for wallpapering every room in the home
Sponsored by: Grafico We're long-time fans of wallpaper here at Interiors Addict which is why our interest was piqued when…