Marble look porcelain a cheaper alternative to natural stone
While new technologies continue to shape the interior design scene, one that has been getting a fair bit of traction of late is marble-look porcelain. A great alternative to the much more costly natural stone, the latest printed porcelain tile technology makes it difficult to distinguish from the real thing.
Founded by husband and wife duo Anton and Rita Bourtsev, Sydney's Kaolin Tiles has a unique offering in this space –  the company offers over 100 different marble-look tile designs in small and large formats.
"We scan natural stones and recreate them by printing them on porcelain tiles. We do a 12-layer print which gives incredible depth and realism as there are several colours printed on top of one another. It's pretty had to differentiate our porcelain product from natural stone," says Anton Bourtsev of the product that can be used on the floor and wall, kitchen benchtops and bathroom vanities.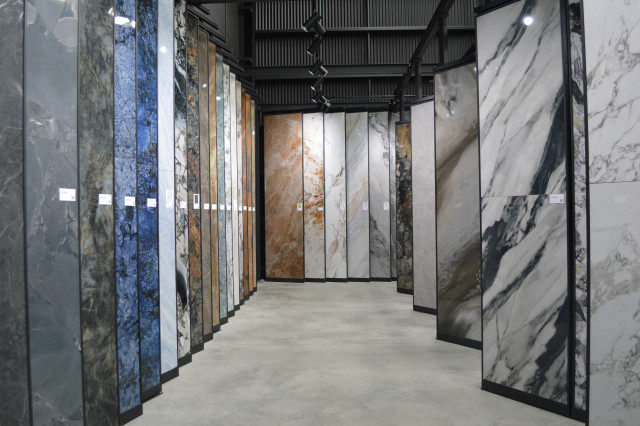 The Kaolin Tiles range is made from clay and the company name is derived from the Gaoling Village in China where fine China has been made since the 15th century. Kaolin is considered the superior clay because it is the hardest, most elastic and translucent and the resulting material is durable and strong as well as heat, chip and scratch resistant – all fabulous selling points.
"People still see porcelain tiles as a typical construction material that's only available in small sizes, but we use porcelain to create that precious stone look in a large format," says Anton.
And as for pricing, where you might pay between $700 and $2,000 per square metre for a natural stone, the Kaolin product comes in at around $200 per square metre.
Unsurprisingly, the product's affordability has also resulted in several clients being more adventurous with colour. "Even if you have a high budget, it's still hard to find pink or blue natural stone but with our product you can get the same look on a much smaller budget so we've found that our clients are taking more risks with colour in their homes," says Anton.
Kaolin Tiles also has an Endless Vein product that allows you to purchase sets comprised of six-to-eight large format porcelain sheets. They come in 750mm x 1500mm and 900mm x 1800mm iterations and all join to create an endless connection between the veins. "You don't see the print repeated and it looks like one beautiful piece. For example, an eight-piece set would give you around 13 square metres without repeating the veining," says Anton.
Also, the product can be laid with an almost seamless grout join – whereas a typical join is 1.5-3mm, the Kaolin range can accommodate a 0.5mm grout join. "The very small grout combined with the endless vein makes for a stylish finish."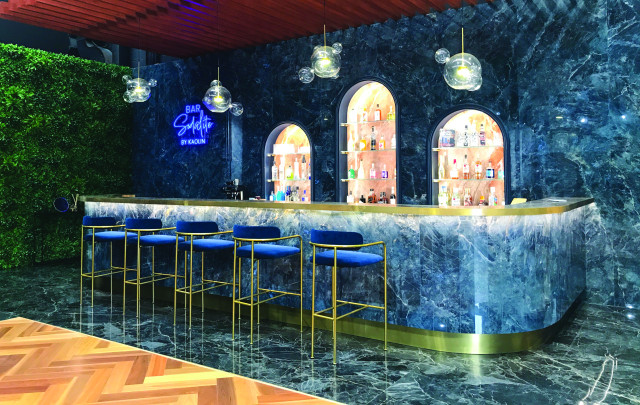 For more on Kaolin Tiles
Family business thrives as natural stone's more popular than ever
When Sandeep Rawal left India for Australia in 1995, he intended to study economics at university, but the universe had…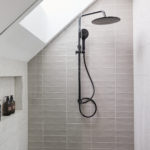 5 new ways to lay subway tiles
The subway tile, known for its classic and timeless nature, has experienced a dramatic renaissance this Spring, but not in…