Melburnians will love this colourful art inspired by their city
After moving back to Victoria after eight years in Queensland, artist and designer Elise Gow was full of inspiration. "Melbourne is such a wonderful, vibrant city full of culture, colour and diversity. I fell in love with our beautiful capital city all over again and I just had to draw it. In the famous words of The Castle "it's the vibe of it". 
Based in Gisborne, Elise's mission is to bring happiness into your life and home through her colourful artwork. From striking still life and landscape artworks to fun illustrations of Australian animals, her creations will add warmth to your home and bring a smile to your face.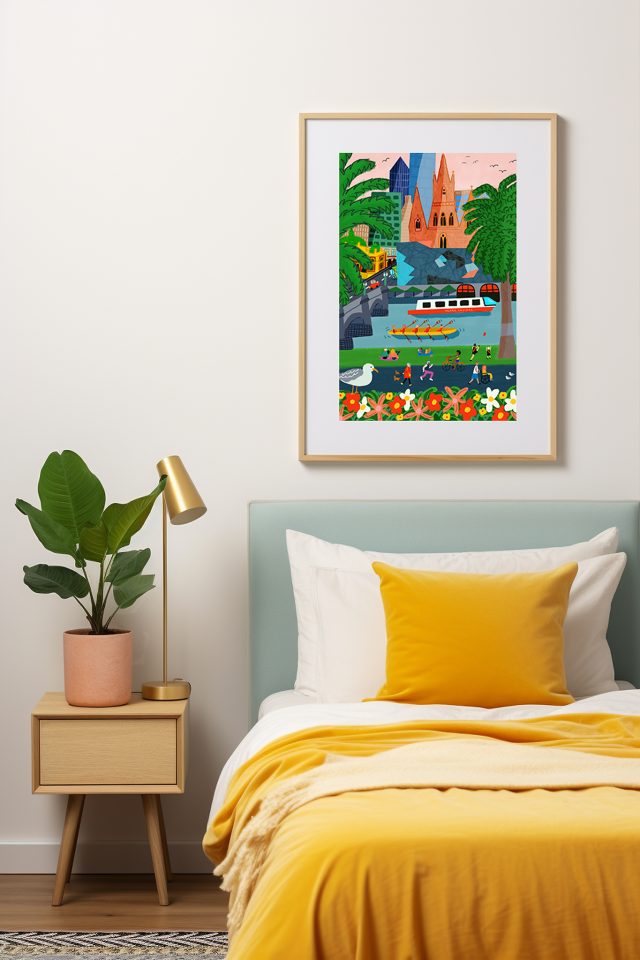 Her work features on a range of products from large statement wall art pieces and smaller fine art prints, to greetings cards, kids flash cards and handmade earrings that feature her designs. Elise manufactures some of her own products and what is outsourced is all made in Australia from ethically and sustainably sourced products where possible.
"I love creating colourful, fun artwork that brings joy into the world. Seeing my artwork come to life on products has always been a dream of mine. It's also really important to me that my products are Australian made. I like to know where exactly my products are coming from, who is making them and that I'm supporting other Australian businesses," she says.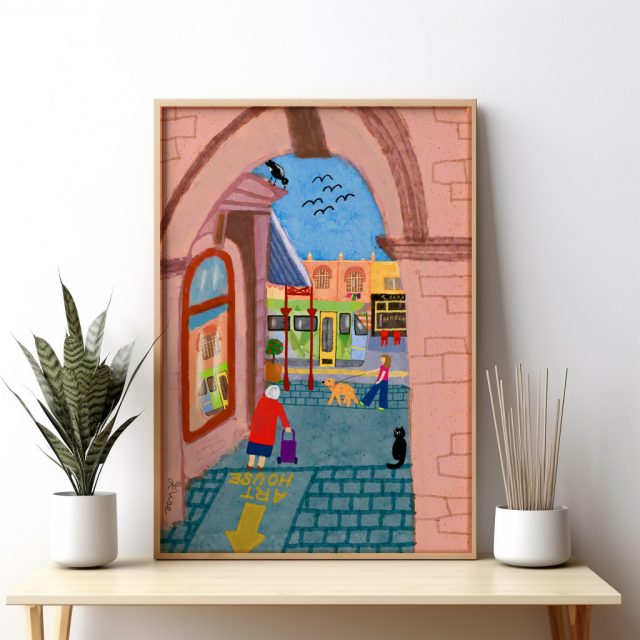 Elise's latest art series features Melburnians going about their daily business, creating playful stories within each scene. From a father and son playing footy on the banks of the Yarra to a runner on the Tan, hot air balloons over the city, dog walkers and a guy pushing his girlfriend in a wheelchair being watched on by some cheeky seagulls.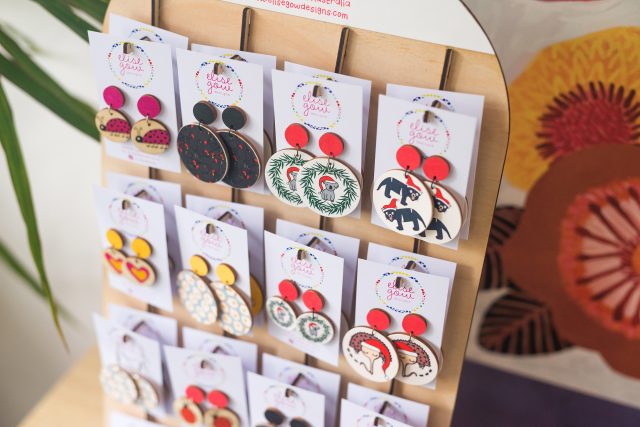 "I think more people should have big, colourful artwork on their walls. Art brings such a great vibe to any space. It's what really makes a house a home."
Elise also offers wholesale and art licensing.
For more information and to shop online.