Mini backyard barn makes perfect home office & guest bedroom
Sitting at the rear of a 1920's sandstone cottage in Sydney's Helensburgh, this stunning freestanding space serves as a home studio and guest bedroom for Nat Spadavecchia, the brains behind the styling and photography studio The Palm Co. "The original home already had a garage which had been converted to a dodgy granny flat, but it was termite infested. We used the bones of that to create the studio," she says.
Painted in Dulux Nightsky, and clad in James Hardie's Axon vertical cladding, the studio contrasts beautifully with the main home which is a heritage-listed cottage that sits at the front of the block. "We loved the look of darker cottages, something that contrasted with the sandstone. White just felt a bit wishy-washy next to it, but we wanted this to be a bit more of a statement. You get that with the black – it's really minimal and crisp," says Nat who drew on Japandi elements when designing the space.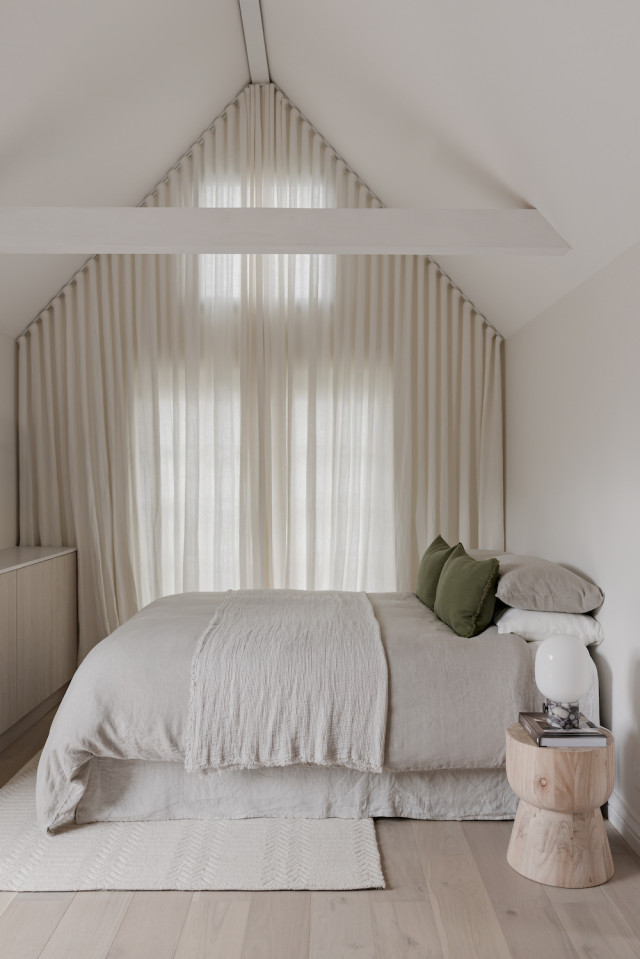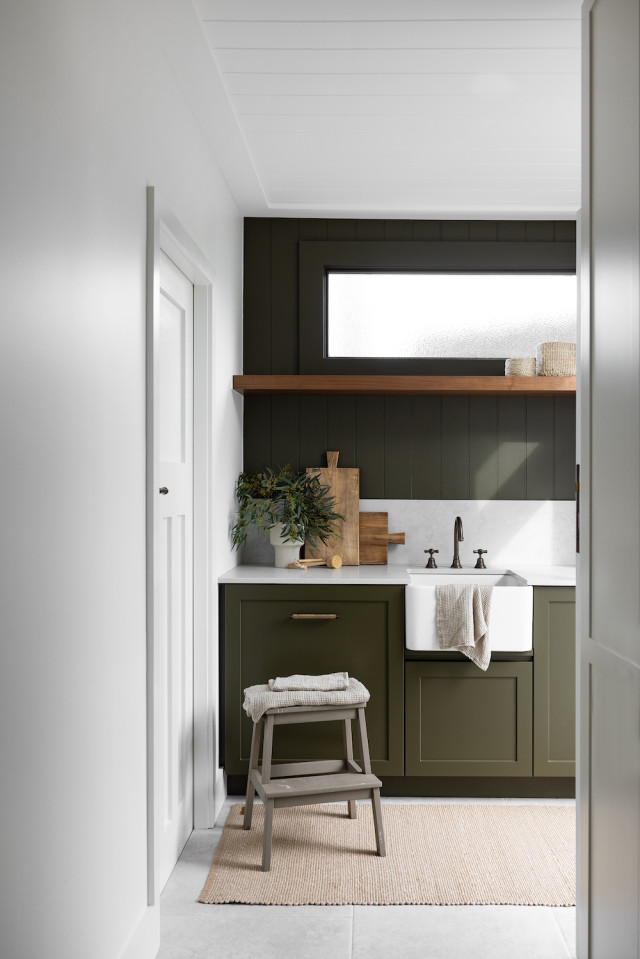 Stripping the garage right back to the frame, Nat was able to update and alter the position of the windows and doors which are all painted in the same Dulux shade as the exterior. A pair of beautiful false barn doors in American oak add warmth and texture. The backyard landscaping remained the same but stepping stones were added to connect the studio to the main house and a few potted plants were added for interest.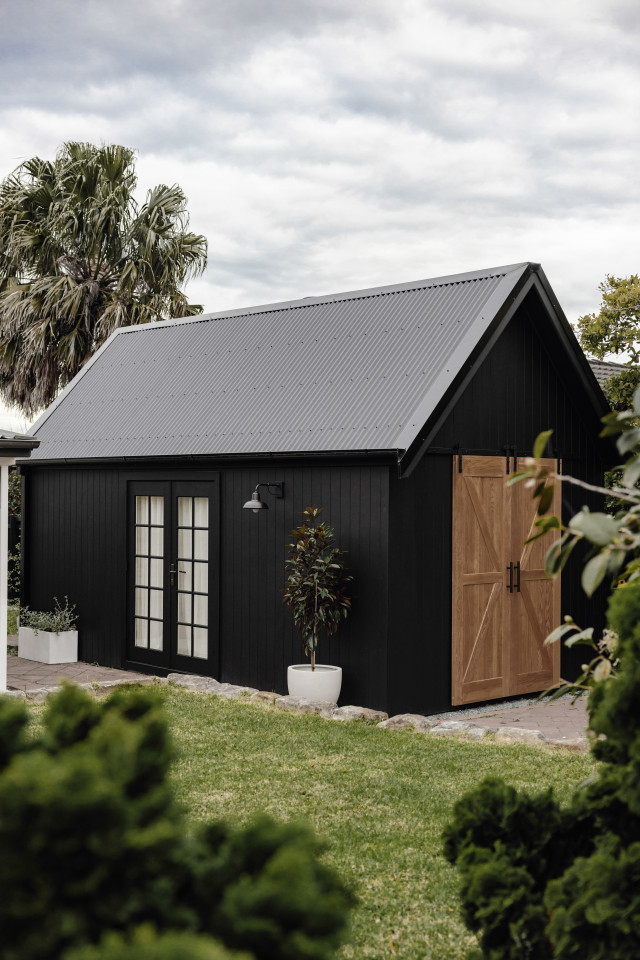 Used primarily as a home office, the space functions as a guest bedroom and calm oasis for Nat who explains that the main home that she shares with husband Zach and their toddler Leeroy is quite small. A great way to express yourself creatively while also increasing the value of your property, an external studio is a no brainer if you have the space, explains Nat.
"After COVID, so many people are working from home, so if you can have that already set up, it's just a bonus. I got to a point where I was working from home a lot and the expense of an external studio on top of our mortgage just didn't make sense." And who could blame her for never wanting to leave the house again when she can work in such chic surrounds?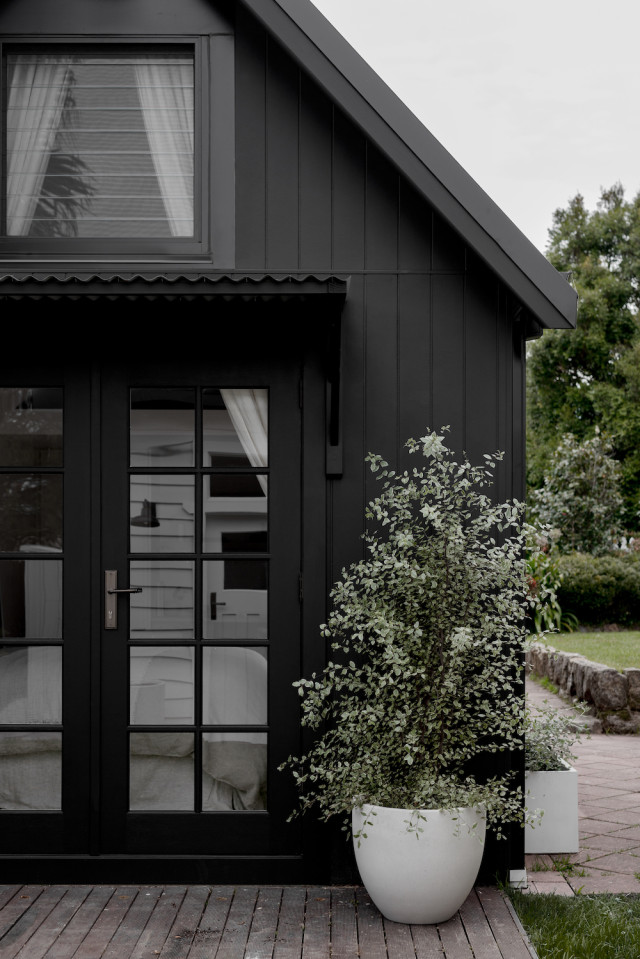 For more on James Hardie's Axon TM cladding | For more on The Palm Co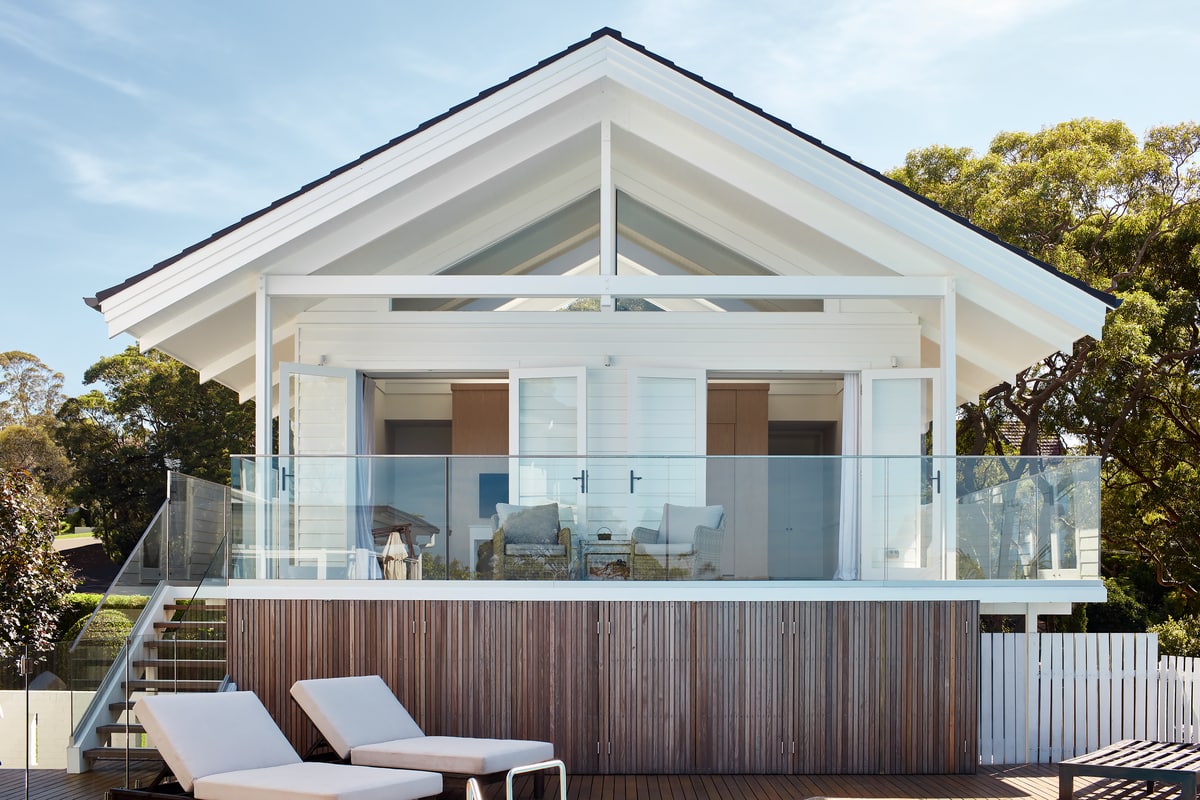 Granny flat, pool house or studio: whatever it is, it's gorgeous!
Studio, granny flat or pool house. Whatever you call it, it's certainly a popular option for Australian homes of late, no doubt due to rising property prices and people spending a lot more time at home due to the pandemic. So, when this light-filled, multi-purpose dwelling landed in our inbox we just had to share. The work of Hobbs Jamieson, this stylish studio is part of a family home located in the northern Sydney suburb of Clontarf and quite simply, it's the bright, white pool house of our dreams. "The homeowners are a professional couple with two young children, and…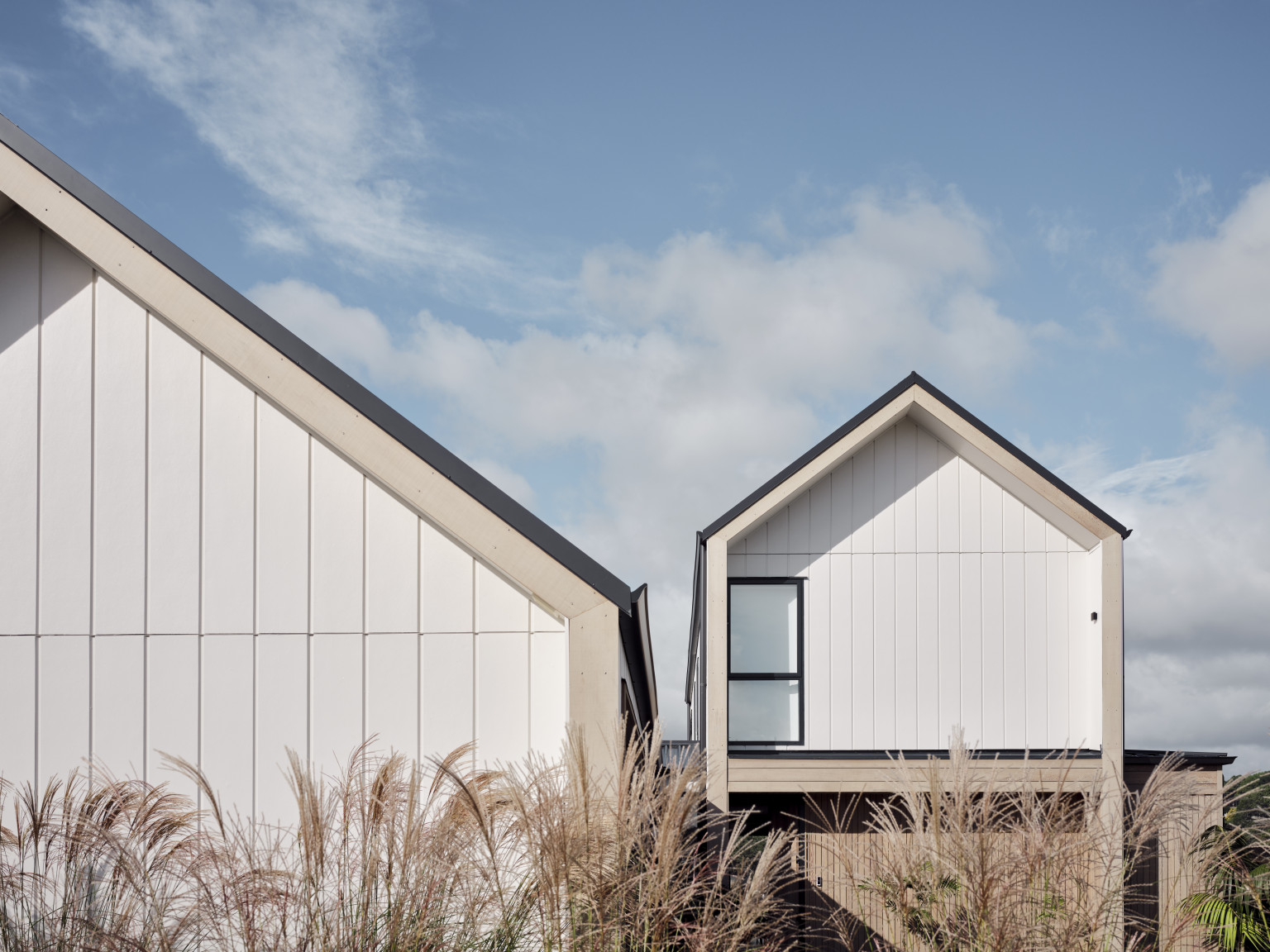 New exterior cladding product perfect for the Scandi-barn look
With its combination of weatherboards and clean lines, the Scandinavian Barn remains a popular aesthetic because it marries contemporary and traditional design so beautifully. Typified by steep, pitched rooves (a necessity to stop snow gathering throughout Scandinavian winters), countless homes have been designed in this style of late and lovers of the aesthetic will be pleased to hear about a new exterior cladding product that is perfectly suited. Ideal for this style of home, James Hardie Oblique Cladding is a fibre cement shiplap board product that adds clean lines and geometric precision to house exteriors and is ideal for renovations…