New double layered rug lets you easily remove the top and wash it
Sponsored by double
There's been a lot of buzz around washable rugs this year as more brands offer this solution. As a mum with a busy and sometimes messy (really!) home, I've been considering them myself. What's always put me off is that any of a half decent size can't usually be washed in a residential sized machine. Now double have answered my prayers with a clever rug comprised of a sturdy non-slip bottom layer (think yoga mat) and an easily removed and chucked in the wash (at home) top layer. Genius!
Of course I had to try it for myself (perks of the job!) and I'm here to tell you all about it. Not only is this a clever solution to being able to easily wash rugs which suffer spills and marks, it also enables you to switch up your look without changing the entire rug. You can simply buy a new top layer and keep the bottom layer the same.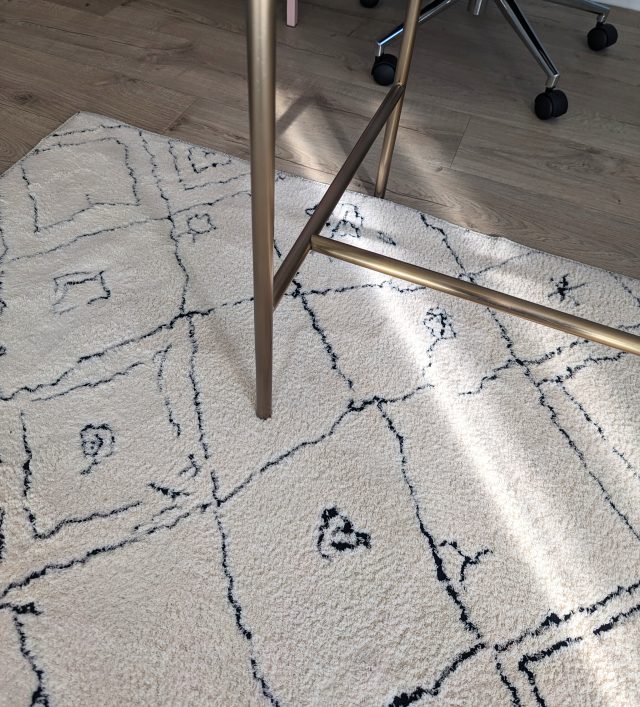 Loving the sound of it, am I right?! (Read on for your discount code to try double yourself).
First impressions were great when my rugs arrived. I thought the top layers might be a bit flimsy but the first one felt as fluffy and quality as a regular rug, just a lot lighter weight. Setting it up was a breeze. You simply roll out your base layer, roll out your top layer on top, tuck in the corners, then remove any creases with a cool iron. It reminds me a bit of contacting my son's school books (but with less air bubbles)! The two layers grip together well, a la velcro!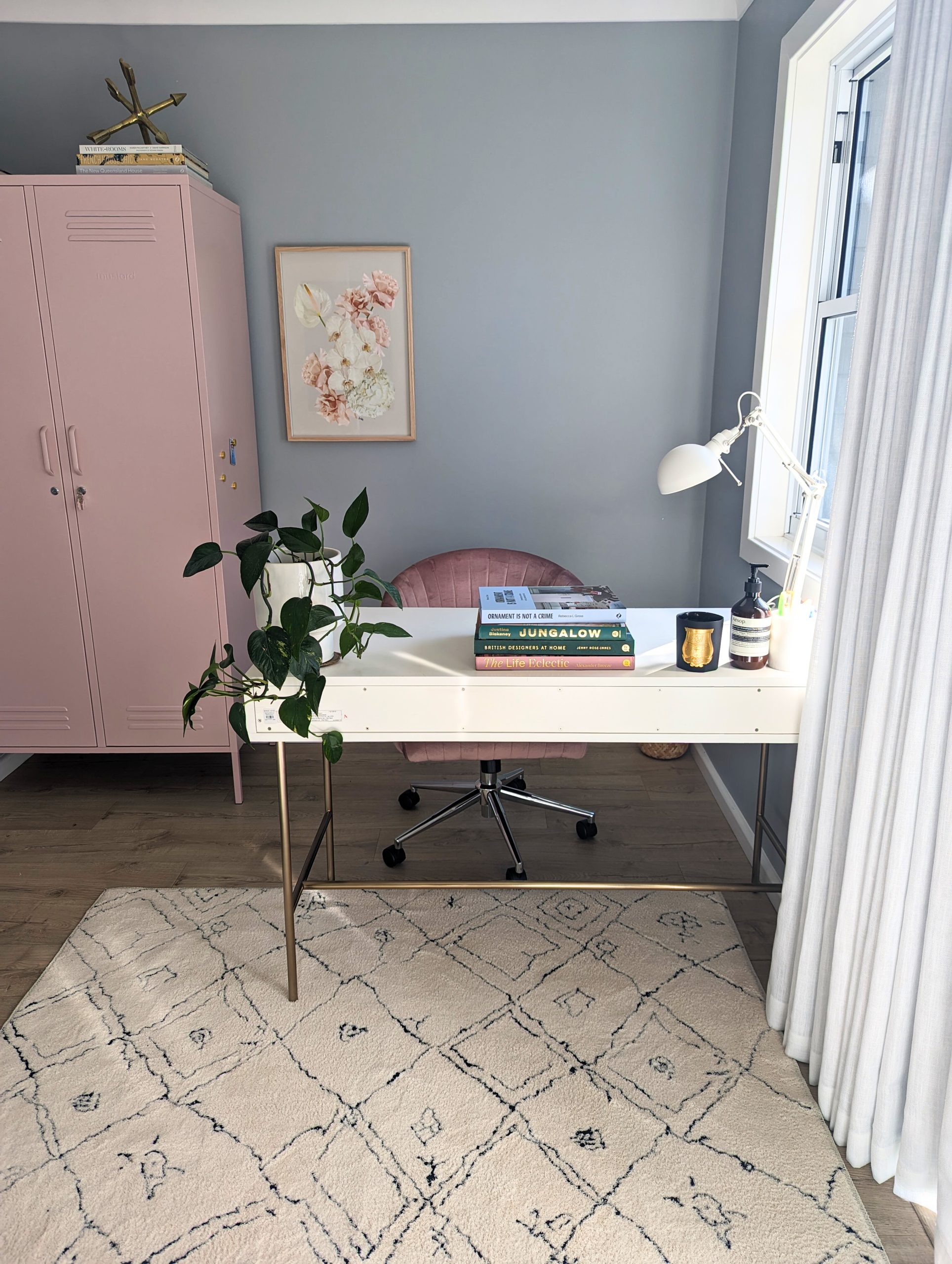 The first design I picked was for my home office, to add some much needed warmth and texture. Because this room has a back door to the garden, I was always hesitant to put a rug in there in case the kids ran muddy shoes over it or covered it in bits of leaves and sand! We also take the bins out that way. So you can understand my leaving the easy-clean laminate floor bare. But it wasn't giving my office cosy vibes!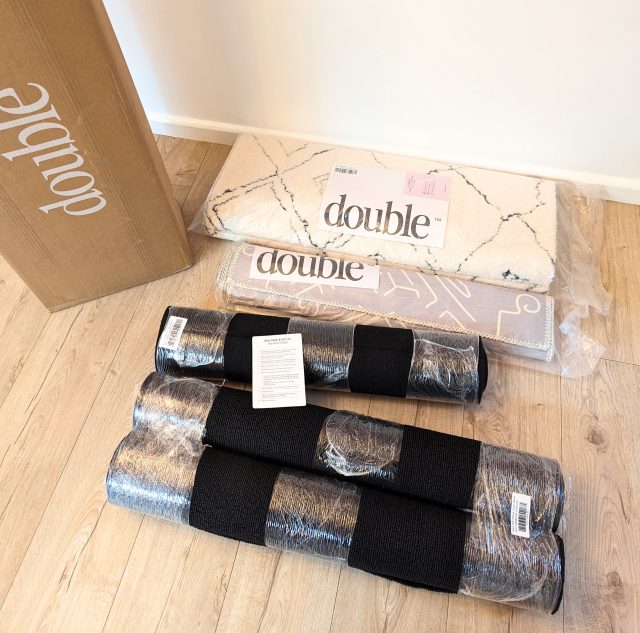 However, with the option to easily wash the rug, my options suddenly became endless and I went all out and chose a fluffy rug in a totally impractical cream colour (the Logic Cream Cotton Feel). Living life on the edge! And it looks great!
It's totally added warmth (literally and aesthetically) to my office, I love the feel of it underfoot and it's passed the vacuum test too. Despite feeling super soft it's actually made of 100% recycled polyester which we all know makes it more stain resistant and machine washable (they say for a lifetime) than cotton. Did I mention the bases are made from responsibly sourced rubber?
I then tried out a runner (the Theory Bone Chenille) for our long hallway and I love the subtle texture and colour it's added to this otherwise quite plain area of our home. It might even detract the boys from using it as bowling alley or toy car race track. You never know…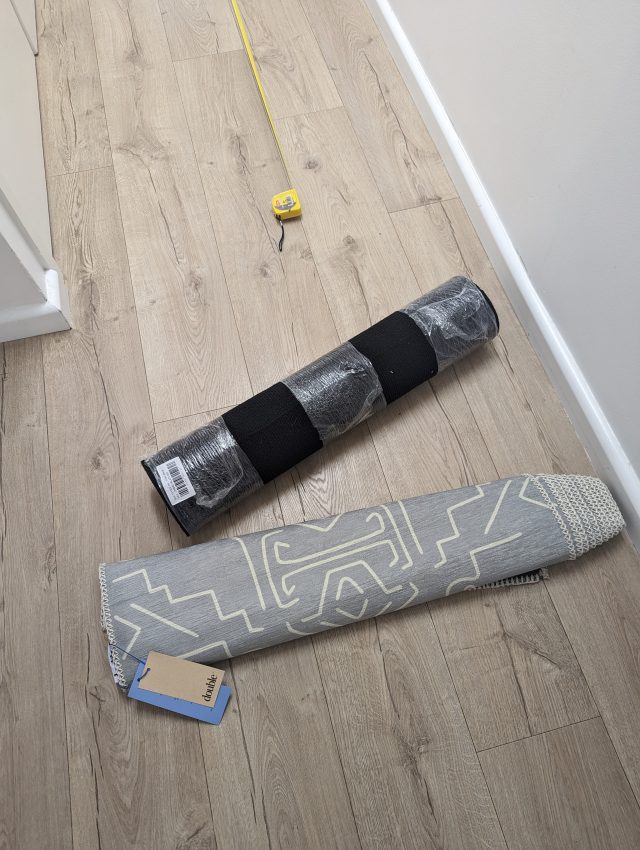 First I measured out where to place the base layer before putting the rug together.
The top layer of this is also recycled polyester but it has that lovely slightly pearlescent sheen you'd expect from chenille. There's absolutely zero plastic vibes from these rugs, I assure you!
Michael Carter, double creative advisor, says: "The Double design is simple and uncomplicated, and we're the only ones in Australia doing it. Our patent, you beauty! Each rug comes apart in two layers, a non-slip base for grip and stability, and a removable top layer that you can throw in the wash over and over again. Enjoy no worries living with rugs designed for every Australian home."
He adds: "Our rugs were designed for homes where life happens. Homes with muddy boots, spilled wine, splattered paint. Homes that host parties and people and pets. With rugs that look beautiful beyond a photo. Machine washable, stain resistant, and easy to clean."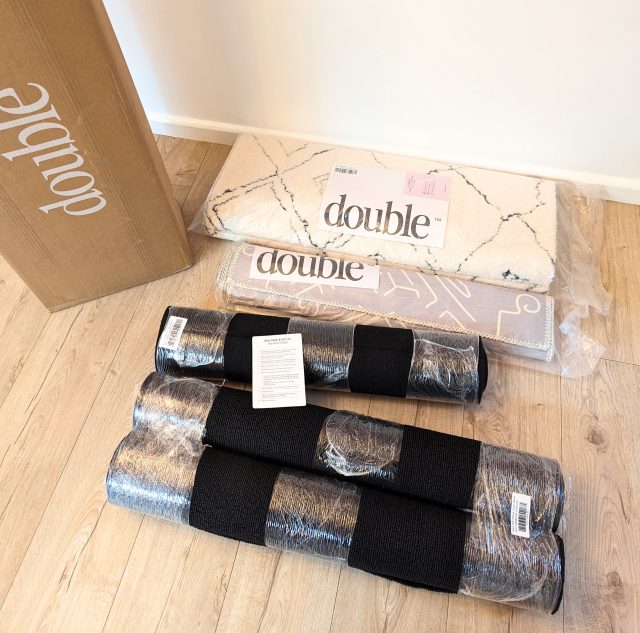 double have so many options to choose from and you can search by style, size, colour, texture and more. Whether you're after fluffy or hardy, neutral or bold, you'll definitely find something. We have a special discount for you too.
Discount code
If you'd like to try double for yourself you can use our code TIAxDOUBLE15 for a 15% discount on full price rugs until 31 July 2023. This offer cannot be used in conjunction with other promos.
Shop double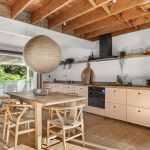 Customea lets customers hack their IKEA kitchen with fancy doors
Despite launching halfway through covid, an Australian business offering the ability to customise your IKEA kitchen has been embraced and…
Jen's new floor before and after
In partnership with Latitude Financial Services As regular readers will know, we have been doing up our "nanna house" (so…