New Kmart homewares range one of its best yet!
Kmart is kicking the year off with a bang with its February home range. It features some of its best buys yet which is really saying something. Designed and developed by Kmart's in-house design and buying team in Melbourne, the collection features a plethora of functional furnishings, on-trend textures and colourful home accent pieces including bedding, occasional chairs, rugs, decorative vases and more.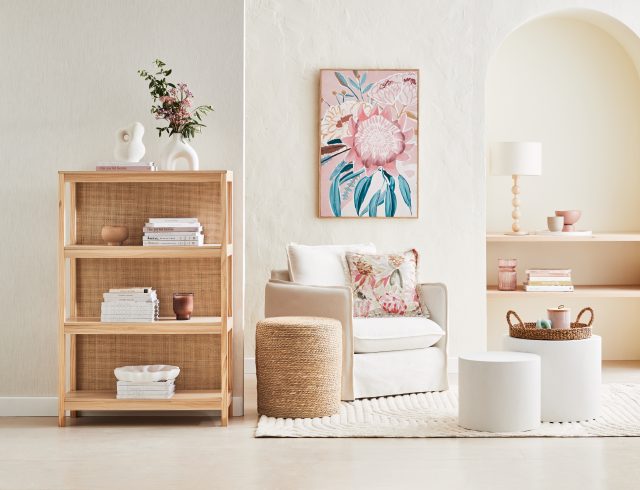 "Our customers are constantly looking for new and affordable ways to refresh and update the spaces within their home and we are proud to be able to bring the latest home and décor trends from across the globe to Australia. This season, it's about creating gentle, restful nooks within the home, whilst still injecting personality via pops of colour, unique textures and nostalgic shapes and angles," says Kmart's divisional merchandise manager Meryn Serong.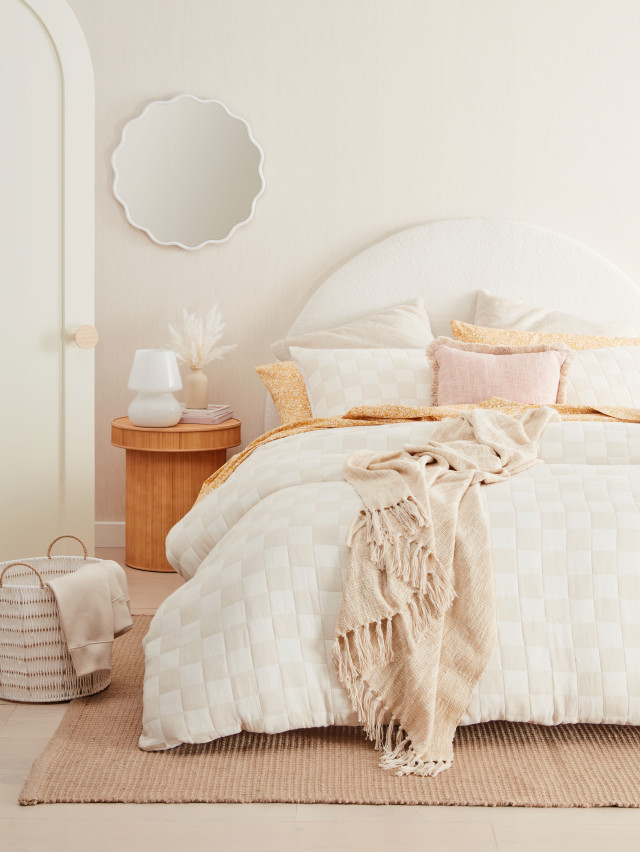 The range has been created around three key aesthetics (Timeless, Natural and Urban) and the prices start from just $5. The Timeless and Natural aesthetics are all about creating calm, cosy spaces and key pieces within those ranges feature ceramics in sculptural waves and curves as well as rattan, blonde timbers and fabrics like boucle and shearling. The Urban collection features black touches as well as bold coloured glassware.
Highlights from the range include the said coloured glassware which comes in $14 sets and provide endless tablescaping opportunities. There are fun new sculptural candles too and the new pot and vase line-up features some stellar designs.
The brand's popular DIY offering has been expanded also, reflecting the increasing popularity of upcycling and DIY renovating. Fix-up finds include a new range of statement handles perfect for transforming and elevating existing furniture pieces, as well as an array of versatile wall tiles.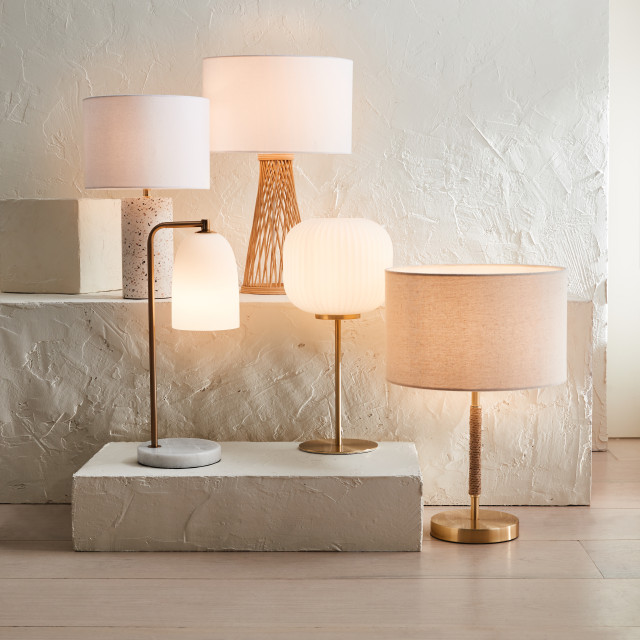 Shop online
10 things we're loving: from Kmart's online exclusives
This week's instalment of 10 things we're loving highlights some of the larger home items Kmart is now offering not in store,…
Kmart releases new online-exclusive large furniture range
Kmart has added many more pieces to its Online Exclusives range, comprising of affordable larger-sized home solutions not previously available…