Once Upon a Post Office: Newlab at Michigan Central by Civilian and Gensler.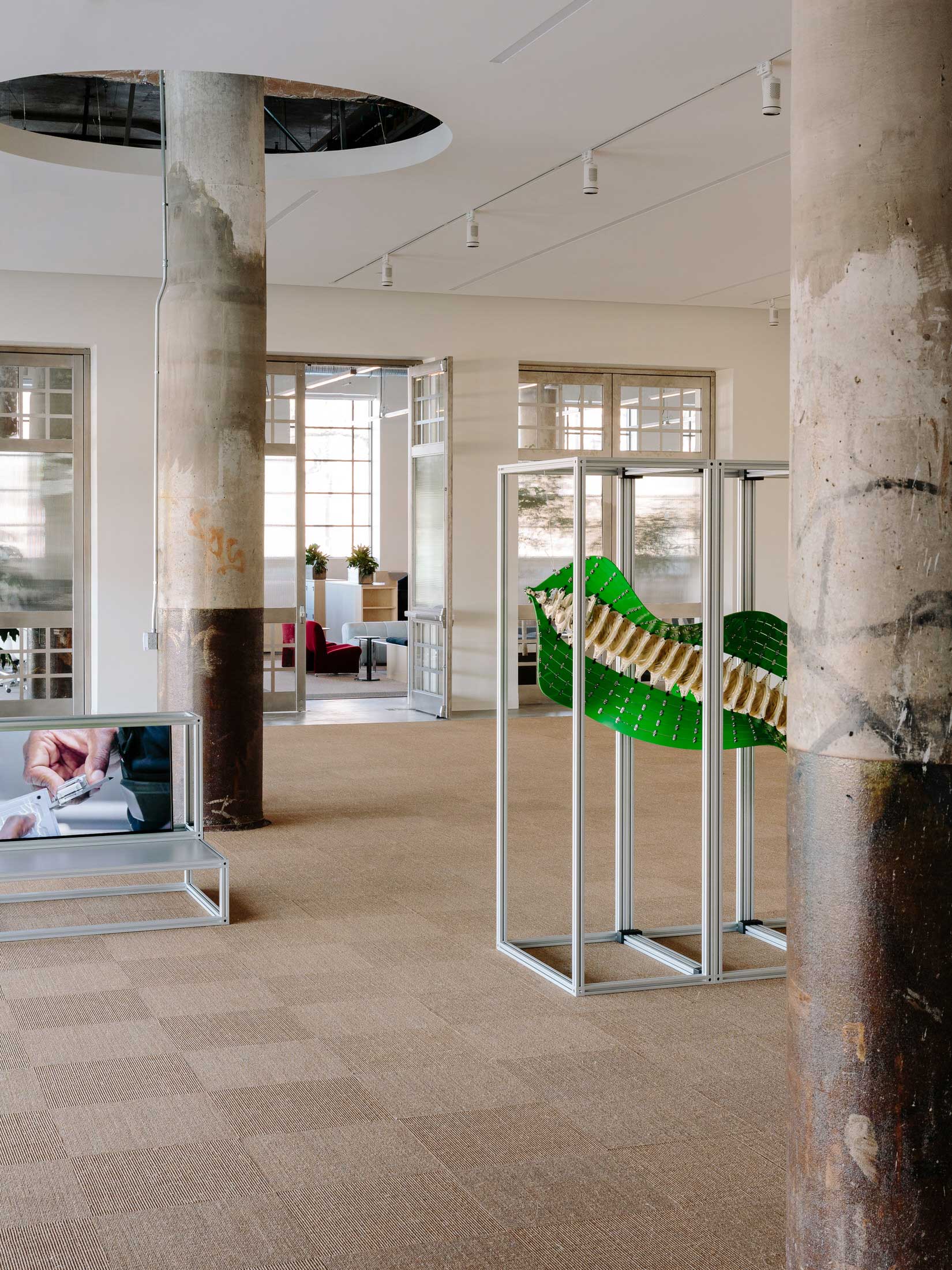 The Book Depository building in Detroit was designed by late industrial architect Albert Kahn in 1936 as a post office and mail-sorting facility. Some years later, it began being used as a public schools' book depository. Ever since, the building has become noted as an Art Deco landmark—but now, it has more than one reason to shine.
The building's most recent metamorphosis as a state-of-the-art innovation hub for entrepreneurs and inventors—focused on developing sustainable and equitable solutions for challenges at the intersection of mobility and society—is the product of a joint initiative by Newlab and Michigan Central. Launched this spring, the new ecosystem serves as the first piece of a larger civic and urban redevelopment puzzle centred around transforming Detroit's Michigan Central Train Station into a mobility innovation hub. The interior design was helmed by Nicko Elliott and Ksenia Kagner of New York-based studio Civilian.
Nicko was no stranger to Newlab's design ethos. He had, after all, designed their first space in New York's Brooklyn Navy Yard. This time, in a bid to maintain Kahn's architectural signature and echo the area's corporate modern design ethos, he developed a design scheme rooted in adaptive reuse, in consultation with architecture practice Gensler, who served as the architect of record for the project and undertook its core-and-shell renovation.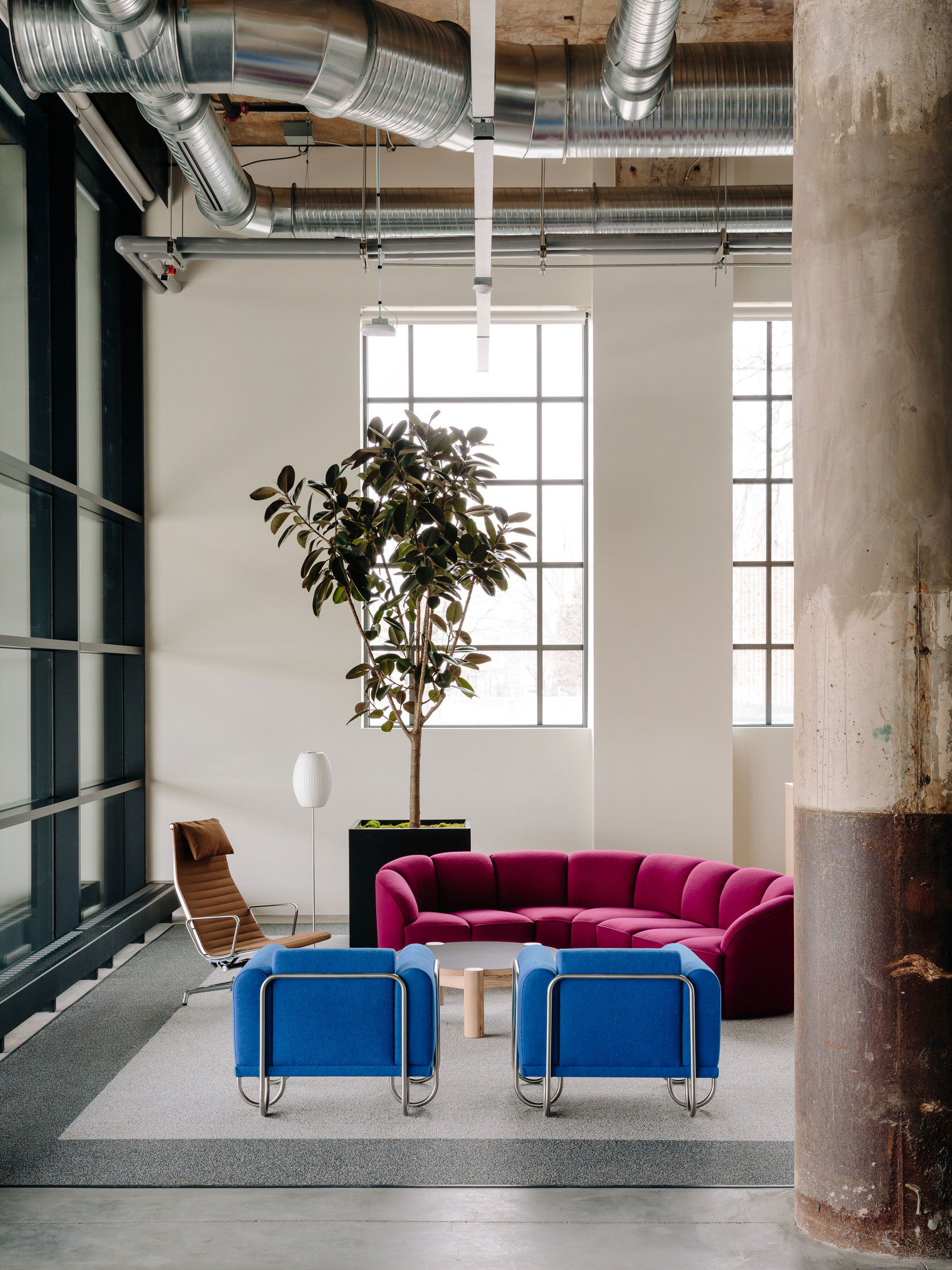 From the brick facade to the patinated concrete finishes, the martini-glass columns to the crisp industrial palettes, there's no saying whether the building flows inward or outward: everything, somehow, seems to sit on an even plane. In the same spirit, the demarcation between production spaces and work and amenity spaces is seemingly invisible—a deliberate move by Civilian, aimed at facilitating collaboration and connection.
The building's ground floor is composed of a 2,000-square-foot exhibition space, an 11,000-square-foot state-of-the-art robotics and prototyping facility, and a 200-seat event space that doubles as a storytelling and education realm. Connecting the prototyping facility and the exhibition space are two open studio spaces with workstations, lounge spaces, meeting and conference rooms, and classrooms.
The remaining floors pack an equal punch. On the first, Civilian created an all-season interior tree-fern park with casual seating and worktables in the double-height atrium. On the second and third, they added a mix of open and closed studios and amenity spaces. Undoubtedly, the crown jewel of floors is the basement. Connected to the Michigan Central campus by a tunnel, it is equipped with a series of well-appointed subterranean studio spaces and lounges.
Civilian didn't follow any rules for the furniture scheme, combining American design classics from Michigan-based furniture brand MillerKnoll with refinished vintage finds and commissioned contemporary pieces. In keeping with the overarching theme, they designed a series of bespoke tables and storage cabinets exclusively for the project.
For Nicko and Ksenia, the project is a hat-tip to Kahn's architectural philosophy as much as it is a blueprint for the future. "Detroit is a city with an extraordinary design culture—both past and present—and the city has provided a deep well of inspiration for this project," says Nicko. "Our goal has always been to create a resonant and layered environment that takes cues from this remarkable structure while supporting and celebrating the visionary work that will take place here in the years to come."
---
[Images courtesy of Civilian & Gensler. Photography by Brian W Ferry.]