Organic Forms Meet Precise Minimalism: Highbury House by Daytrip Studio.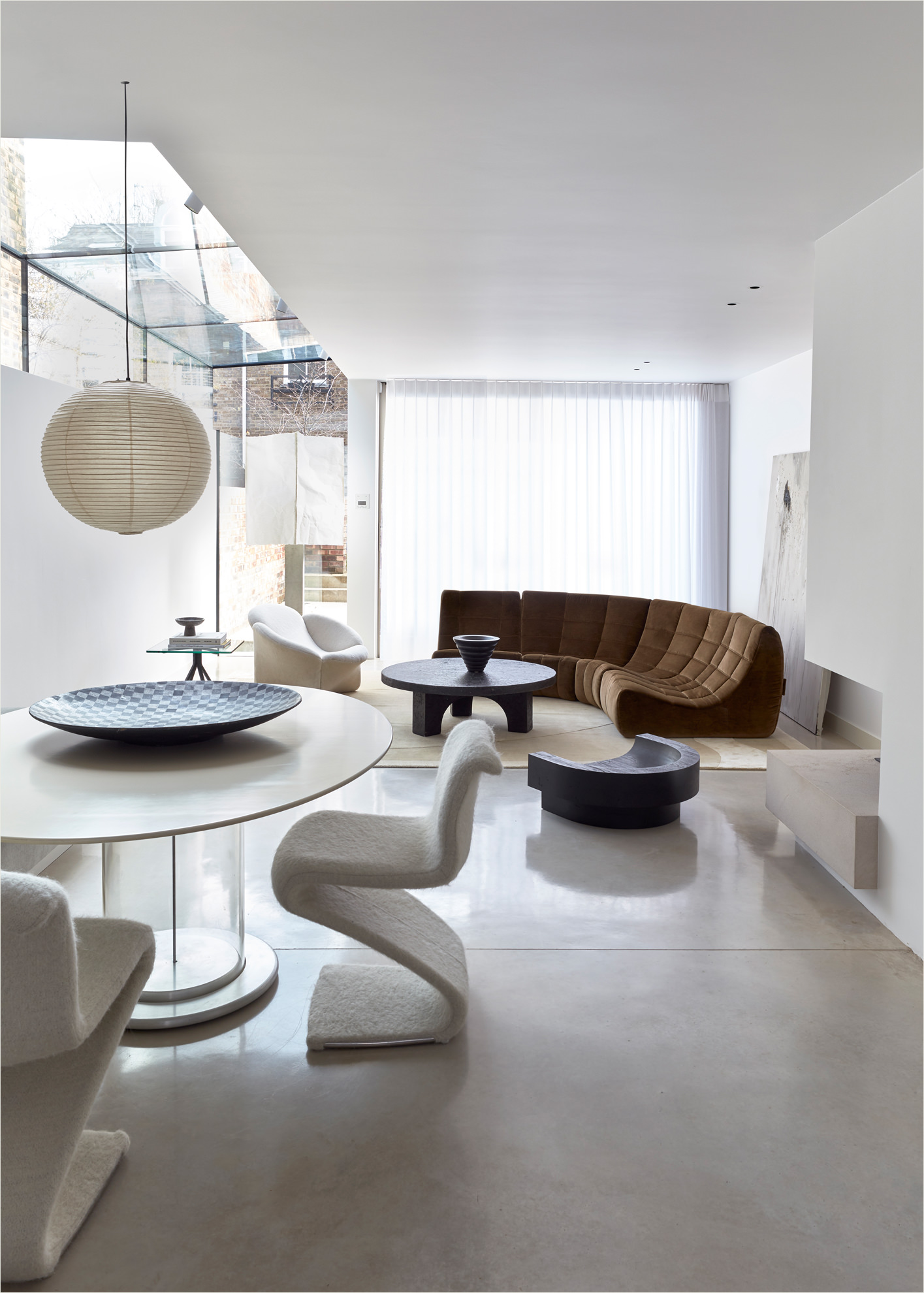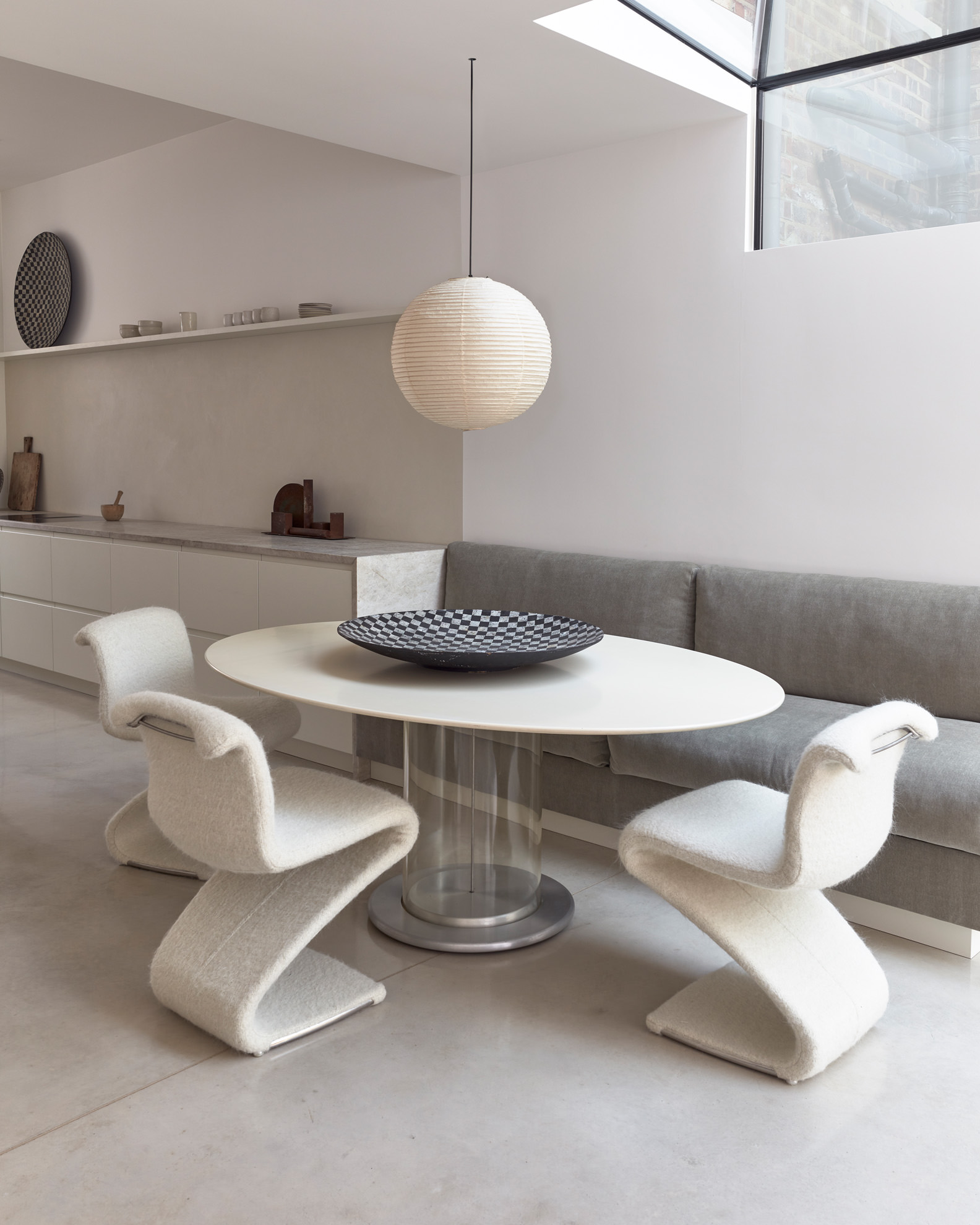 With a gable end roof, decorative sash windows and patinated red bricks, this charming townhouse in London offers no hints to what sits inside. Daytrip Studio remodelled and redesigned the interiors with an approach that balances sensual organic forms with precise minimalism.
Filled with natural light, the three-story home maximises the living spaces. The studio worked closely with the client on a flexible layout that enables the home to adapt to their evolving lifestyle. Upon arrival, the hallway flows into rooms through large, full-height openings, creating spaces that offer maximum scale with generous circulation that can also be closed off for more quiet moments. Daytrip was keen to include sweeping curved walls at certain moments where rooms interlock to add softness and depth.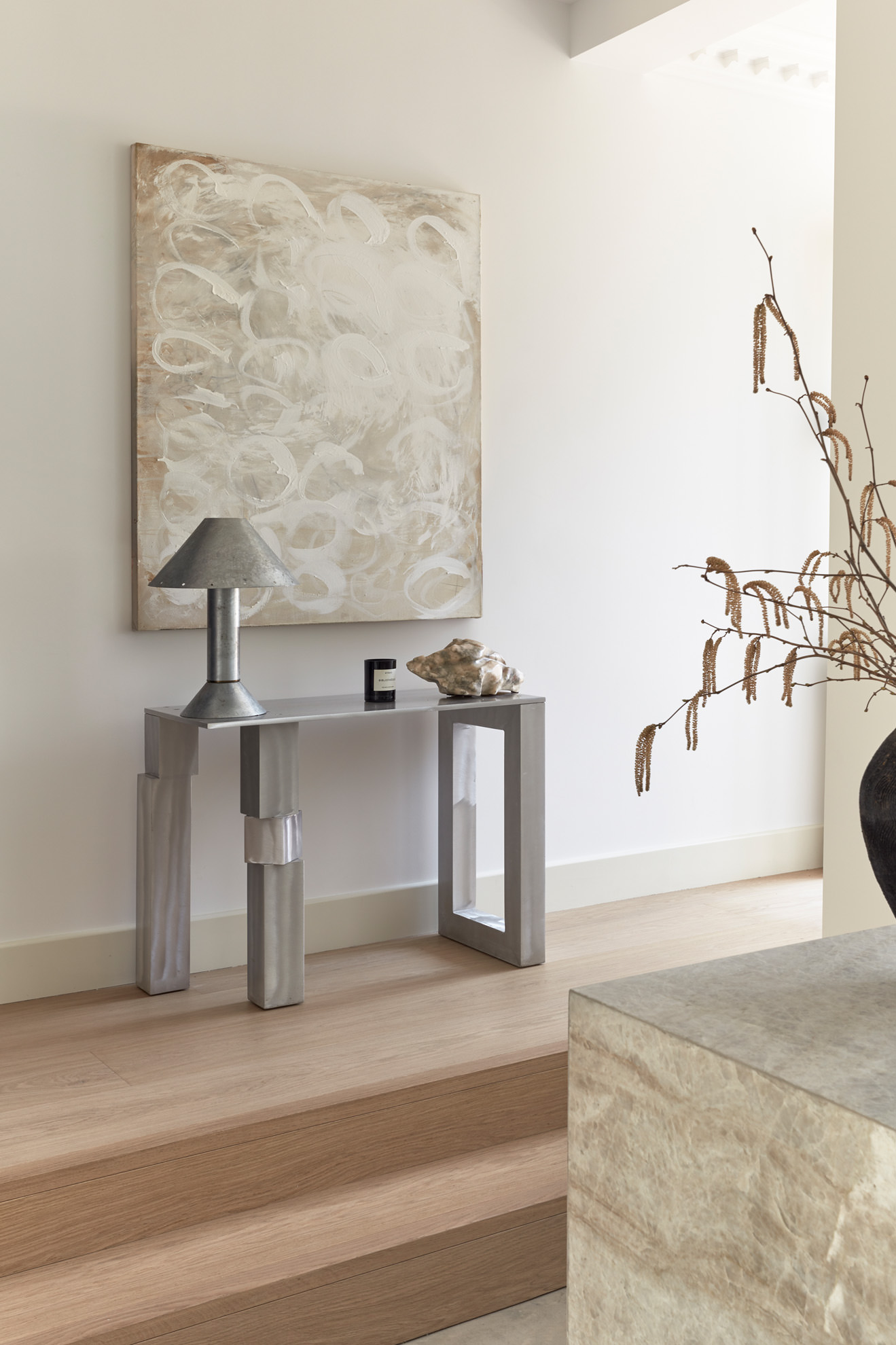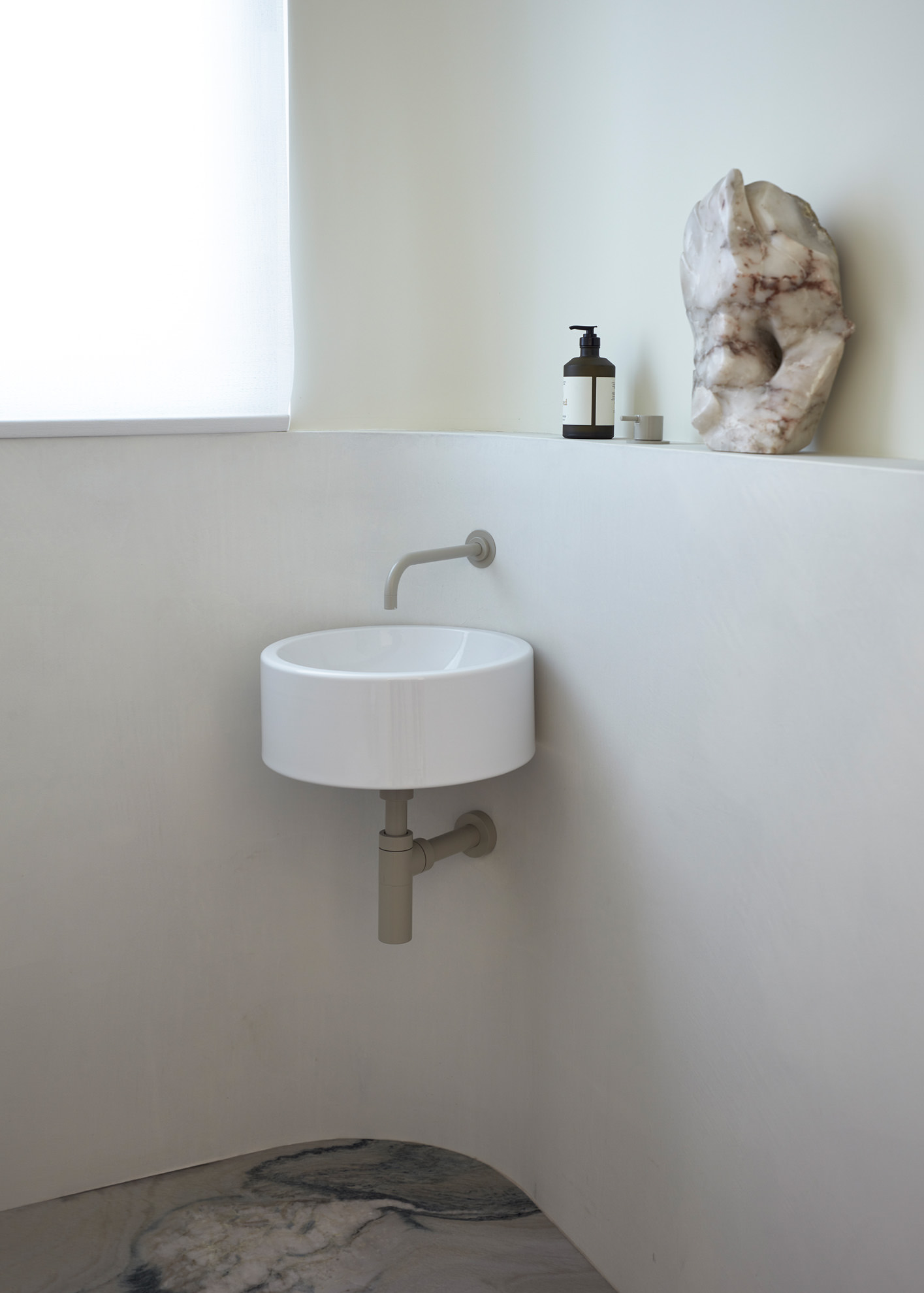 On the ground floor, a dramatic linear box window links up with large, contemporary oak frame windows. With the kitchen at the front, a generous living area leads onto a courtyard garden. The kitchen itself is designed to feel muted and statuesque with a vivid monolithic marble island and low-level back counter that runs seamlessly into an upholstered bench, creating a comfortable, connecting dining area. The designers pared the space back with only a few materials selected to enhance the interior's natural qualities.
Polished poured concrete flooring is used on the ground floor, continuing out to the garden. Wide prime oak timber flooring is used throughout the rest of the house. Cloudy marbles from the 'Macabus Fantasy' and 'Perla Veneta' feature in key rooms such as the kitchen and bathrooms, complemented with painterly cementitious walls and lime paints. Generous, full walls of linen curtain fabric add softness and sumptuous texture in bedrooms paired with a Tokyo-inspired bathroom, cocooned in floor-to-ceiling milky-white mosaic tiles.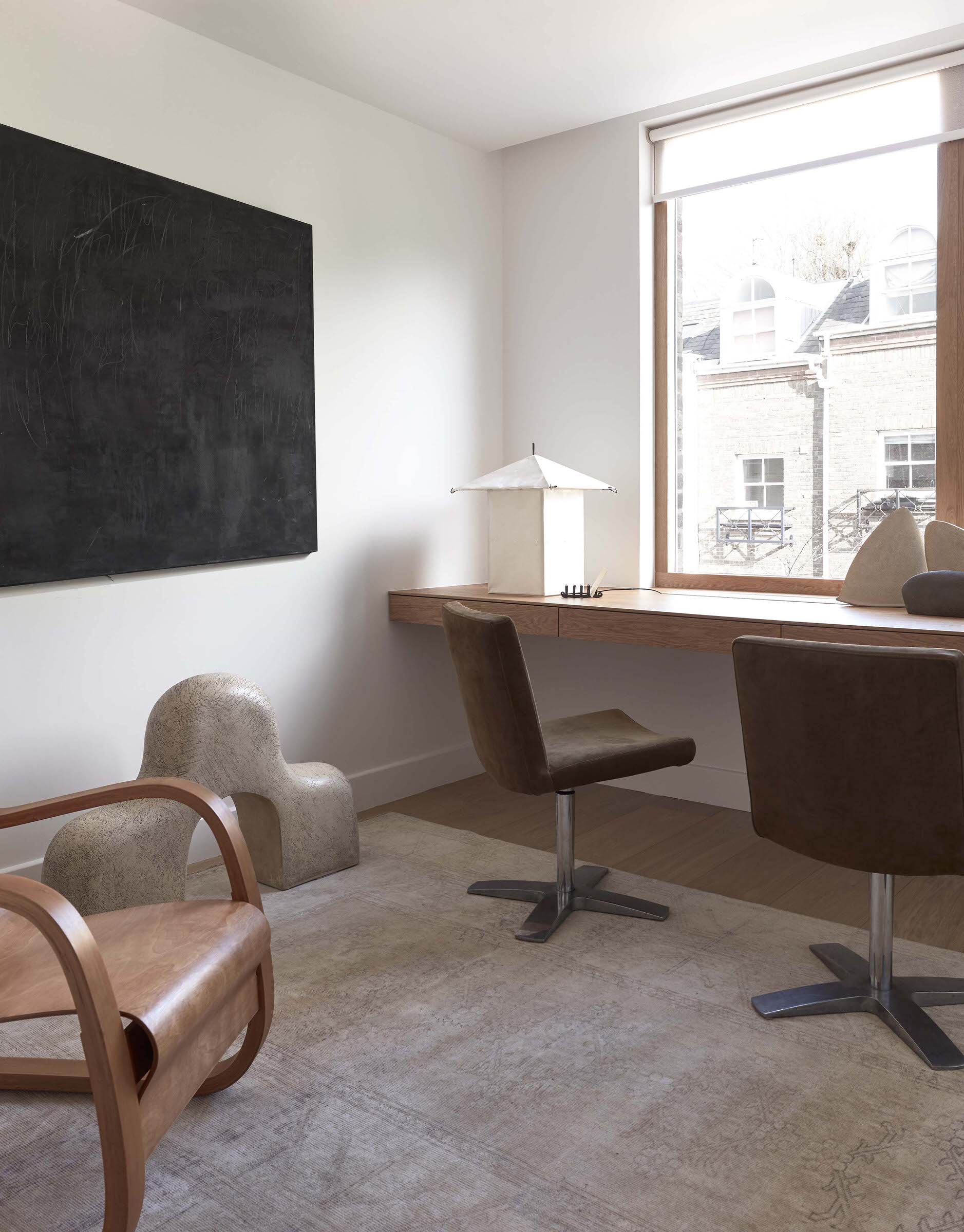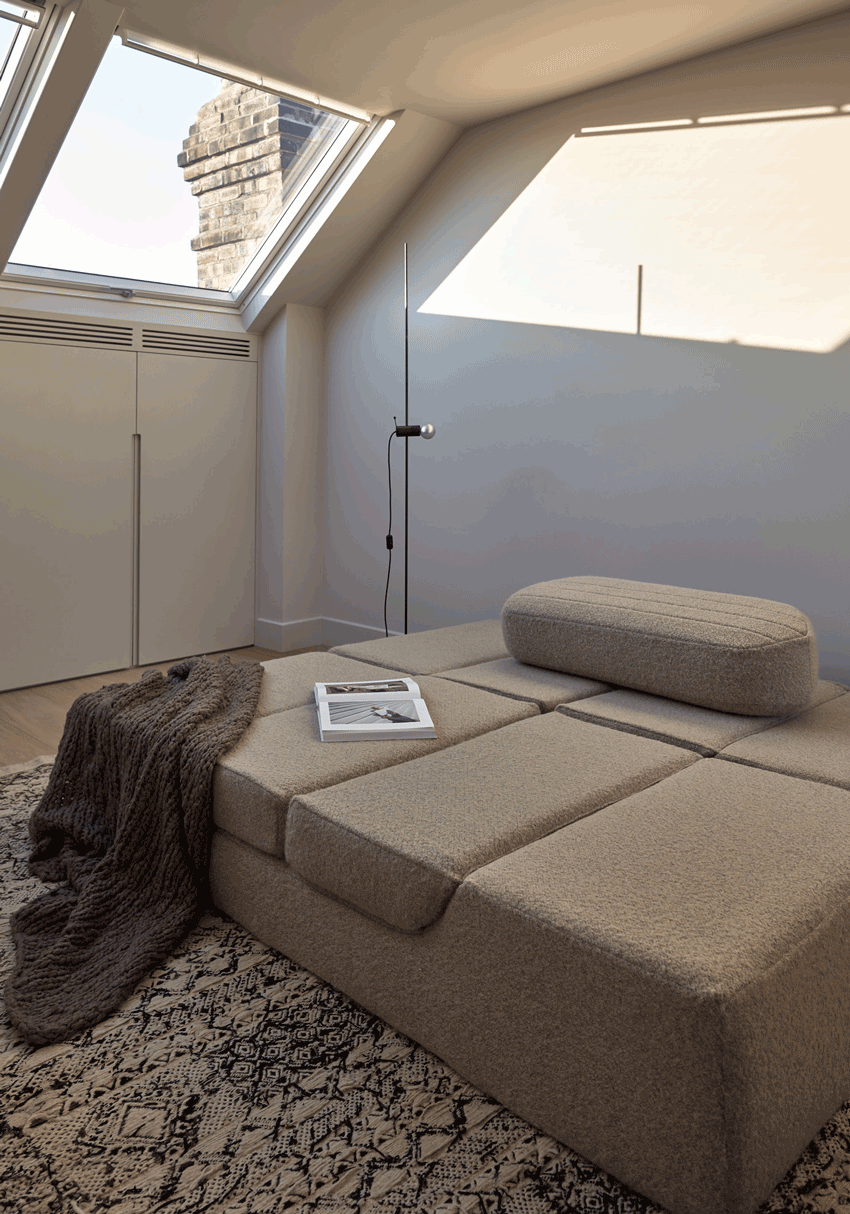 If the interiors are minimalist, the furnishings are anything but. Curated by Sophie Pearce of Beton Brut, a range of antique and mid-century furniture, along with pieces by contemporary makers finish off the space.
There are David Horan's tactile 'Paper' pieces that explore French and Japanese decoupage techniques, and Benni Allan's Low Collection of curvilinear, timber furniture, in blackened oak that balances that 'between art and function' vibe. Together, the interiors and furnishings capture the essence of a truly modern way of living.
---
[Images courtesy of Daytrip Studio. Photography by Gareth Hacker.]