Original artworks or prints? A guide to making the right choice
When it comes to making our homes reflect our personal style, the artwork we showcase plays a significant role. Here, Raelle Kelly explores three of the most popular choices for displaying art and photography in your home and highlights the differences between them. She also considers why you might prefer one type over the others, and offers information to help you make informed choices when it comes to buying, selling or displaying meaningful art.
As we all know, original art comes with higher costs compared to paper or canvas prints. It's not always viable or possible to make such investments. For emerging artists, offering prints can open up more pathways to selling work. If the original artwork sells, you may consider offering print reproductions. Obtaining a high-quality scan or photograph of the original piece is essential to ensure outstanding prints. Small artworks can be enlarged and printed to create maximum impact, or large artwork can be scaled down while introducing smaller prints to broaden your target market for buyers.
Why might you choose canvas prints?
Suitable for all sizes, especially large prints: The textured surface of canvas allows you to efficiently enlarge images, making canvas particularly good for large scale prints.
UV coating for protection: Ensures longevity and protects the canvas from dust, damage and fading from exposure to sunlight.
Reflection-free display: The UV coating eliminates the need for glass protection, giving you a reflection-free display from any vantage point.
Ready to hang: Canvas prints arrive ready to hang, they are lightweight and durable making them easy to transport and handle during installation.
With or without frame: Canvas prints are stretched over wooden frames, they can be displayed frameless for a contemporary look or with floating frames for a gallery finish.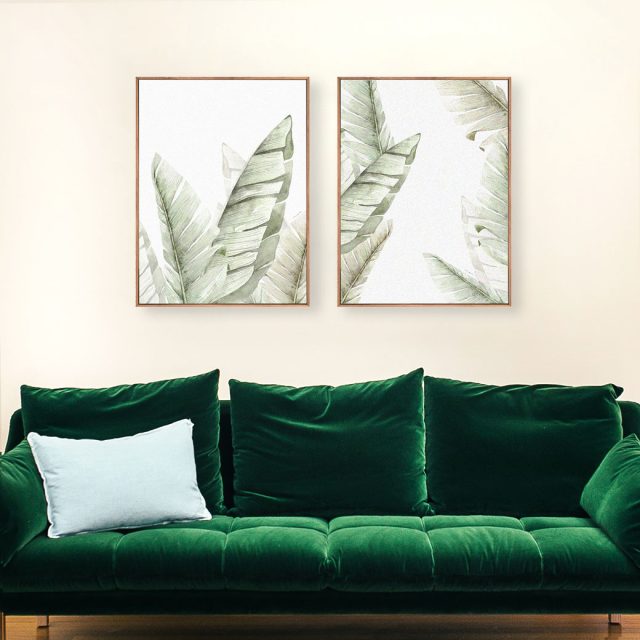 What do paper prints offer in comparison?
Ease of framing: Paper prints are easy to DIY frame, making them convenient for both artists and collectors.
Traditional framing: Paper prints can be framed and displayed in various ways. If you are looking for a more traditionally framed look, paper prints might be your go to.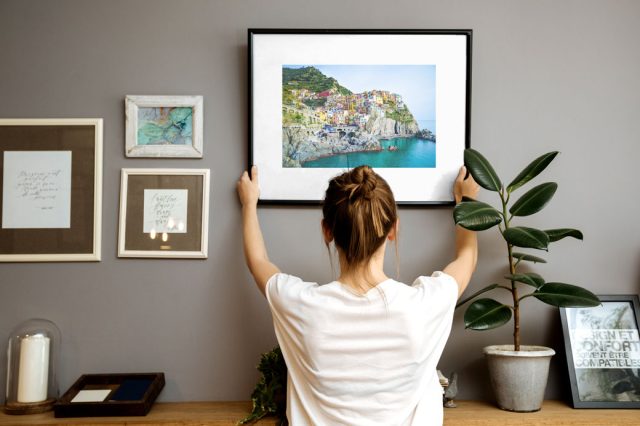 What makes original art so special?
Unique and valuable: Original artworks hold inherent value and can appreciate over time, making them potential investments.
Artist's touch: Each original artwork carries the artist's personal touch, adding a special connection to the piece.
Rich textures: Original artworks often feature unique textures and brushstrokes that add depth and character. This can be successfully replicated in prints but it's never the same as an original artwork.
One of a kind: Finding the perfect original artwork that resonates with you may take time but the effort is always worthwhile when you genuinely love the piece.
Preserving and framing: Your artwork can be significantly enhanced when you invest in proper framing and thoughtful display to maximise the impact.
Each artwork choice offers distinct advantages and considerations. For emerging artists or DIY home decorators looking to reproduce their artwork or photography, canvas prints offer an affordable, practical and durable option for high traffic areas and large wall spaces. Paper prints are versatile and provide enhanced detail for smaller images. Thirdly, original artworks bring a unique and valuable touch, but they require careful selection and investment in display options. These one-off pieces are one-size only and provide no flexibility in altering measurements to suit your needs. A major benefit of canvas and paper prints is the ability to custom print to the exact size required.
When selecting art for your living space, take into account your budget, available wall area, and the aesthetic you wish to achieve. Whether you opt for canvas prints, paper prints, or original creations, meaningful art will bring a unique sense of joy to your space; one that reflects your personality and individual aesthetic.
Raelle Kelly is the creative director of Print Canvas Studio, a fine quality online canvas printer specialising in creating beautiful canvas prints of your favourite photos or artwork. Upload your image or select from their online gallery representing Australian artists.