Pantone Colour of the Year 2023: Viva Magenta
With its power to influence design trends for the upcoming year, the Pantone Colour of the Year is always a hotly anticipated event. The colour for next year has been announced and it's Viva Magenta which is a rich, luxurious shade that falls somewhere between red and pink and between warm and cool. "Viva Magenta is brave and fearless, and a pulsating colour whose exuberance promotes a joyous and optimistic celebration, writing a new narrative," says Pantone.
Descended from the red family, inspired by the red of cochineal (one of the most precious natural dyes), the hue vibrates with vim and vigour and is designed to reconnect us with the natural world. Here are a few ways to introduce it to your home.
Fenton & Fenton Betsy armchair in pink luxe velvet: Inspired by the Dutch designer Gerrit Thomas Riteveld's iconic Utrecht chair, this velvet wonder pairs luxe upholstery with angular shapes. $3,840.
Dulux Scarlet Ribbons: This is a great place to start if you're keen to use a Viva Magenta inspired hue on your walls. A striking and vibrant deeper pink brimming with vitality, it's perfect for interior and exterior accents and it looks particularly fabulous on the front door below.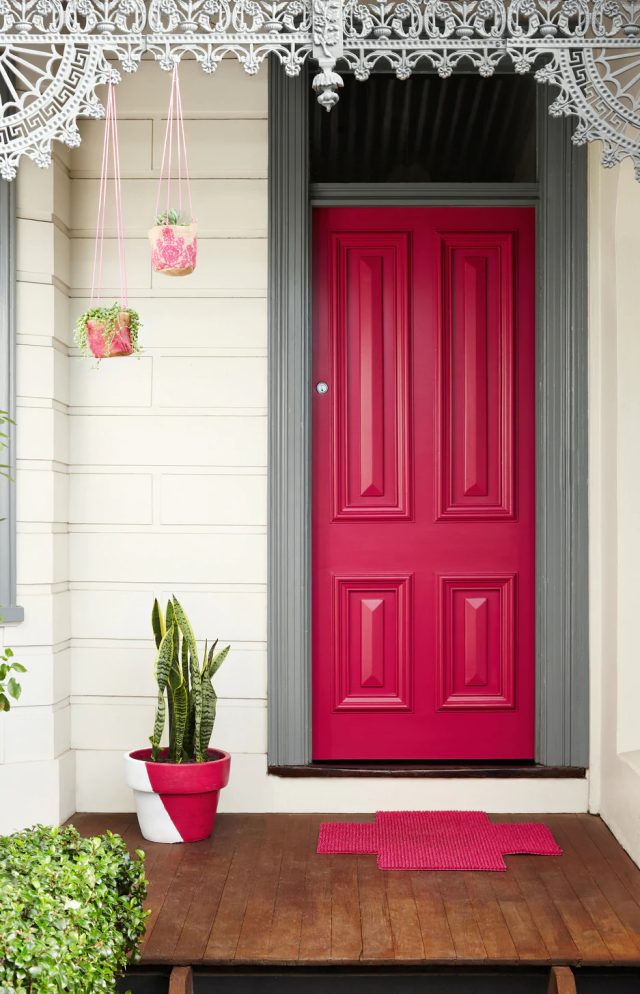 Adairs Aries hot pink cushion: Made from a beautiful woven cotton fabric, this cushion features fun tassels, making it the perfect subtle statement piece in any room. $59.99.
Greenhouse Interiors Pink Stairs print: Shot by the talented interiors photographer Armelle Habib, this exquisite, textural print is a portal to another land. $835.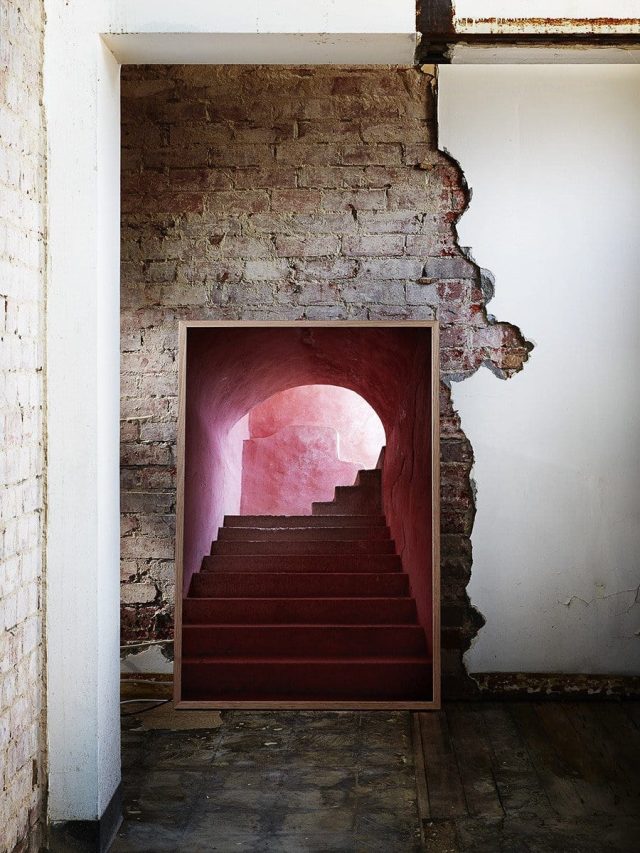 Tuiss Blinds Online: Unexpected and super fun, these made to measure curtains (in the Clarissa Hulse Watercolour Velvet Sunset fabric) really bring this beautiful shade to life. From $139.
Jacob Little ridged vase in magenta: Elegant and sculptural, this ceramic vase is finished in a striking magenta hued reactive glaze. It looks even better when paired with foliage. $16.
Pantone Colour of the Year 2022: Very Peri
A striking violet-blue shade that reminds me instantly of hydrangea, the Pantone Colour of The Year 2022 was recently announced…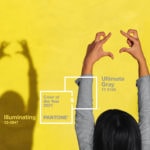 Pantone Colours of the Year 2021: 'Ultimate Gray' & 'Illuminating'
In a year that has been punctuated by highs and lows, light and shade, it's little surprise that the Pantone…