Past Meets Present Meets Future: A Clothing Boutique in Guangzhou by TOMO Design.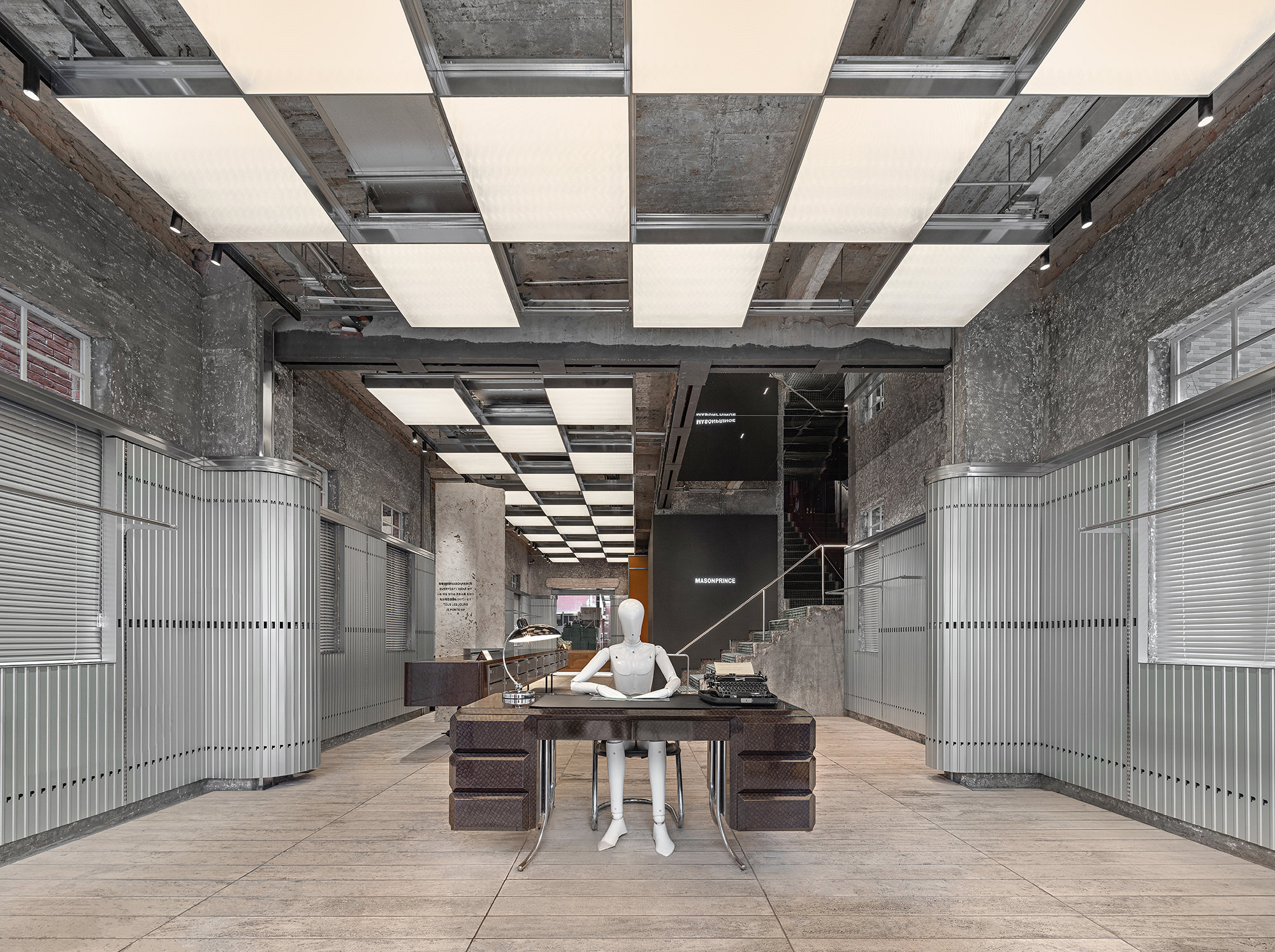 In Guangzhou, China is a clothing boutique that channels Dr. Who—minus the spaceship. The retail space—the first physical destination of vintage clothing brand MASONPRINCE, conceived by TOMO Design—transports visitors through transcendental realms of space and time, spurring the clock back and forth (and back again) and blurring the line(s) between past, present and future.
The store occupies a Western-style residential structure that harks to centuries past. But there's nothing historic about the interior. Inside, old walls get new life with gleaming metallic coats and vintage decor and sci-fi objects that threaten to take on a life of their own. The otherworldly vibe follows you everywhere you go, even to the modern office desk in the corner, where an alien figure sits brooding, as if having teleported out of the future.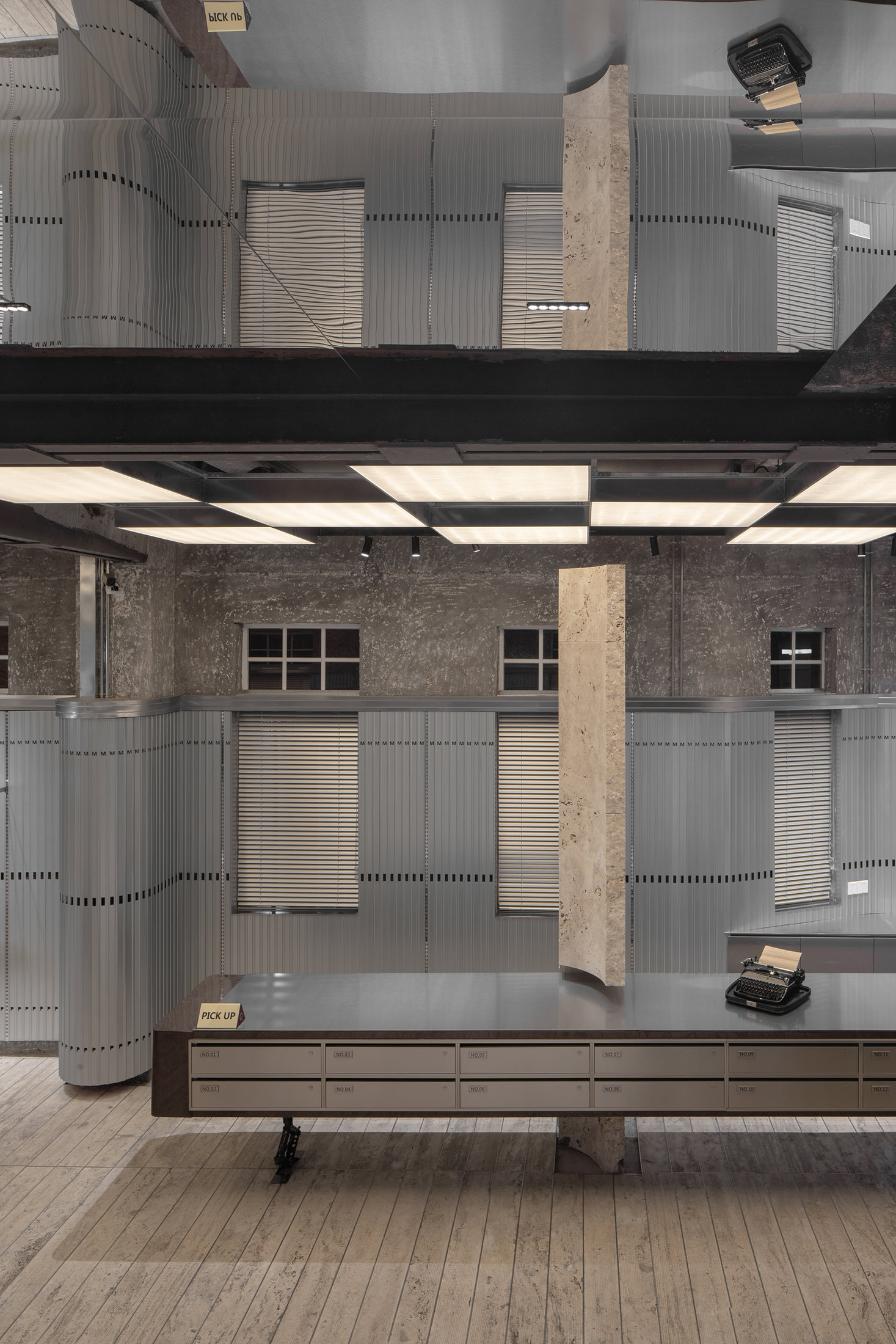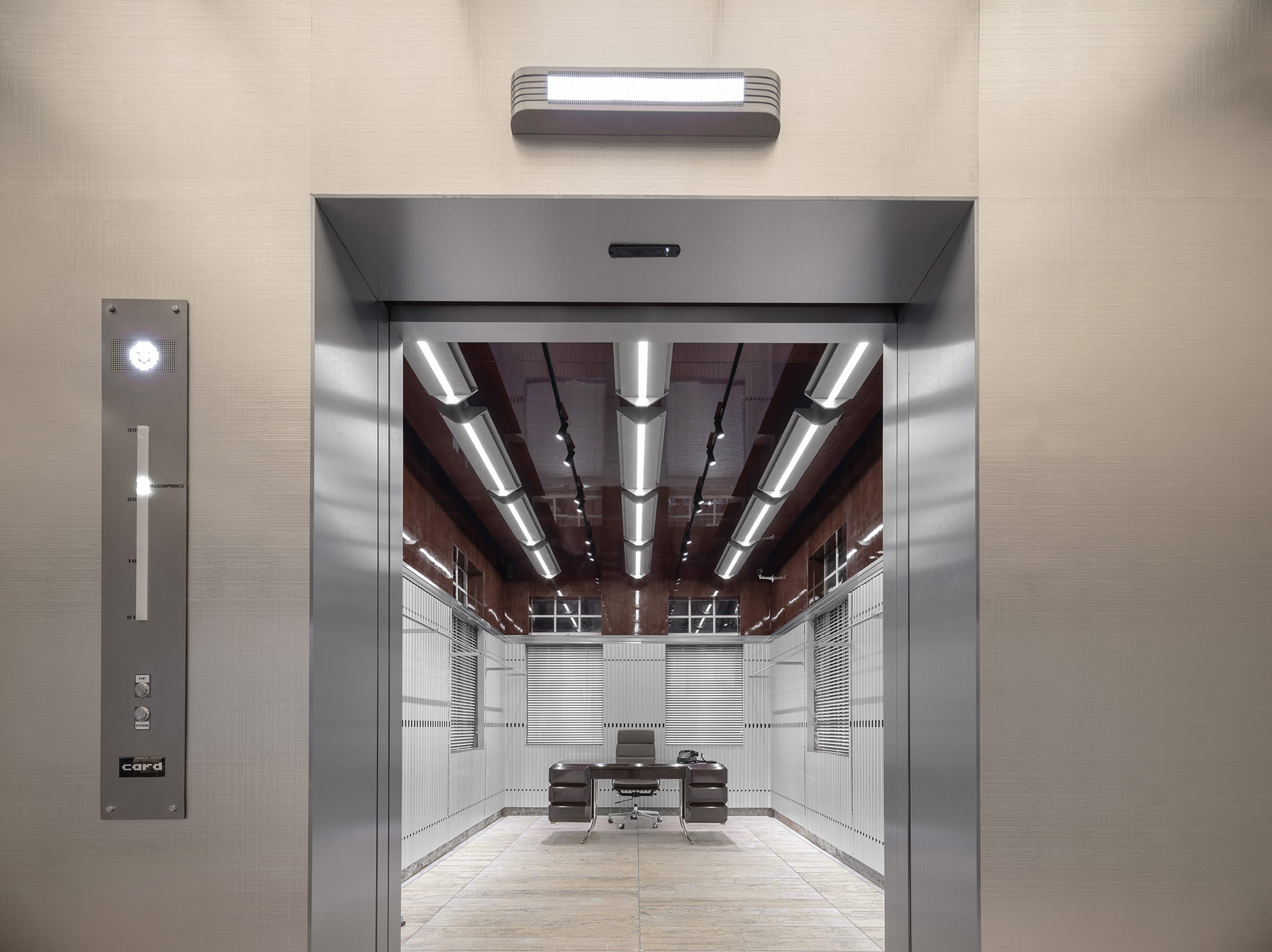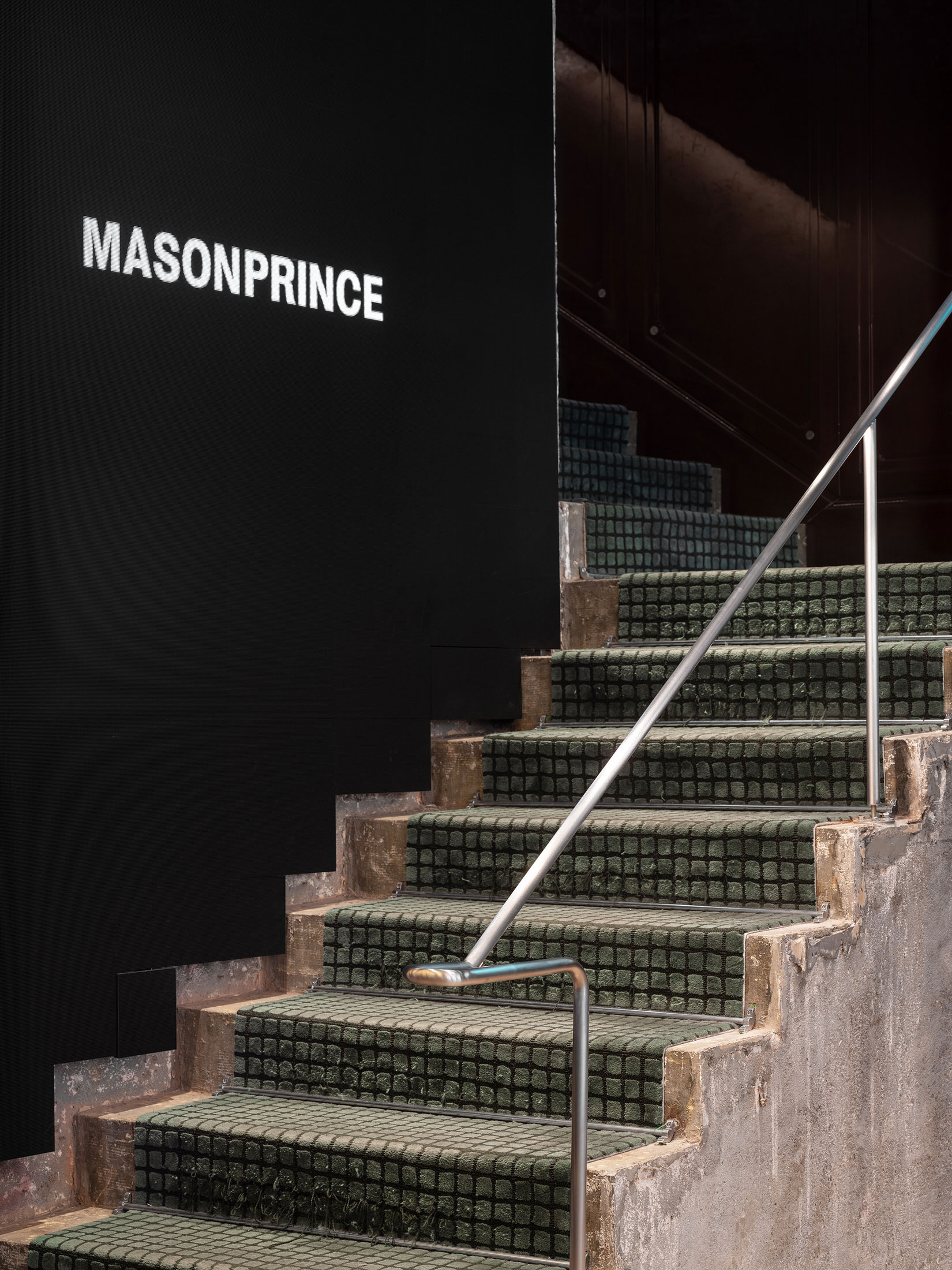 It's not just the alien that's futuristic. The garments on display are equally attention-worthy. Showcased in sweeping rows, they embody an abiding sense of infinity. It's hardly surprising then that the space is governed by three separate timelines: namely, 1931, 2023 and 2231, each brought to life by specific textures, tones, typologies and objects.
At the entrance, a futuristic green glass partition heralds the start of the journey, serving as an interlude between fiction and reality. And inside, a quirky bus stop emblazoned with advertisements awaits, seemingly poised to send visitors on their way to an alternate realm.
One surprise leads to another. The fitting rooms, for example, are modelled like elevators, while the bathroom is designed like an archive room with true-to-life filing cabinets. Vintage novelties, such as a printer, a computer, and a first-generation mobile phone on a retro desk, whirl visitors back to the 1930s, while upstairs, a finely polished tabletop with distressed edges takes centre stage, cutting a cool contrast against the retro wooden wardrobes.
The vintage aura is none more evident than in the reception room, which basks in the glow of a flickering 'firelight'. And yet, despite the dancing flames, there's still a sense of up and down, back and forth, push and pull. Nothing is still here. Not the fire, nor the people. Not even time. "With no limitations, the space is full of imagination, absurdity and surprises," signs off the project team at TOMO Design.
---
[Images courtesy of Tomo Design. Photography by Free Will Photography.]