Popular Australian Mid Century furniture classic returns
TH Brown has been reissuing its most beloved pieces and now is the time for the popular Rondo Pouffe Table suite to find a home once again in living, lounge and playrooms across the Australia. Established in 1911, TH Brown is Australia's oldest operating furniture brand. Throughout the 1960s and 70s, Peter Brown, son of TH Brown, designed iconic Mid Century Modern furniture which captured the mood and imagination of homeowners and stylists throughout Australia.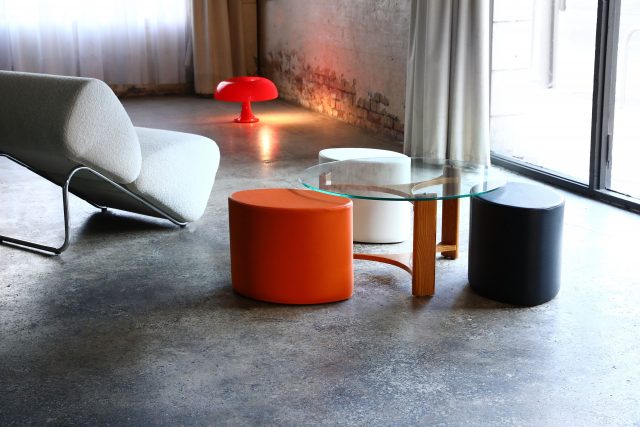 One piece that rapidly developed a cult following at the time and has since become a highly desired and sought-after item in the auction market is the Rondo Pouffe Table (also known as the Fondue, Propeller or Pouffe Table). The classic small table suite consisted of a round, glass-topped occasional table resting on a beautifully shaped solid ash frame. Three distinctive, almond-shaped pouffe seats elegantly nestle underneath, providing additional seating when needed.
The exquisite joinery is what makes this table so unique, using rare techniques. Utilising a hub and spoke design, the result is a three-way starburst of woodgrain which radiates out, creating a visual masterpiece. The oval-shaped legs are crafted in solid timber using hand-turned pieces that cradle the inner frame, using biscuit joints to dramatic effect.
Simon Brown, managing director at TH Brown and son of Rondo Coffee Table designer Peter Brown, says: "It was a design piece that resonated with so many people back in the day. It was used in the most glamorous of cocktail settings right through to childrens playrooms."
"We're thrilled to be able to remake this design once again, manufactured by the same South Australian craftsman who produced it back in the 70s. Due to its smaller size and shape, the Rondo is a setting that can easily be moved about in household environments and it's available in a wide range of upholstery options. We envisage that this beautiful piece will be handed down through the generations. Which is what we aspire to be the case with all our items."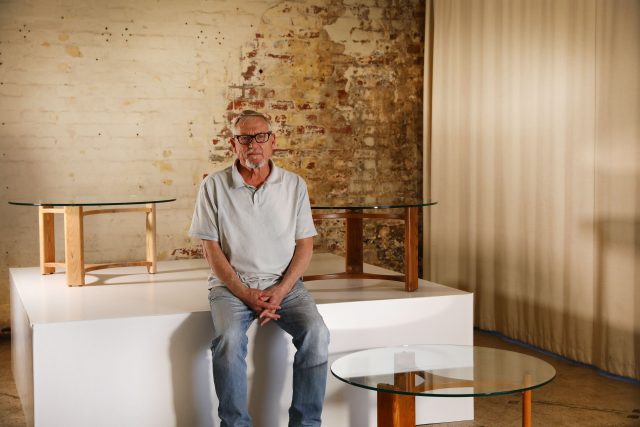 Being a classic Australian brand, TH Brown have stayed committed to Australian manufacturing and supporting local business. The glass top for the Rondo will be supplied in a customer's specific location via a network of national glass suppliers.
TH Brown has a limited supply of this design that will be available for pre-Christmas delivery, so make sure to get in quick if you are looking to purchase one of the iconic tables. The full Rondo Pouffe' Table Suite has a starting price of $2,500. Each TH Brown piece of furniture is individually numbered and comes with a 10-year warranty and a certificate of authenticity.
Shop TH Brown Here
TH Brown relaunch coveted Australian Mid Century stools
Sponsored by TH Brown We often look to Europe for furniture classics and with good reason. But some of the…
The furniture layout rules you need to know
The following is an excerpt from Colour Is Home, the new book by Australia-based international interior designer Charlotte Coote. Rooms…