Quaint exterior belies light-filled family home behind
Set amongst a tree-lined street in Sydney's Queens Park Heritage Conservation Area stands a quiet Victorian cottage hiding a hard-working revitalised family home. 
The project by RUN Architecture began by removing a series of dark extended rooms from the original gable roofed building and marrying this with a light-filled contemporary extension. The new two-storey volume sits behind the original cottage, invisible from the street, allowing the old and new to sit together respectfully.
"The brief was to transform a narrow and dark two-bedroom house into a light-filled family home comprising three bedrooms, two living rooms, three bathrooms and a double garage," says architect Martin Tarnawski.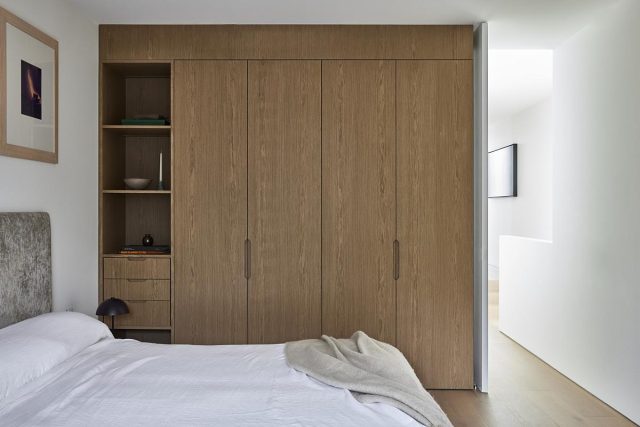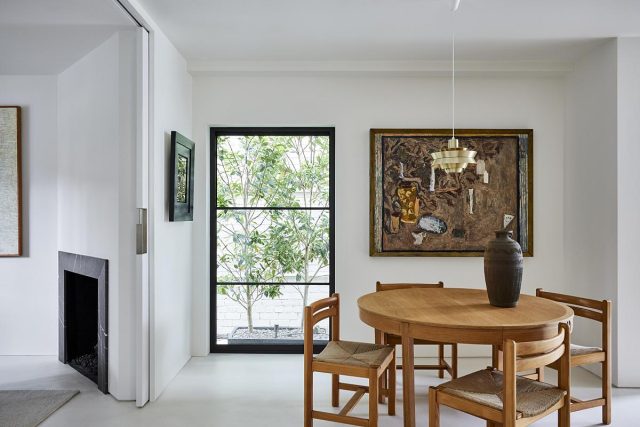 Carved open to allow light deep into heart of the home, the floorplan was reworked to provide a ground floor dedicated to living and a private upper level for sleeping. "The master bedroom and ensuite embraces the heritage listed street tree with a dormer window, whilst the stair and hallway are open to the outside with a large vertical glazed slot," says Martin.
The old bedroom to the street became a formal sitting room more befitting to the heritage character of the house and connects the living experience to the street, a diminishing tradition in the local area. This is balanced with an informal living area with direct access to an outdoor terrace at the rear. 
On a long narrow site, the design connects a series of spaces from which a view to the outside is experienced at every moment. Working with the lay of the land, a double garage is discretely tucked away with subtle steps leading up to the outdoor entertaining terrace at the rear laneway.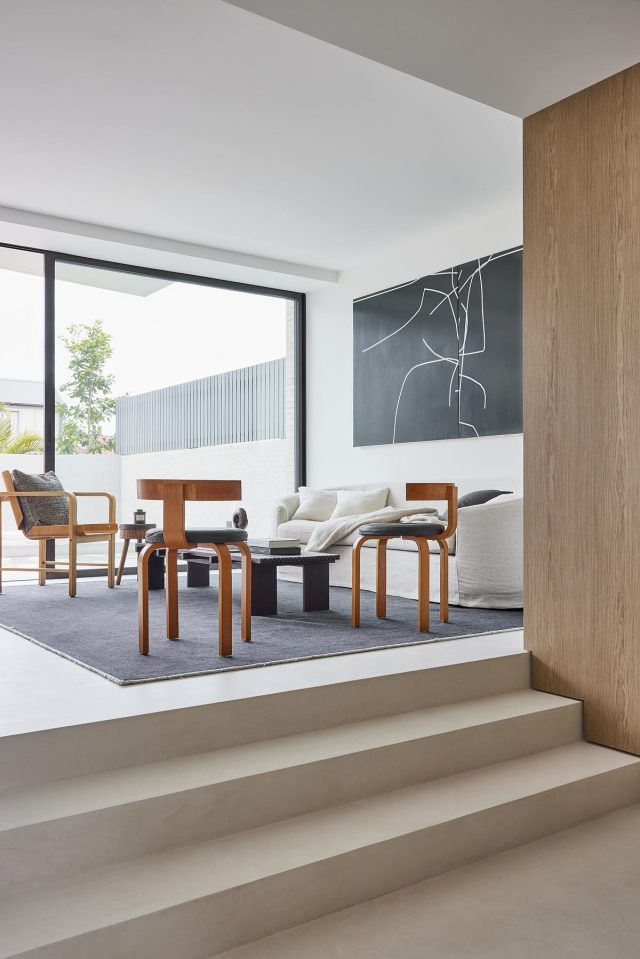 Internally, the house has an overall soft, muted palette with special elements defined in natural stone and timber to elevate the interior space. 
At the heart and centre of the house is the kitchen and dining room with large glazed doors opening onto a narrow north-facing courtyard. What was once dark and internalised is now open, light and connected to nature.
"The site is narrow at 6 x 25m on an east-west orientated block, so getting light into all areas of the house was the main key challenge to overcome," says Martin. "Another challenge was to retain the small single-storey form and original street presence.
"Unlike other houses in the street, the project retains the original gable roofed cottage and works everything around this. The building is not heritage listed yet the heritage value is retained for future generations."
For more on RUN Architecture
Photography: Pablo Veiga
Heritage listed Sydney coastal home given new lease of life
This heritage listed property in Sydney's Fairlight was overhauled by the team at Designbx recently with fabulous results. Home to…
A mother & daughter's stunning Brisbane guesthouse reno
The boutique hotel space continues to get better and better and the latest example, Miss Midgley's, in Brisbane's New Farm,…