Signor Lievito Bakery in Milan by Hannes Peer.
"Even before it had opened, everyone was talking about it," quips Natalija Nikitina. "It" would be Signor Lievito, the hot new Milanese boulangerie whose baguettes and bulkas and exotic Apulian focaccias are (almost) too good to eat. "The name is a tribute to the central ingredient, a mother yeast that is over 120 years old," says the Latvian model-turned-baker, whose tryst with baking began during the lockdown. "It started first for my family, then for my friends. And then, in a short time, I found myself delivering loaves around the neighborhood."
For Natalija, the business opportunity was clear as day. And so, she snapped up a shop and tapped Hannes Peer—an architect and designer who had been associated with her family for over ten years—to breathe life into the interior. She was familiar with Hannes's design approach. After all, he had designed the shops for N°21 (the fashion brand helmed by her husband), and overhauled their apartment not a year before.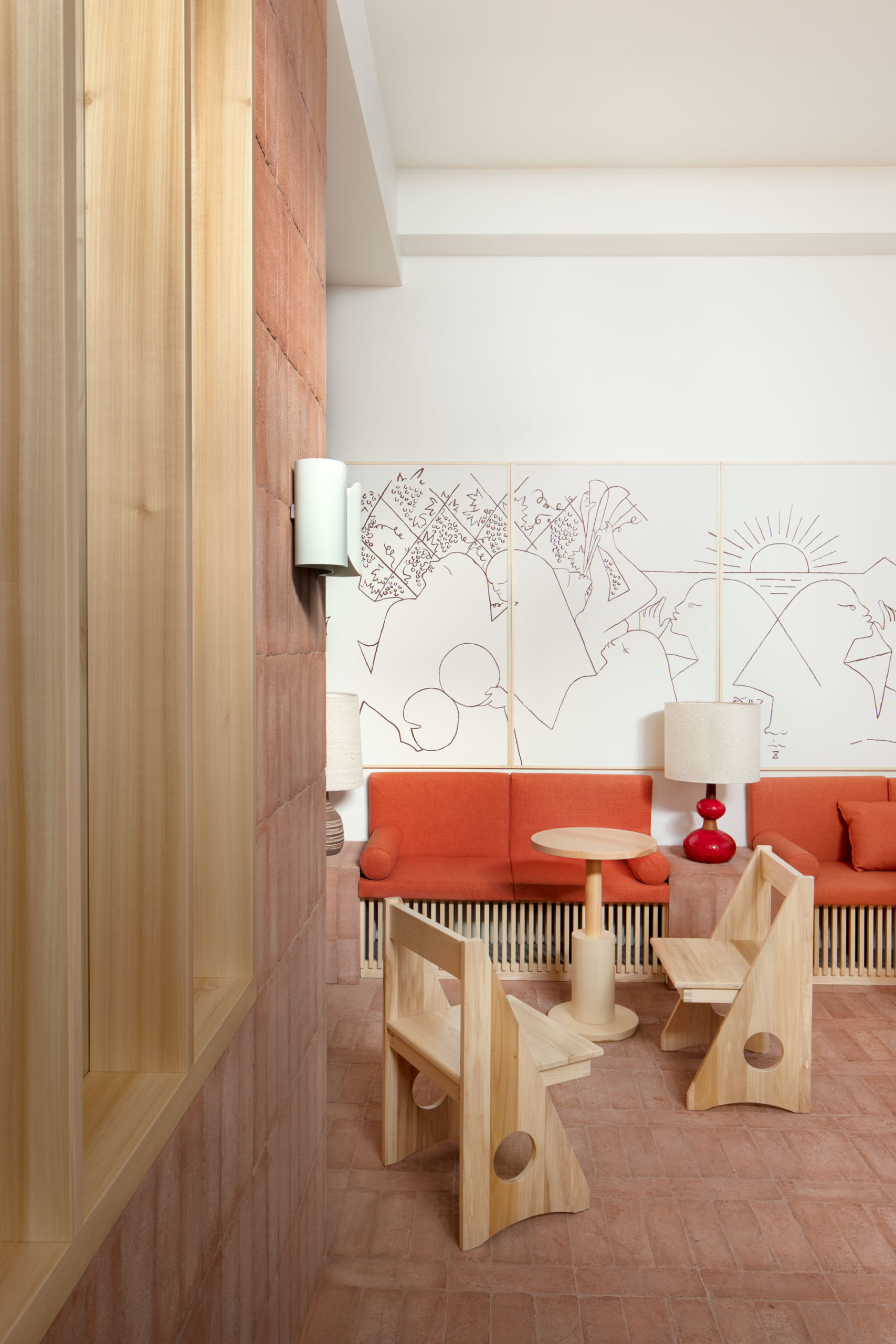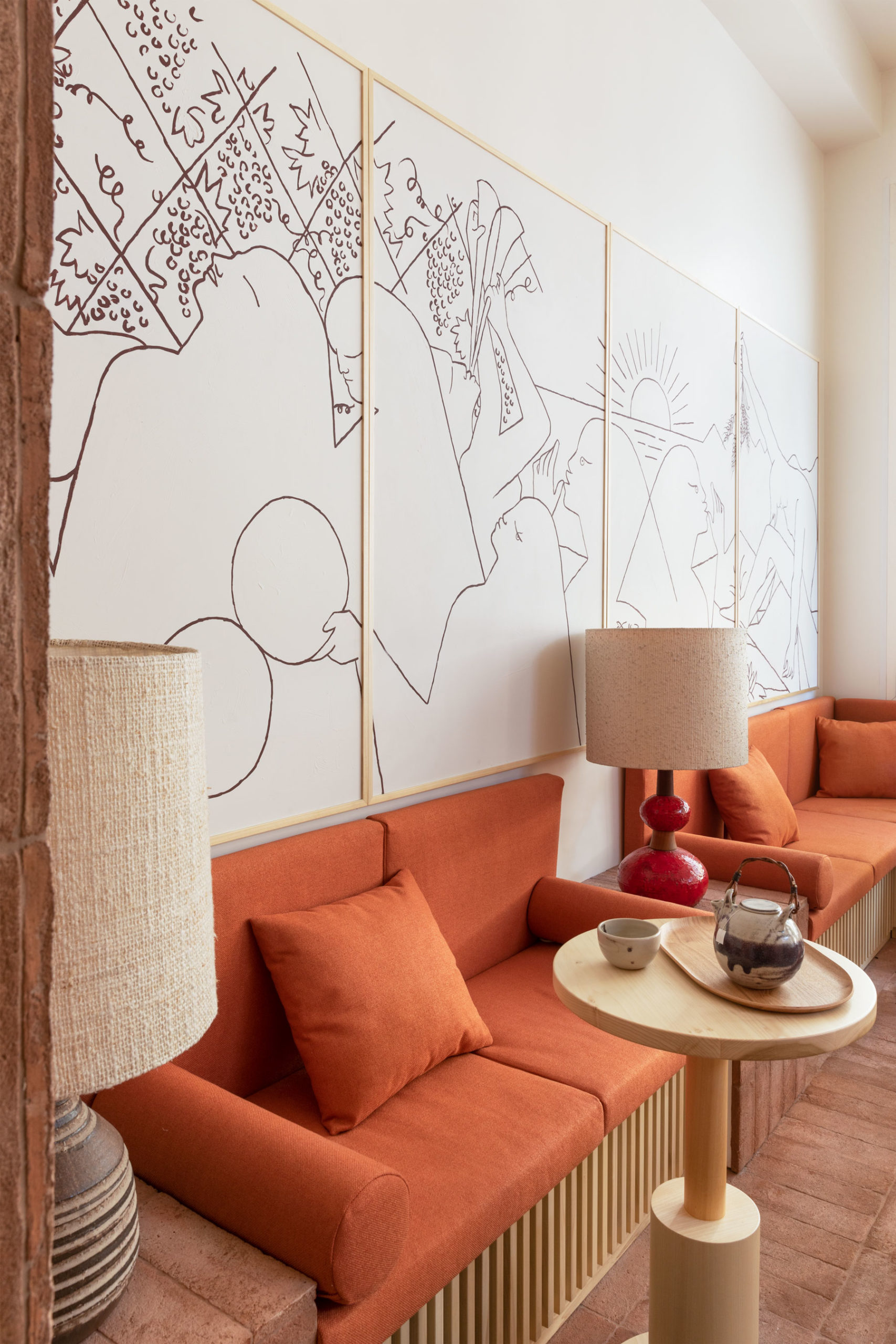 As the interior started taking shape, a challenge emerged—the shop was petite, hardly enough to fit a sales counter, a small bar, an open workshop and a relaxation area. But Hannes had a trick up his sleeve: "Everything was made to measure—from the layout to the furnishings. We integrated everything into the architecture." What resulted was an art gallery-esque aura, with abstract wall line drawings, cosy banquettes and portable chairs, and loaves on shelves that dazzled like little sculptures.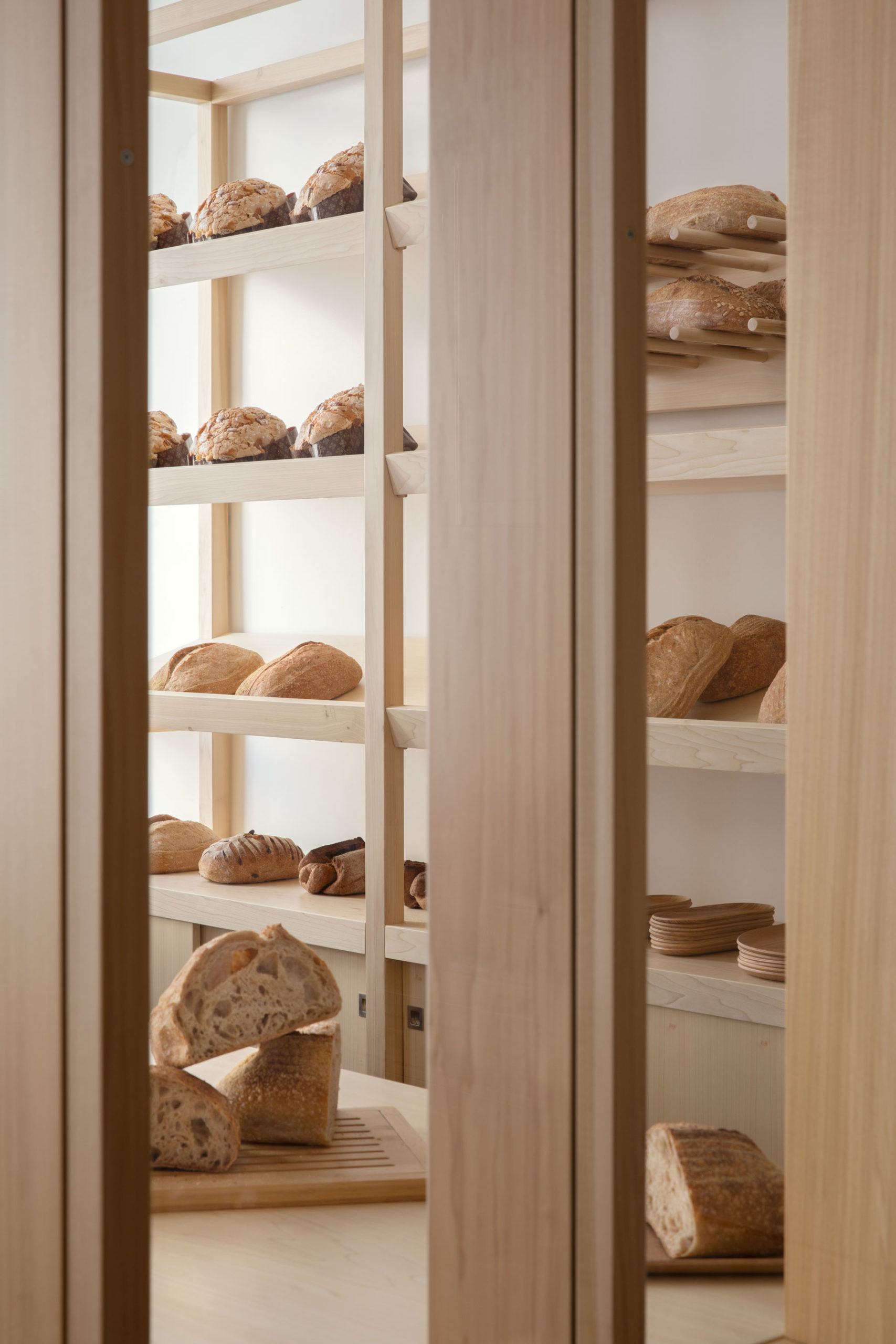 "I had only one demand—that the aesthetic is kept natural," recalls Natalija. For Hannes, the natural next step was to create a base palette.
"Natalija was keen on mirroring the spirit of her living room, especially the materiality of the large brick fireplace," says Hannes, who used terracotta tiles for the walls and floor, as well as the external facade.
"We wanted to create an osmosis between the interior and exterior. The white plaster is an allusion to Californian modernism, which is a constant source of inspiration in everything I do—a piece of Palm Springs in Milan, as I like to call it."
Indeed, with Nordic fare, California colours and Milanese charm, this boulangerie borrows the best bits from everywhere.
---
[Images courtesy of Hannes Peer. Photography by Helenio Barbetta.]