Step into the World of MILANTRACE Digital 2023.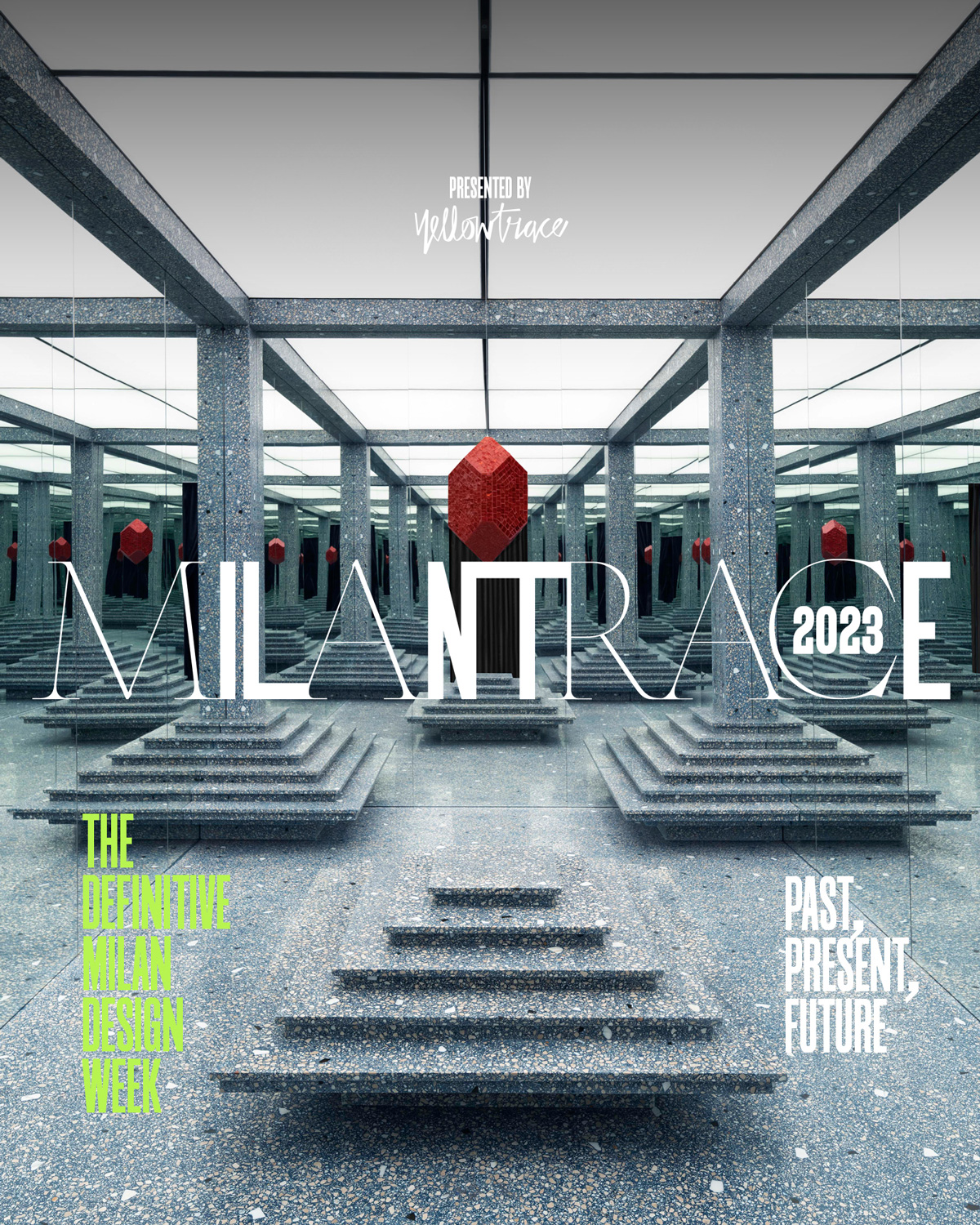 The ultimate review of Salone del Mobile and Milan Design Week just got better — MILANTRACE Digital 2023 is finally here!
Part Multimedia Magazine, part Video Documentary, this highly curated design resource and immersive experience offers a 360-degree look at Milan Design Week. The best part is that it's completely free. You can also access the recording of the MILANTRACE Live talk — The Ultimate MILANTRACE experience — available for a modest fee.
MILANTRACE has been an enormous labour of love for nearly a decade. With this Digital extension, we are taking things up a notch by offering you unparalleled access to Milan and Salone del Mobile. It's the ultimate celebration of the week that's helped shape my outlook on the world, sharpen my judgement, and form my opinions and values as a designer, editor and human being.
Capturing the magic of Milan, MILANTRACE Digital 2023 includes everything that was presented in our MILANTRACE Live events, including videos, interviews and kick ass original photography, plus much more that we simply couldn't fit into the jam-packed 90 min talks.
I would love your assistance sharing MILANTRACE Digital with your networks and anyone you think might benefit from or enjoy this content. Even better if they fall just outside of our industry. My profound belief in the transformative power of design drives me to make the sometimes intimidating world of design accessible to everyone, regardless of their familiarity with the subject.
MILANTRACE Digital 2023 is filled with countless lessons and ideas, both big and small, that I believe can help make our world a better place… not to mention a lot more beautiful and joyous.
Thank you in advance for your support.
With all my love,
Dana Tomić Hughes, aka Mama Yellowtrace X
P.S. MILANTRACE Digital 2023 is an epic, multi-media document. We recommend viewing it on a desktop computer for the best visual experience and to avoid disappointment.
EXPLORE MILANTRACE DIGITAL 2023
---
[MILANTRACE Digital 2023 cover features Back to the Future installation by AB+AC Architects. Photography: Nicola Gnesi.]