Studio McW Transform an East London Warehouse into a Live/ Work Loft for Earthrise Studio.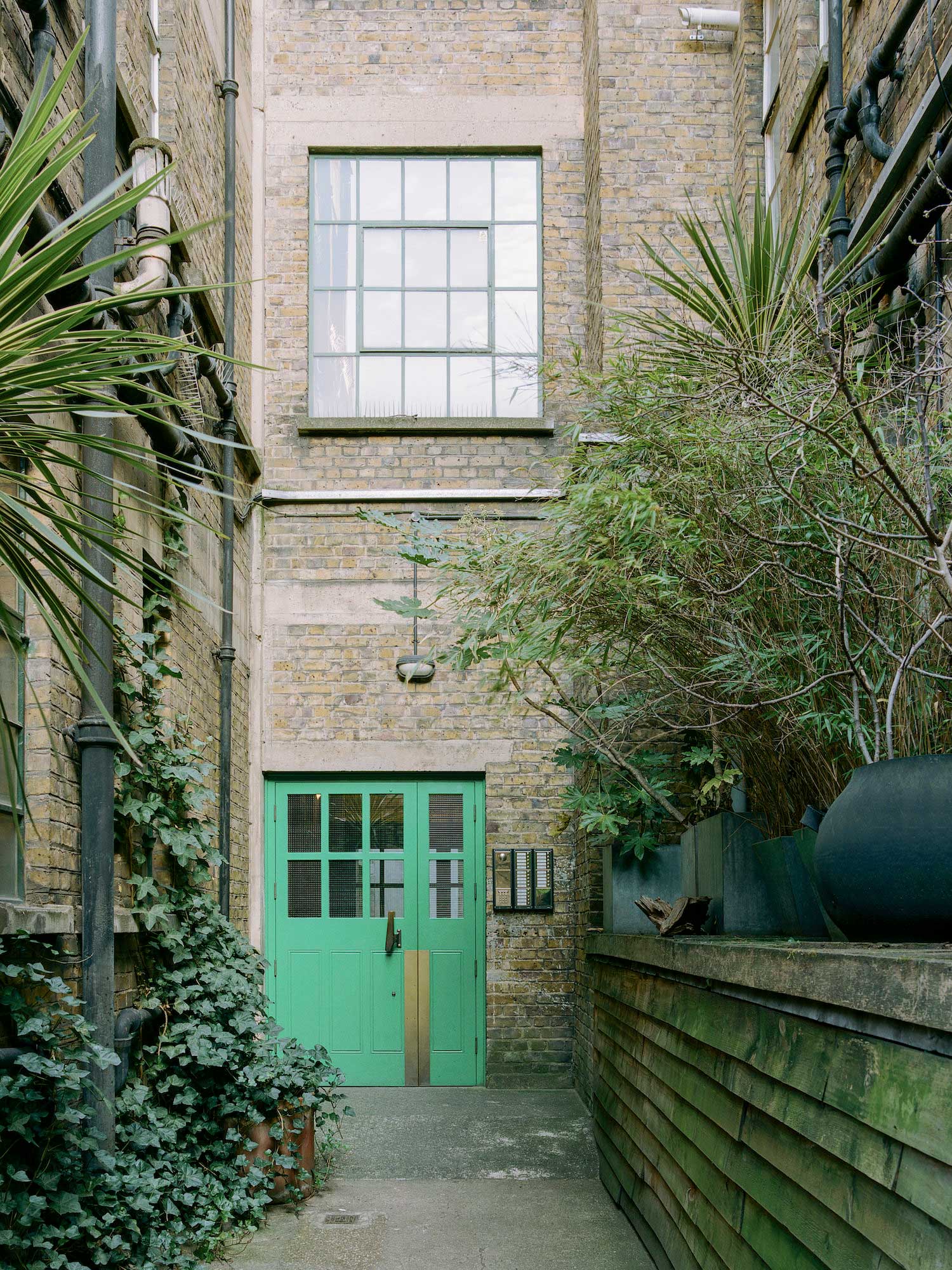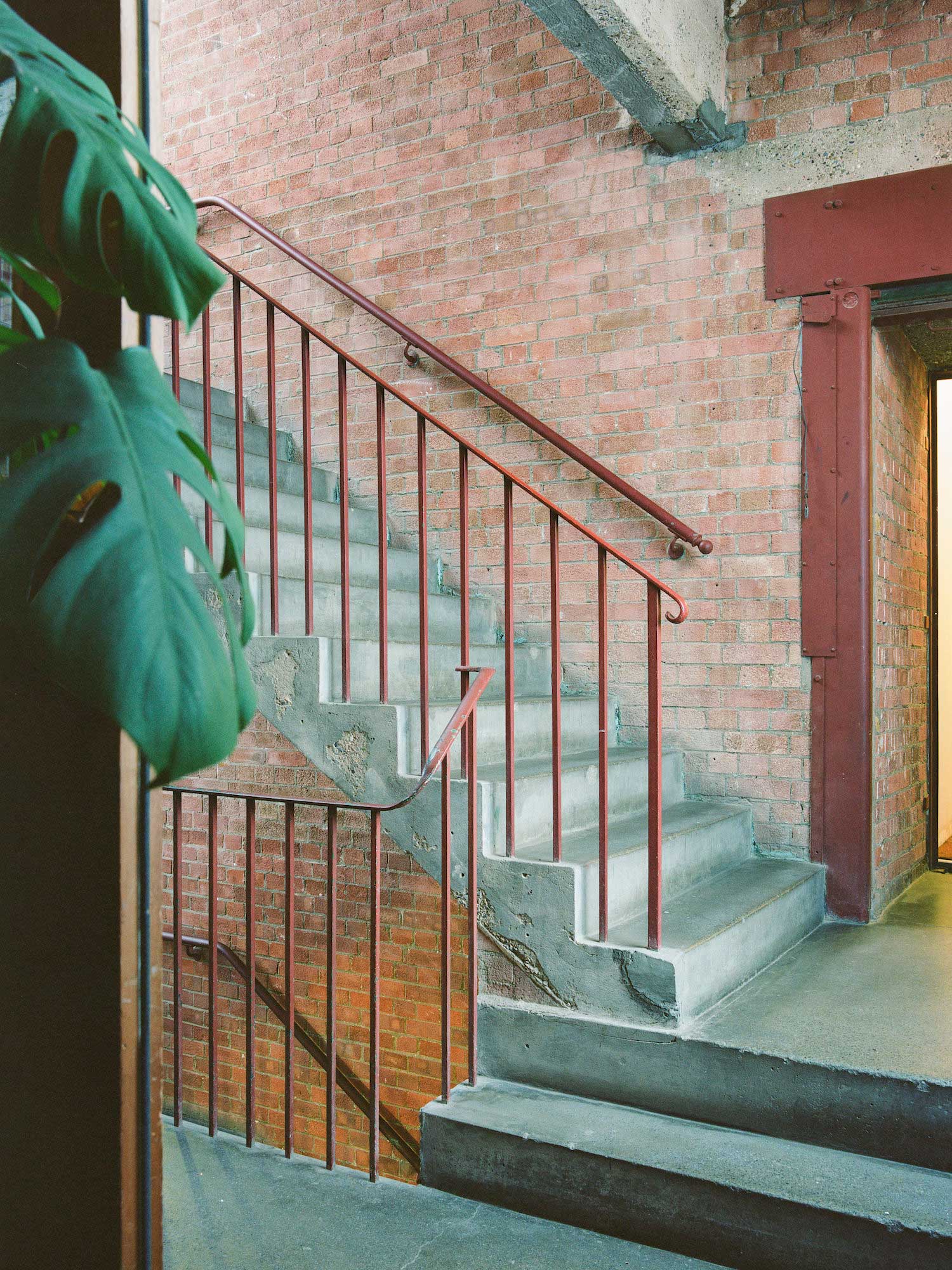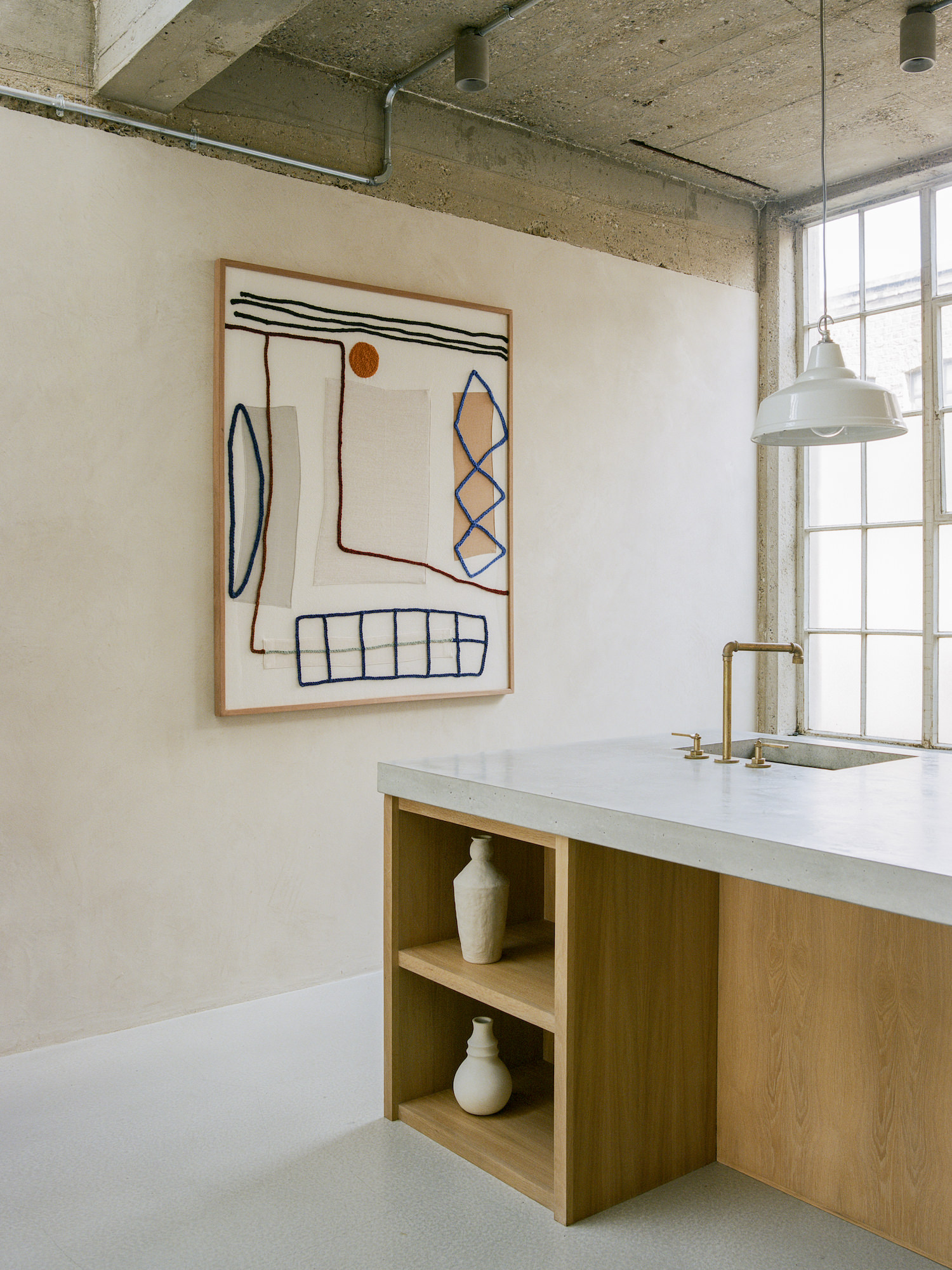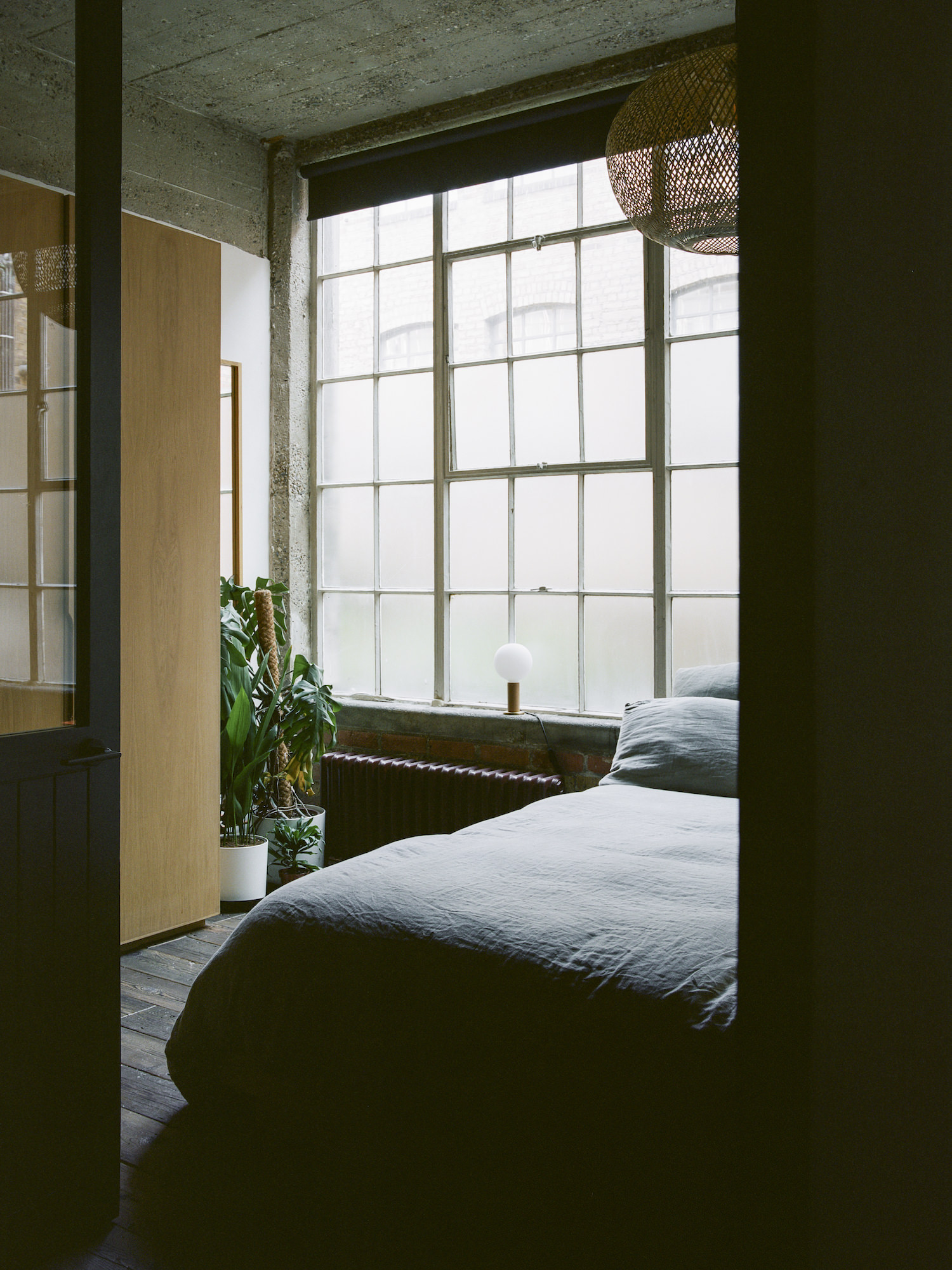 Somewhere in East London, inside a 1924 shoe factory, sits an apartment that could pass off for a park. Exposed brick emblazons the walls, plants spill out of baskets and a garden-style picnic table masquerades as a spiffy workspace. When climate activists and filmmakers, Jack Harries and Alice Aedy, first got their hands on the duplex space, there was, admittedly, a lot of work to be done. And so, the pair tapped David McGahon and Greg Walton of Studio McW—whom they found online—to give the warehouse a neat facelift and turn it into a spiffy little work-play loft.
"We immediately connected with their projects. We liked their approach to natural materials and focus on creating functional spaces. We had a challenging brief to create a multidisciplinary space that could be a home, a place to entertain and a functioning film and photography studio, but Studio McW have gone above and beyond to deliver our dream space and we couldn't be happier," says Jack.
For Jack and Alice, it was important that the building's bones be given as much pride of place as the new, natural interior palette. What was also important for them was improved spatial flow and abundant storage. After all, as a flexible space meant to host friends, dinner parties, work events, photoshoots, podcast recordings and weekly team meetings, the apartment had to be able to present differently to suit the occasion.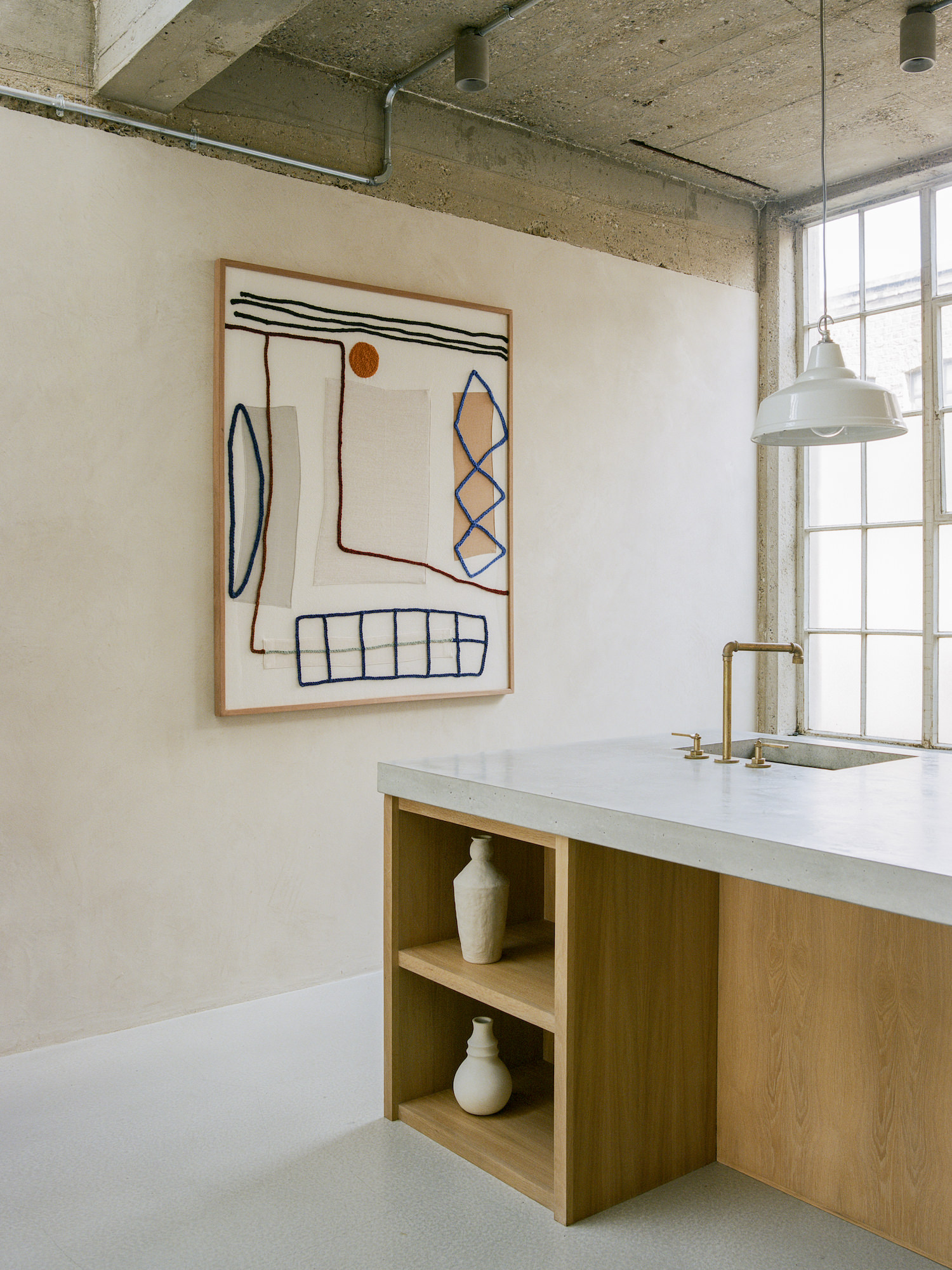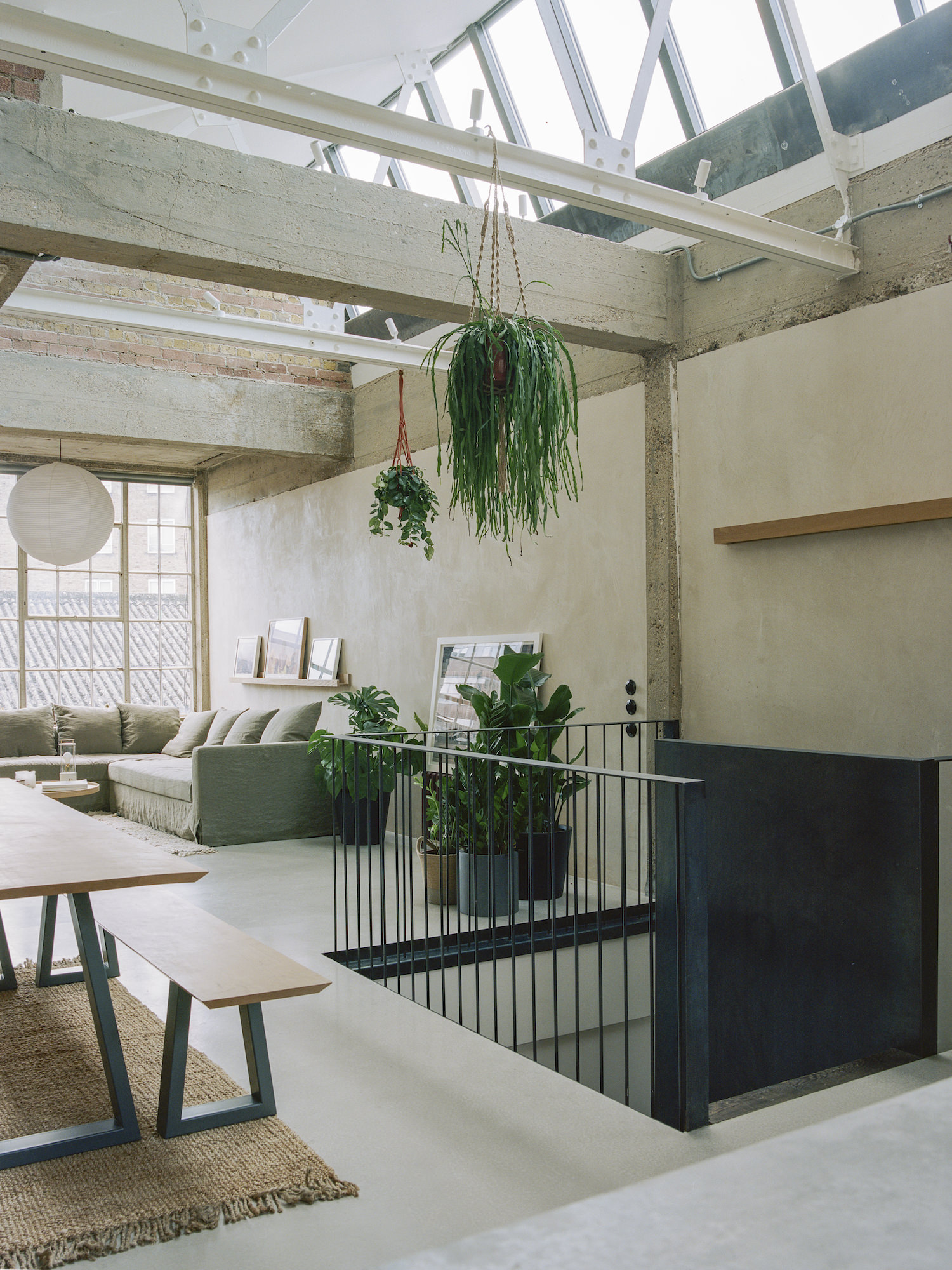 David and Greg pulled the building's original features—including the large steel windows and trusses, exposed concrete beams, and the double-height pitched roof with overhead glazing—into its new skin. "The design supports Jack and Alice's busy lifestyle, yet offers a serene, peaceful environment. We optimised the spatial flow and created built-in furniture with multiple uses," says Greg, and David chimes in, "We paid special attention to the play of light and material junctions, a small but powerful way to respect the raw character of the original building while rejuvenating the spaces for modern occupants."
David and Greg entirely remodelled the entrance level, opening up the bedroom and dressing room with a large aperture in a bid to invite more light through the newly glazed internal wall to the bathroom and utility space. The stairs wear a beautiful reclaimed timber, the walls are finished with toxin-absorbing matte clay, and the ceiling is now magically higher, after the architects gutted out a labyrinth of unused overhead fixtures. What's also cool is that the apartment has distinct zones for working, dining and resting, thanks to a cleverly optimised layout.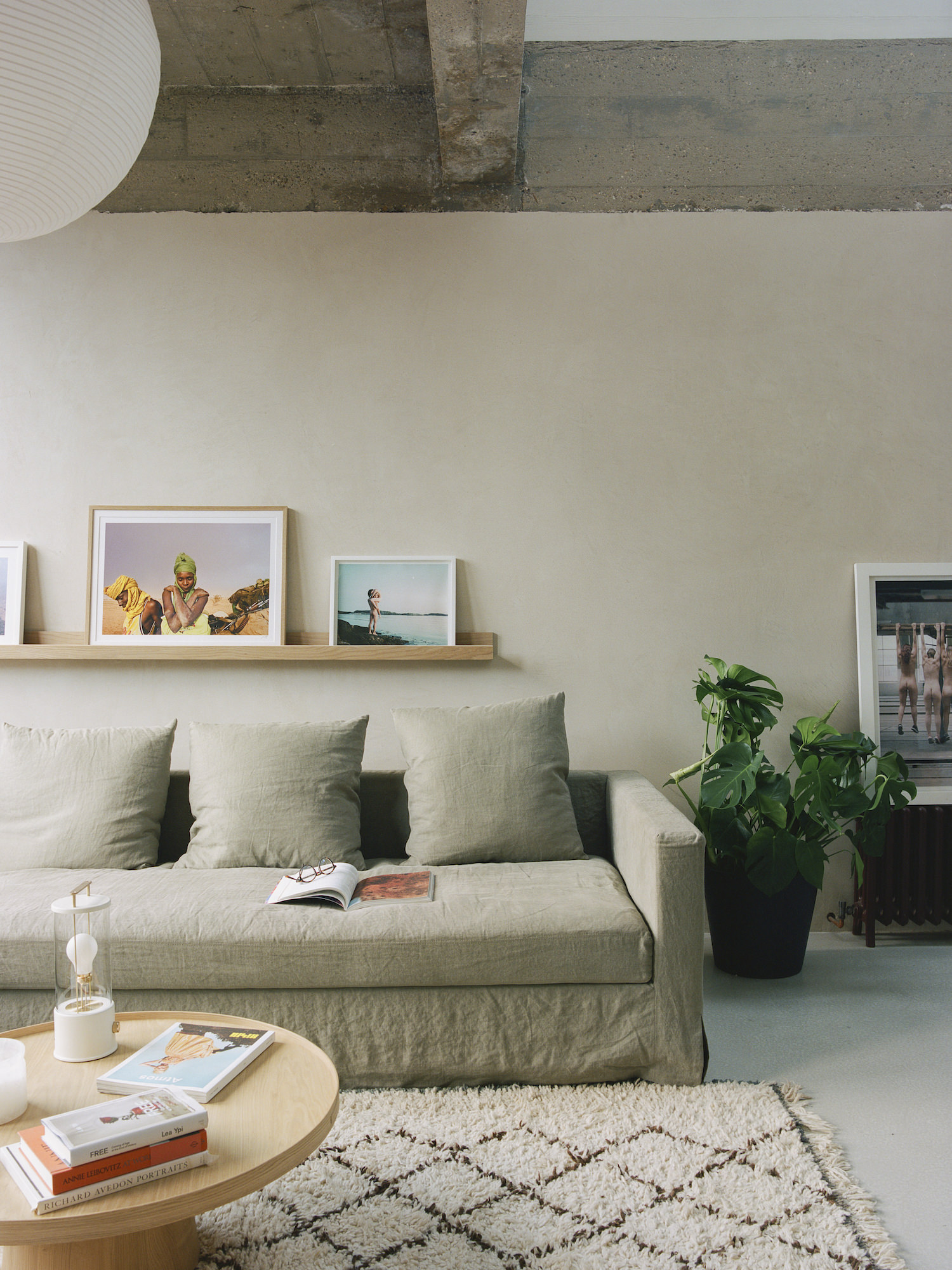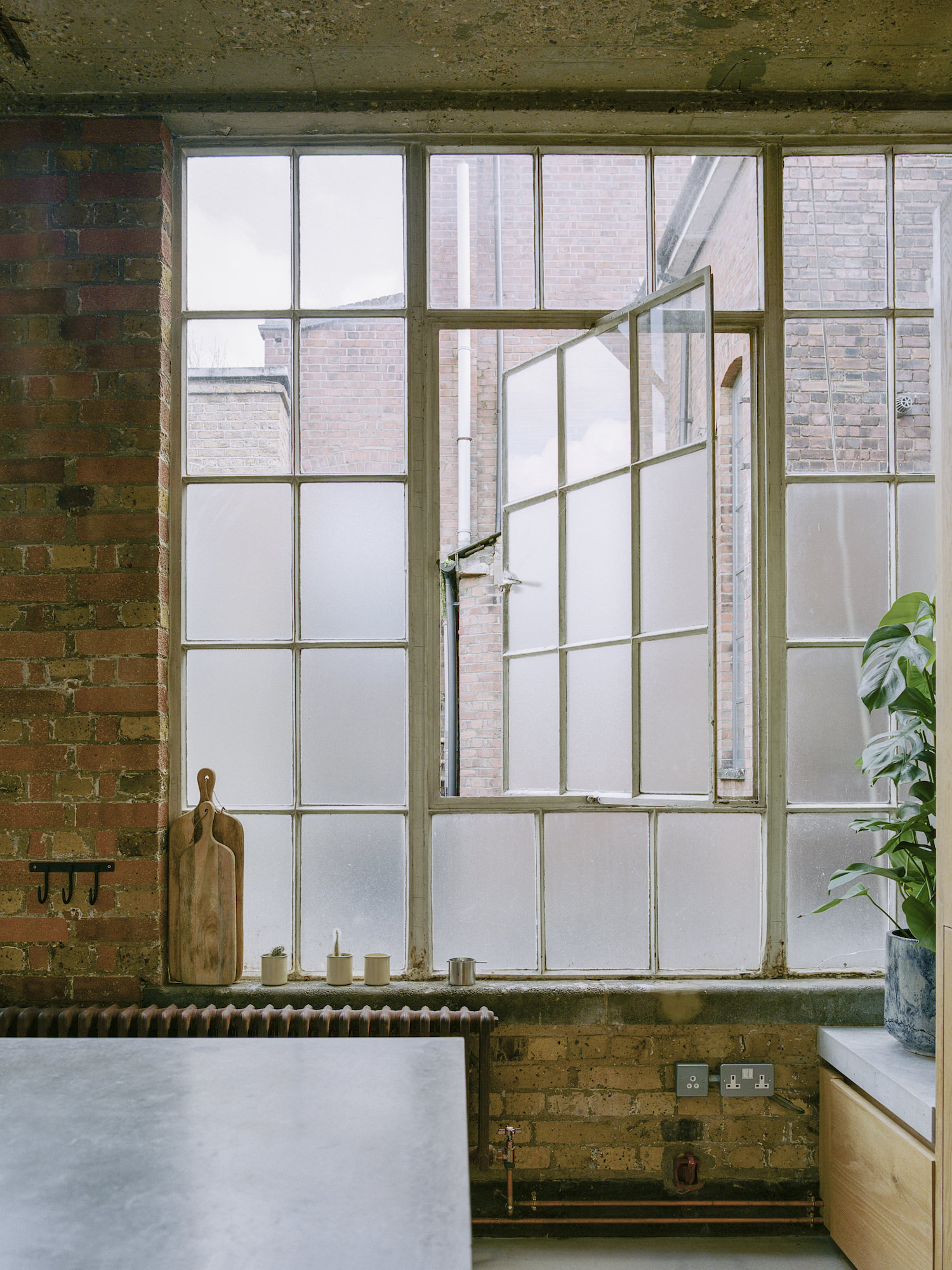 Studio McW balanced the mellow interiors with custom oak and concrete joinery, cast in situ. But perhaps most striking of all, is the multipurpose nature of each piece of furniture. The concrete island in the kitchen, for example, doubles as a charming dining bench. And along the southern elevation, sits a long concrete sideboard with oak cabinetry that swings between serving as a seating, storage and display device.
The home is deeply personal, brimming with art, photographs, cameras and treasures collected by the couple on their international travels. Some artworks were created by the couple's friends, evoking a thoughtfulness that almost sits at odds with the building's Brutalist origins. "Greg and David created a space that feels very much in the spirit of Earthrise. The apartment is a natural, flexible and beautiful backdrop to our work and lives, and the design allows it to oscillate between functions accordingly," Alice signs off.
---
[Images courtesy of Studio McW. Photography by Lorenzo Zandri.]