The 2023 wallpaper and colour trends to look out for
It's that fun time of year where we can start to consider what trends will define 2023. Wallpaper remains a key complement to creating the perfect ambience, as colour and pattern continue to have a meaningful impact in our homes. So, to help you decide on next years wallpaper and colour, Superfreso Easy's trend and deign expert Paula Taylor has shared her insights on what to expect.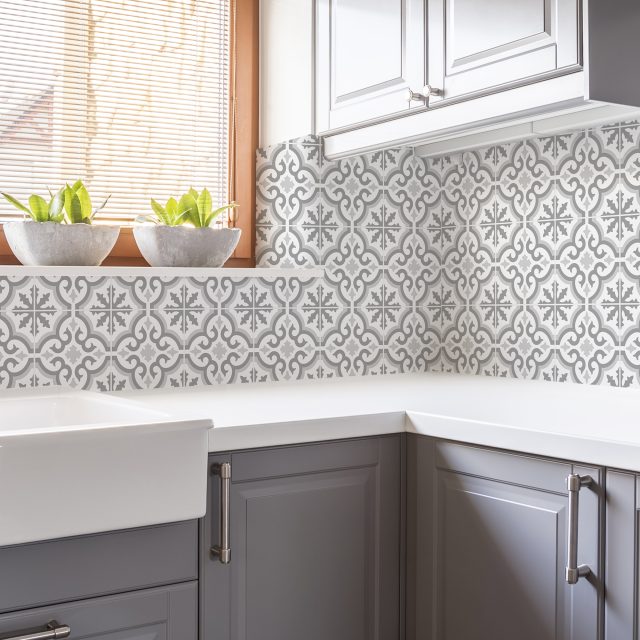 Neutrals
Traditional neutrals such as grey, taupe, and timber brown add calmness and sophistication to interior home design and will always be popular due to its subtleness, while warmer rich tones will pull through in 2023. According to Paula, terracotta red and rich browns are coming to the fore. Celadon green and navy will still remain key.
Neutrals introduce a calming atmosphere that is often balanced with darker layers. Silvery geometric outlines deliver wallpaper that is both masculine and contemporary. Styling is easy, work with black and grey interiors. Alternatively, bring colour back the space by selecting colourful soft furnishings that will act as a fun feature look.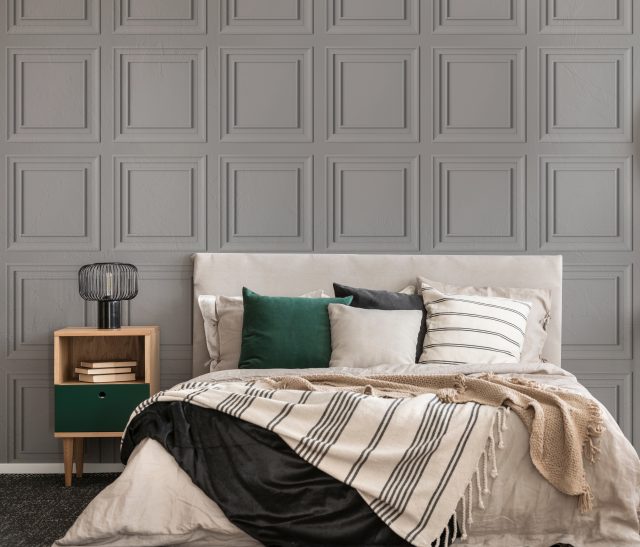 Teal is a shift away from true greens, but brings subtle green and blue elements of the ocean and nature to interiors, without the blaring intensity other greens and blues bring. The Contour Tegula Teal (RRP $93.50) wallpaper design oozes style with sophisticated copper detailing. This product is extra durable and designed to suit your bathroom or kitchen needs.
Wood, brick, panels and tiles
2023 will see a lot of realistic wallpapers that replicate wood, bricks, panels, and tiles. "This is a much easier and inexpensive way to achieve a look or trend in your room than going to the expense of the real thing," says Paula. "Biophilia is still a key trend. Bring the outside in with lush green imagery and combining this with the realistic woods creates a really contemporary vibe." Paula also notes geometrics will continue to be popular in 2023. "Repetitive grids and fine lines bring harmony to a room and reduces stress and anxiety," said Paula.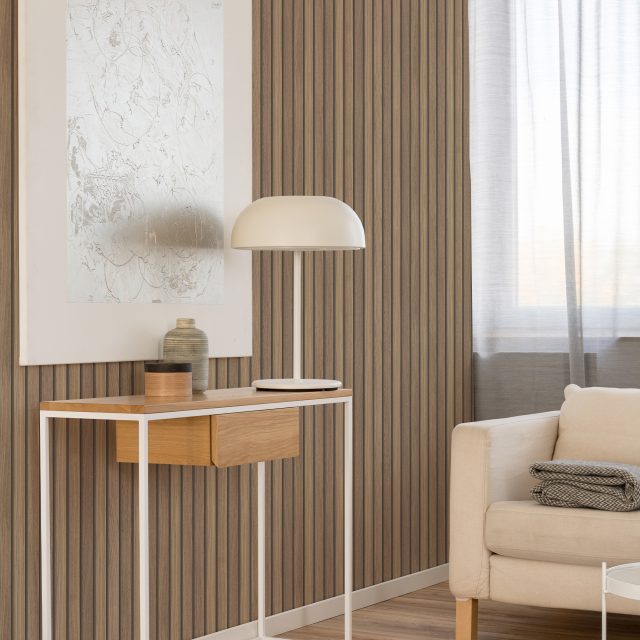 For those seeking middle ground between stripes and shapes, geometric wallpaper designs are a popular option. Tile-themed wallpaper and its simplified, structured design is on trend. Geometric arrangements with monochrome colour schemes offer pattern and routine, bringing a sense of tradition and comfort to rooms. The Contour Grecian Black wallpaper transports you to a traditional Greek island. Extra durable, this wallpaper is designed to suit your bathroom or kitchen needs.
Giving a naturally rustic, cosy feel to rooms, wood effect wallpapers are perfect for delivering a traditional aesthetic. Bringing a wood effect wallpaper into a contemporary space delivers modern rustic appeal. Superfresco Easy's wooden slats Natural Wood Clad design adds depth and style to any interior space with its 3D design.
Add a touch of architectural detail to walls through timber panel designs. Providing  depth and definition to walls, wood panelling look wallpaper also adds a chic look. The Superfresco Easy Wooden Panel design brings an element of luxury to any space.
Once a major investment in a home's look, wallpaper is now a design element that can be easily changed with the trends thanks to removable options like Superfresco Easy. Its 'paste the wall' technology allows homeowners and even renters alike to quickly put up wallpaper without the need for messy pasting tables and can be peeled off by hand without fear of ruining the wall beneath.
More information here
5 stylish kitchen design trends to look out for in 2023
With the new year around the corner, it's time to look ahead at the trends 2023 will have to offer.…
How to achieve a stylish and practical alfresco living area
Alfresco living spaces are natural extensions of our homes and a trend that has continued to grow over the last…