The Dulux Colour Forecast is celebrating 25 years!
Long considered a cultural barometer, colour trends are always fascinating to explore and it's something that Dulux has taken very seriously for almost three decades now. A highlight of the annual design calendar, the Dulux Colour Forecast is celebrating its 25th birthday this year which seems like the perfect time to look back over the trends.
Led by Dulux colour and communications manager Andrea Lucena-Orr, colour forecaster and stylist Bree Leech and colour manager Lauren Treloar, the forecast is based on year-round research. When creating the annual palettes, the team looks at the latest global and local trends that are predicted to influence both Australian design and the way that we live.
"Throughout the last 25 years, Australians have faced a number of cultural moments that have influenced and inspired our interior colour trends. These include economic crises, natural disasters, political instability, advances in globalisation and digital technologies, such as the emergence and subsequent growth in social media, climate change and war or terror-related disasters," says Andrea, who has been part of the of the initiative since its inception in 1999.
2013 – Social change and the digital age inspires movement as a key theme 
Dulux identified six different palettes reflecting global trends that were set to dominate design in 2013, including the rise of technology (Facebook buys Instagram, Pinterest's audience grows exponentially) and social change (President Barack Obama becomes the first black president). Movement and empowerment were key themes that influenced this year's palettes, featuring textures and colours of concrete greys, muted pastels and monochromatic schemes with metal and stone touches.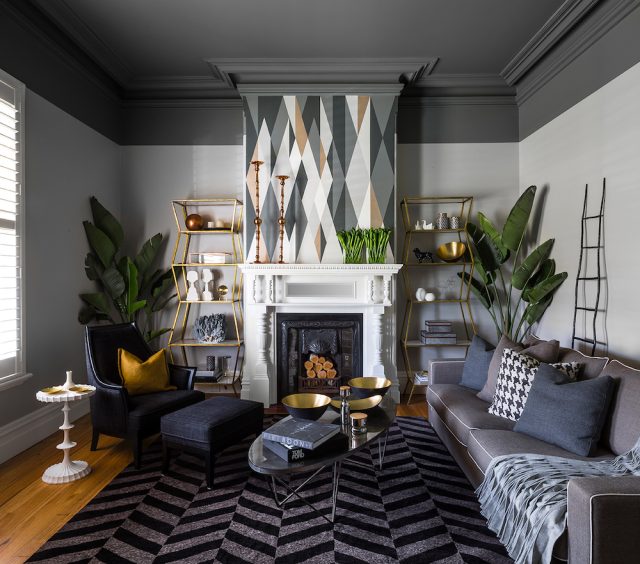 2014 – Bold colour combinations and metallics dominate 
A particularly vibrant and joyful colour forecast this one introduced plenty of metallic shades such as gold and brass, in addition to bold and bright colourful colourways. Much like what we have seen again within the 2022 and 2023 Colour Forecasts with the Wonder and Revive palettes respectively. With the colour rulebook out the window, 2014's colour trends were influenced by looking to the future, whilst also being reminiscent of the digital culture of the 70's, 80's and 90's. 
2015 – Australians ʻunplug' to connect with nature and each other 
Incorporating shades of green within our homes (to feel closely connected to nature) emerges as a trend in 2015 as a result of Australians and the world feeling constantly ʻplugged in'. This trend isn't showing any signs of slowing down, particularly as Australians' concerns about climate change grow and sustainability becomes a strong influence for interior design. Other colours reflected untamed, natural landscapes with ashy blues, clean white and dark greys.
2016 – Design Age leads to a bold and moody forecast 
Research and exploration in space inspired moody hues and deep shades juxtaposed with splashes of acid colours, such as Dulux Ripening Grape, Loose Leather and Emerald Forest, as seen within the Future Past palette.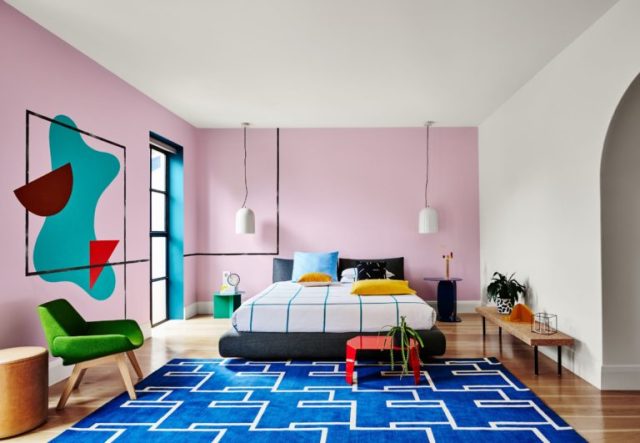 2017 – Greiges reign supreme 
After a particularly bold and ʻnew age' focused colour forecast in 2016, cool, tonal palettes of blue and greige (grey and beige) offered a remedy for the senses as a result of modern challenges from the digital age. Connection, tactility and balance prevails. 
2019 – Australians' confidence with colour grows 
Shades of pink (read: Millennial pink) sent shockwaves through the design world and dominated interiors both at home and abroad. Australians' confidence with colour emerged and organic shapes, frayed edges and repurposed vintage pieces were placed against backdrops of earthy neutrals, saturated greens and citrus brights. The brighter hued Identity palette encouraged the rule breaker in all Australians, with clashing patterns and unexpected colour combinations. 
2020 – The Global Pandemic (Covid-19) 
As people took refuge inside their homes, an interior renovation boom began and Australians cocooned in calming shades of blue and green. Mid-century and retro design elements made a comeback and upcycling vintage pieces emerged as a trend that's continued to increase in popularity. 
2024 – Dulux celebrates 25 years of the colour forecast 
After a blurred couple of years, Australian interiors have shifted to embrace brighter, bold and playful hues. You'll have to wait until 31 August this year to find out what the 2024 Dulux Colour Forecast is!
For more on the Dulux Colour Forecast
Be inspired to go bold by the Dulux Colour Awards 2023 finalists
One of the most hotly anticipated awards on the design calendar, the Dulux Colour Awards always provide a plethora of…
Dulux latest: 2023 colour forecast reflects a post-pandemic shift
Just as skirt lengths and lipstick sales can be indexed to the social and political landscape, so to can interior…