The story behind Amigos de Hoy's closure & what's next!
When Amigos de Hoy launched around eight years ago, it was the more affordable, bohemian little sister to the much-loved Art Hide brand. With sisters Kura Perkins and Bree Hay-Hendry at the helm, the brand amassed a cult following who were drawn to its unique rug and homewares designs. But as with many small businesses, things became stressful behind the scenes due to a changing retail environment and the effects of the pandemic.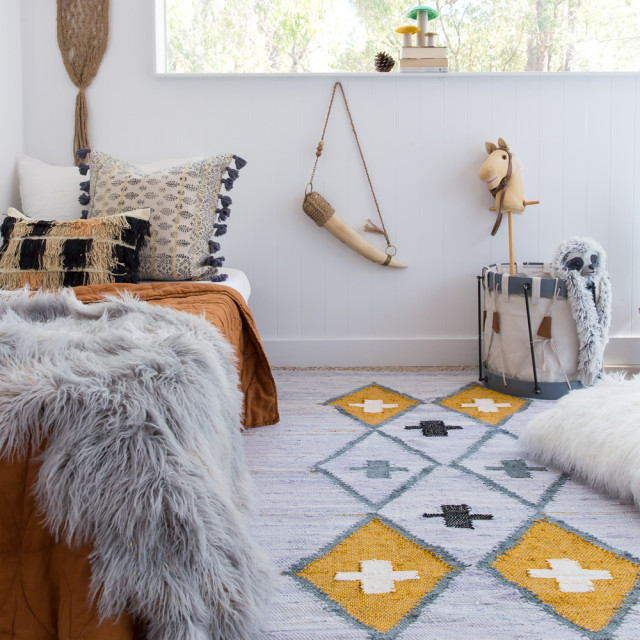 "Even when thriving, Amigos de Hoy is a business of tight margins and it has a high-cost base that's unavoidable; staff, storage and the cost of holding stock. Plus, it's difficult for a smaller boutique player to play in what has become a very competitive space in the past four years with big business coming in," says Kura Perkins referencing the move by many mass-market brands into the homewares arena.
"It's bittersweet and it was hard to make the call to close as there is a sense of failure. Everyone says that retail is ok, but I know for a fact that it's very tough out there and for us we're just being honest. When you're talking about tight margins and employing staff it's very stressful for a 'mum and dad' family business," says Kura.
Central to the decision to close the brand was the growing and continued success of sister brands Art Hide and Ground Control. Both rug brands are made to order which means the duo can avoid holding large amounts of stock. And in a world where people are drawn to bespoke solutions, both brands can offer their customers a custom design service. Where Art Hide offers fully customisable hide rugs, the Ground Control range is made from wool, cotton, jute and silk. 
"Art Hide was already established, and we have built up Ground Control now to the point where we really don't need Amigos de Hoy anymore. There's something to be said for focussing on what you're good at an what's yielding us the most benefit," says Kura who says that both businesses are thriving here and in the US.
While both businesses have in-stock products, potential customers can use the 'Try it at home' room service where you can upload a picture of your space and receive a render of your preferred rug in situ. In addition, for just $5, you can order a sample box online to see the fabrics in real life before making a purchase. The custom turnaround is 4-6 weeks for Art Hide and 6-8 weeks for Ground Control.
"In addition to residential work, we're doing lots of commercial work too. Those two businesses offer a much more sustainable business model and they're going really well."
Amigos de Hoy is currently running a closing down sale and there are bargains aplenty. From cushions to rugs and wall décor, head here to grab your favourite piece for the very last time.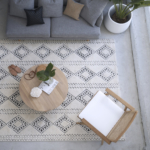 Customisable, ethical, textured rugs from Amigos de Hoy
A fully customisable and ethical rug range, 'Ground Control' is the latest offering from the talented duo behind Amigos de…
Exclusive: Art Hide and Amigos de Hoy's Spring ranges
With five little girls between them, sisters Kura Perkins and Bree Hay-Hendry are experts when it comes to designing products that…