The Tallest Mass Timber Office Building in London by Waugh Thistleton Architects & Daytrip.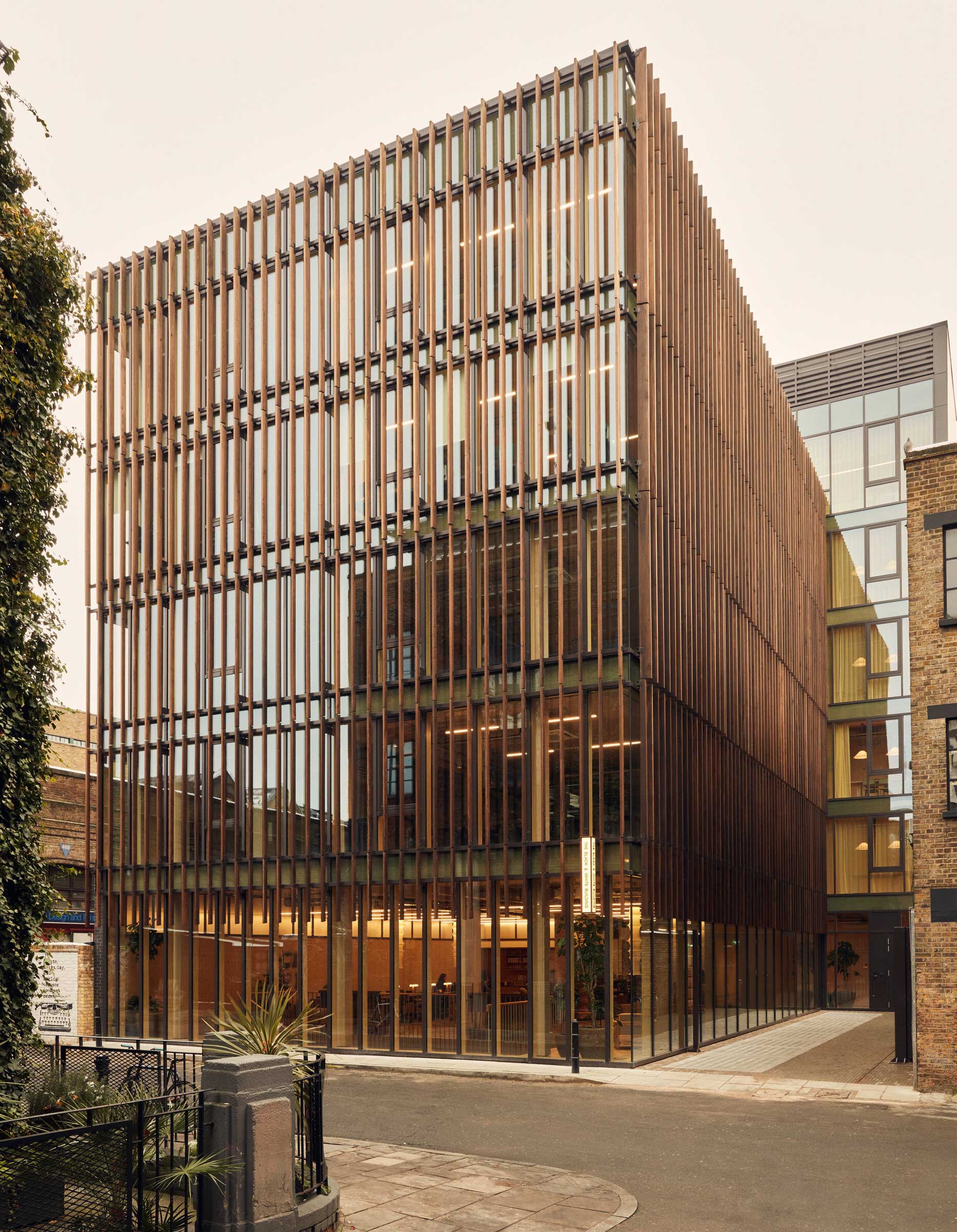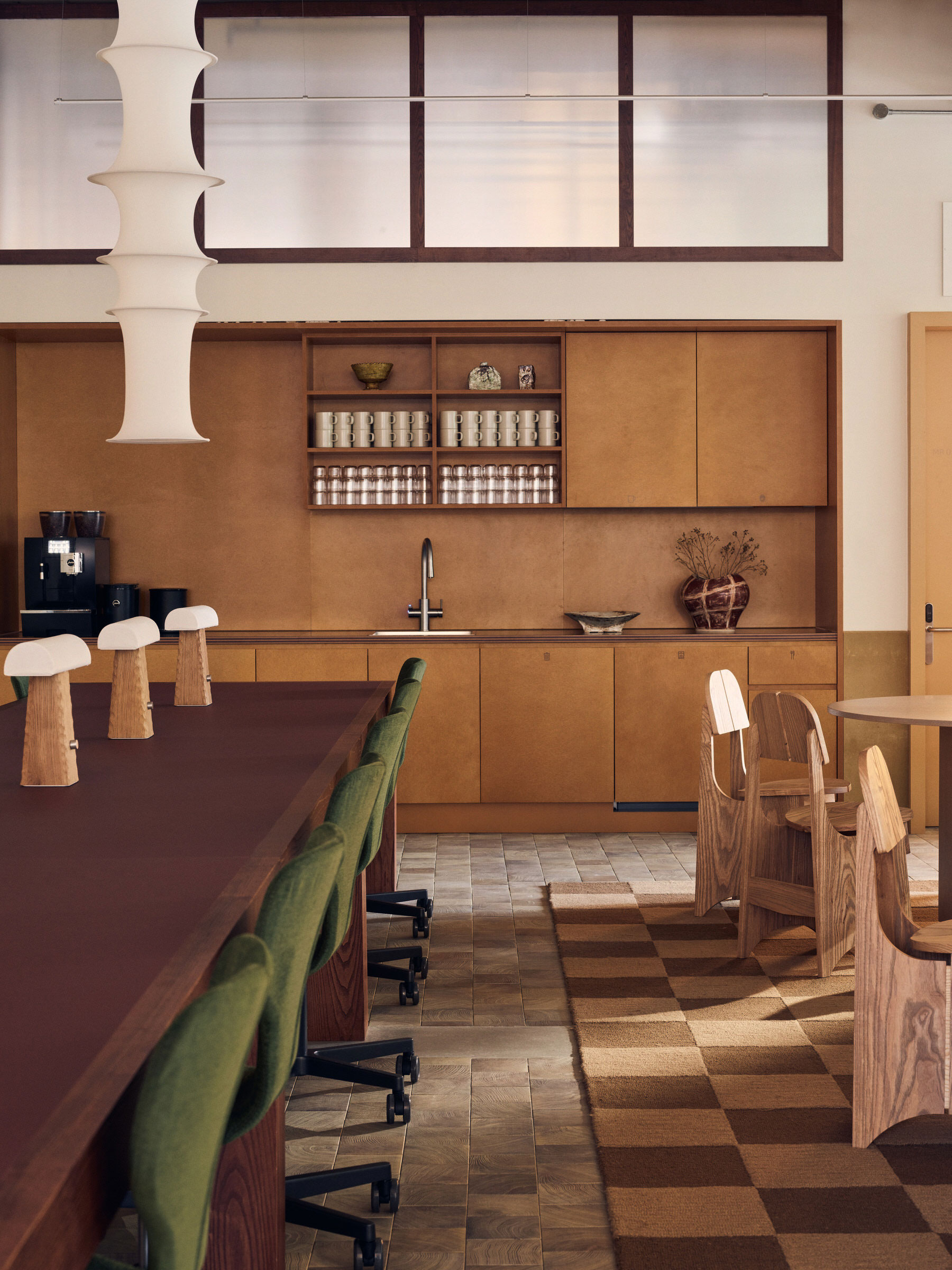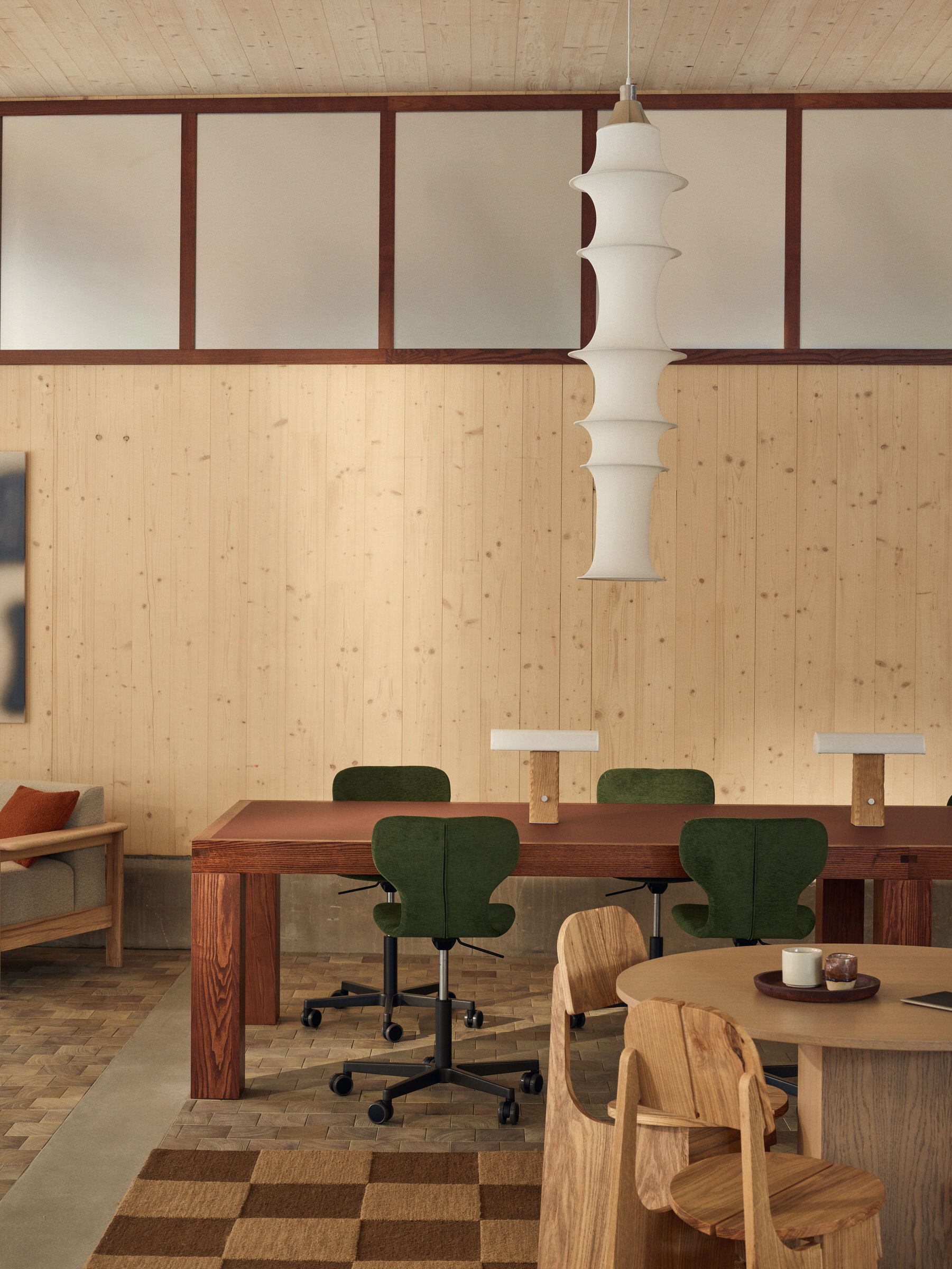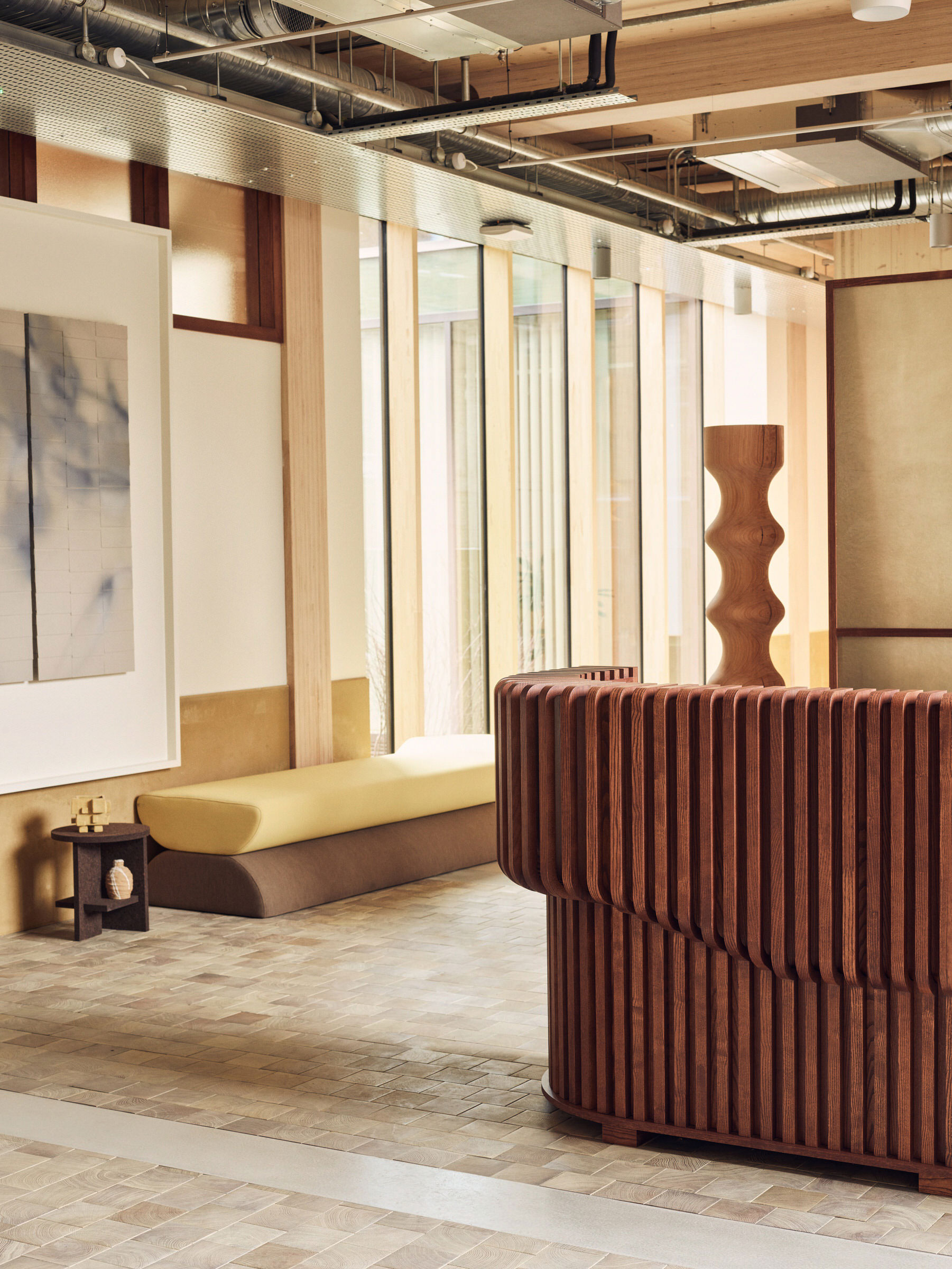 In London's Shoreditch is a building that can be taken apart and put back together—it's designed to be recyclable. And yet, there's more to it than just its LEGO-ish nature. At 17.8 metres high, it's the tallest mass timber office building in central London, using 37% less embodied carbon than comparable structures, and powered by 100% renewable energy sources (thanks to 80 solar panels on the roof). The Black & White Building isn't just an object lesson in sustainable architecture, it's also a holistic meeting ground for companies and creatives. A collaboration between timber design experts Waugh Thistleton Architects (architecture) and Daytrip (interior design), it is the seventh London outpost of design-led workplace specialists The Office Group (TOG).
Breaking away from the typical commercial office stereotype, the building brims with multi-format spaces, including 28 variously sized offices, 6 meeting rooms, phone and focus booths, a dedicated yoga and barre studio, 94 bike storage spaces, and lots of showers. Lounges, break-out areas and outdoor spaces are sprinkled throughout the building, and crowned off by a rooftop deck offering sweeping views of the skyline.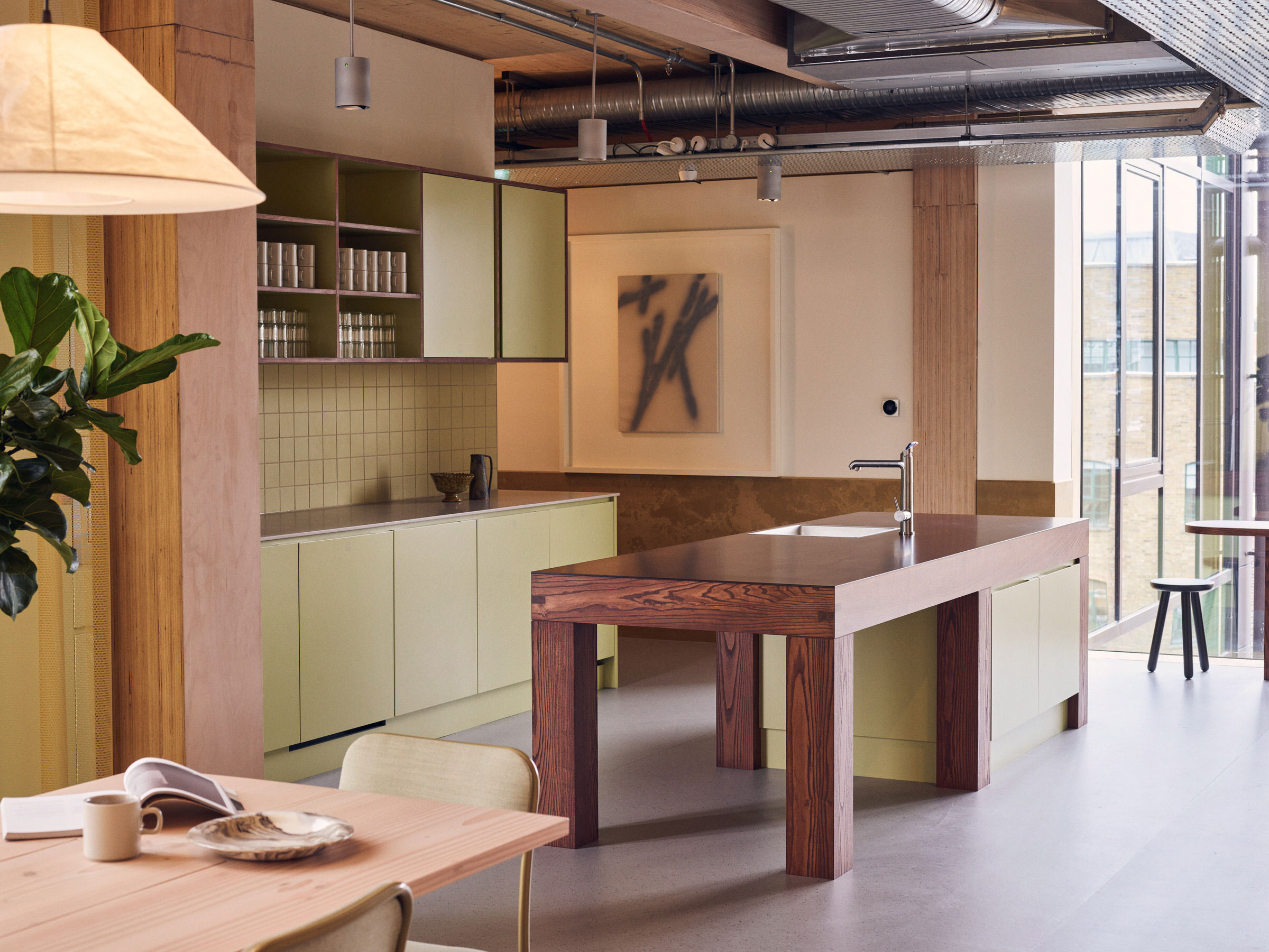 In keeping with the architectural ethos, every detail has a purpose: tulipwood louvres at once minimise solar gain and maximise natural light, while surfaces in the kitchen wear Richlite recycled paper composite boards that nod to the site's once-upon-a-time role as a timber seasoning shed.
"One recurrent theme throughout the interior scheme is the idea of craft and artisanship. We drew inspiration from different decades and styles, and the furniture also plays on this nostalgia. For example, warm institutional tones hark to the 1960s interiors of Hotel Okura in Tokyo, whereas more attention-seeking patterns and colours stem from the studio and residence of furniture and textile designer Antti Nurmesniemi in Finland," says Iwan Halstead, director of Daytrip, adding that the aesthetic inspiration, by and large, came from artisanal dwellings and makers' workshops from around the world.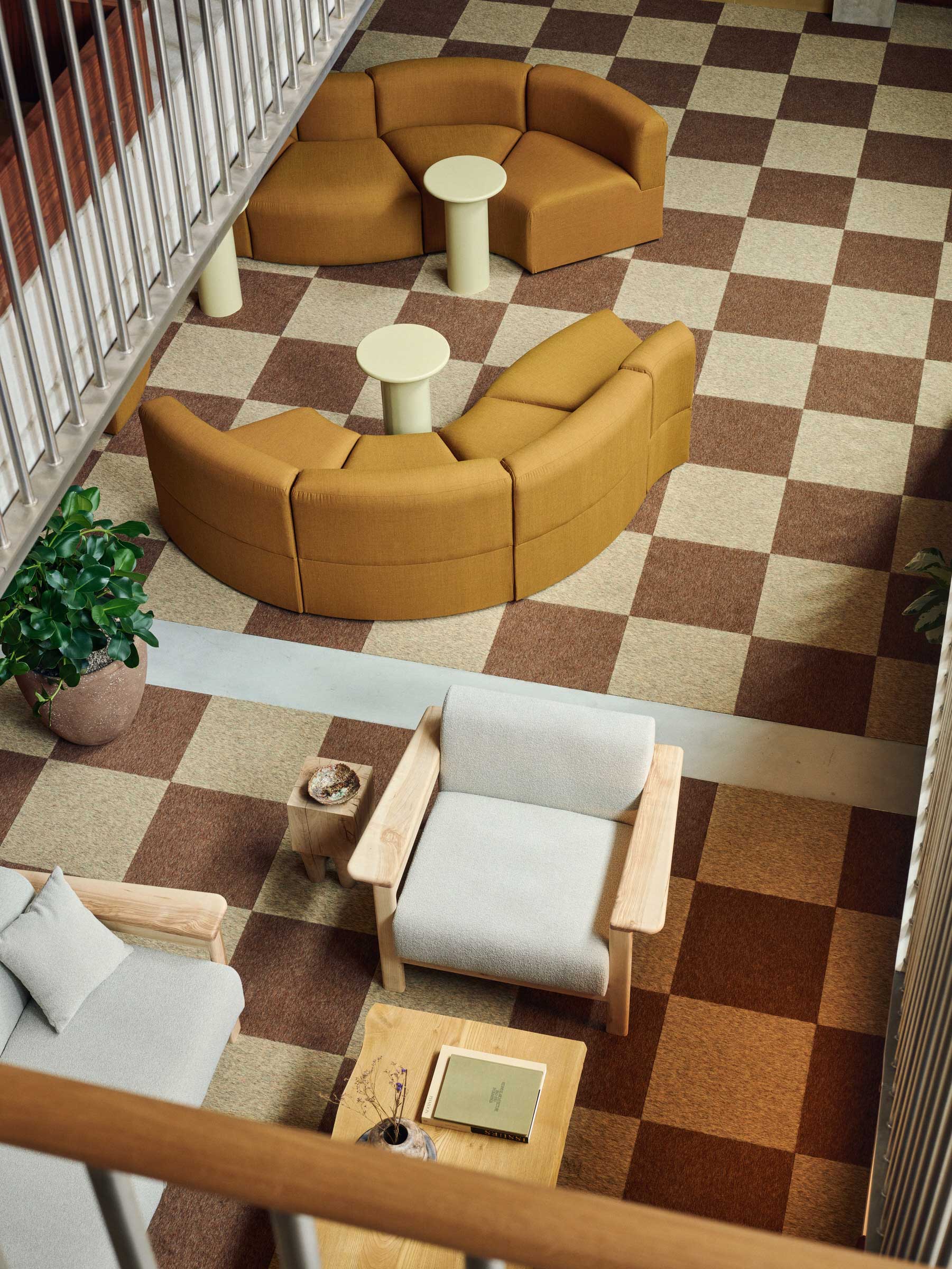 The den-like meeting room on the lower ground floor is a classic case in point. Cocooned in walls of writable glass (ideal for storyboarding) and filled with Philippe Malouin's bean bag-like Puffer armchairs (which can be rearranged to suit the occasion), it's the sort of place that promises to tap out every last creative cell.
"It's good for the soul to be surrounded by natural materials. It's good for companies because people working in timber buildings tend to stay in the job longer, work longer hours, and be more productive," says Andrew Waugh of Waugh Thistleton Architects. It's no doubt a win-win for companies and creatives alike.
---
[Images courtesy of Daytrip Studio. Photography by Jake Curtis.]