Warm and Familiar: Little Cat Lodge in the Hudson Valley by LOVEISENOUGH.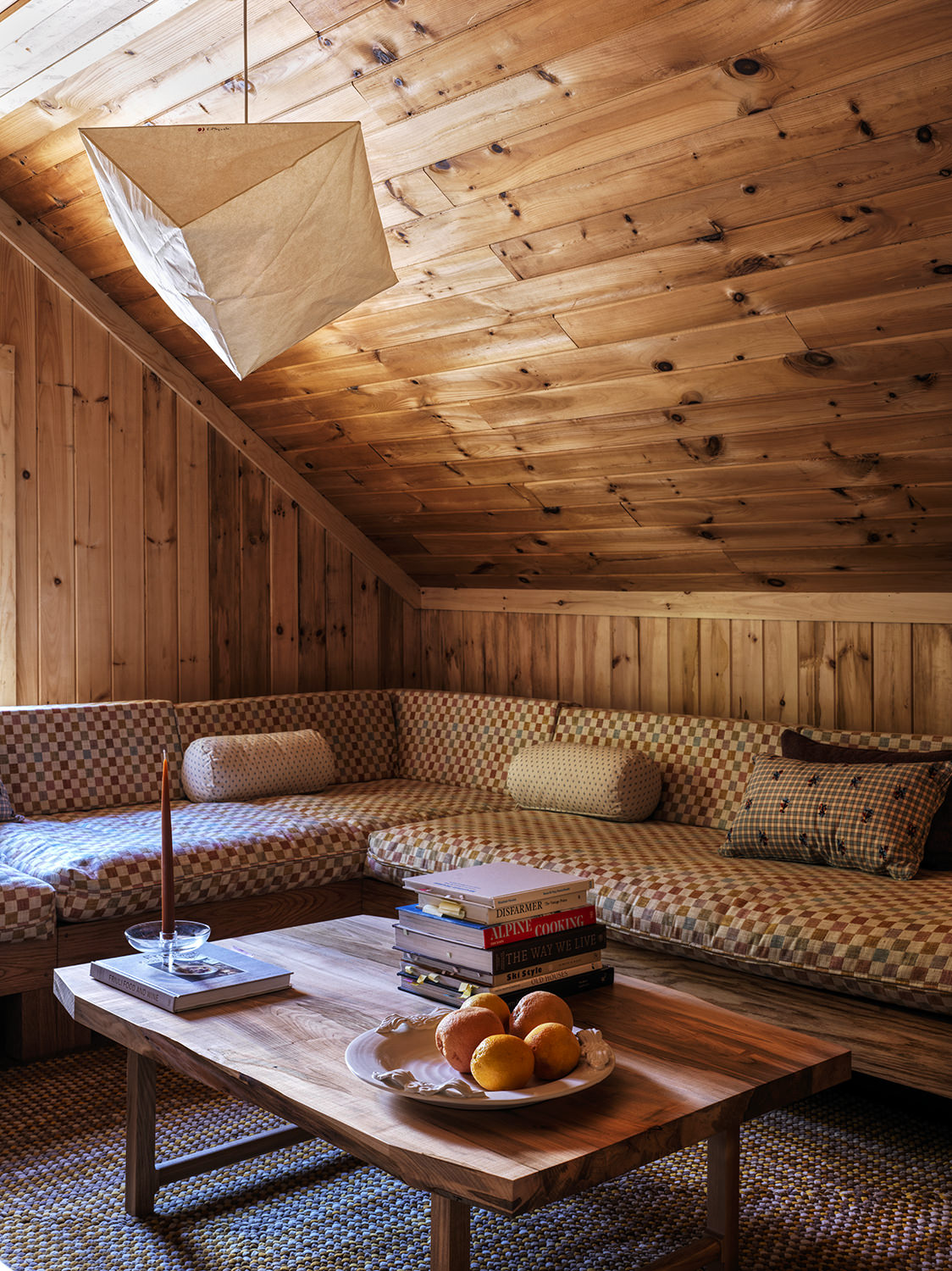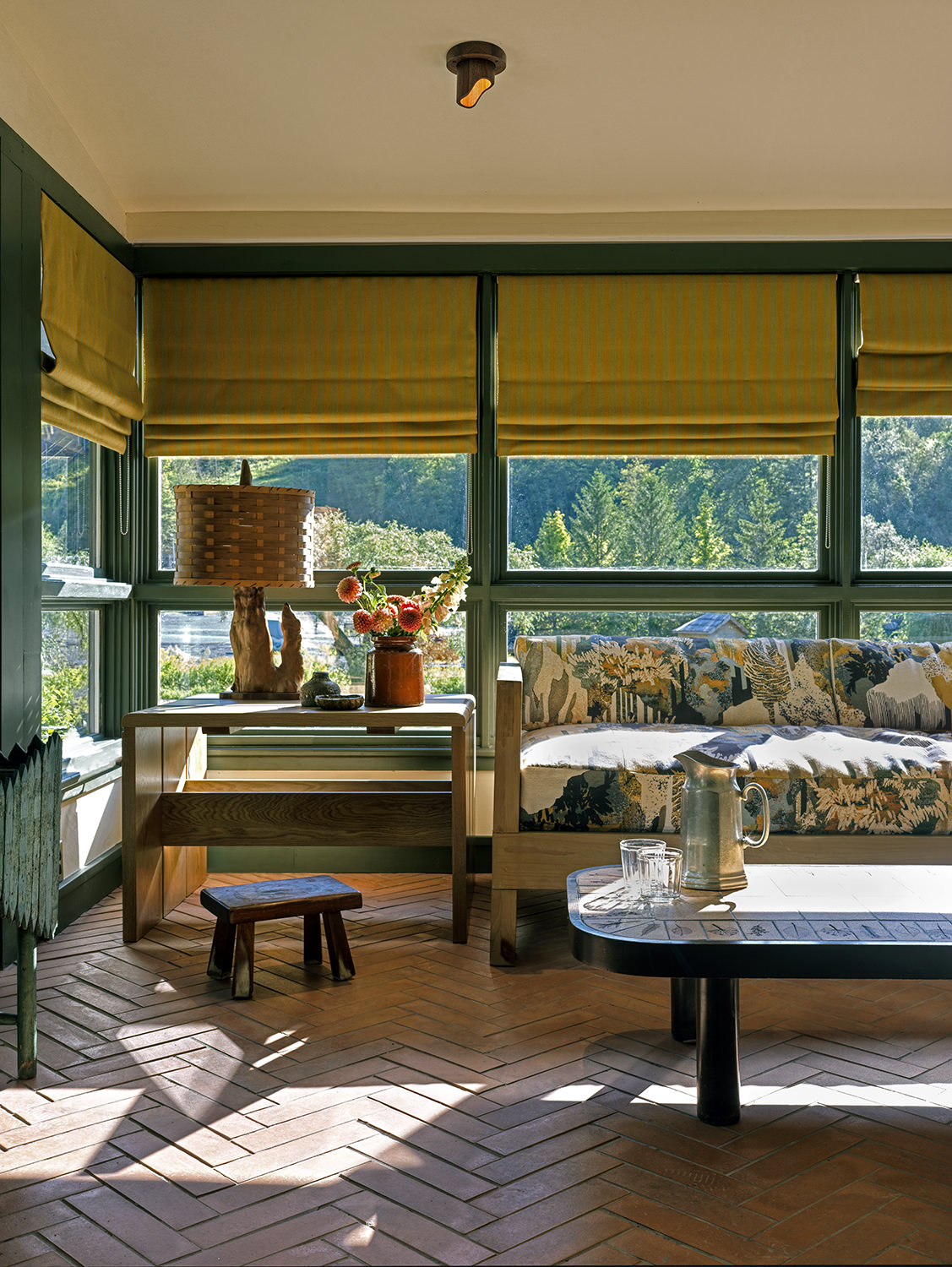 Little Cat Lodge isn't little, nor is it for cats (although you can bring them along if you so wish). What it is, is an alpine retreat with a tavern and a bar and twelve guest rooms that could have popped out of twelve different postcards. Nestled at the foothills of Catamount Mountain, the Hudson Valley property, as its designer Loren Daye—founder and principal of LOVEISENOUGH—aptly puts it, "merges the rustic charm of an alpine lodge with the magic of mid-century Berkshires."
The design borrows from various corners of the world. "A postcard sent from Little Cat Lodge might remind you of Hokkaido Japan's winter refuges, 1950s and 60s Western Massachusetts ski culture, or rural cabins in the Swiss Italian Alps," says Loren. "We approached the project like a storybook village mountain house: each space feels like a familiar holiday home with warmth, discovery, and charm."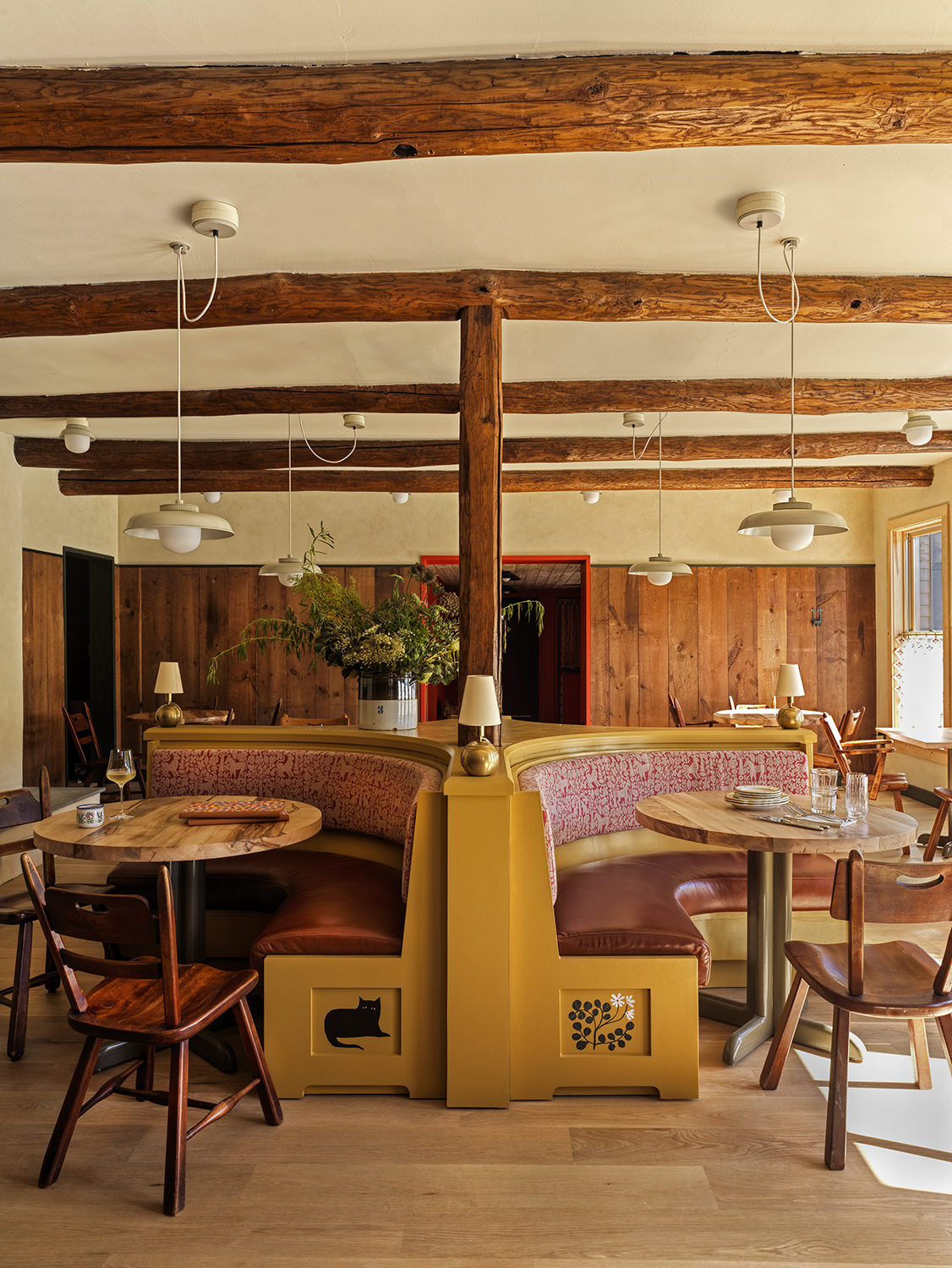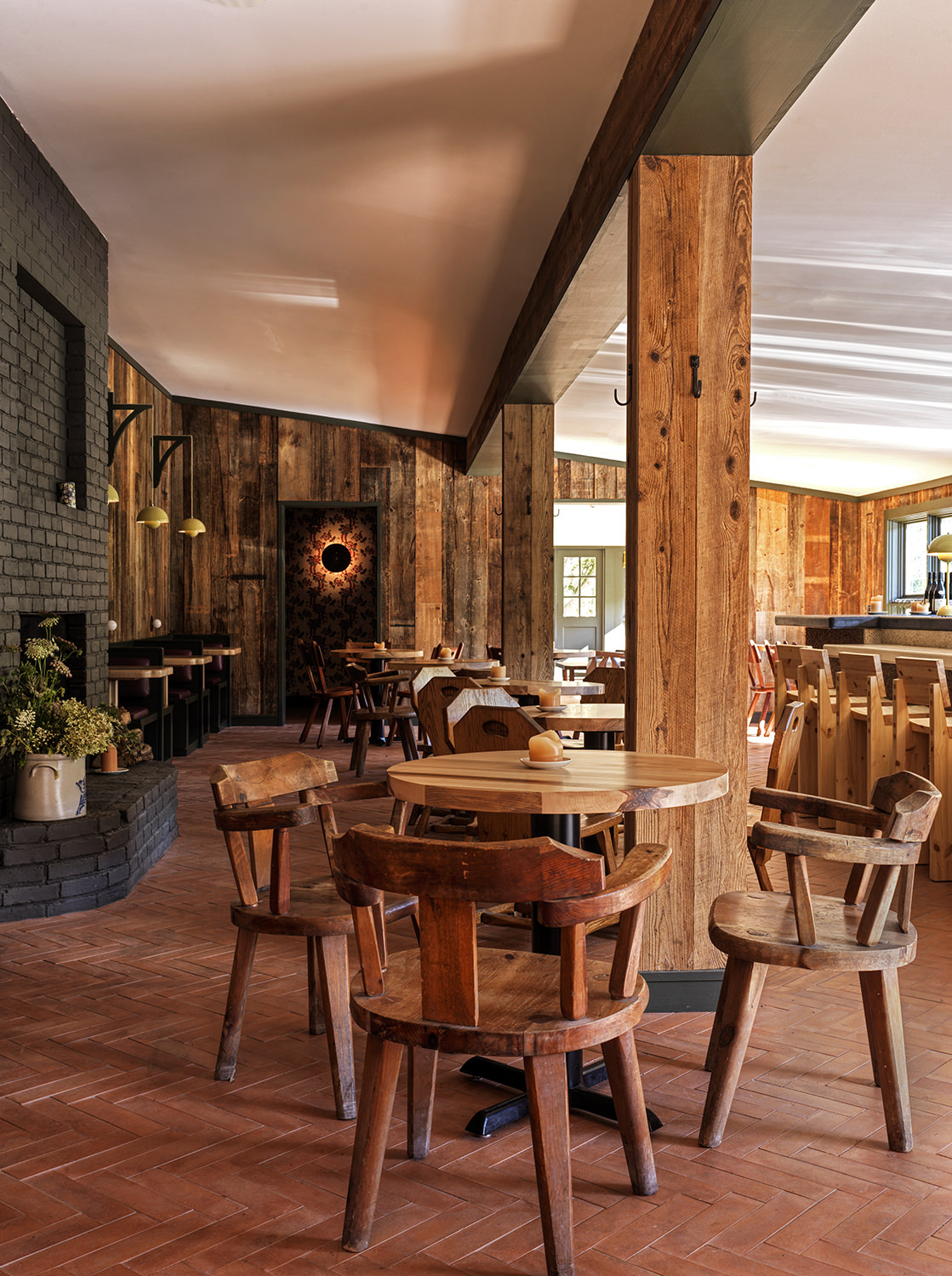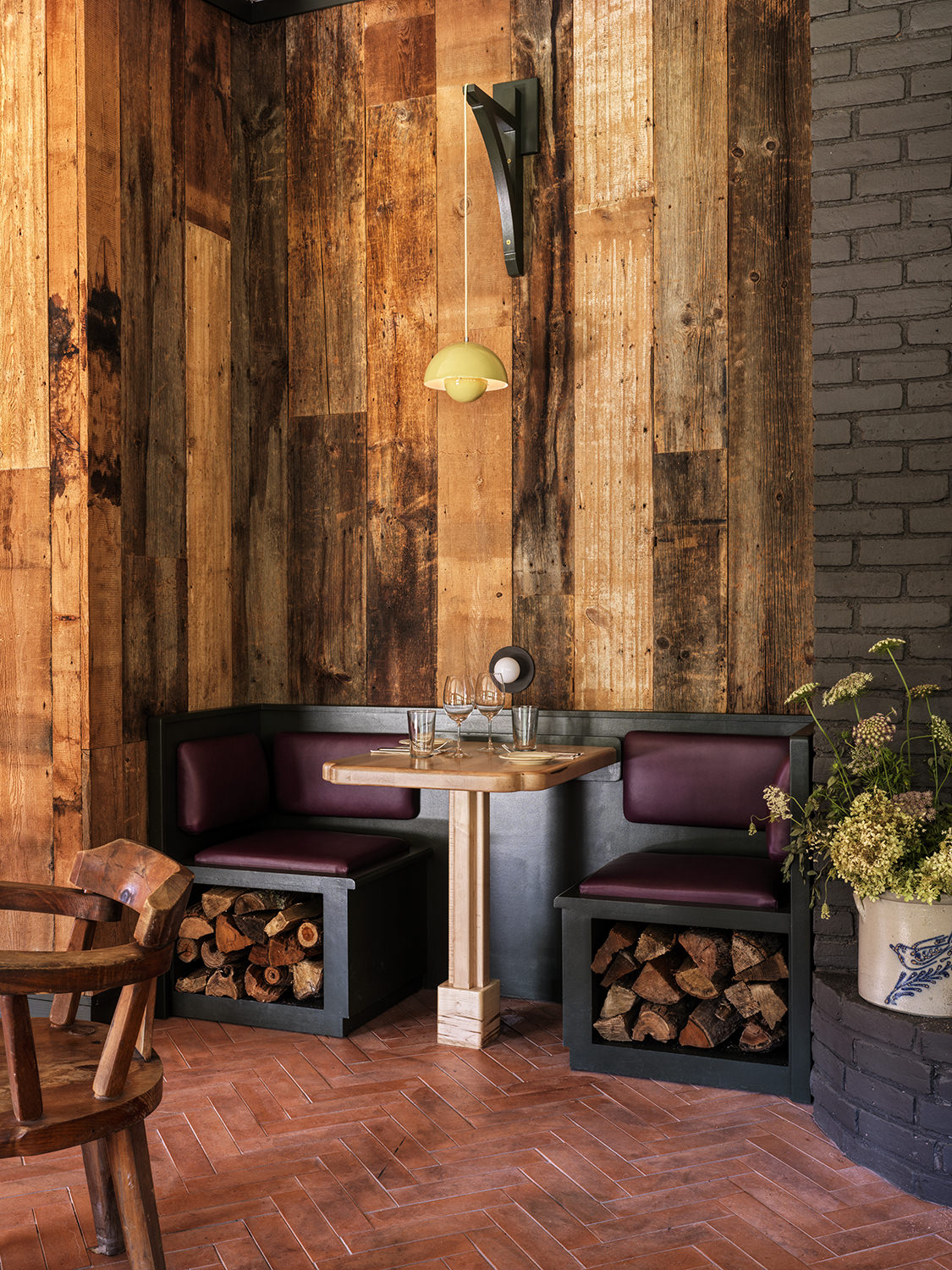 Guest rooms are warm and familiar, with custom furniture made by local firm Primary Visual, and Swiss-German style floral fabric on the bolsters behind the beds. The walls, wearing reclaimed mushroom wood sourced by The Hudson Company, reminisce the neighbouring forest, while the floors have a clean and bright Scandinavian quality. "Each room features a storybook scene painted by local artist Esme Shapiro on pieces of wood that were culled from Catamount, prepared by LOVEISENOUGH, and hand-delivered to Shapiro's nearby studio," says Loren.
The hotel unfolds like a cabinet of curiosities, with checkered daybeds, rustic architecture, gingham tablecloths, and vintage objects sourced from all over New England. The common spaces—both interior and exterior—are airy and relaxed, a hat-tip, no doubt, to the surrounding wilderness. Of special note is the custom furniture—including all the table tops in The Tavern, a 45-seat bar; and The Dining Room, a 70 seat restaurant—made from maple culled from Catamount Mountain, in collaboration with local woodworker Megan Offner. And the bar, with its two-tone river rock terrazzo, channels the creek outside.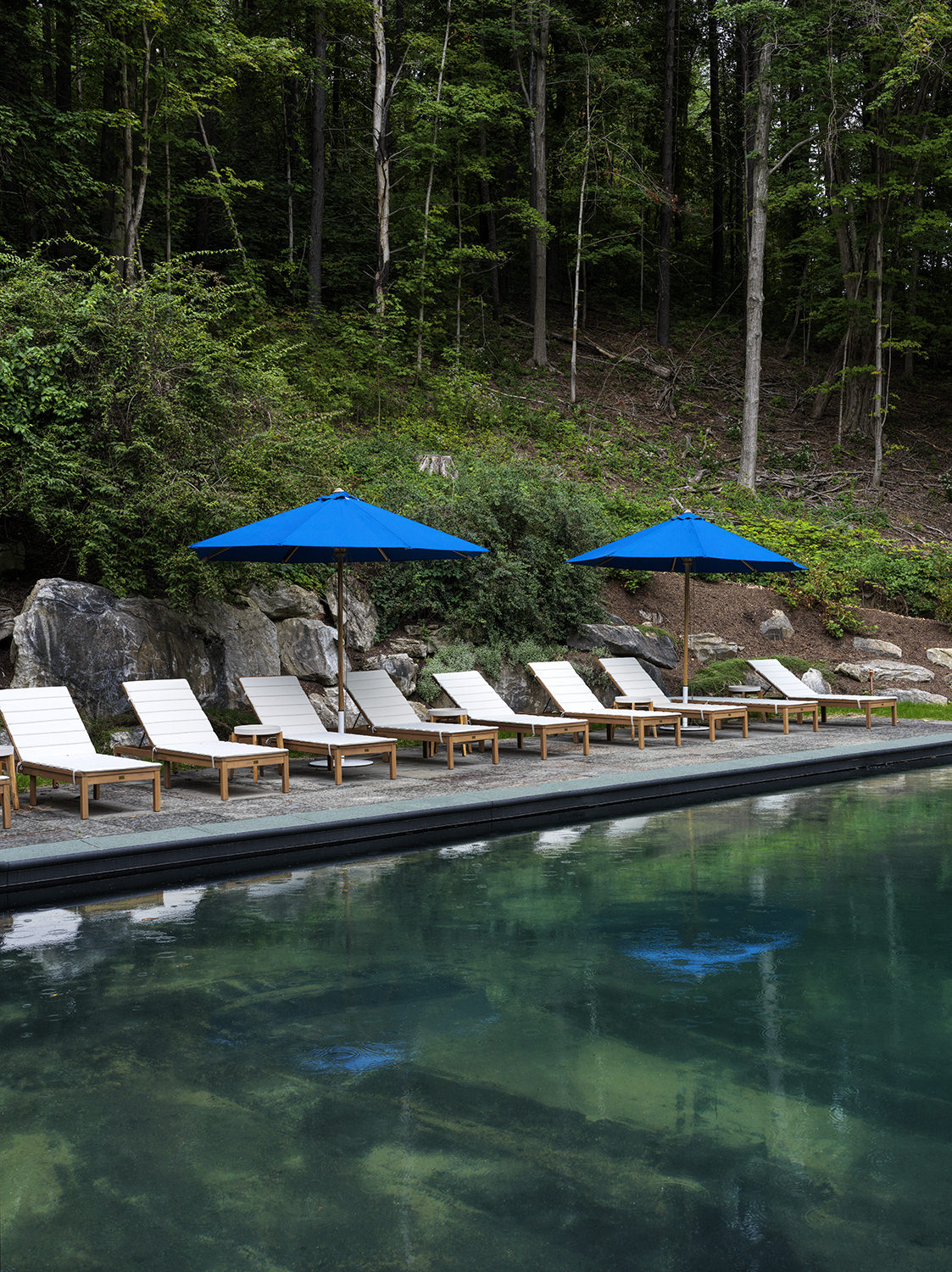 Somehow, the place successfully tames all seasons. In the summer, a meandering path leads visitors through the woods to a sun-dappled swimming pool and a bar. In the colder months, barrel saunas provide warm respite in the forest. The year-round food and beverage programme, helmed by executive chef Jason Bond, also draws from seasonal produce, benefitting from the lush bounty of The Hudson Valley.
Owned by longtime friends and business partners Noah Bernamoff, a James Beard award-nominated restaurateur, and Matt Kliegman, an illustrious restaurant and venue operator, Little Cat Lodge is the ideal place to escape for some good food and some downtime.
---
[Images courtesy of LOVEISENOUGH. Photography by Chris Mottalini.]