Welcome to Neo-nature: Moose Knuckles Milan Showroom by CARA \ DAVIDE and Motel409.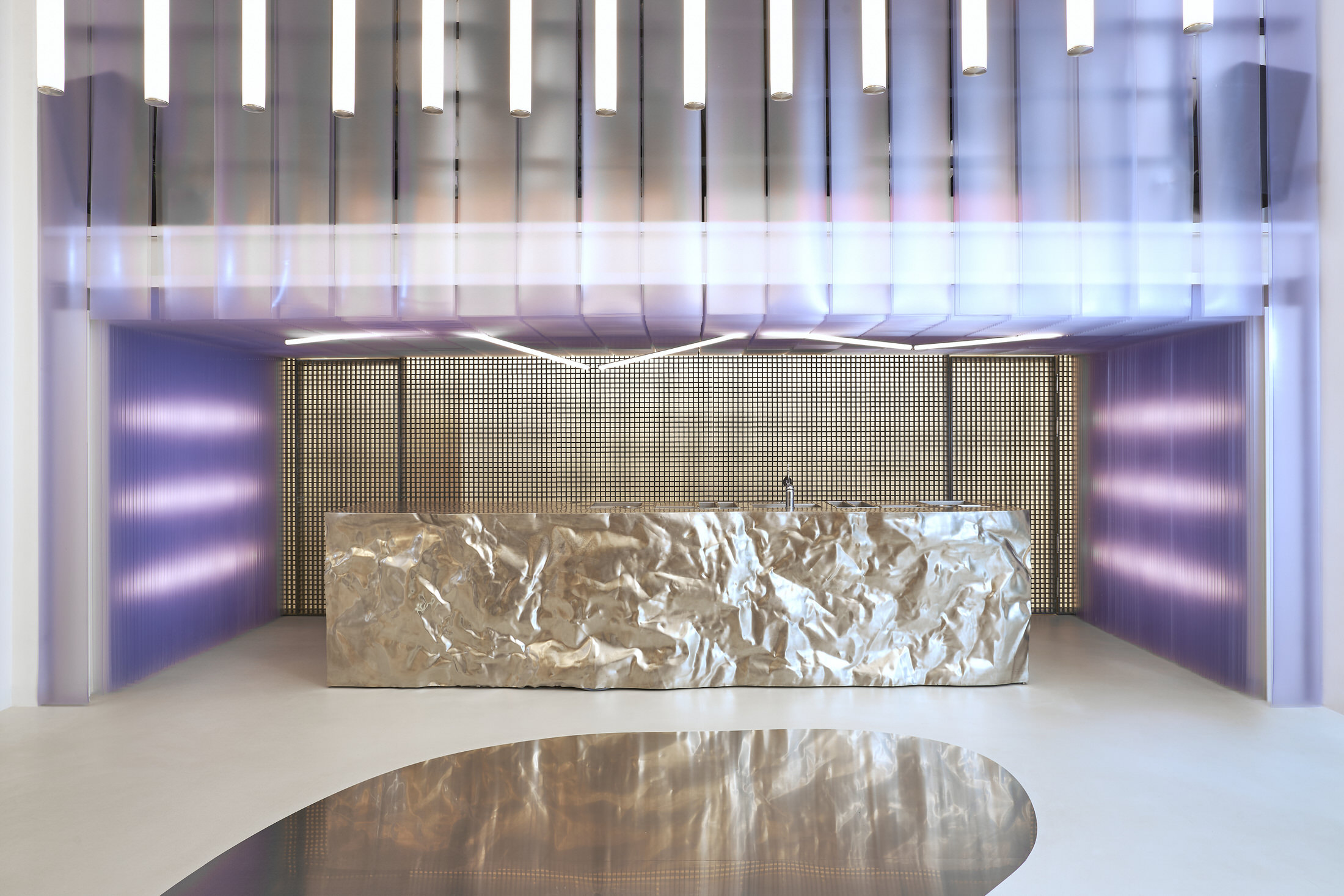 The Milan-based studio Cara \ Davide has collaborated with creative agency Motel409 on the latest showroom for Moose Knuckles, the Canadian luxury outerwear and ready-to-wear label. Not just a pretty face, the 900-square-metre interior serves as a multifunctional recreational space designed to bring to life the rebellious spirit of the Moose Knuckles brand DNA.
Located in Milan's design-centric Tortona district, the showroom was inspired by the concept of "Neo-nature"—a blend of the vast, barren landscape of the Canadian Arctic tundra and the metropolitan, technological streetwear world. The space is conceived as an exploratory and immersive path that winds through three key environments, illustrating three distinct aspects of the brand.
The entrance invites visitors to a space that represents physical and mental regeneration. An alluring white cube beckons one to leave the urban chaos and to dive into the depths of the natural world and its textural richness. From above, the ceiling is covered with nearly 100 square metres of LED screens depicting celestial movements reminiscent of the Canadian starry sky.
Visitors walk through a floor-to-ceiling cave made from environmentally conscious materials, giving the space an all-encompassing transition between the artificial and the natural realms. The cave gives access to the third and main area—the club. A fluid and futuristic space, the club is characterised by a seemingly floating structure, composed of hundreds of backlit PVC strips illuminating the area from all angles. A counter that houses the bar station is made from four metres of hand-beaten steel, reminiscent of a meteorite colliding onto the ground.
Natural wood structures climb up to the ceiling portraying an image of a forest halfway between the abstract and the surreal. The furnishings, custom creations designed for the space, are arranged to follow a nature-inspired arrangement of metallic structures on the floor that give off the appearance of shimmering, reflective lakes.
Everything within the Moose Knuckles showroom responds to the two core elements of the brand—its Canadian performance-driven cold weather functionality and irreverent identity.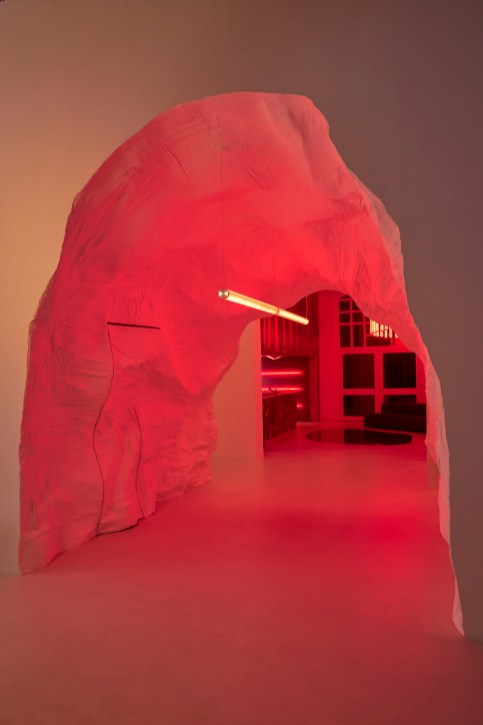 ---
[Images courtesy of Cara\Davide. Photography by Alecio Ferrari.]